Vegan Ranch Dressing
Confession: I've fallen into a bit of a junk food snacking rut over the last few weeks.
Is it my imagination or are the snack food aisles at the supermarket really so much better this time of year? I may have gotten a little carried away on my last shopping trip and overbought on the caramel corn. (Sigh)
Salty and sweet is my weakness. What can I say?
Anyway.
I'm all for indulging here and there but there has to be some balance, right? This is where the veggies come in. We do frequently have raw vegetables or olives as a dinner appetizer. Sometimes with hummus; sometimes not. This time, I decided to go with a ranch dip. I had forgotten how much I love that stuff!
Whipping up your own takes no time at all and it's great because you can just make however much you actually need. And, as you saw in the title, this recipe is vegan so you can feel good about cutting back on the dairy, which is always a good thing.
Enjoy!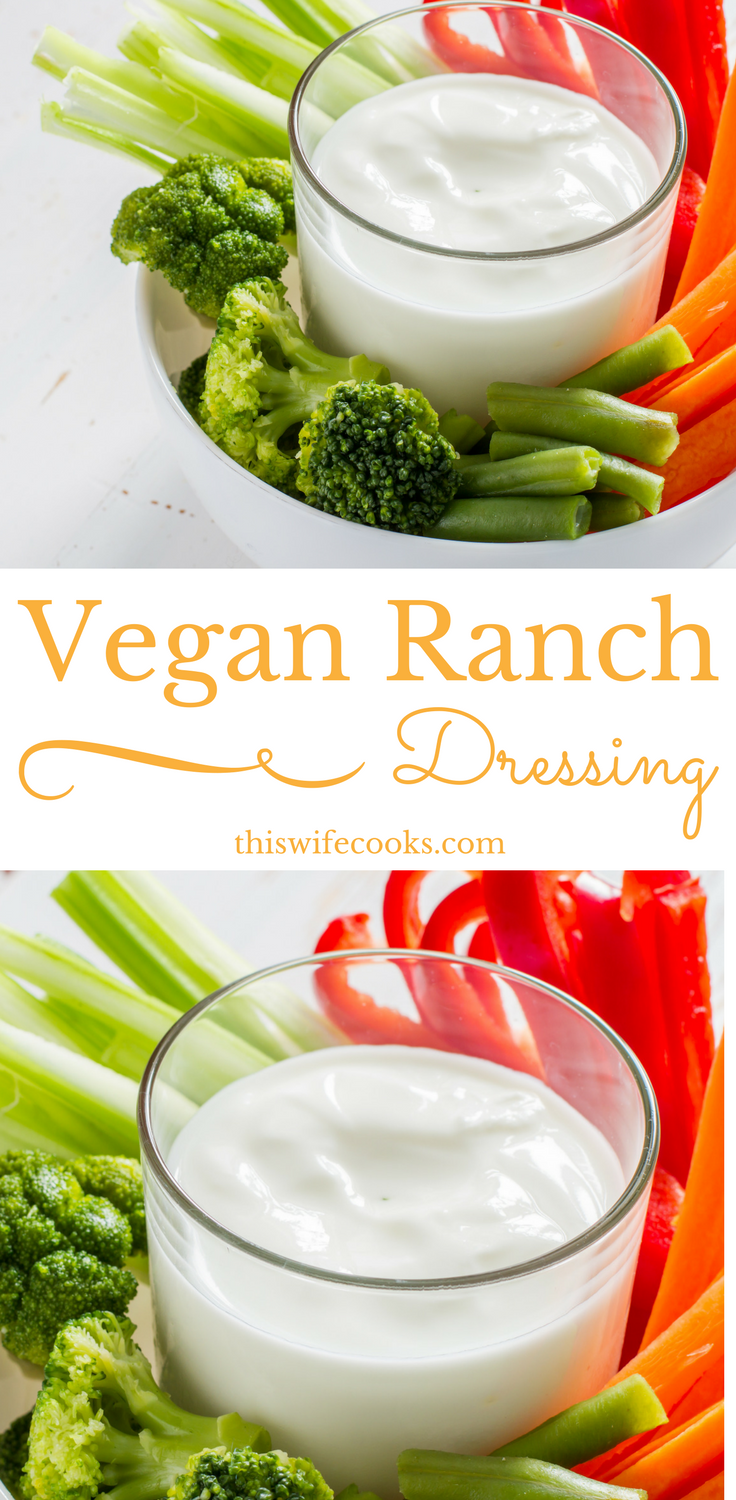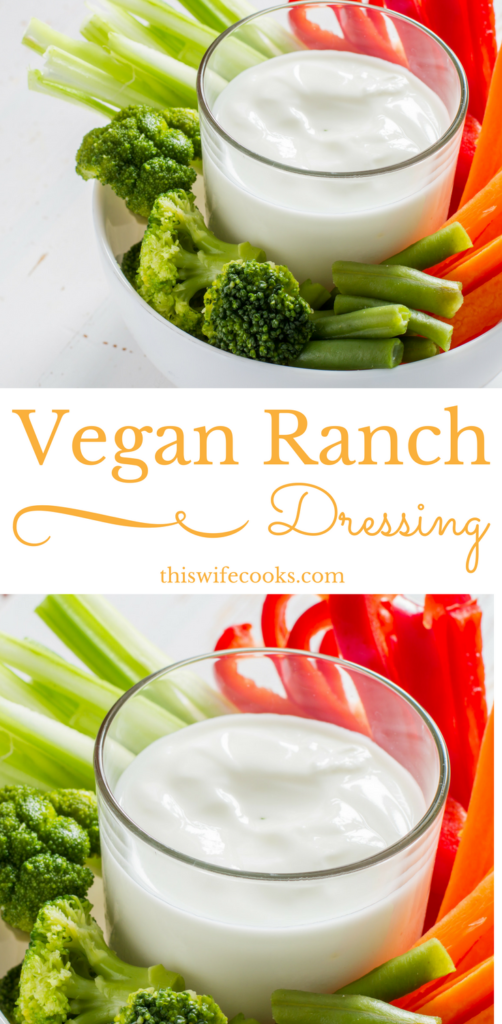 Ingredients
1/4 cup vegan mayonnaise
1/8 tsp. garlic powder
1/8 tsp onion powder
1/8 tsp. ground black pepper
1/2 tsp. dried parsley
2 Tablespoons non-dairy milk
Instructions
Place all ingredients in a small mixing bowl. Stir until well combined.
Cover and refrigerator 1-2 hours. Serve chilled.
https://thiswifecooks.com/vegan-ranch-dressing-2/
---
---