Green Chile Cheesy Sauce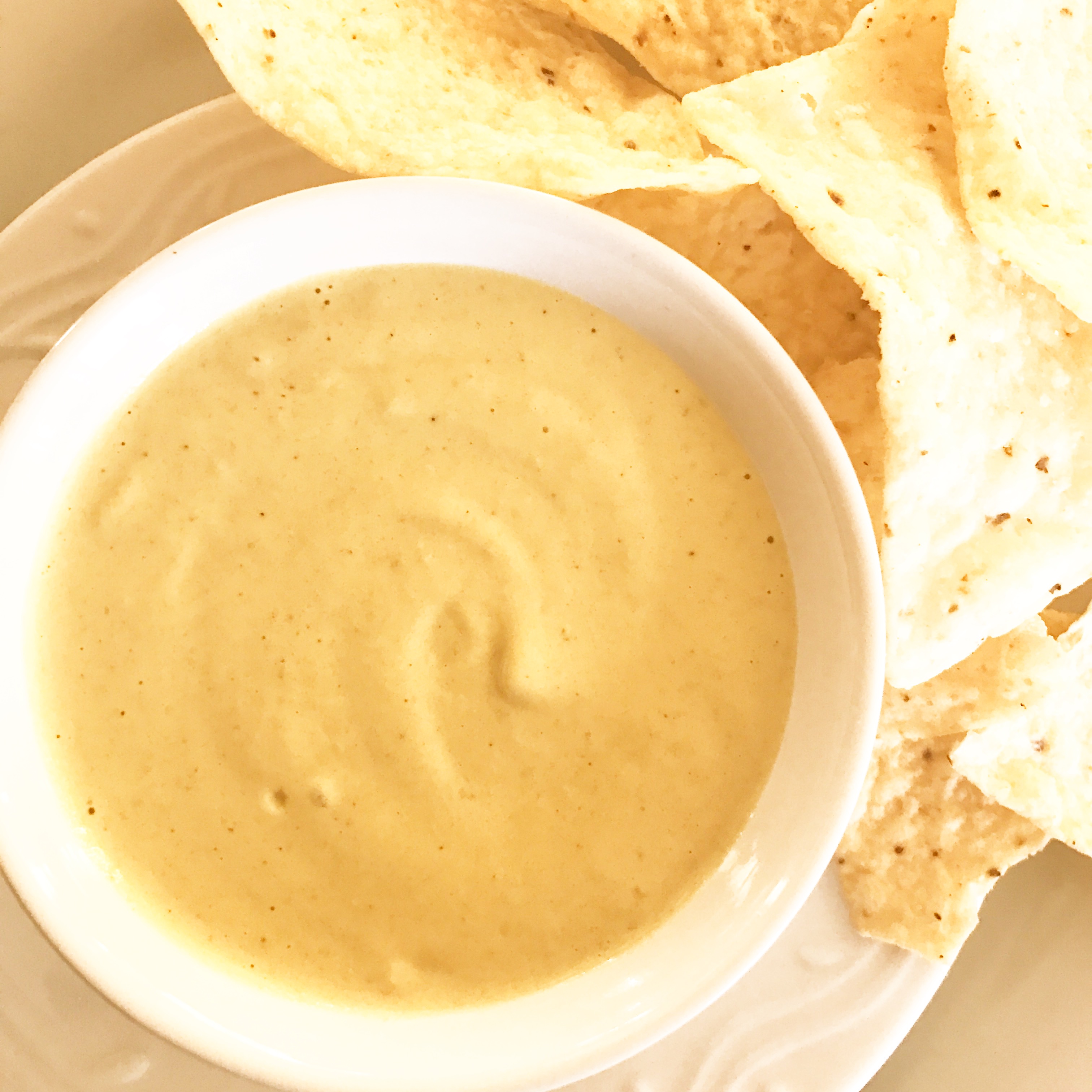 Every vegan home cook needs a solid cheesy sauce that they can use for everything from nachos to burgers to pasta or even as a stand-alone dip.
This is that sauce.
We enjoyed it most recently over a Mexican Lasagna (recipe coming soon). Best part is that this deliciously cheesy sauce can easily be customized to suit personal taste and heat preference.
Enjoy!
Ingredients
1 cup cashews
1 - 12-oz. pkg. silken tofu
1/4 tsp. garlic powder
1/4 tsp. onion powder
1/4 tsp. ground turmeric
1/2 tsp. brown rice miso
1/2 tsp. paprika
1/8 tsp. chipotle chili powder
1 tsp. salt
2 tsp. olive oil
2 T nutritional yeast
3 T water
1 - 4-oz. can chopped green chiles, undrained
1 jalapeno, sliced
1-2 T pickled jalapeno juice (optional)
Instructions
Soak cashews overnight to soften or take a shortcut and boil for about 10 minutes. Drain well.
Add all ingredients to a blender and blend until smooth. Add pickled jalapeño juice to thin sauce, if needed.
Adjust seasoning to taste. For a little extra kick, throw in another jalapeño.
https://thiswifecooks.com/2017/04/green-chile-cheesy-sauce/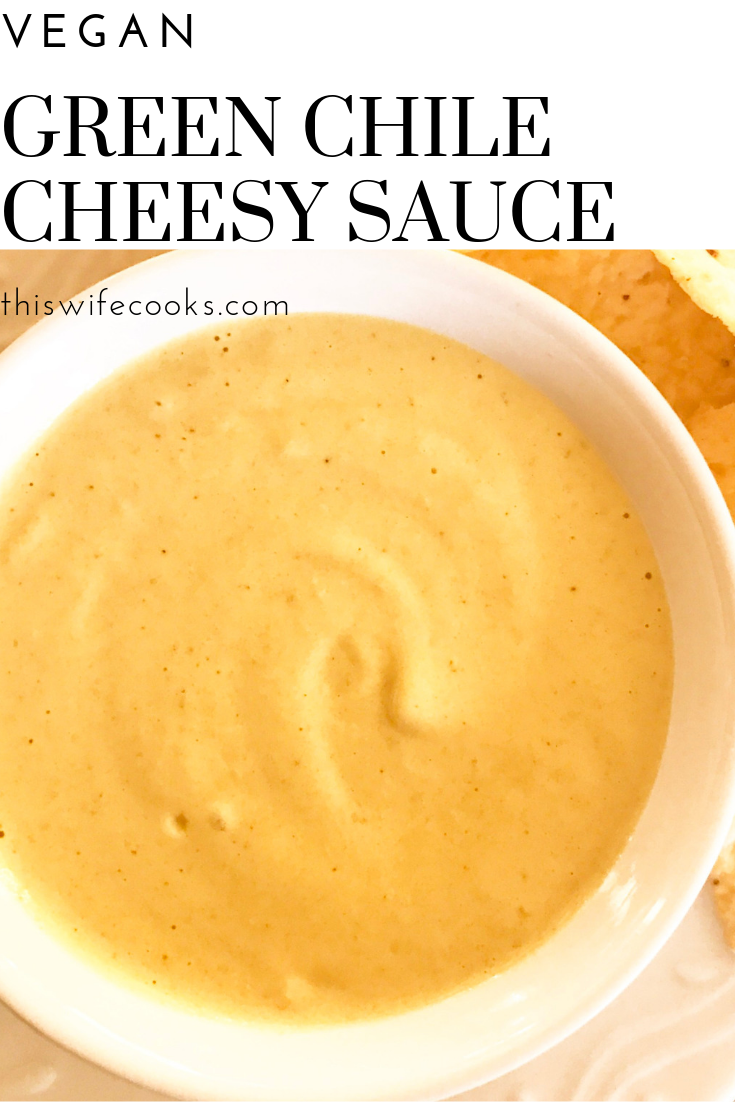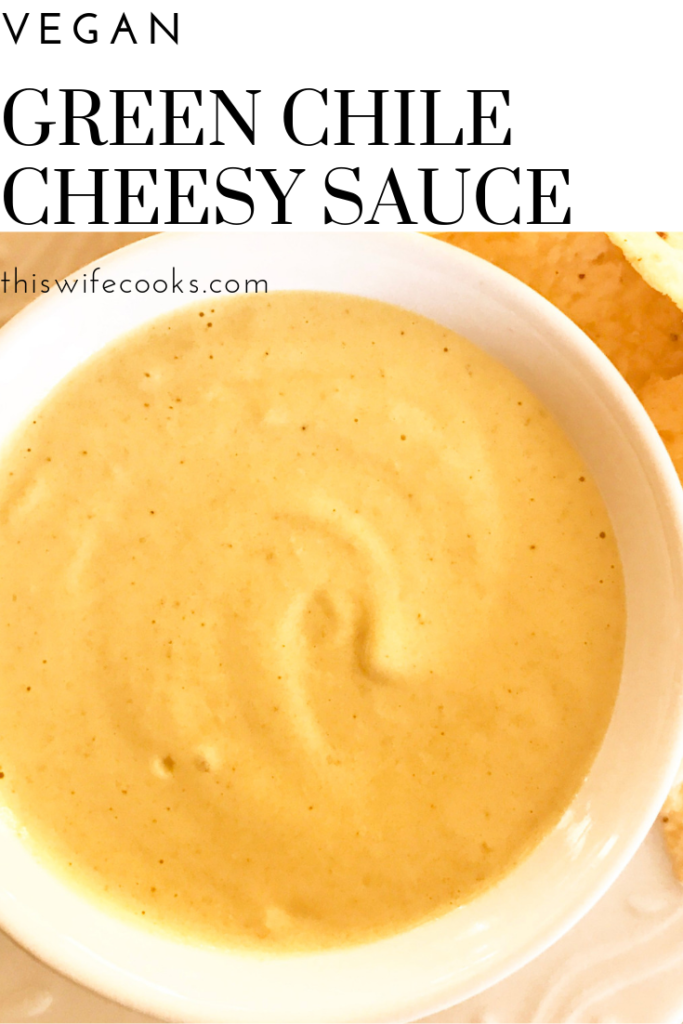 ---
---