Though I usually go the easier route and just pick up baguettes in the bakery, occasionally I do enjoy baking the bread from scratch. If you've never made your own French bread, I recommend giving it a shot. It's really very simple!
All it takes is a few basic ingredients, a couple hours for rising and baking, and a good stand mixer with a dough hook. You could skip the mixer and knead the dough by hand but that's more traditional than I care to get these days. I've done it in the past; it's not fun. What you will absolutely love though — the amazing aroma that will fill your house as these loaves are baking! Mmmm…pass the (vegan) butter.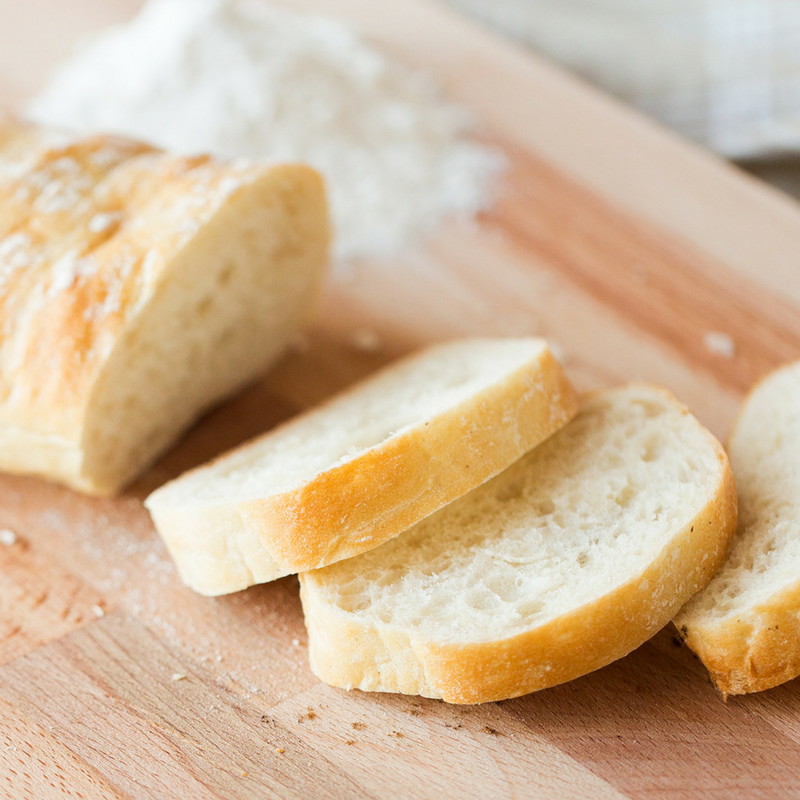 Yields 2 large loaves: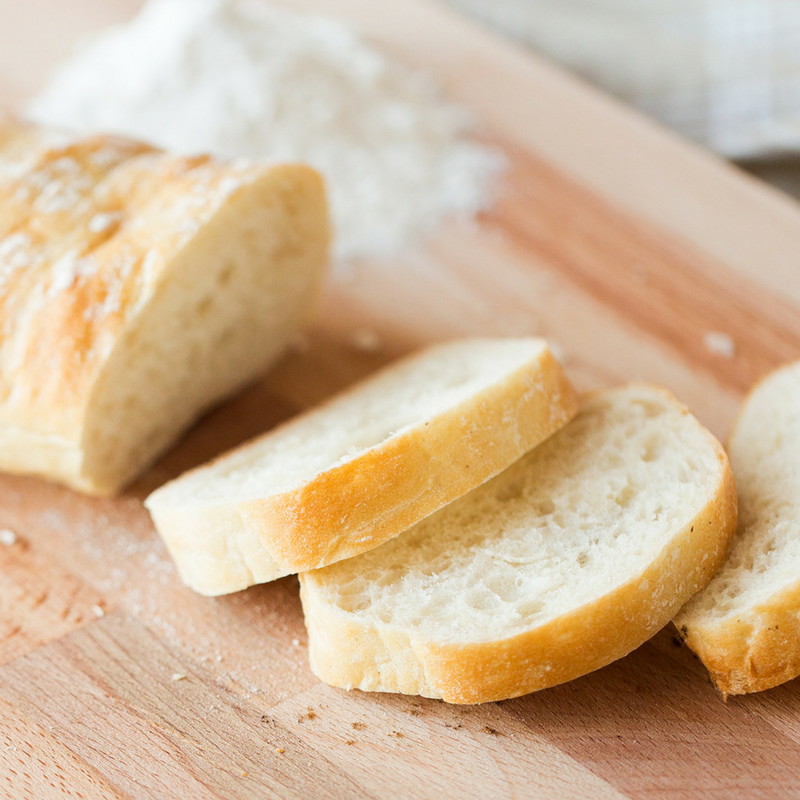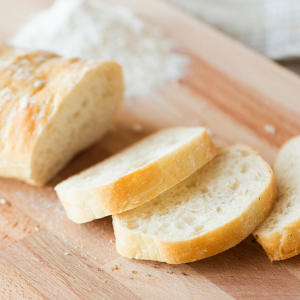 Ingredients
5

tsp.

active dry yeast

2

c

warm water

1 1/2

tsp.

salt

5 1/4

c

all-purpose flour

cornmeal

olive oil
Instructions
Begin with the active dry yeast in your mixer bowl; pour in the warm water and allow to stand a few minutes, until slightly bubbly.

Add salt and 2c of flour. Mix together, using a dough hook or paddle attachment on a Stir/Low setting. Gradually add the remaining flour.

Let the mixer run another 5 minutes or so, until the dough reaches a smooth, elastic consistency.

Place in lightly oiled bowl, turning once to coat. Cover with a damp cloth and set aside until the dough has risen to double its original size. (Mine took about 1 1/2hrs.)

Punch dough down and divide into two equal portions. Remove to a floured surface, cover again, and allow to rest 10 minutes.

On the floured surface, roll each ball out into a rectangle shape. Then, from a long side, roll into a baguette shape, sealing the edges with a small amount of water on your fingertips and tapering the ends.

Sprinkle a baking sheet with corn meal and place the baguettes seam side down.

Again, cover with the damp cloth and set aside for about 45 minutes. Preheat oven to 375°

Remove cloth and bake 20 minutes. Brush lightly with olive oil and bake an additional 15 minutes, or until done. If needed, cover with foil during the last 10 minutes or so to prevent over-browning.