Hi! Welcome to This Wife Cooks!
Let me just begin by saying — Wow! What a crazy storm!! Snowzilla dumped three feet on us and we were snowed in for three days. I never fully appreciated what it meant to be "snowed in" until this past weekend when we were literally unable to open our back door (and still can't). Fortunately, my husband thought to shovel around the front door throughout the storm or we would have really been in trouble! It took three plows and a front loader three full hours to plow the street in front of our house. I've never seen neighbors working together as much as when the plows kept getting stuck (again…and again…and again). They said this was going to be a "memorable" event and was it ever!
And since snow days are all about comfort food, today I'm sharing a quick and easy vegan chili you can throw together in under thirty minutes.
The amount of heat is completely up to you. The way you control it is by beginning with 1 teaspoon of chipotle chili powder and then adjusting to taste from there. And I definitely recommend this approach because the first time I made this chili, I used a full tablespoon and we all loved it. The next time, my mouth was on fire!! (I attributed this to the fact that I was using a different brand of chili powder and intensity can vary greatly from one brand to another.)
Note: You want to use chipotle chili powder here, not regular chili powder. It will not taste the same with a substitution.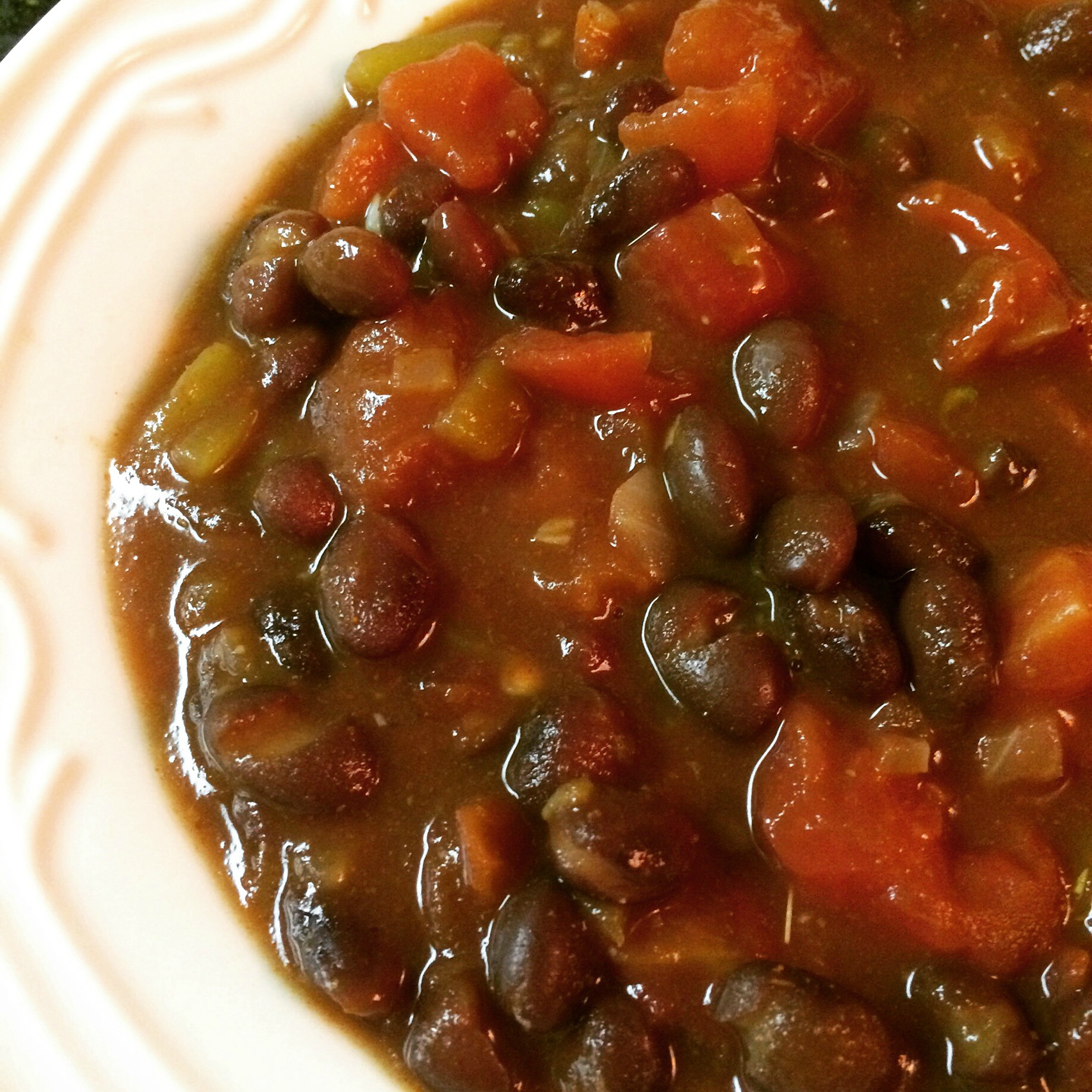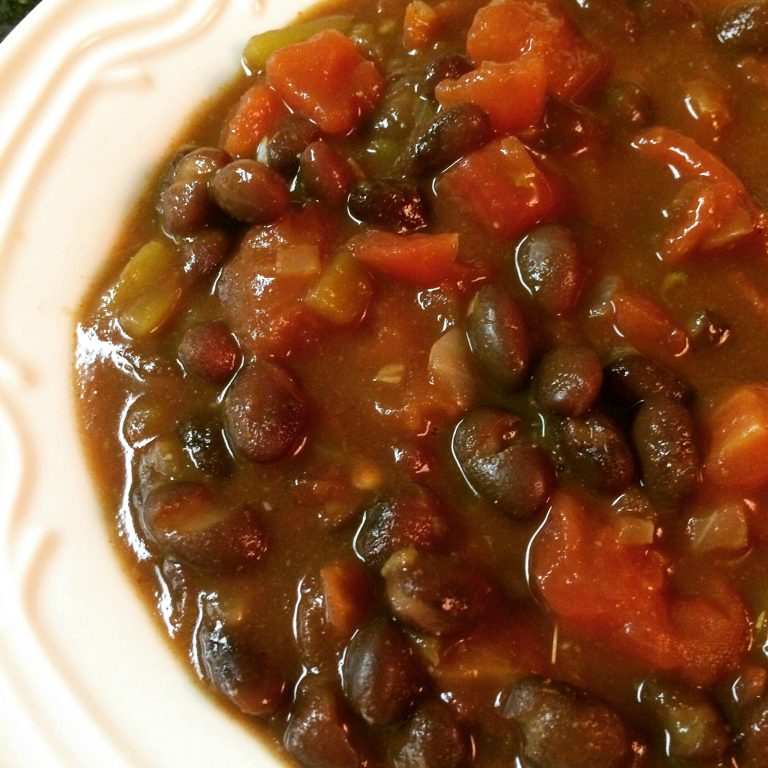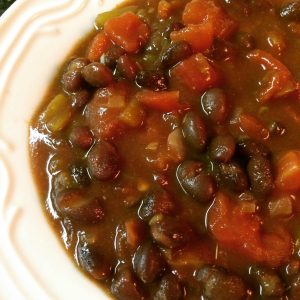 Ingredients
Chipotle Spiced Black Bean Vegan Chili

Author: This Wife Cooks

Ingredients

1

Tablespoon

olive oil

¼

cup

yellow onion

diced

4

cloves

garlic

minced

2 - 15

oz.

cans black beans

undrained

1 - 15

oz.

can diced tomatoes

undrained

1- 4

oz.

can diced green chiles

undrained

3

Tablespoons

tomato paste

1-3

teaspoons

chipotle chili powder

½

teaspoon

ground cumin

¼

teaspoon

smoked paprika

½

teaspoon

dried oregano
Instructions
In a medium-size pot, heat olive oil over Medium heat.

Add onion and sauté 1-2 minutes, until softened. Add garlic and cook an additional 1-2 minutes.

Stir in the black beans, tomatoes, and green chiles.

Add the tomato paste, chili powder cumin, paprika, and oregano.

Bring to a boil then reduce heat to Low. Simmer 10-15 minutes before serving.