Game Day Guacamole
I read somewhere that Super Bowl Sunday is considered a major food holiday in the U.S., second only to Thanksgiving. I don't know how they come up with these rankings and such but I believe it. The day just isn't complete without ridiculously large snack spread.
Super Bowl Sunday is kind of a big deal in our house and I don't even follow football.
But… that doesn't mean I'm not down for a good game every once in a while. Or, more accurately, once a year.
I mean, come on, the Super Bowl is pretty much always guaranteed to be exciting, right?
Because, with the commercials and the halftime show and the food (so much food!), it's more than a championship game; it's an event, you know? And I really don't even care who wins but I will choose a side before the game begins and my decision is based solely on which team is based in my preferred geographic location.
So… pass the guac… and Go Patriots!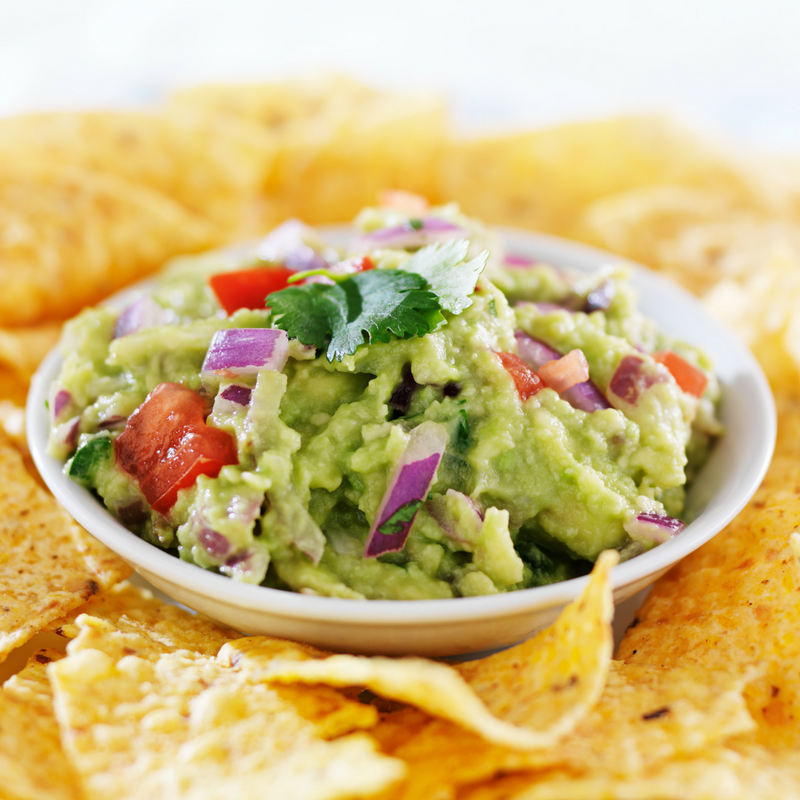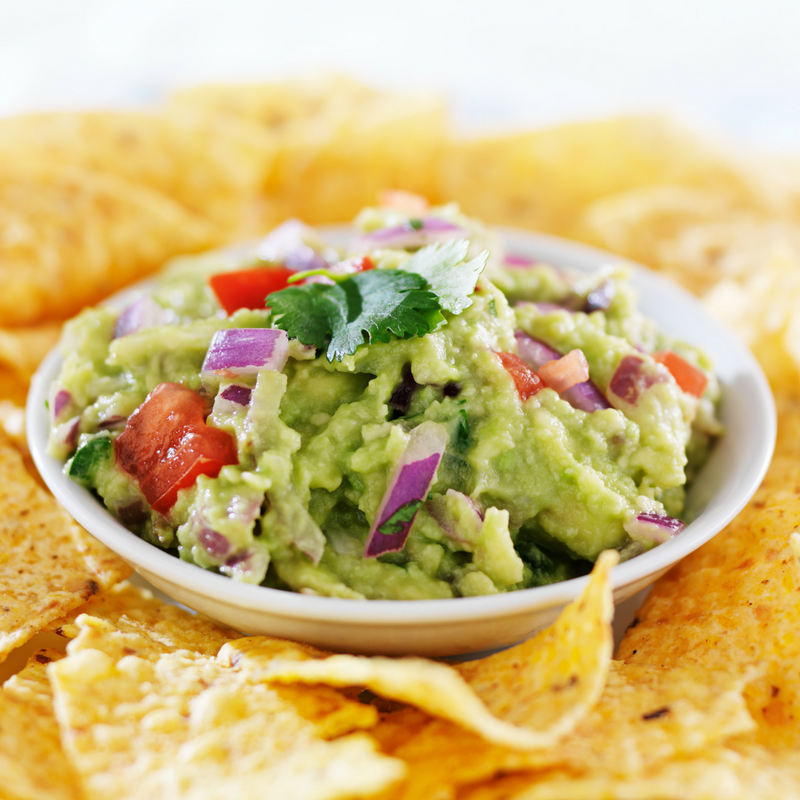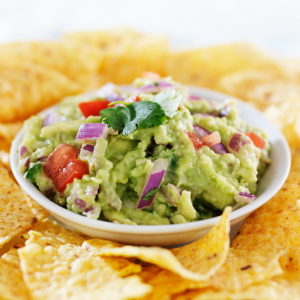 Ingredients
6

large avocados

1/2

cup

cilantro

chopped

1

large tomato

seeded and diced

2

tablespoons

lime juice

1/2

cup

red onion

finely diced

6

jalapeños finely chopped

1 1/2

teaspoons

sea. salt
Instructions
Remove seeds and scoop avocados into a medium size mixing bowl. Use a potato masher or fork to mash avocados to desired consistency.

Add cilantro, tomato, lime juice, red onion, jalapeños, and sea salt. Stir just until combined. Adjust seasoning to taste. Serve immediately or place plastic wrap directly over the top and refrigerate.
Spray lightly with olive oil and cover with plastic wrap – press to top
SaveSave
SaveSave
SaveSave
SaveSave