This is an easy, satisfying, budget-friendy meal
that my family loves! I especially like this dish for those
times when the pantry is getting bare, I don't feel like going to the store.
The ingredients are things I keep in stock pretty much all the time:
1 pound spaghetti
2 teaspoons chopped garlic
1/4 cup chopped Italian parsley
1/4 teaspoon crushed red pepper flakes
1/4 cup olive oil
1/4 cup melted butter
1/2c. grated Parmesan cheese
salt and pepper, to taste
Directions:
1.In a large pot with boiling salted water cook spaghetti
pasta until al dente. Drain.
2.Meanwhile, in a large skillet over low heat saute garlic,
parsley, and red pepper flakes with olive oil. Cook until garlic turns
golden in color, about 10 minutes.
3.Toss pasta with garlic mixture and butter.
4. Top with parmesan cheese and serve immediately.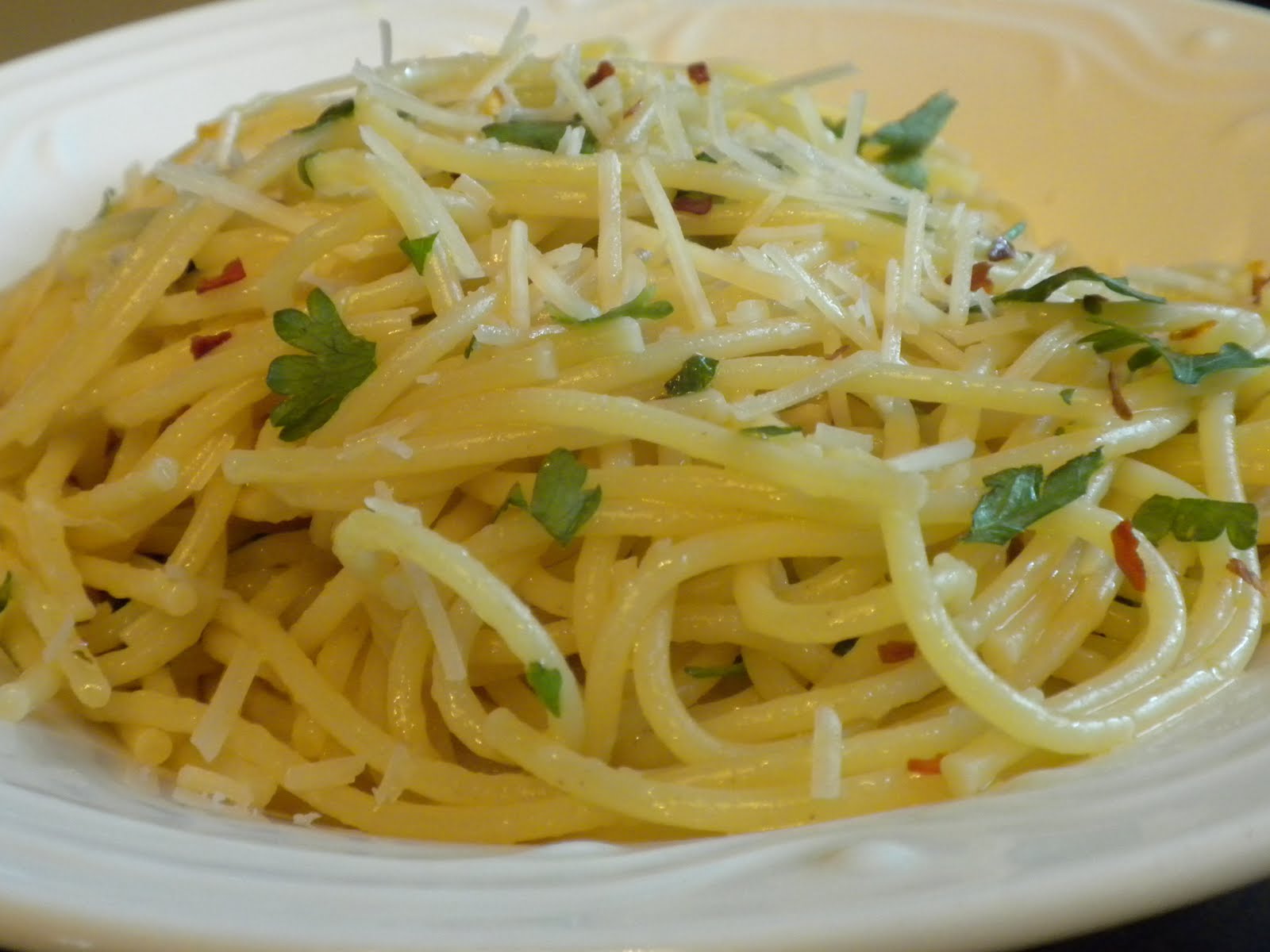 You could even jazz this up further by adding fresh
tomatoes, spinach, mushooms, etc.