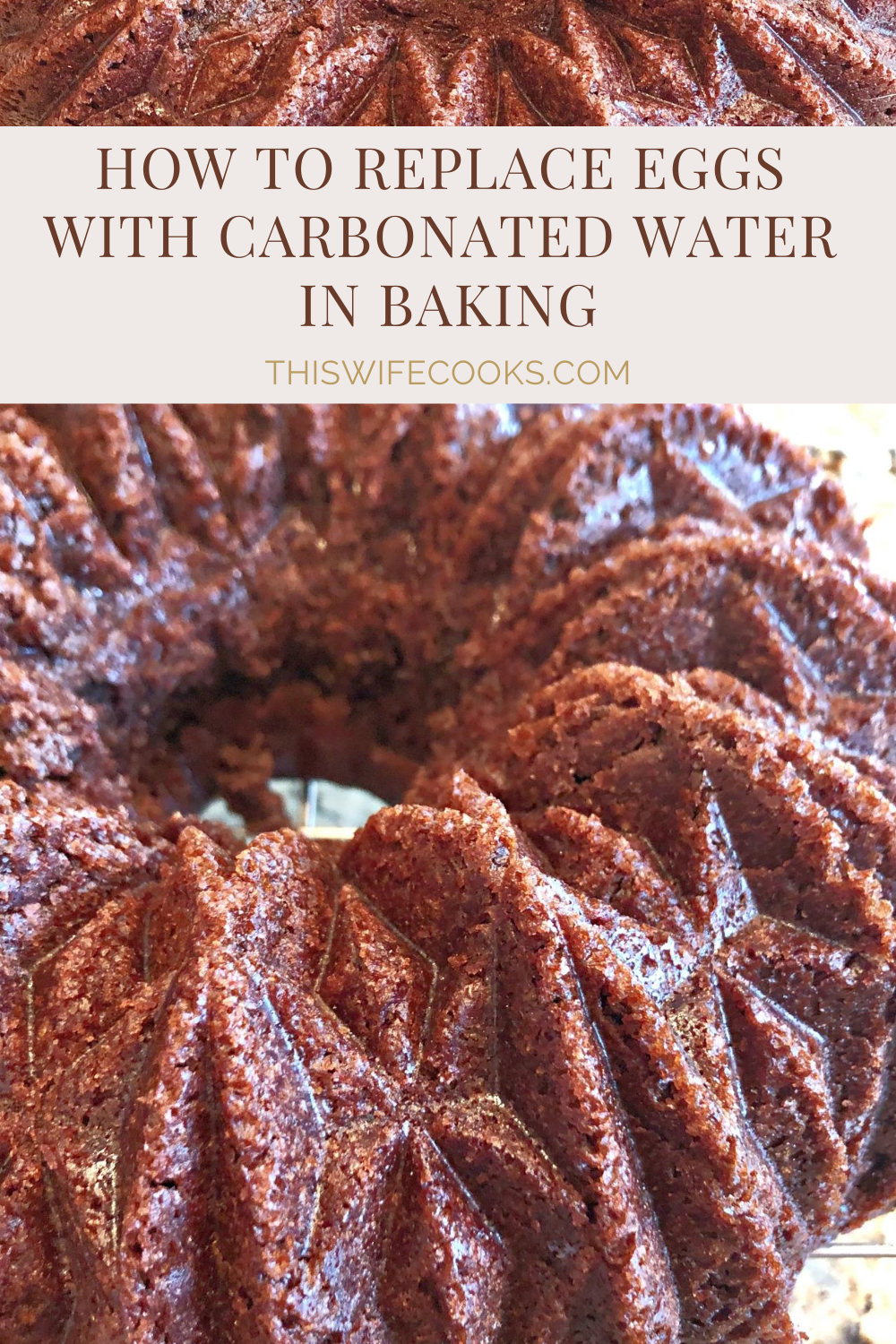 How to Replace Eggs with Carbonated Water in Baking ~
Got a recipe that calls for eggs?
No problem! I've got you covered!
It's super easy to replace eggs with carbonated water.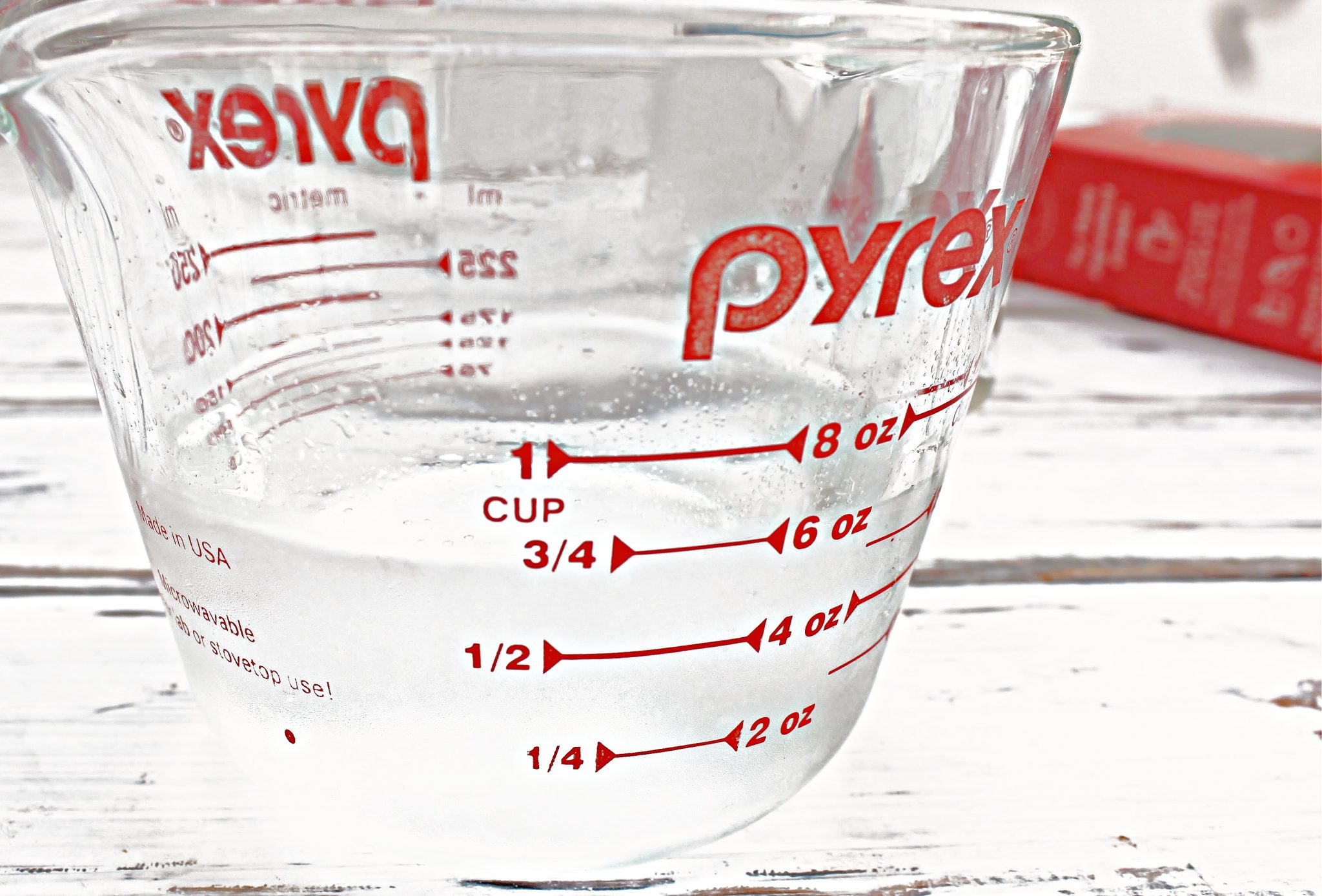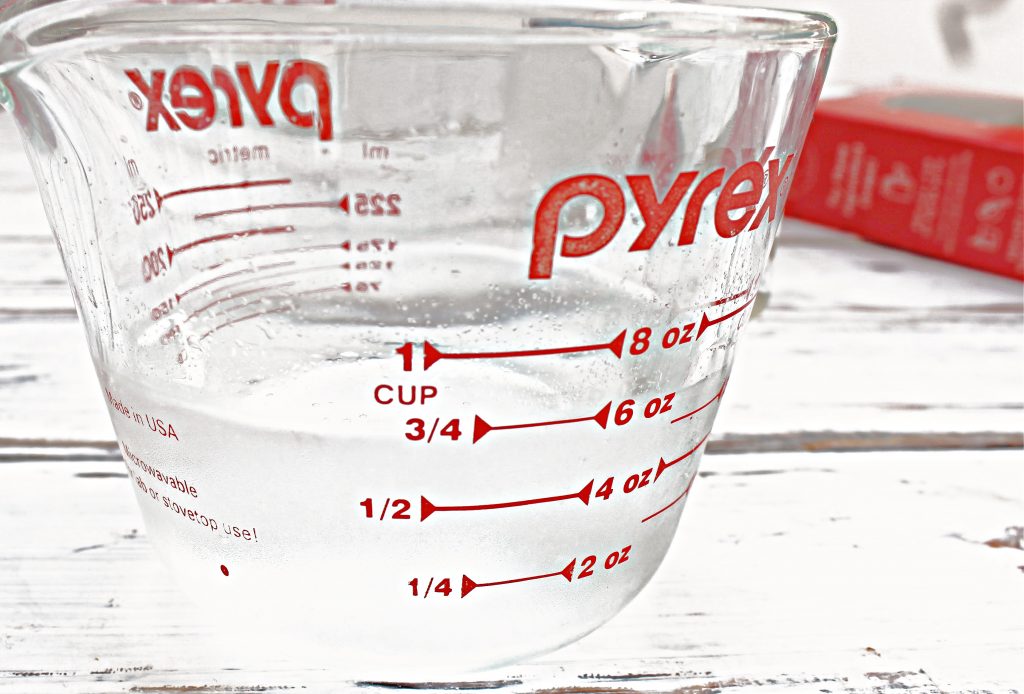 Are carbonated water, sparkling water, and seltzer water all the same thing?
Yes, they are the same thing.
The descriptions, carbonated, sparking, and seltzer can be used interchangeably.
Does carbonated water work as well as other egg substitutes?
Yes!
Here's why I love it:
Carbonated water doesn't affect the flavor or texture of baked goods the way some alternatives to eggs can, including bananas, avocados, tofu, chia seeds, flaxseed, vegan sour cream, vegan yogurt, and various other commercial products.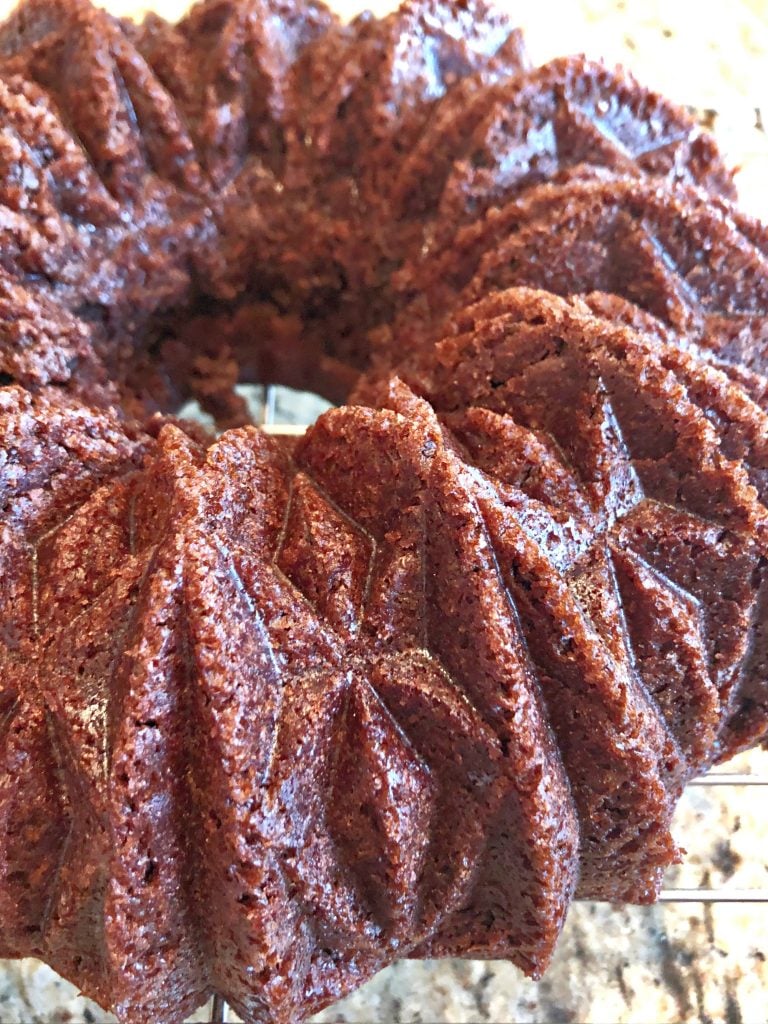 Will this work with ANY baking recipe?
Not necessarily. It's best to stick with cakes, cupcakes, brownies, quick breads – things that are meant to be light in texture.
How much carbonated water equals one egg?
1/4 cup carbonated water = the equivalent of one egg
Is there a limit to how many eggs I can replace with carbonated water?
Probably, but I haven't hit the max number yet.
So far, I have successfully swapped carbonated water for up to 3 eggs.
If you decide to try replacing more than three eggs, I would love to hear your results!
Do I need to adjust the baking time?
No, the baking time remains the same as directed in your recipe.
Real-life example:
My daughter wanted to bake a cake from a mix.
This cake mix called for three eggs.
Since we don't cook with eggs but still wanted a super quick chocolate cake, here's what we did: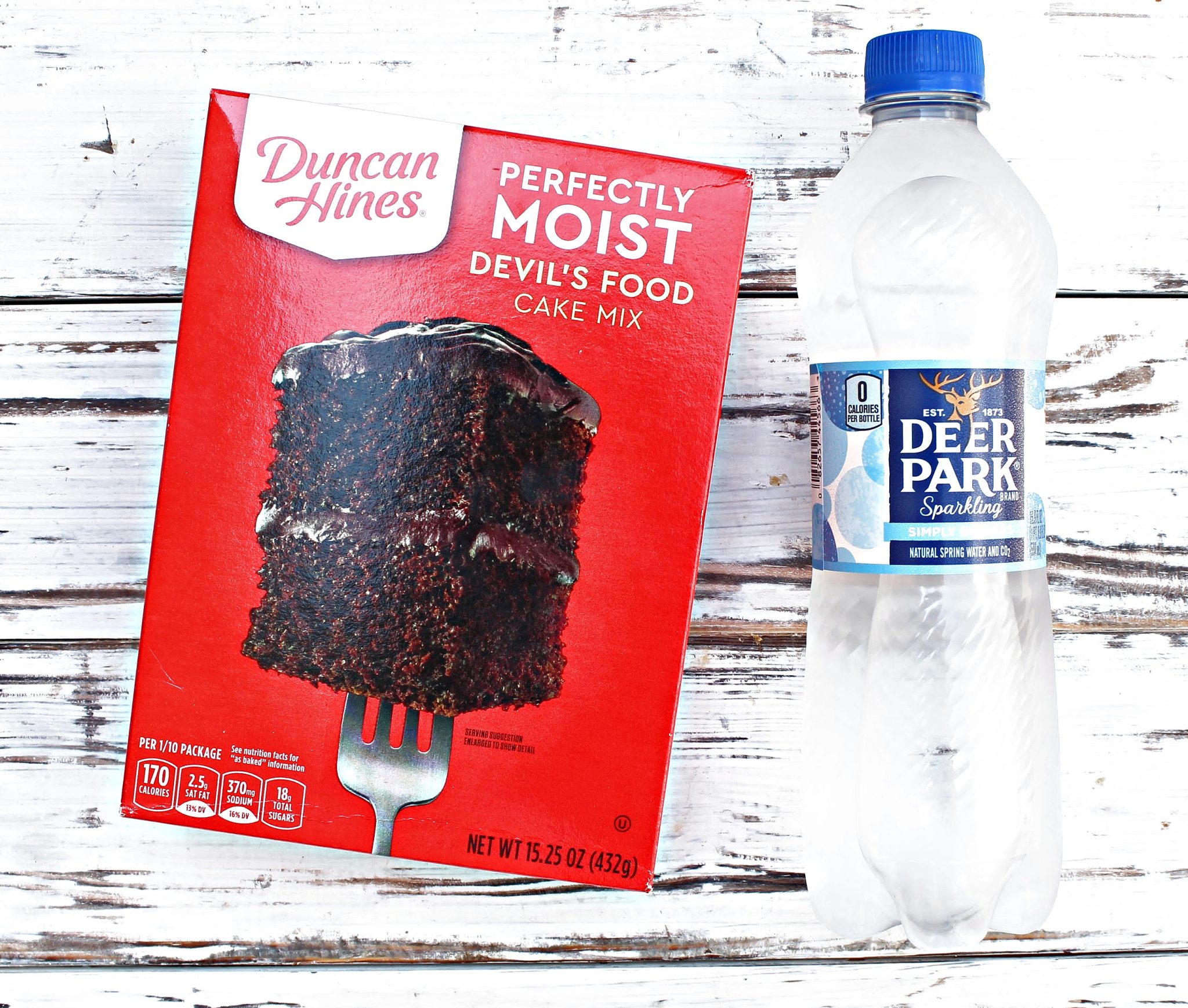 Instead of eggs, we used a total of 3/4 cup plain carbonated water then followed the rest of the recipe, adding additional non-carbonated water and oil as directed on the box.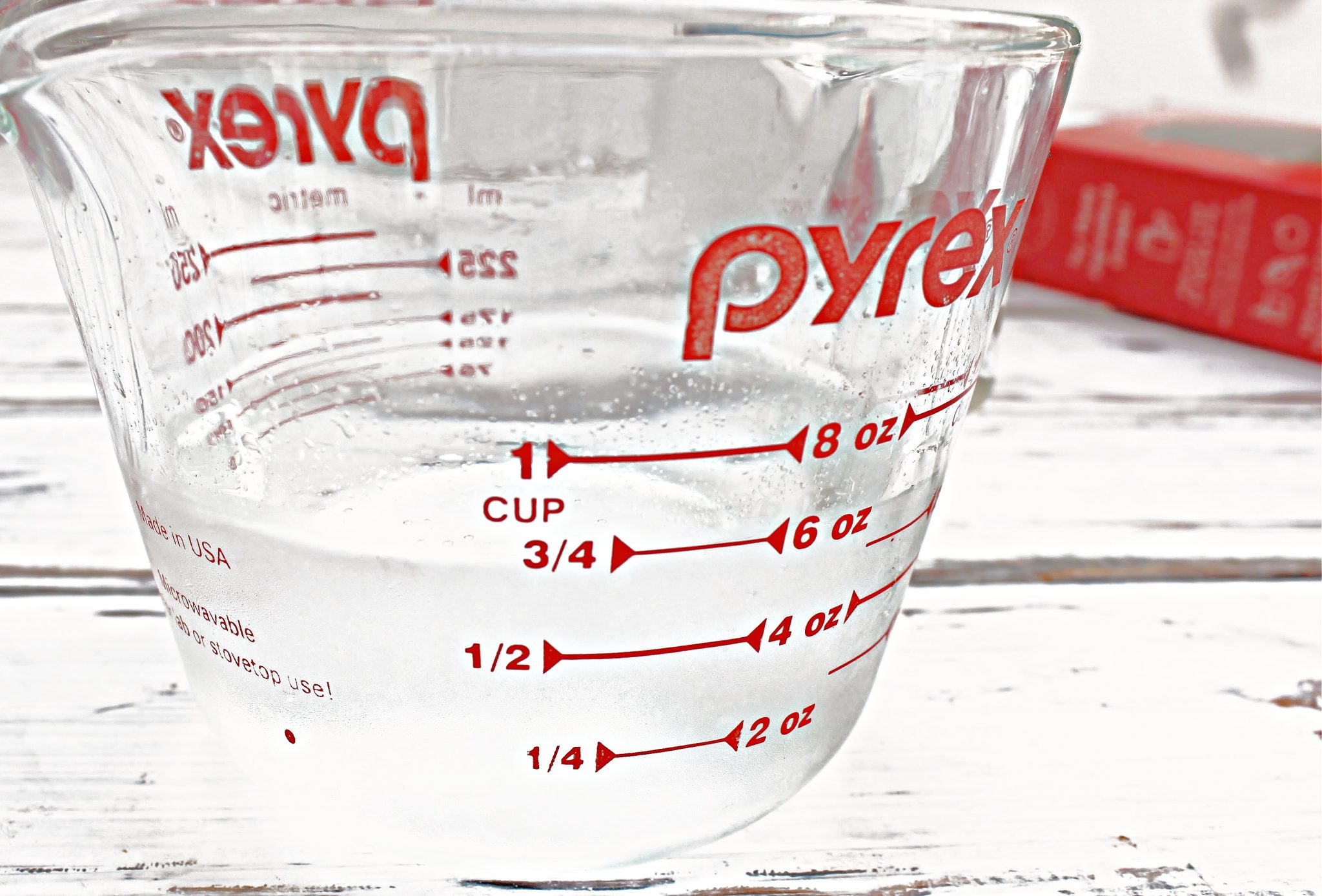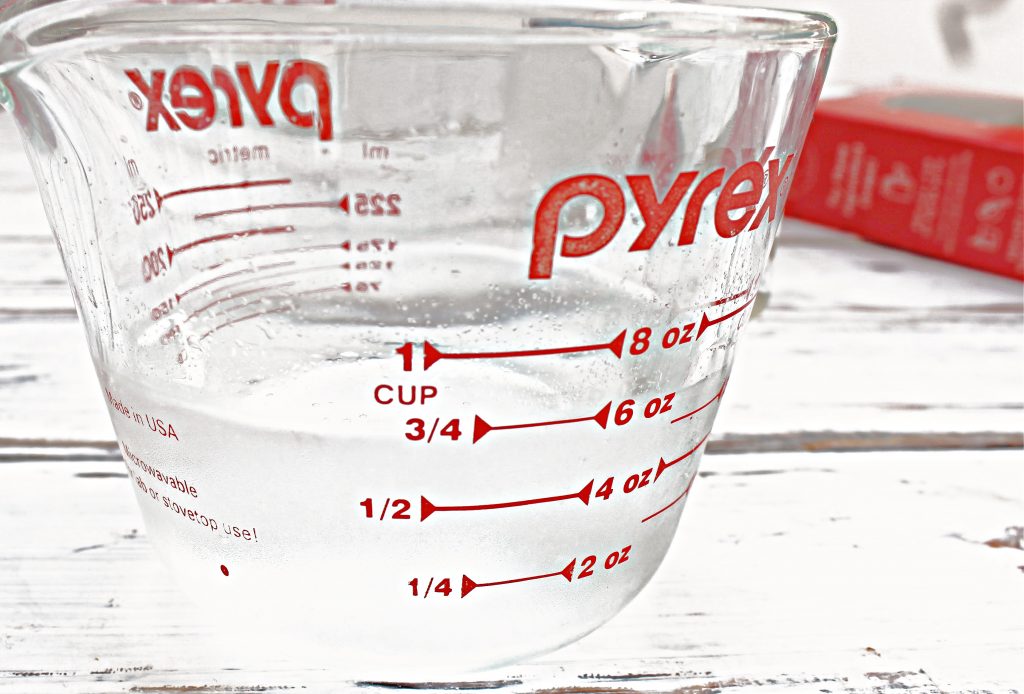 The result was a light and fluffy chocolate cake with all the taste and texture you would expect from a cake made with eggs.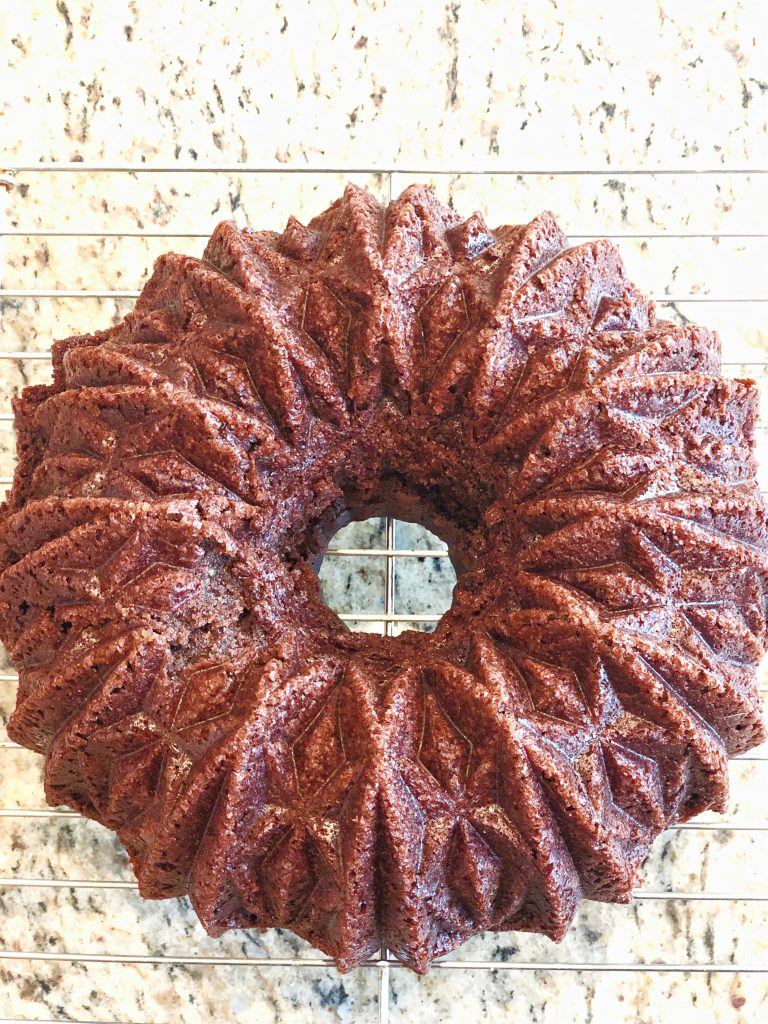 A Quick Recap of the Math:
1/4 cup carbonated water = 1 egg
1/2 cup carbonated water = 2 eggs
3/4 cup carbonated water = 3 eggs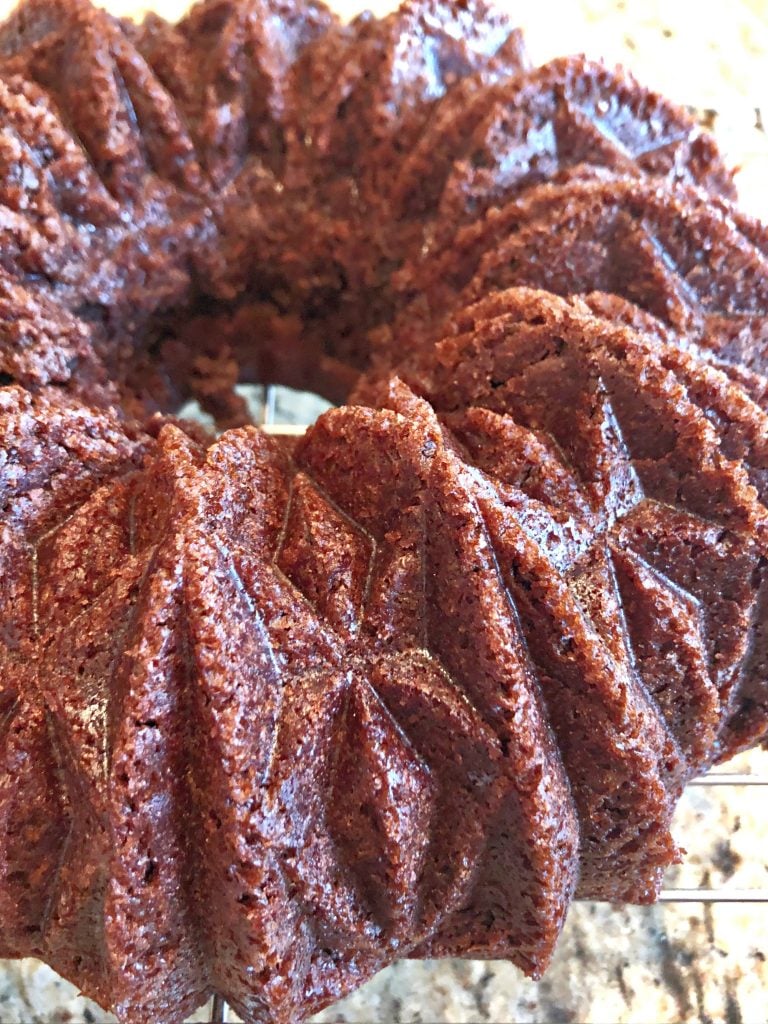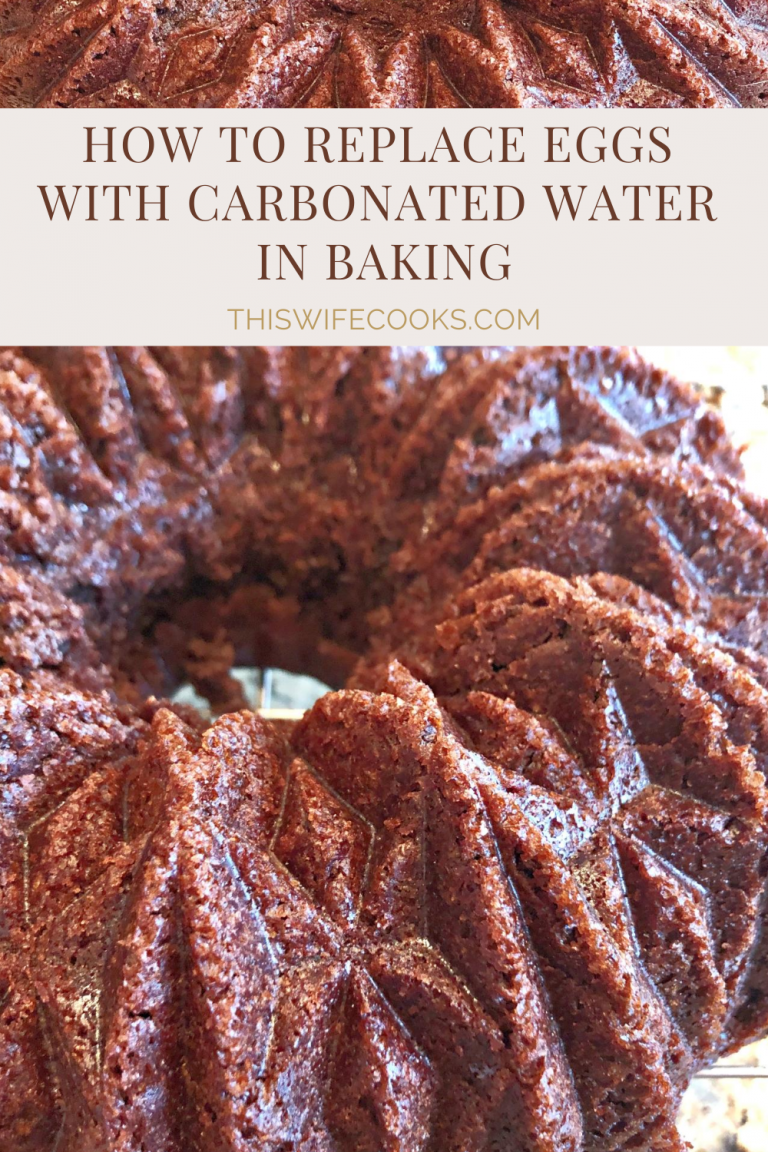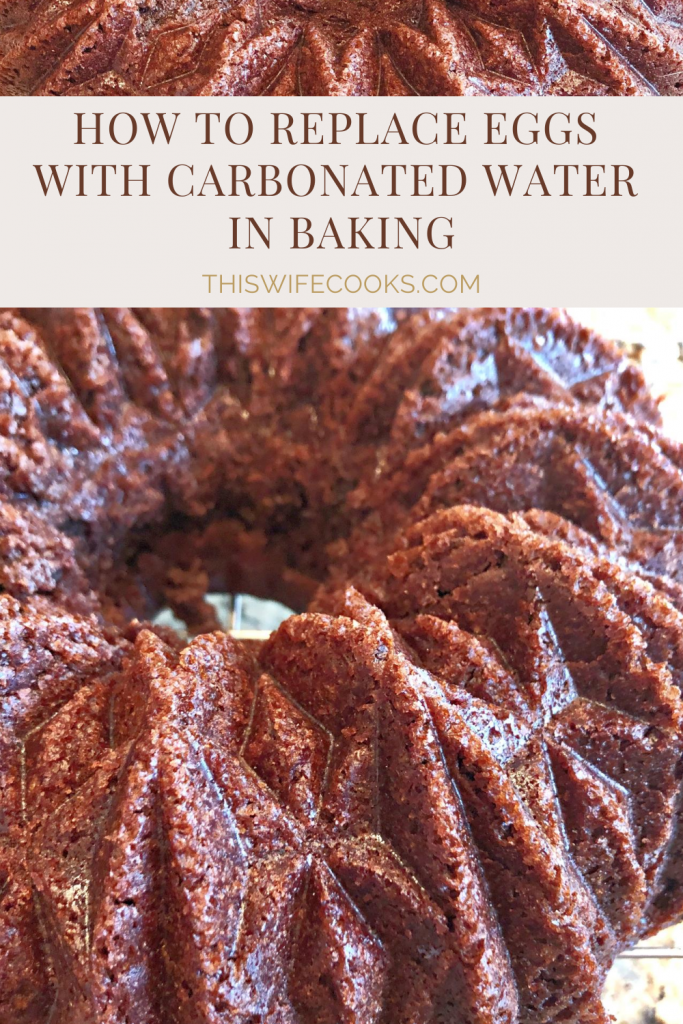 More Vegan Cooking Substitution Recipes You'll Love!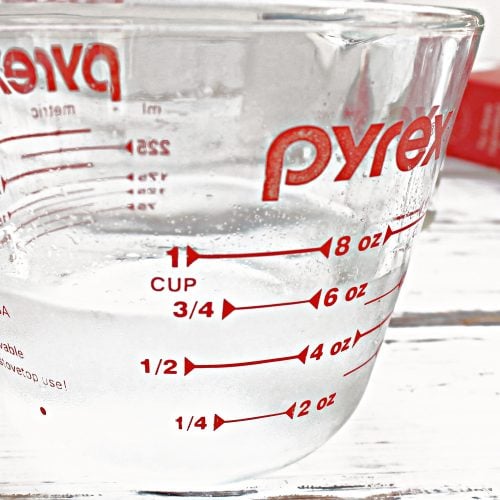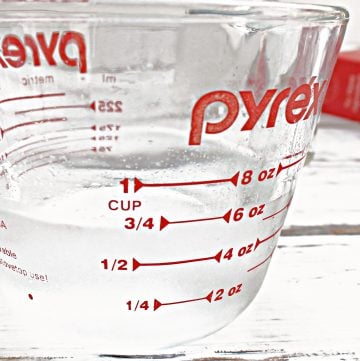 How to Swap Carbonated Water for Eggs in Baking
Got a baking recipe that calls for eggs? No problem! Replace the eggs with carbonated water using this super easy vegan baking hack!
Print
Pin
Rate
Ingredients
1/4

cup

carbonated water = 1 egg

1/2

cup

carbonated water = 2 eggs

3/4

cup

carbonated water = 3 eggs
Instructions
After swapping the eggs for carbonated water, continue with the cake, cupcake, or quick bread as directed.