Tomato and Black Olive Bruschetta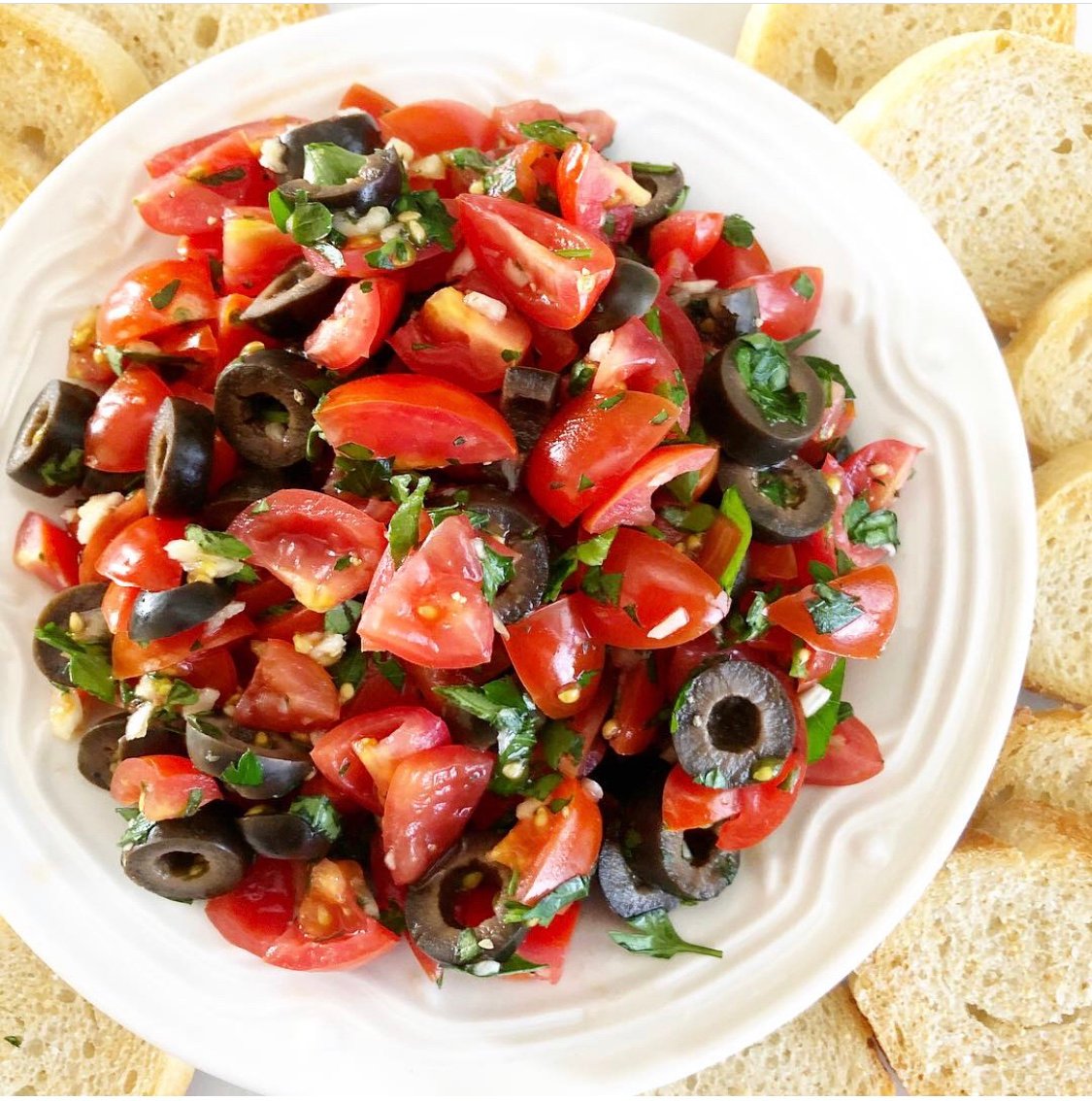 Bruschetta is one of the easiest, quickest, and most versatile appetizers! Perfect to make-ahead or at the last minute and the topping combinations are endless.
This recipe yields a bruschetta that is both simple and elegant. Perfect for a casual picnic lunch for two or when entertaining guests at home.
The only real rule in my book is that you must begin with fresh tomatoes. I prefer grape tomatoes for their already-small size. Baby heirlooms are also a good choice; the color variety makes for an impressive presentation!
Tomato and Black Olive Bruschetta
Ingredients
1 1/2 cups diced tomatoes
1/4 cup Italian flat-leaf parsley, chopped
1/2 cup sliced black olives
3 cloves garlic, minced
1 tablespoon white balsamic vinegar
sea salt, to taste
ground black pepper, to taste
Instructions
To a medium size mixing bowl, add tomatoes, parsley, black olives, garlic, white balsamic vinegar, salt, and pepper.
Toss gently to combine.
Serve alongside toasted baguette slices.
https://thiswifecooks.com/2019/04/tomato-and-black-olive-bruschetta/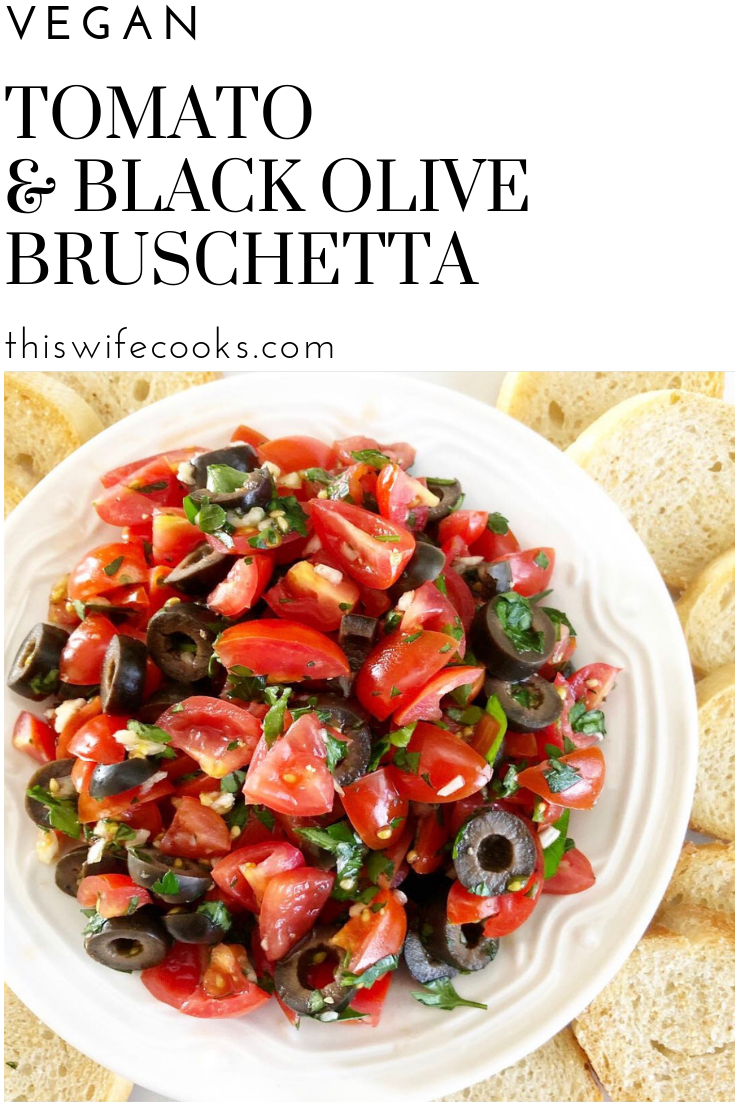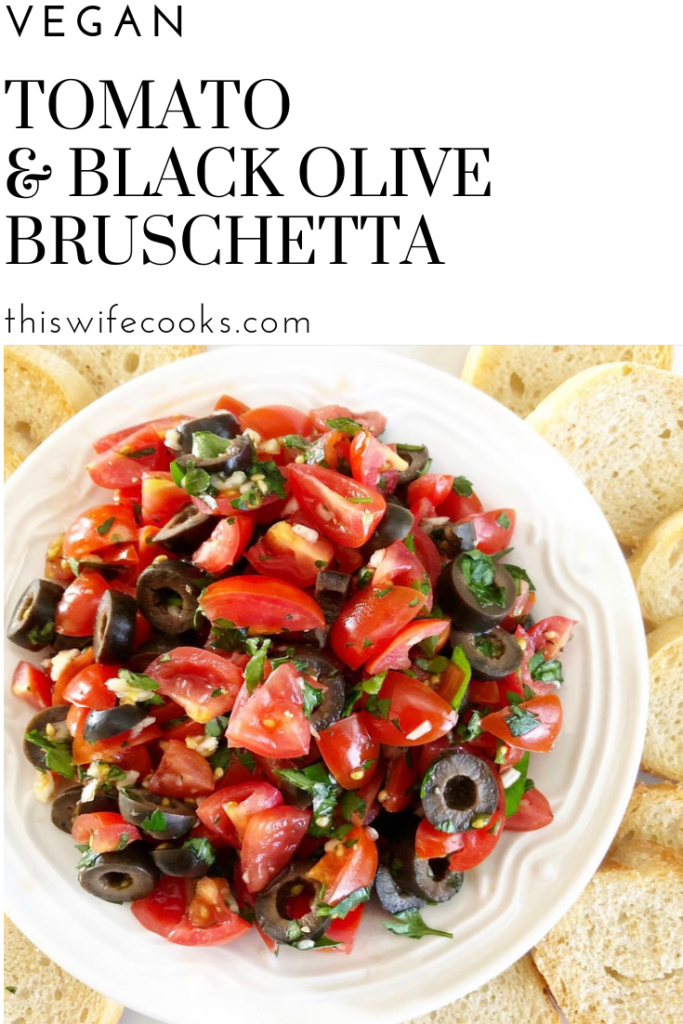 ---
---