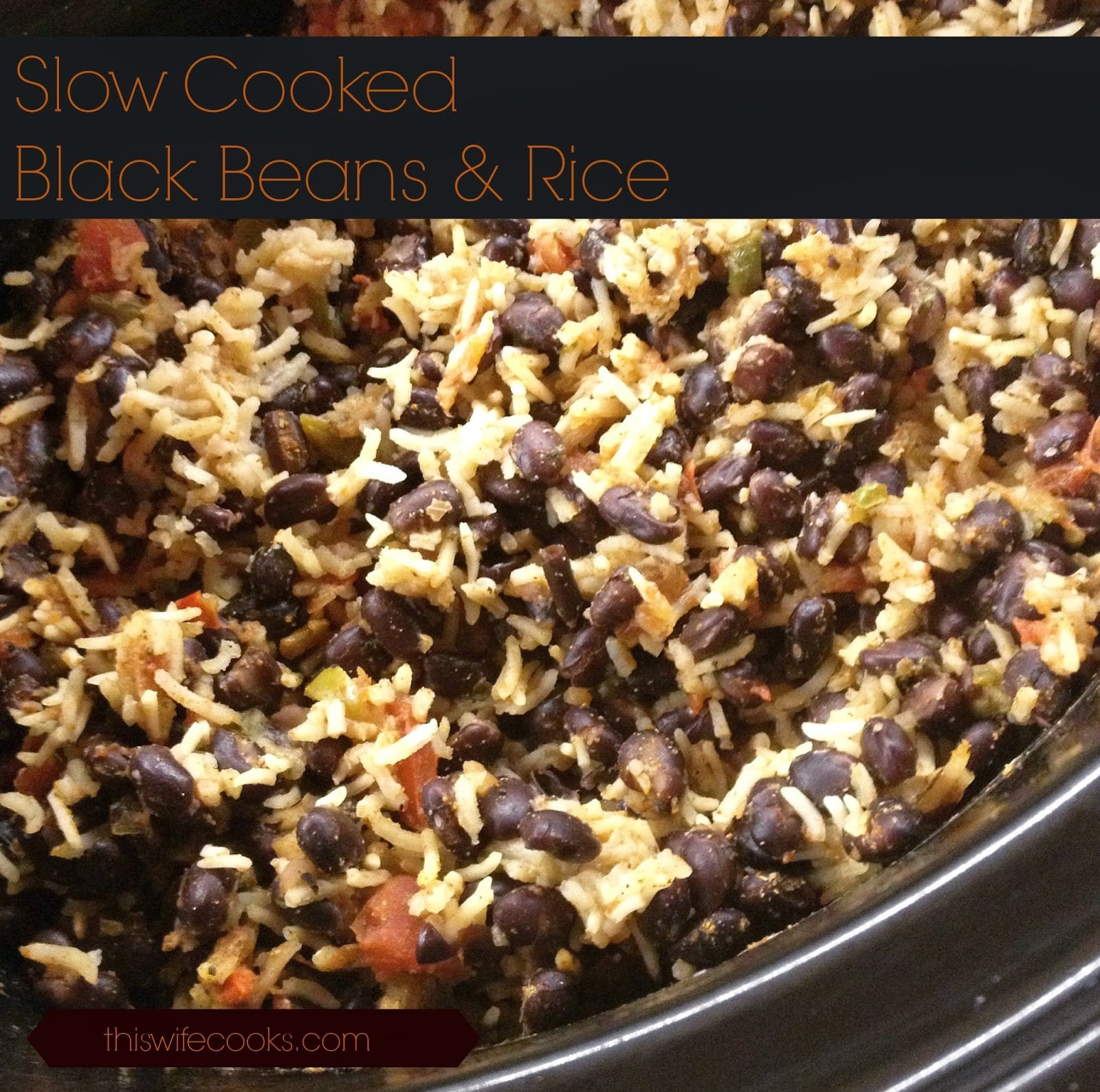 Slow Cooker Black Beans and Rice
This hearty and healthy dish is:
Super easy
Budget-friendly
High protein
Ready to serve in about 3 hours!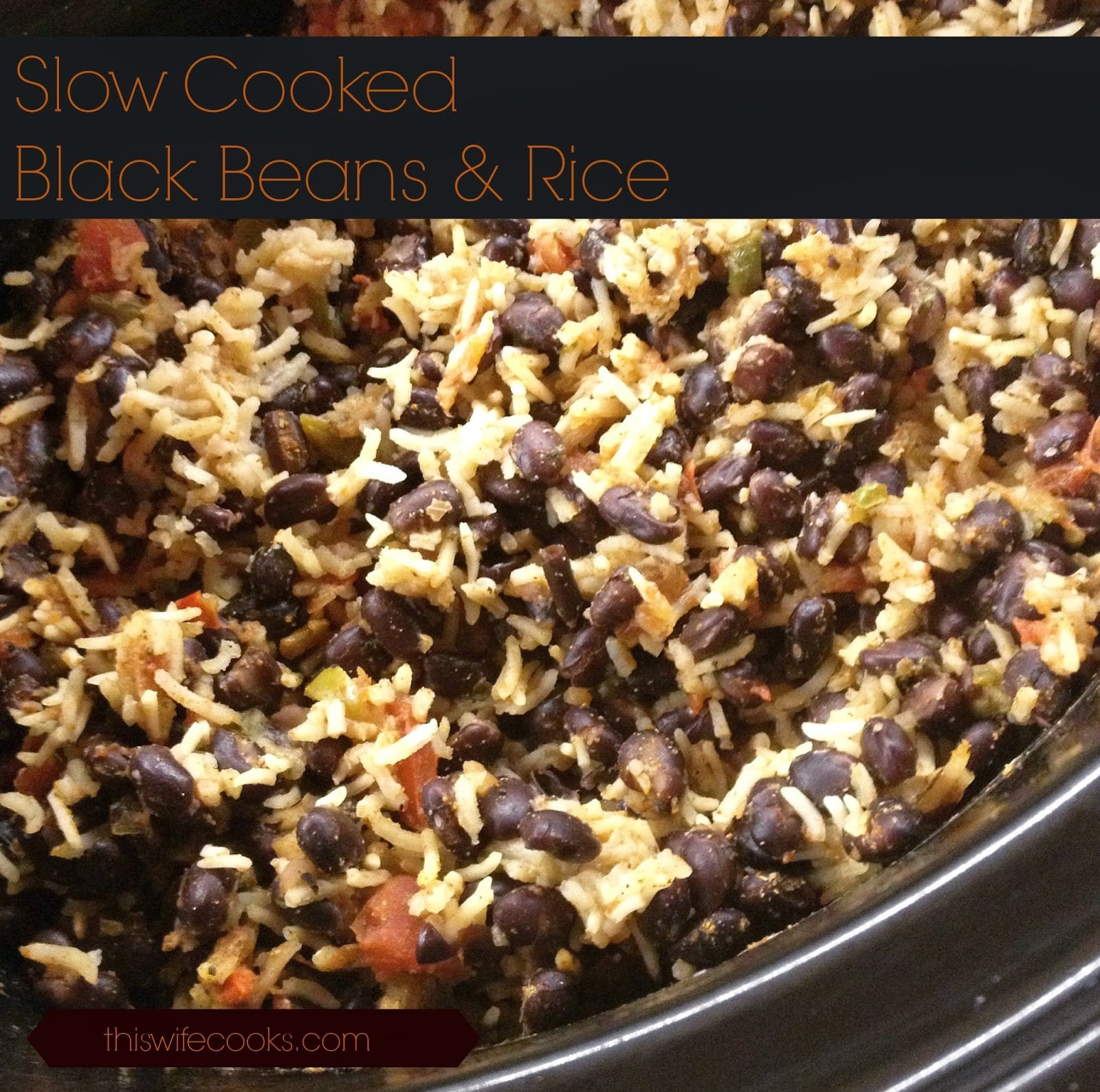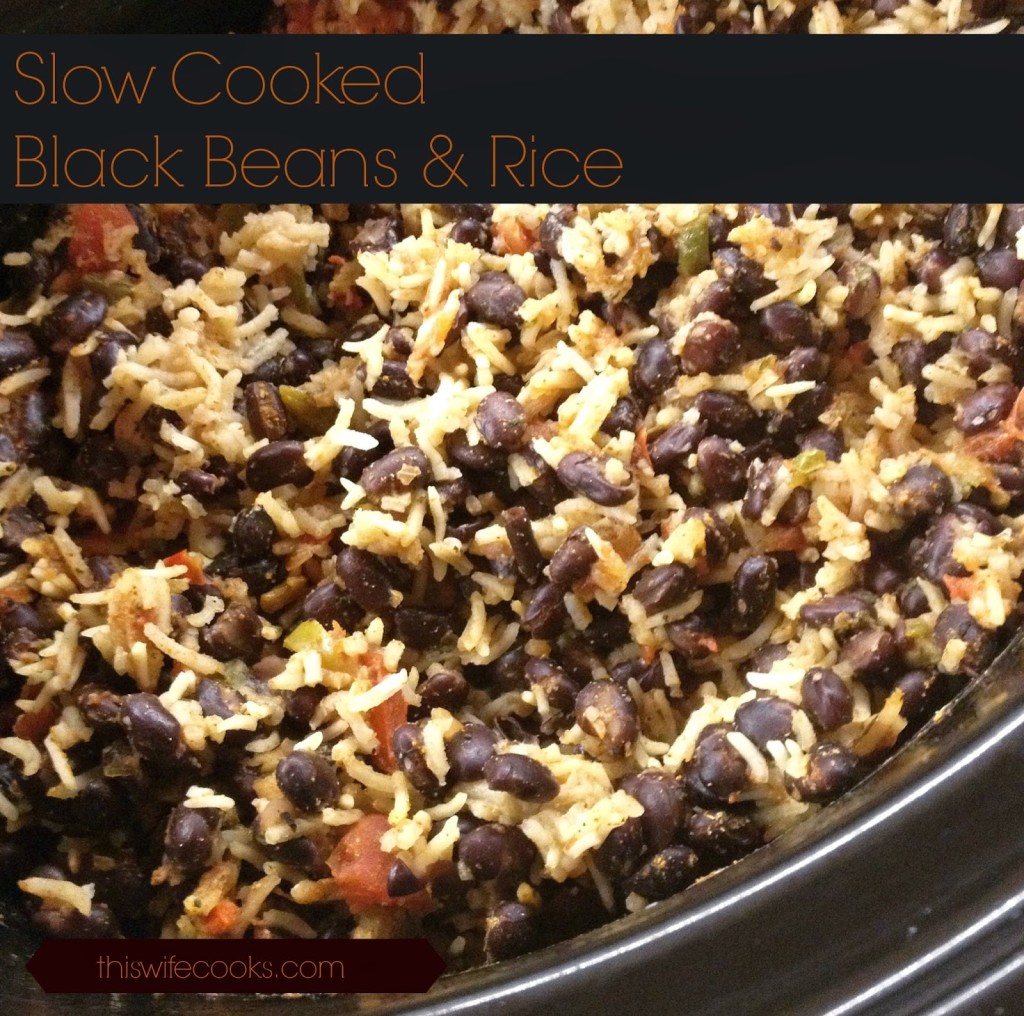 My slow cooker quit on me over a year ago and I just never bothered to replace it.
It was like the time our microwave gave out – it was convenient to have around but not necessary.
Eventually, I got used to it being gone but then we bought a new one and I was all excited about it.
Same thing here.
My husband decided to give me a new slow cooker for Christmas and I can't quite tell if it was out of his sensing I was beginning to miss having one around or if there may have been a bit of self-interest there. 😉
Either way, we're both happy.
And the first thing I made in it definitely made our youngest happy – slow-cooked mac & cheese, more on that another day.
This black beans and rice dish is what I made for last night's dinner and I couldn't be happier with the way it turned out!
While we enjoyed this as a taco filling, it would also make an excellent side dish or filling for enchiladas.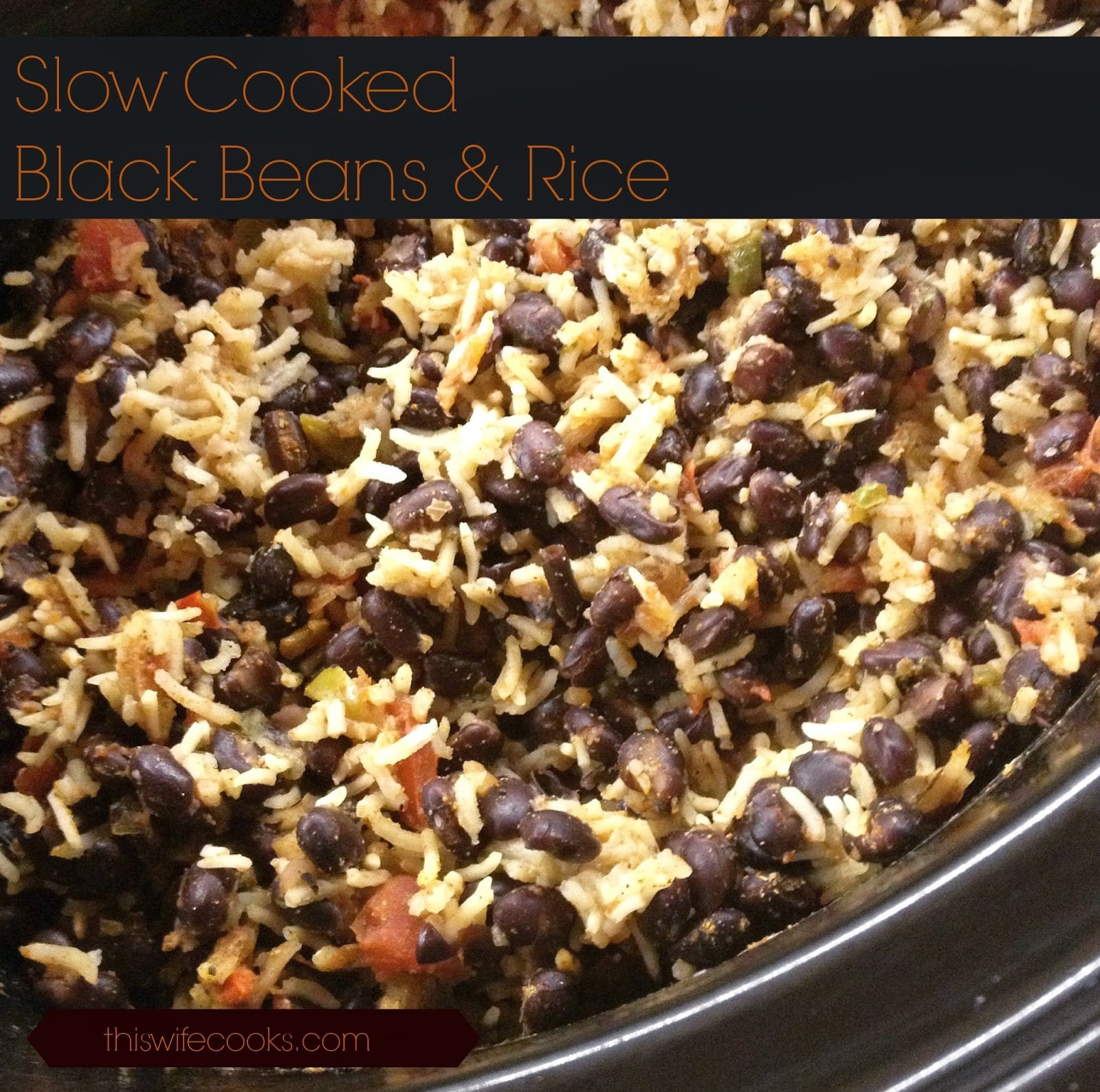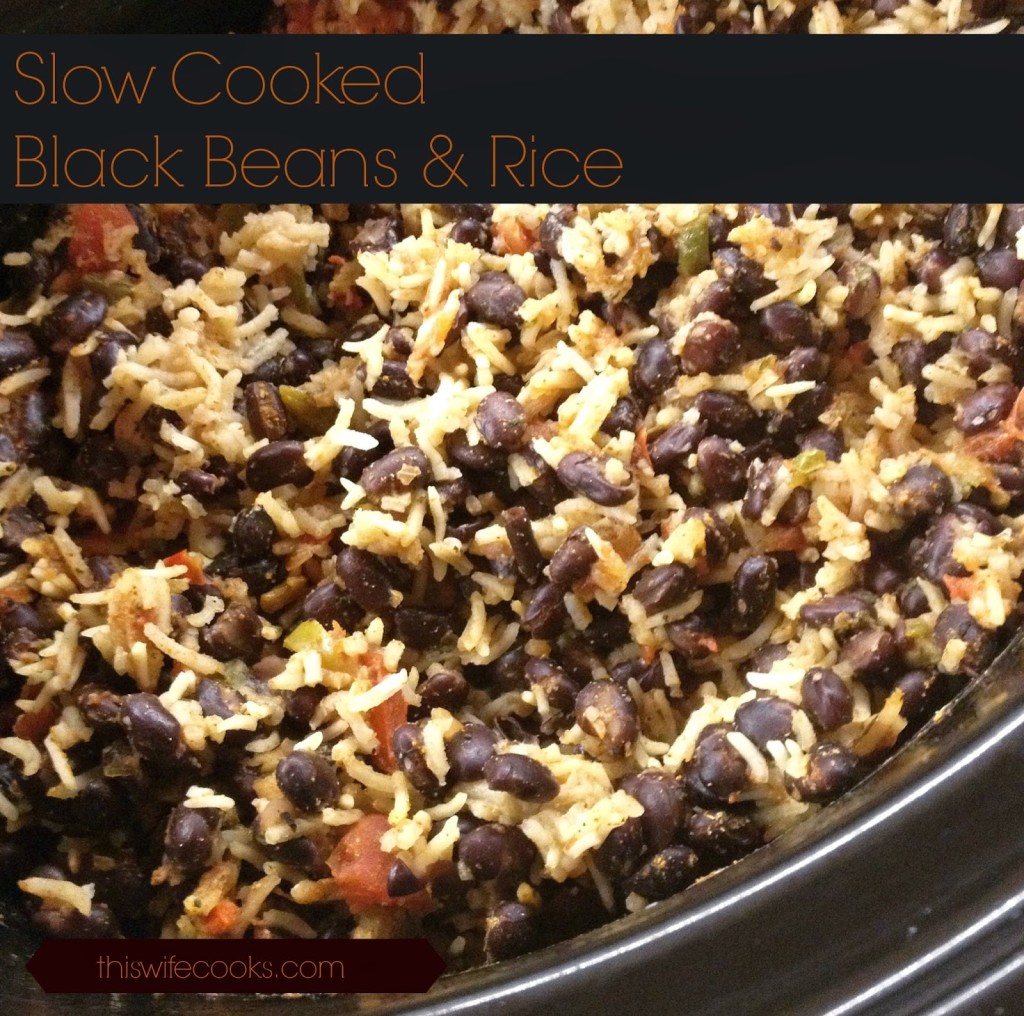 Ingredients for Slow Cooker Black Beans and Rice:
black beans
long-grain white rice
water
salsa
ground cumin
chili powder
garlic powder
salt
ground black pepper
vegan cheese
guacamole
vegan sour cream
fresh cilantro
jalapeno slices – fresh or pickled
more salsa!
How to make Slow Cooker Black Beans and Rice:
Prep a medium-size slow cooker with cooking spray or liner.

Add all ingredients and stir briefly, just to combine.

Cover, cook on low heat for 3 hours.
Now leave it alone!
Seriously, do not stir during this time or you will risk ending up with mushy rice.

When the cooking time is up, remove the lid and then stir.
Season to taste.
To serve:
Serve plain or add your favorite toppings.
Serve warm.
Cheers!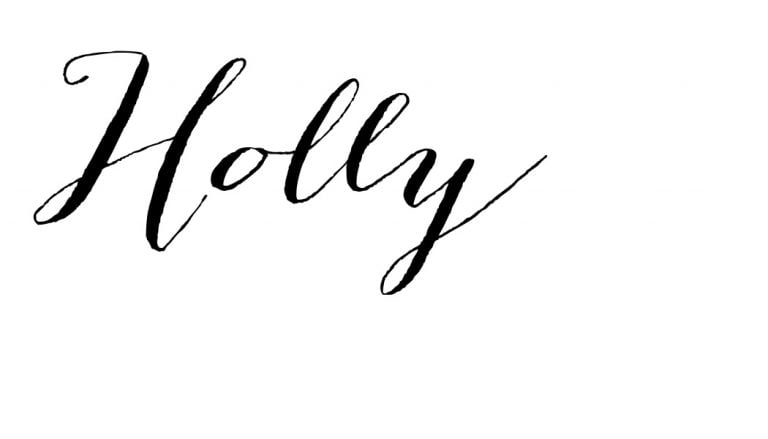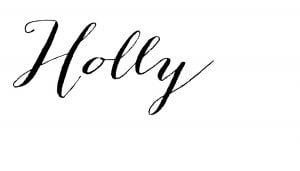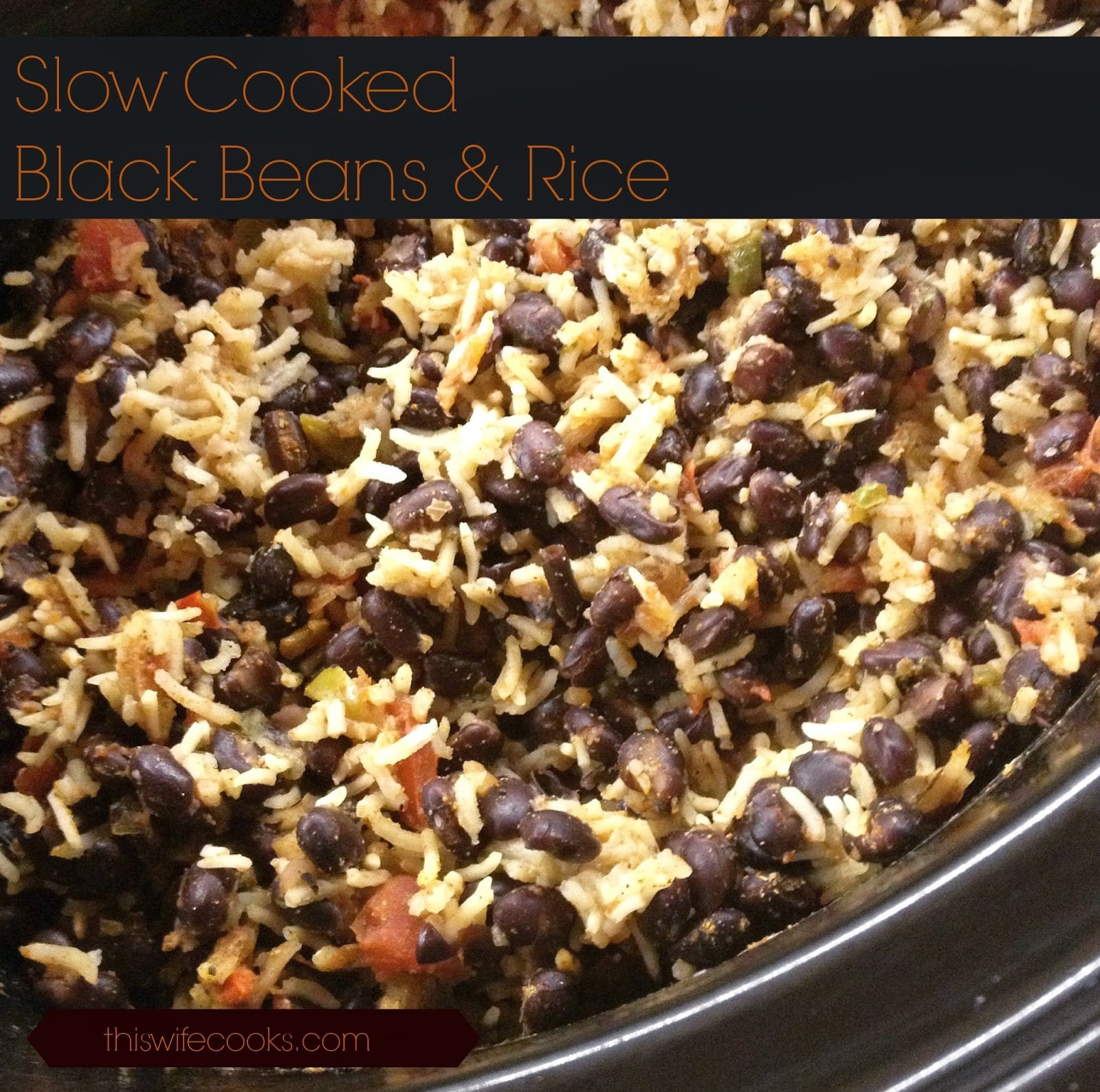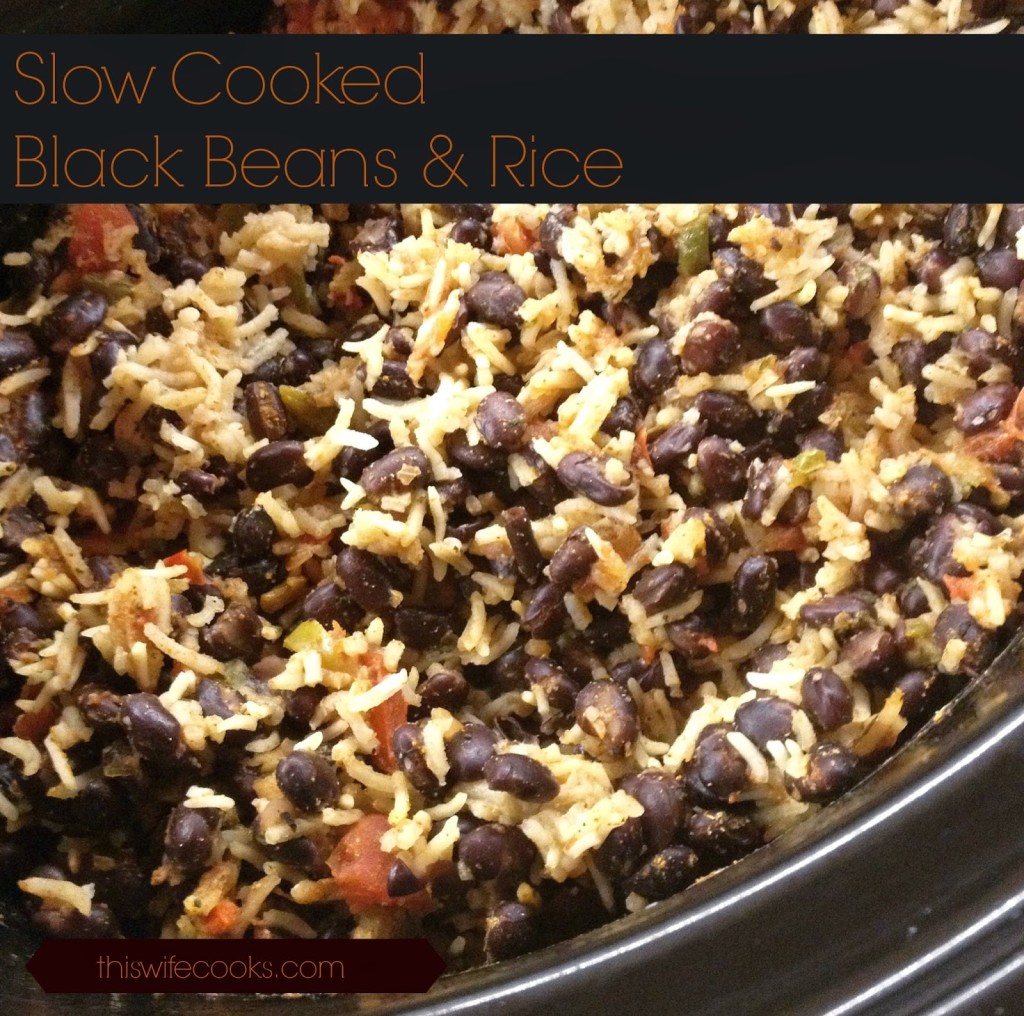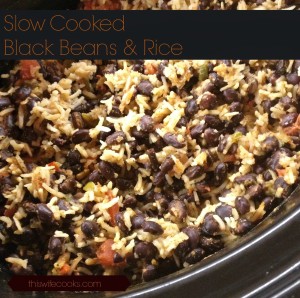 Ingredients
30

ounces

canned black beans

rinsed and drained

3/4

cup

long-grain white rice

uncooked

1 1/2

cups

water

3/4

cup

salsa

2

teaspoons

cumin

1

teaspoon

chili powder

1

teaspoon

garlic powder

1/2

teaspoon

salt

1/4

teaspoon

black pepper