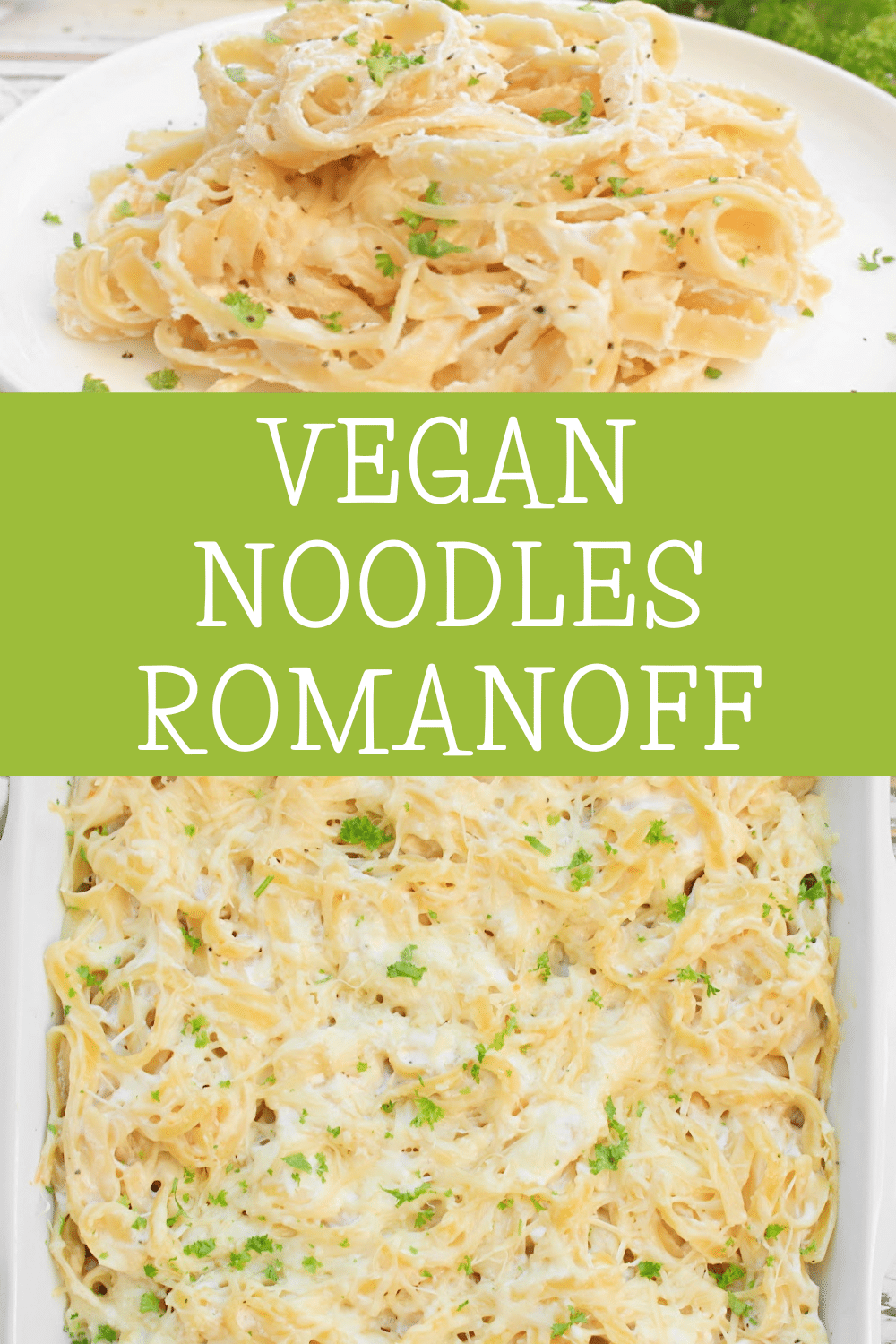 Noodles Romanoff ~
This modern dairy-free spin on an old-school classic is rich, creamy, and ready to serve in about 35 minutes.
Serve with a simple green salad and dinner is set!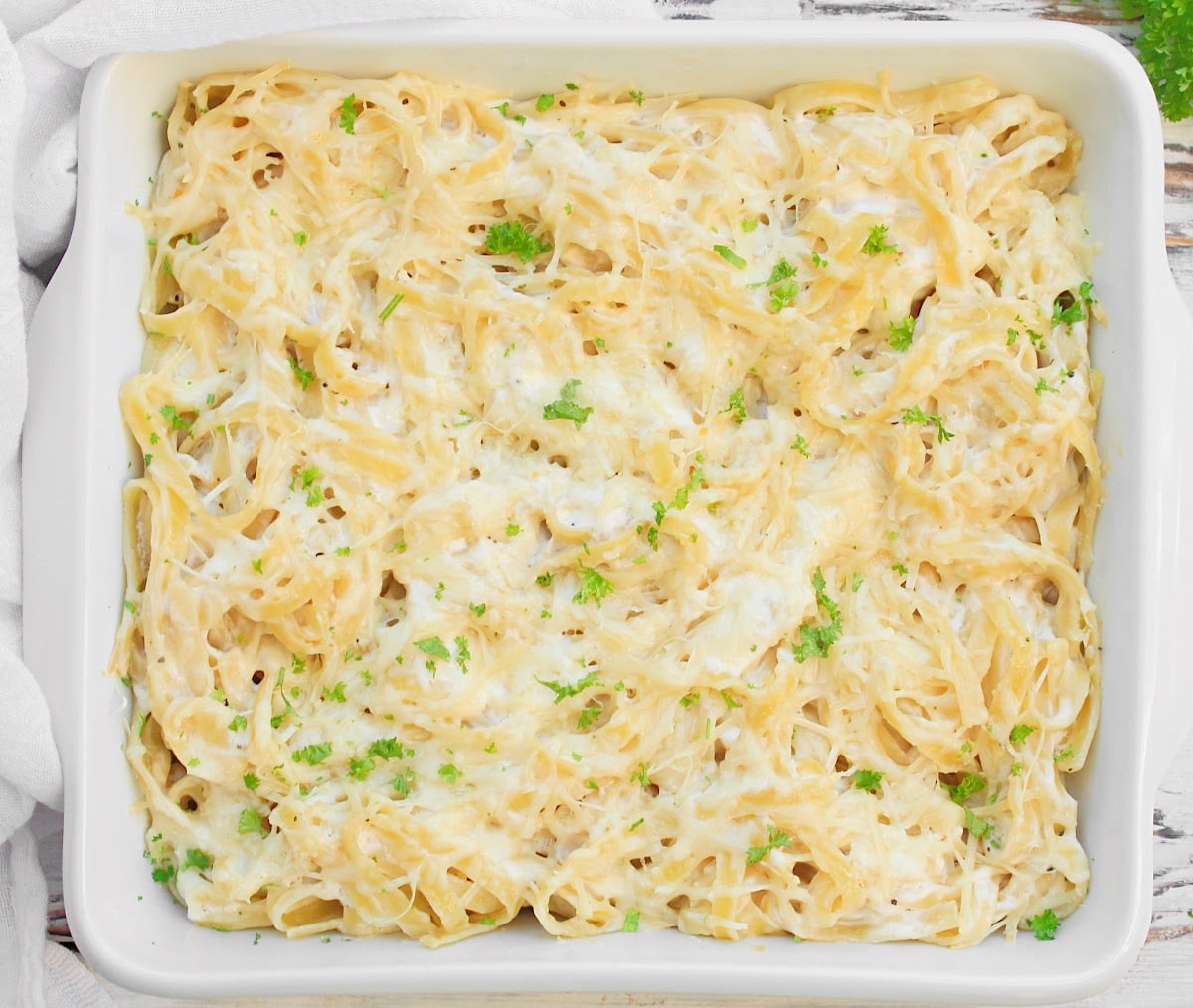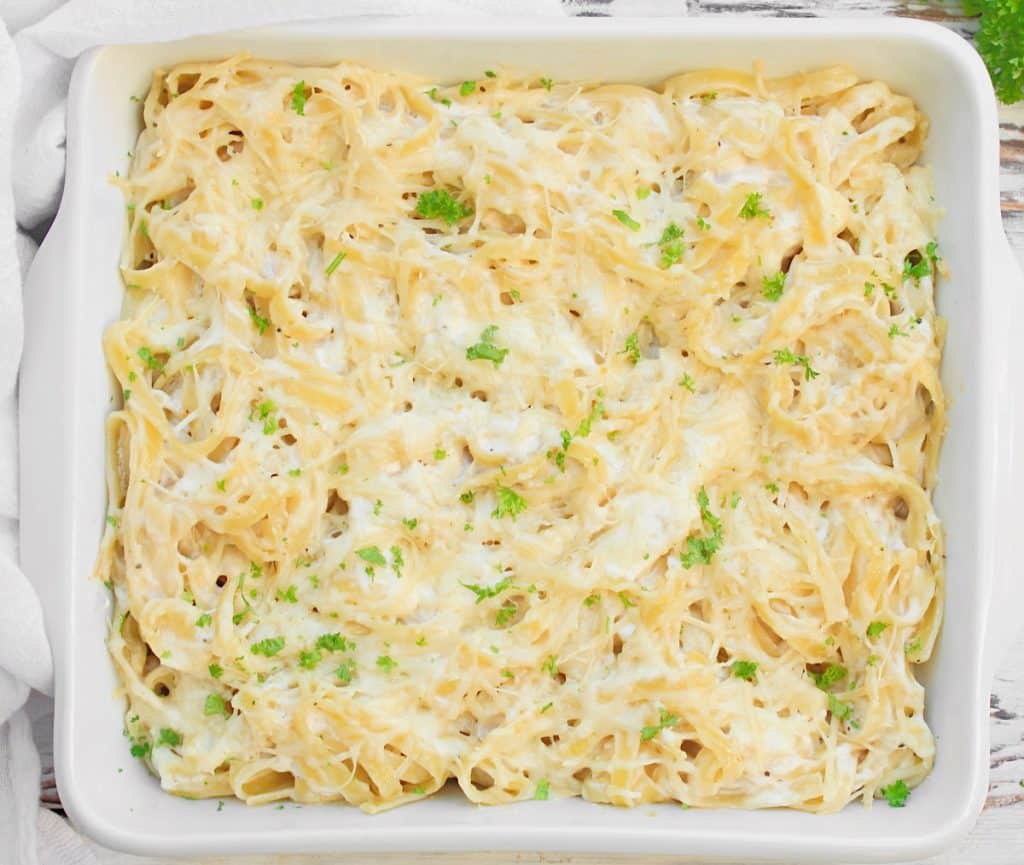 Sour Cream Noodles Recipe
The name Romanoff comes from the LA restaurant where this dish is said to have been invented. However, you may also know it as simply, sour cream noodles.
Sour cream is the main ingredient in the sauce so be sure to use a brand you already know and love. In this version, we do cut the tartness slightly with a bit of cream cheese but if you're a retro recipe purist and want to go all in with the sour cream experience, go for it.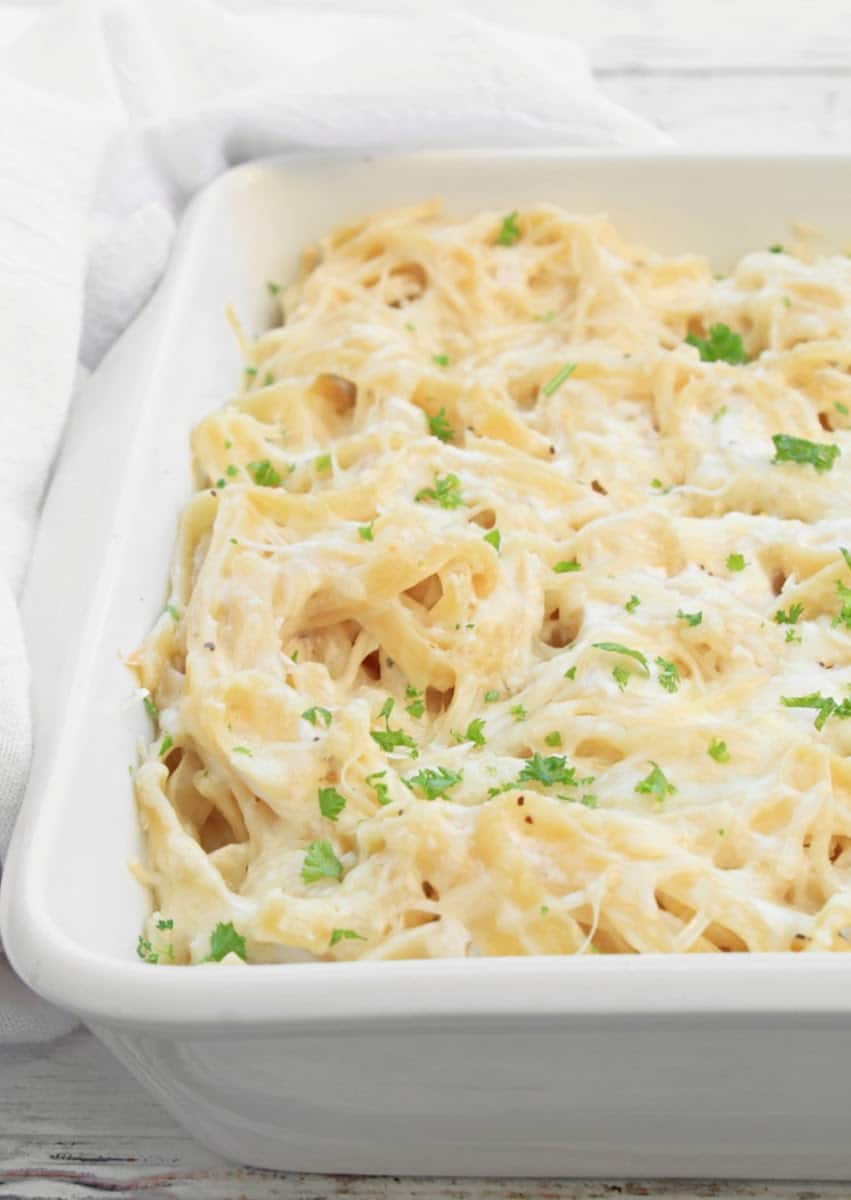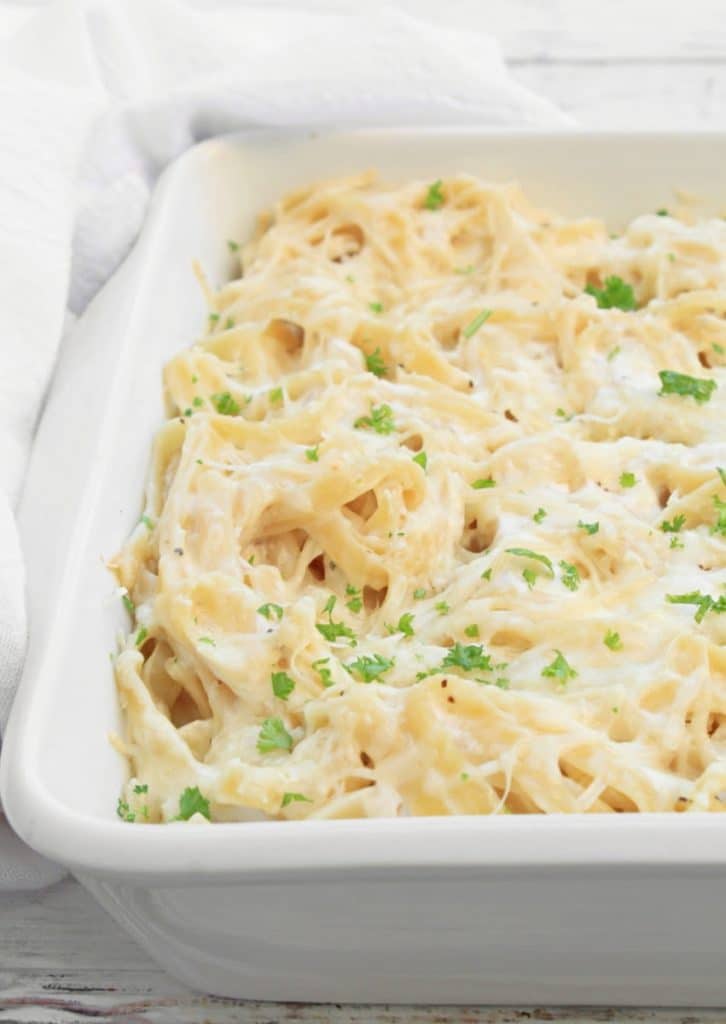 Quick Tip for Success
Please note that this pasta is best served hot, right out of the oven. This is not a dish to make ahead or bring to a potluck. The reason is that, as it sits, the pasta will begin to soak up the sauce which can lead to a less creamy aka drier pasta experience and no one wants that. So, have your side salad ready to go and the table set so you can fully enjoy the decadence that is Noodles Romanoff.
Ingredients for Noodles Romanoff
You will need:
12 ounces fettuccine noodles, by weight
6 ounces vegan cream cheese
4 tablespoons vegan butter
16 ounces vegan sour cream
1 cup vegan parmesan cheese, shredded and divided
1/4 teaspoon garlic powder
1/4 teaspoon salt
1/4 teaspoon ground black pepper
1 tablespoon parsley, chopped, for garnish
How to Make Noodles Romanoff
STEP ONE: Preheat the oven to 350°F. Spray an 8×8 baking dish with cooking spray; set aside.
STEP TWO: Cook the noodle according to package directions, reserving 1 cup of the cooking water. Drain and set aside. With the heat off, set the hot pot back on the stove.
STEP THREE: Into the pot, add the cream cheese and butter, stirring until melted. Add the sour cream, 1/2 cup parmesan cheese, garlic powder, salt, and pepper. Stir to combine, adjusting seasoning to taste.
STEP FOUR: Add the cooked noodles and toss to coat thoroughly.
STEP FIVE: Transfer the noodles to the prepared baking dish. Sprinkle with the remaining 1/2 cup of parmesan cheese.
STEP SIX: Bake for 20 minutes then garnish with a sprinkling of parsley and serve immediately.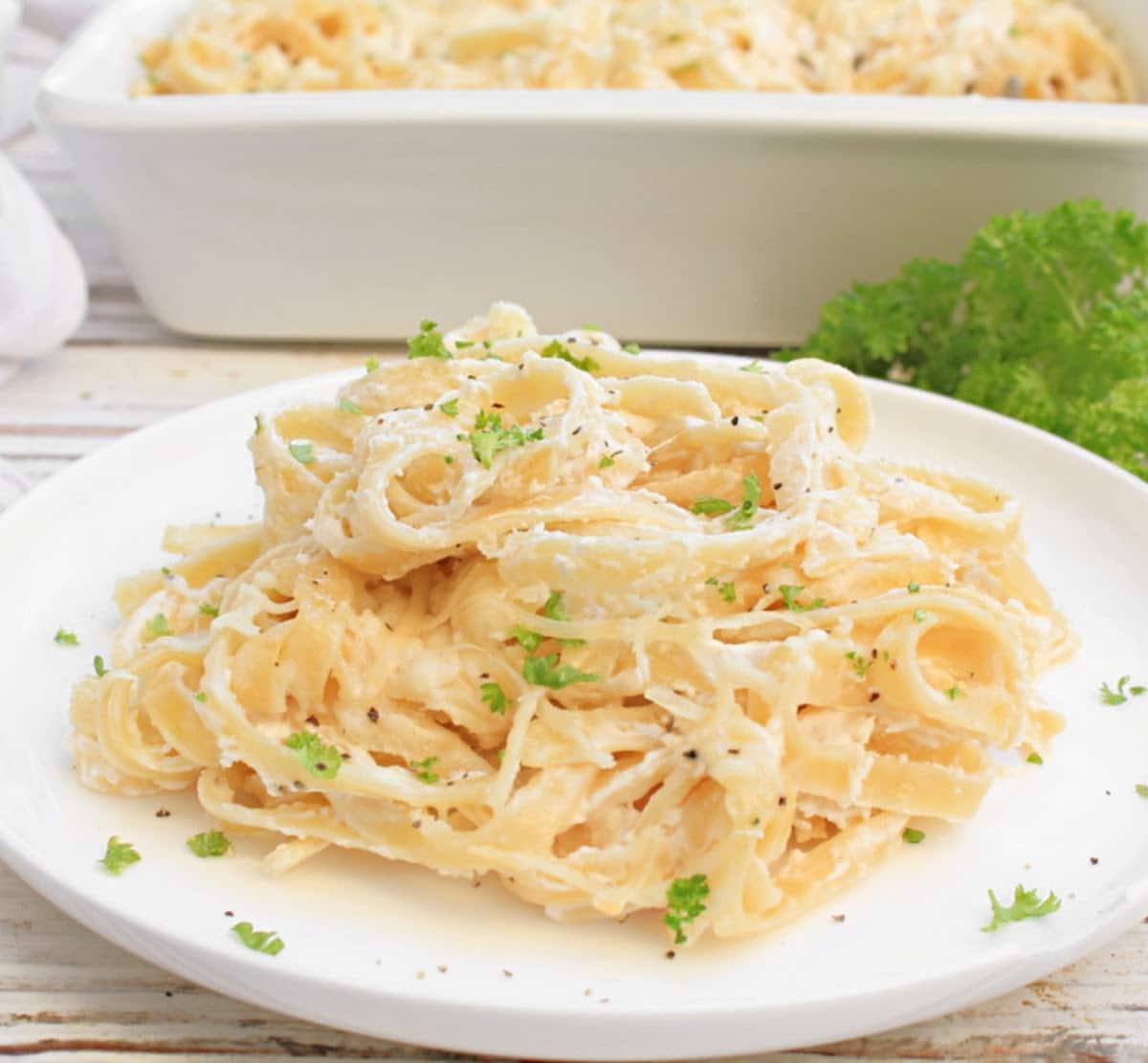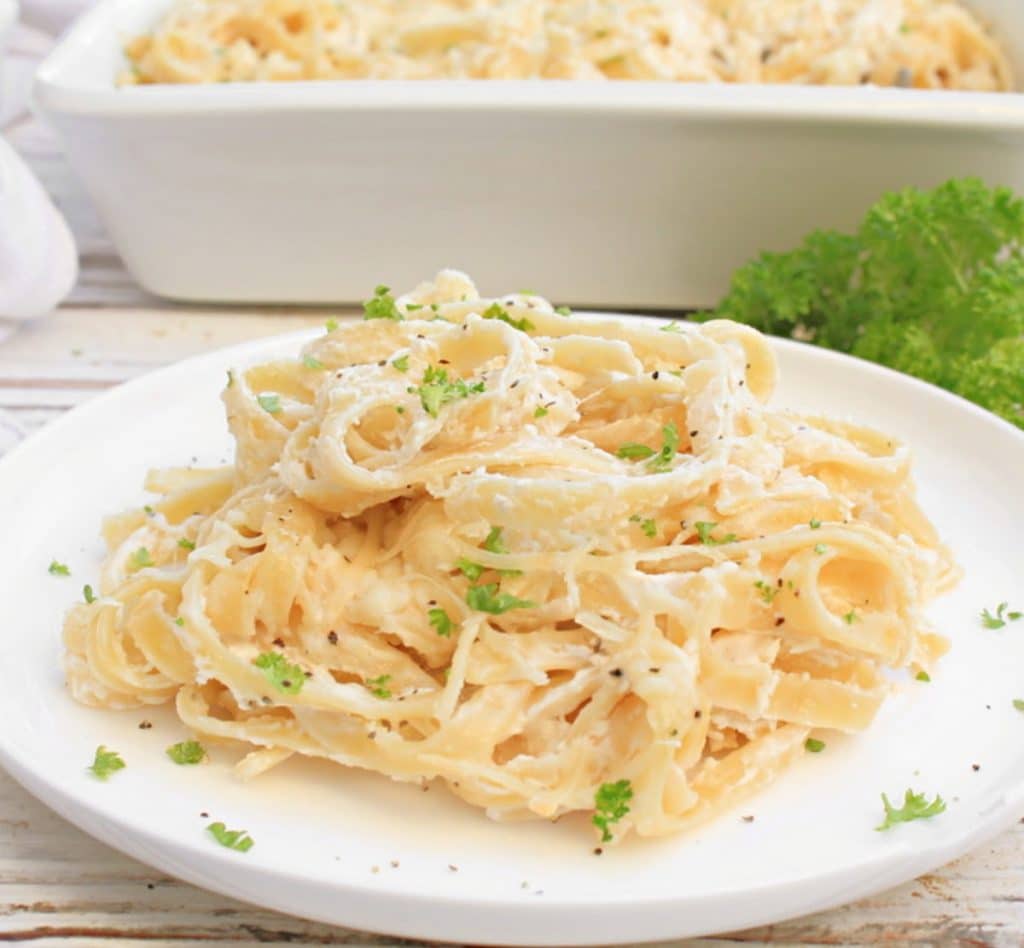 More Retro Recipes You'll Love!