German-Style Carrot Dogs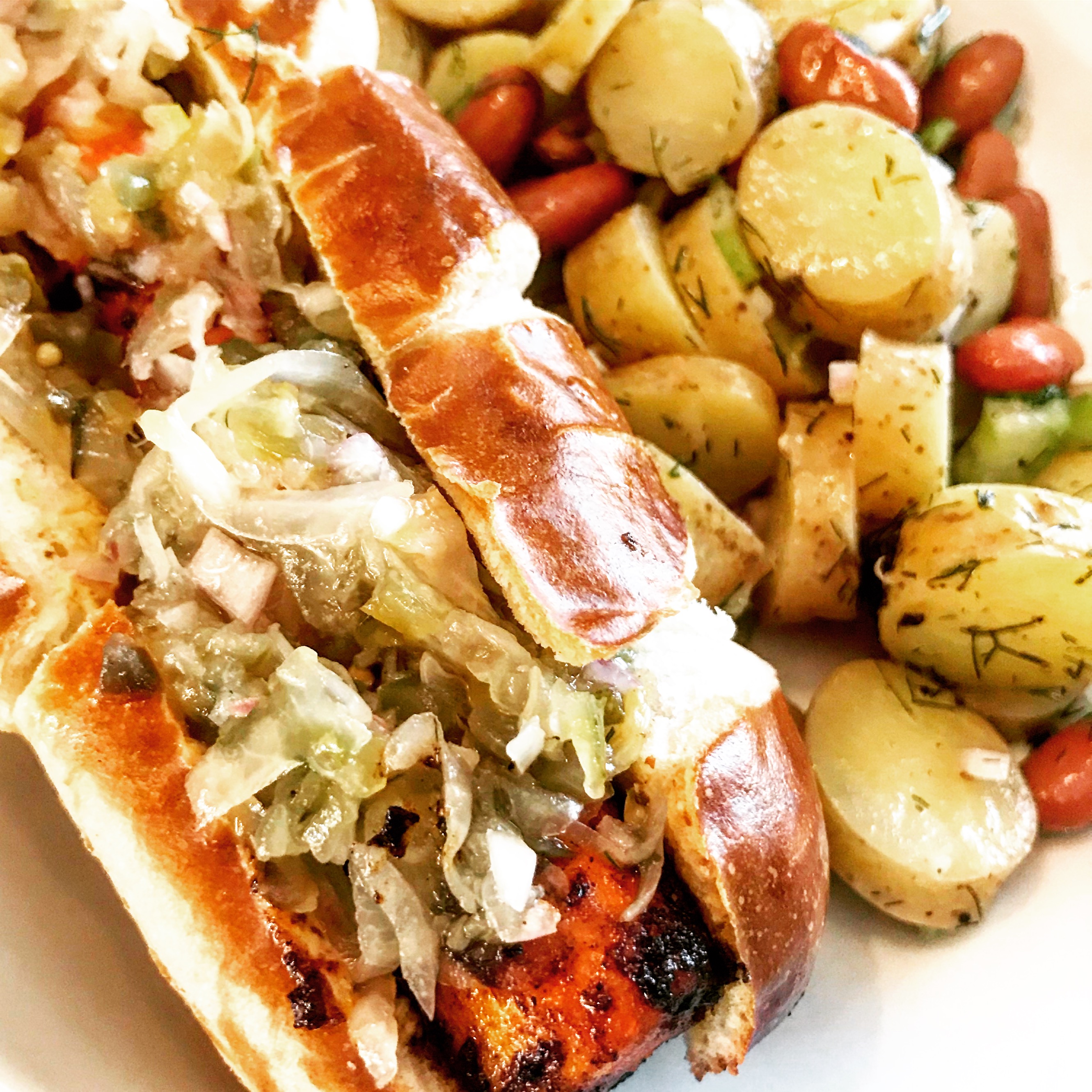 I admit, the whole reason I had never tried a carrot dog until today was because I honestly didn't think carrots would work very well but ….
Wow, was I wrong!
Pan-charred with smoky barbecue seasoning and served on toasted pretzel buns with spicy brown mustard and a mixture of sauerkraut and sweet relish, these carrot dogs were a success! Who knew?!
The key to success though when making carrot dogs is getting the texture down. During the first step of  boiling the carrots, I was concerned about overcooking (yuck) or undercooking (no one wants a crunchy hotdog) so I would give the "dogs" a little prick with a fork every few minutes until they were just right.
For this German-style dinner, the carrots were served in pretzel buns smeared with spicy brown mustard and topped with a mixture of sauerkraut, shallots, and sweet pickle relish. Dijon and dill potato salad rounded out the meal nicely.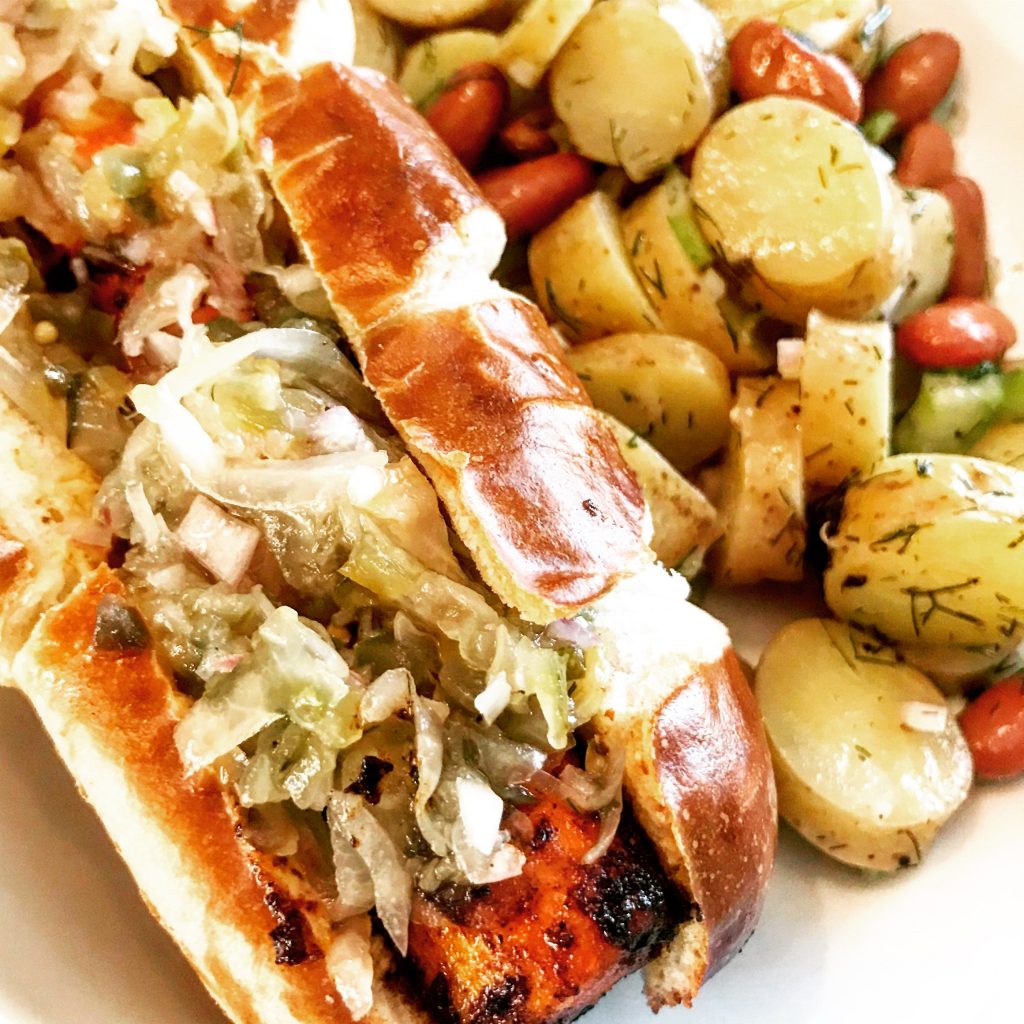 Recipe by Purple Carrot.
---
---