Easy Roasted Okra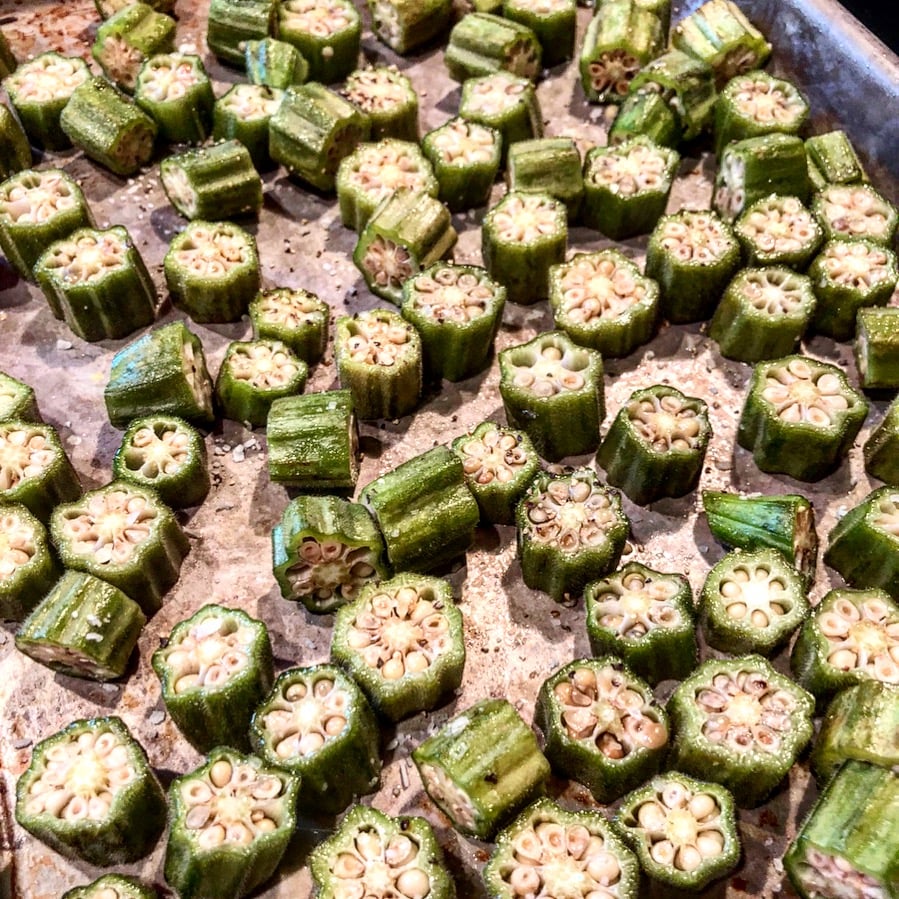 Sometimes the simplest dishes are the best!
This okra is delicious as a simple side dish or appetizer and, aside from the flavor brought out by roasting, what makes it so great is:
This okra is baked; not fried and
when it's finished roasting, there is absolutely no sliminess to the vegetables whatsoever.
I've never been a fan of the slime factor with okra (who has, right?) and that is no longer an issue with this cooking method and the #1 reason roasting is now my go-to way of preparing okra.
Pro tip: When selecting your okra, look for firm, brightly colored pods that are no more than 4″ in length (shorter pods tend to have less slime to begin with) and are without bruises or soft spots.
Another tasty recipe to try:
Late Summer Okra Pilaf with Coconut Bacon – An easy rice bowl dinner made from fresh okra tossed with a bold and savory, cayenne-infused rice pilaf then topped with a sweet and smoky homemade coconut bacon.
Ingredients
1 lb. fresh okra
olive oil
salt and pepper, to taste
Instructions
Preheat oven to 425°
Remove caps and slice okra into 1/3? thick pieces
Drizzle lightly with olive oil
Sprinkle with salt and pepper, to taste
Onto a baking sheet, spread okra in an even layer. Bake 10-12 minutes
Serve warm
https://thiswifecooks.com/2019/07/easy-roasted-okra/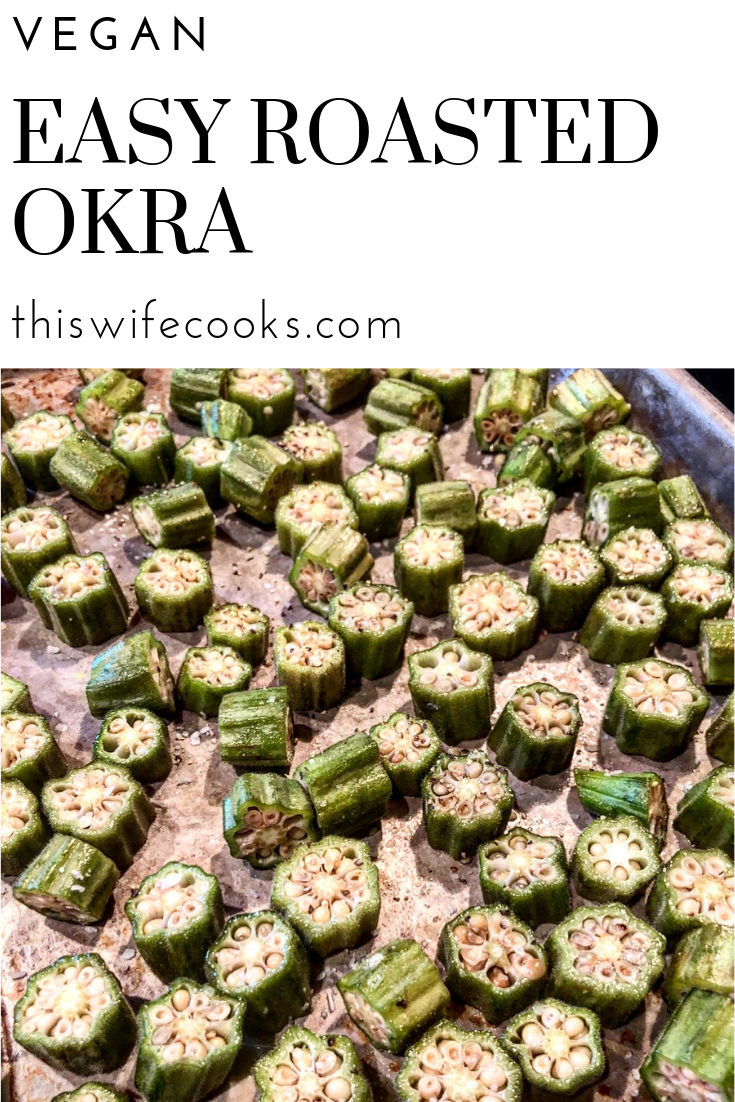 ---
---