I'm loving fresh pesto lately so, when I came across
this Taste of Home recipe, I just had to try it.
This is one of those recipes that seems too easy
to be so amazingly good. Fresh herbs are the key here
as there is just no way it would be the same with dried.
Here's the recipe:
1 lb. bowtie pasta
2/3 c. fresh basil, chopped
1/2c. fresh parsley, chopped
1/2 c. grated Parmesan cheese
1 tsp. salt
2 cloves garlic, minced.
1/4 tsp. ground nutmeg
2/3c. olive oil
1. Cook pasta according to package directions.
2. Meanwhile, in a blender, add the basil, parsley, Parmesan
cheese, salt, garlic and nutmeg.
3. Cover and process on low for 1 minute or until very finely chopped.
4. While processing, gradually add the oil in a steady stream.
5. Drain pasta and toss with pesto.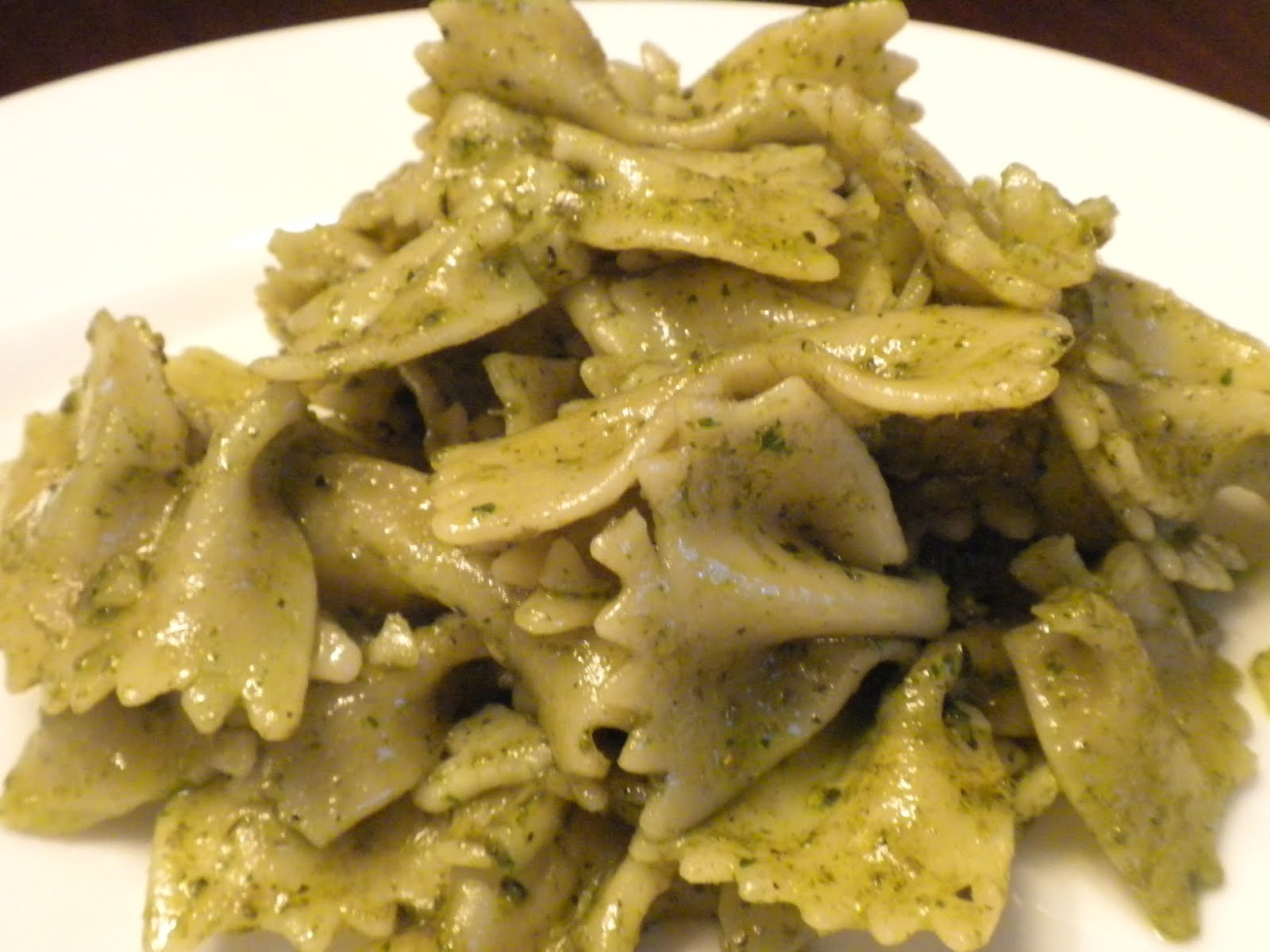 I served this warm but it's probably good cold too.
I wouldn't know for sure though because there
were no leftovers here. 😉