Spicy Grilled Cauliflower with Adobo Dipping Sauce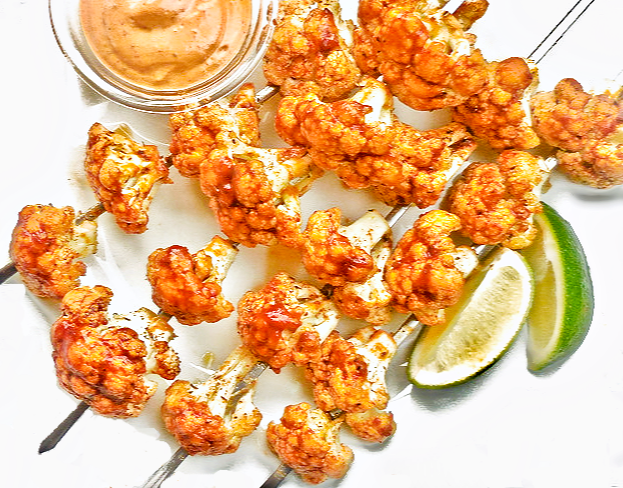 Easy, crowd-pleasing kabobs seasoned with a Cajun-inspired blend of spices, perfect for camping or easy grilling at home.
Homemade adobo dipping sauce provides a little extra kick for those who like to turn up the heat!
Serve over Cilantro Lime Rice for a pretty color combination and nice balance of bold and lighter flavors on the plate.
Spicy Grilled Cauliflower with Adobo Dipping Sauce
Ingredients
1 cup vegan mayonnaise
4 chipotle peppers in adobo sauce
1 tablespoon adobo sauce
1 tablespoon lime juice
¾ teaspoon paprika
½ teaspoon garlic powder
½ teaspoon salt
½ teaspoon turbinado sugar
½ teaspoon dried thyme
¼ teaspoon dried oregano
¼ teaspoon cayenne powder
¼ teaspoon onion powder
¼ teaspoon ground black pepper
5 cups cauliflower, cut into large florets
2 tablespoons olive oil
Instructions
Preheat grill to medium high heat.
In a food processor or blender, add vegan mayonnaise, 4 whole chipotle peppers, adobo sauce, and lime juice. Blend until sauce reaches a smooth consistency. Set aside.
In a small bowl, stir together paprika, garlic powder, salt, sugar, thyme, oregano, cayenne, onion powder, and ground black pepper.

For the cauliflower:_

In a large mixing bowl, place cauliflower florets. Drizzle with olive oil and toss to coat. Add spice blend and toss again to coat evenly.
Thread cauliflower onto 4 skewers and place on grill. Close lid and cook, approximately 8 minutes on each side, until cauliflower is crisp-tender. Remove from heat, brush with additional adobo sauce,
Serve warm or room temperature.
https://thiswifecooks.com/2019/07/spicy-grilled-cauliflower-with-adobo-dipping-sauce/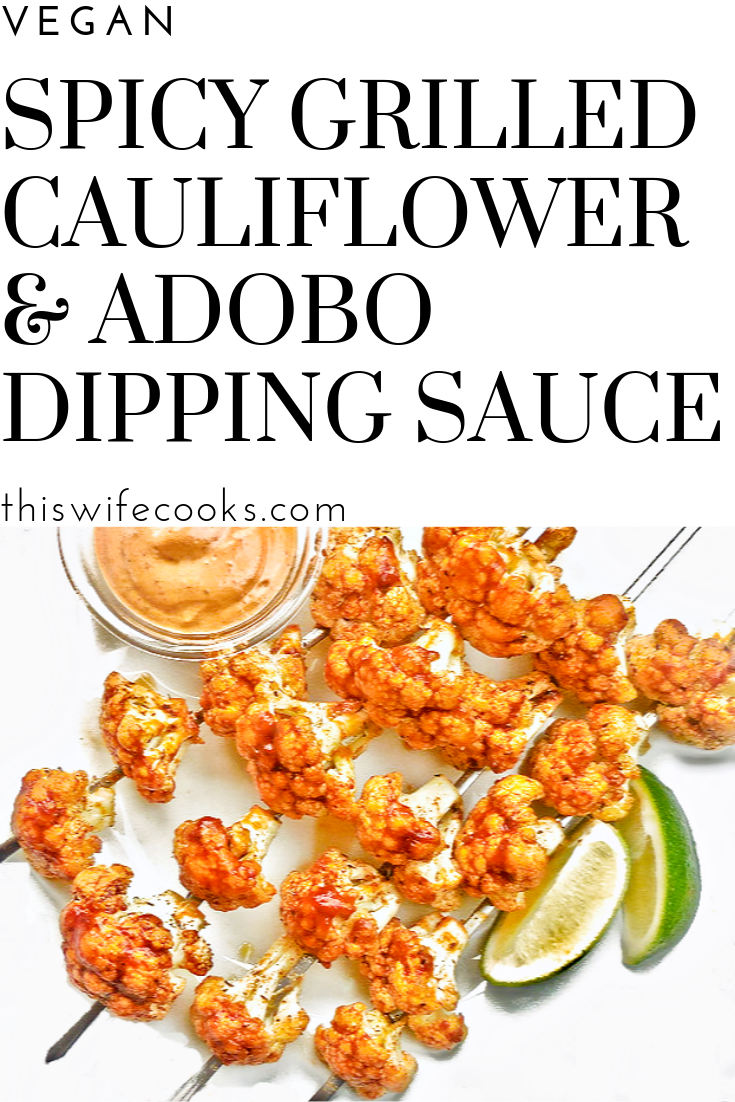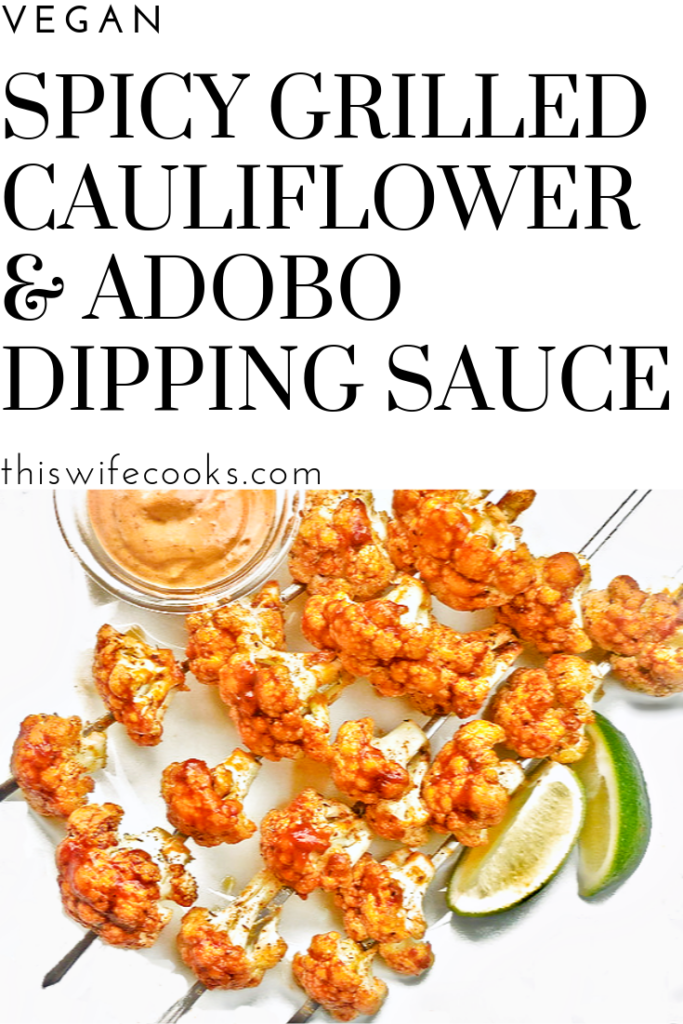 ---
---