Cilantro Lime Rice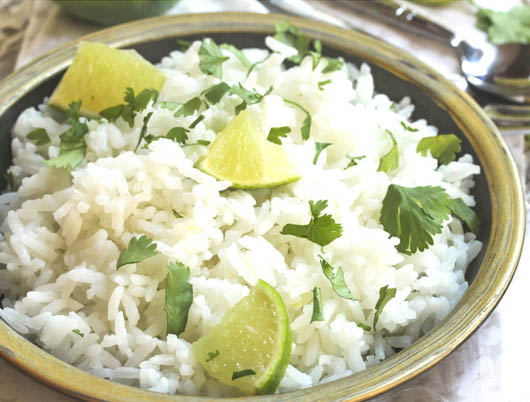 Simple and subtle… this easy rice offers the perfect complement to bigger, bolder flavors such as those found in hearty and spicy enchiladas or fajitas. Most  recently, I served this rice alongside tacos dressed with a robust sauce of chipotle chiles and adobo seasoning and the light cilantro and lime flavors struck just the right balance.
And this rice keeps well in the fridge for a few days.
We actually have a little bit leftover from the other night so as part of my attempt to waste less food (what a concept, right?), I'm planning to repurpose this rice for dinner tonight by adding jerk seasoning and black beans for some Caribbean-inspired wraps. Maybe even add some grilled pineapple…
Ingredients
1 tablespoon olive oil
1 cup Basmati rice
2 cloves garlic, minced
1 1/2 cups vegan chicken broth
2 tablespoons lime juice
1 teaspoon sea salt
1/2 cup cilantro leaves, chopped
2 teaspoons lime zest
Instructions
To a medium saucepan over medium high heat, add olive oil. When oil is hot, add rice and garlic. Cook 1-2 minutes, stirring frequently, until garlic is softened and fragrant.
Add vegan chicken broth, lime juice, and sea salt. Reduce heat to low; cover and simmer 20 minutes, until rice is tender and liquid is absorbed.
Stir in cilantro leaves and lime zest. Adjust seasoning to taste and serve warm.
https://thiswifecooks.com/2018/04/cilantro-lime-rice-4/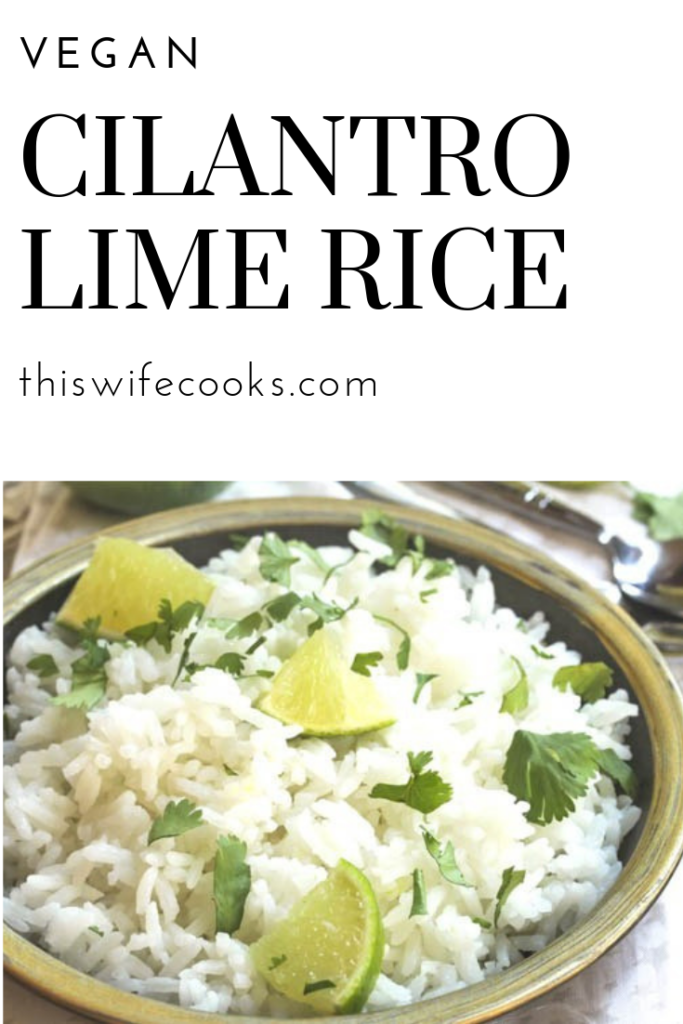 SaveSave
---
---