Vegan Tofu Benedict Florentine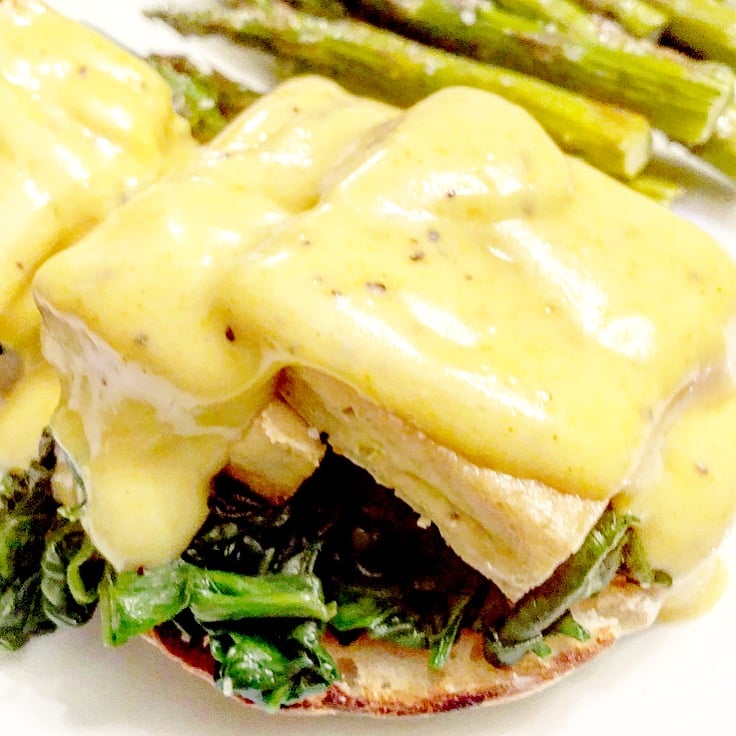 If you're looking to seriously up your vegan brunch game or take your breakfast-for-dinner night to a whole other level, this is how it's done.
The first step, and the key to greatness here, is to prepare the Easy Vegan Hollandaise Sauce.
This is seriously the richest, creamiest, best hollandaise sauce and it's ready in 5 minutes! Then comes the tofu and spinach which is done in around 20 minutes.
I recently served this delicious tofu benedict florentine over toasted English muffins for dinner with a side roasted asparagus but I can also totally see it as a decadent breakfast with smoky tempeh bacon and a Bloody Mary.
Vegan Tofu Benedict Florentine
Ingredients
1 14-ounce package extra firm tofu, pressed and drained
2 teaspoons olive oil
1 10-ounce bag fresh baby spinach
4 English muffins, toasted
Prepared Easy Vegan Hollandaise Sauce
Instructions
Preheat oven to 425 degrees F.
Place tofu on a cutting board and slice lengthwise into 4 thin pieces. Stack the pieces and slice again from the other side so that you now have 16 pieces.
Onto a parchment lined baking sheet, spread tofu slices in a single layer. Bake 10 minutes on each side.
To a large skillet over medium heat, add the olive oil. When oil is hot, add spinach. Cook, stirring frequently, 2-3 minutes or until spinach is wilted.
Place english muffins open faced on each plate. Top with spinach then tofu slices. Spoon hollandaise sauce over the top. Serve warm.
https://thiswifecooks.com/2019/07/vegan-tofu-benedict-florentine/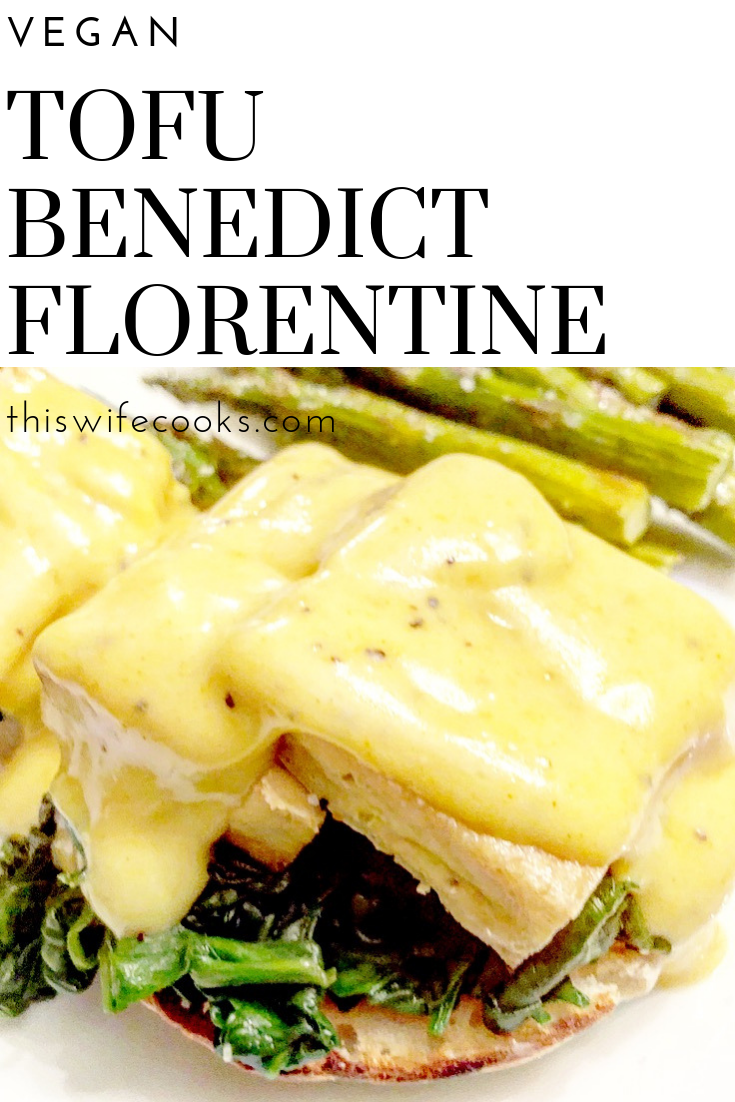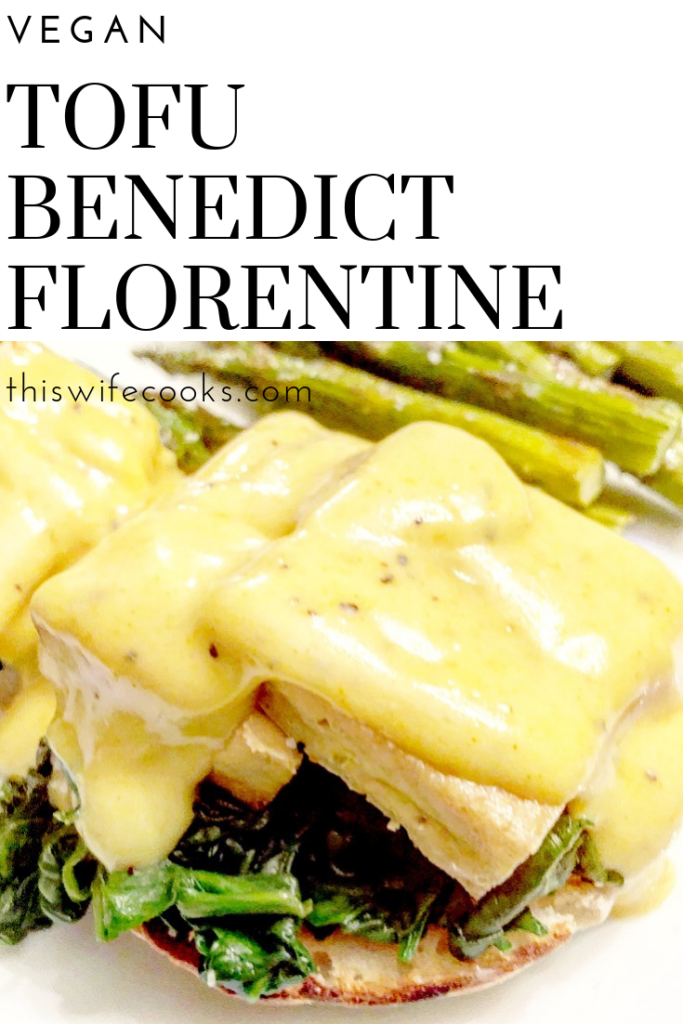 ---
---