Vegan Earth Day Cookies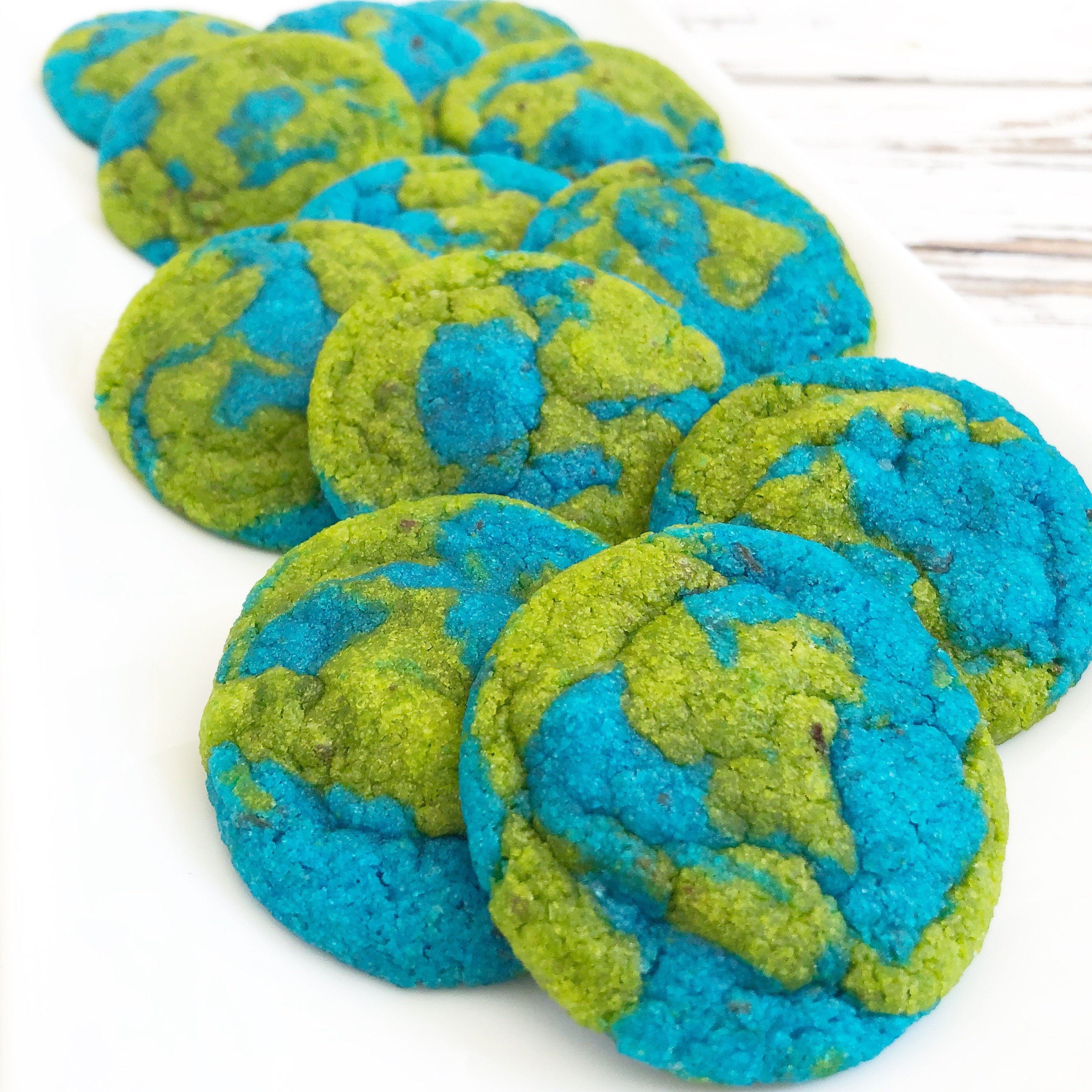 These cookies are super easy to make and are absolutely perfect for Earth Day!
All you need is cookie dough and food coloring. Whip up the dough and divide it in half. Color each half then roll even portions of each color together and bake. That's it!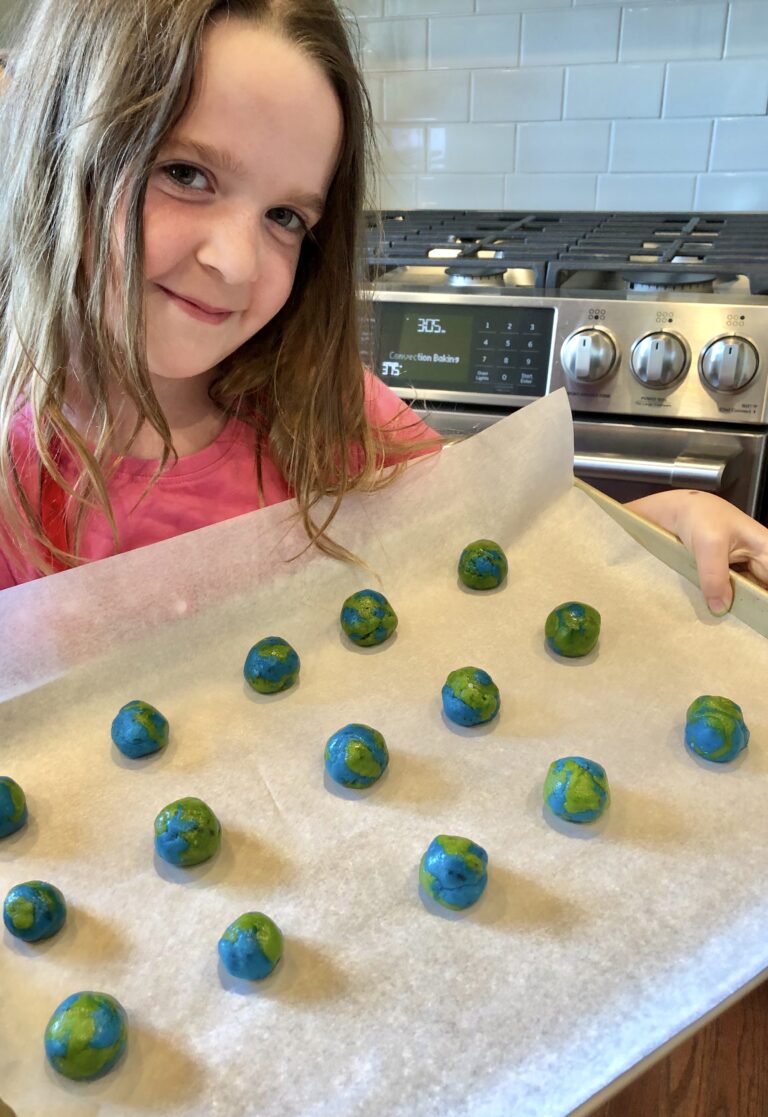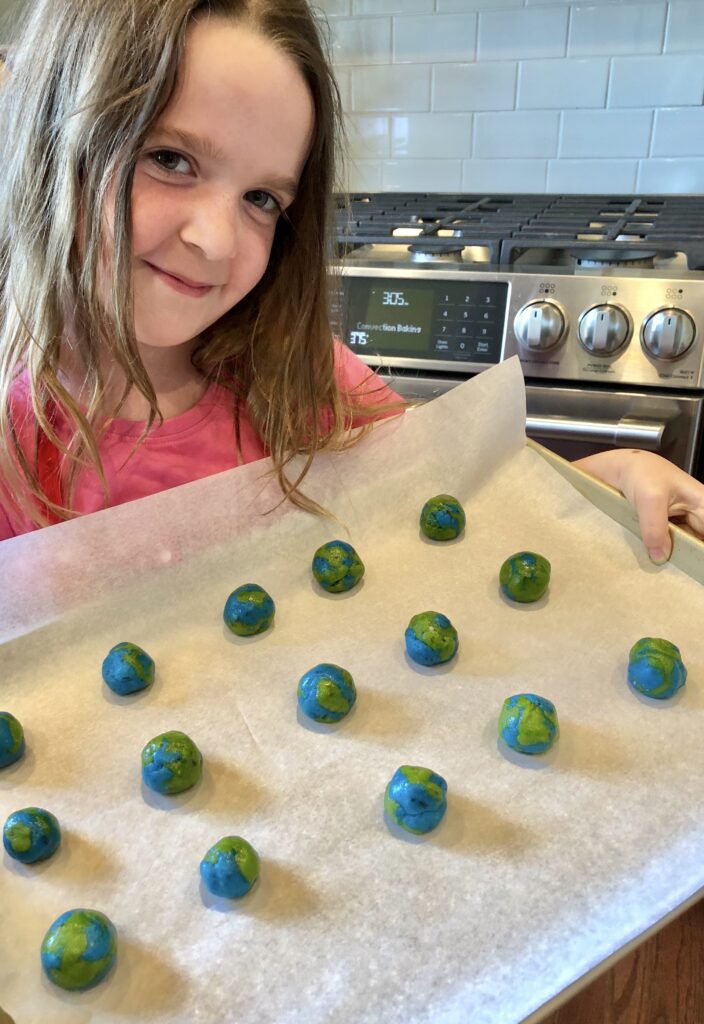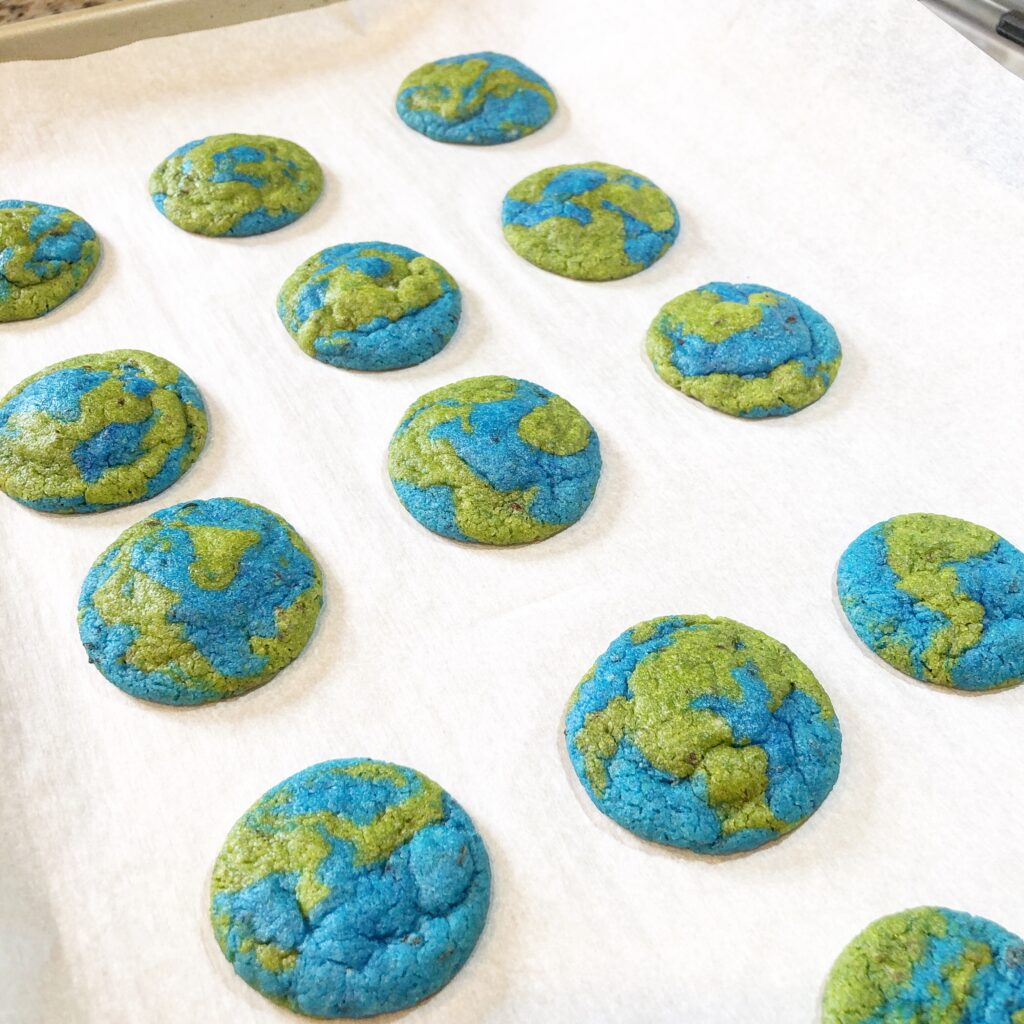 I even kept the prep work to a minimum by using a store-bought mix.
Did you know? Betty Crocker Sugar Cookie mix is vegan! All you have to do to keep the cookies dairy-free is use vegan butter and swap out the chicken egg for a "flax egg".
To make the flax egg: Add 1 tablespoon flax seed and 2 1/2 tablespoons water to a small bowl. Whisk to combine, then refrigerate around 20-30 minutes, or until it reaches a gloopy egg-like texture.
Happy Earth Day!
Ingredients
Sugar cookie dough, prepared
Blue food coloring
Green food coloring
Instructions
Divide prepared cookie dough in half and place in separate mixing bowls.
To each bowl, add desired amount of food coloring. Use a kneading motion to work the color into the dough, adding more as needed, until desired color is achieved.
Bake according to dough package or recipe directions.
https://thiswifecooks.com/2019/04/vegan-earth-day-cookies/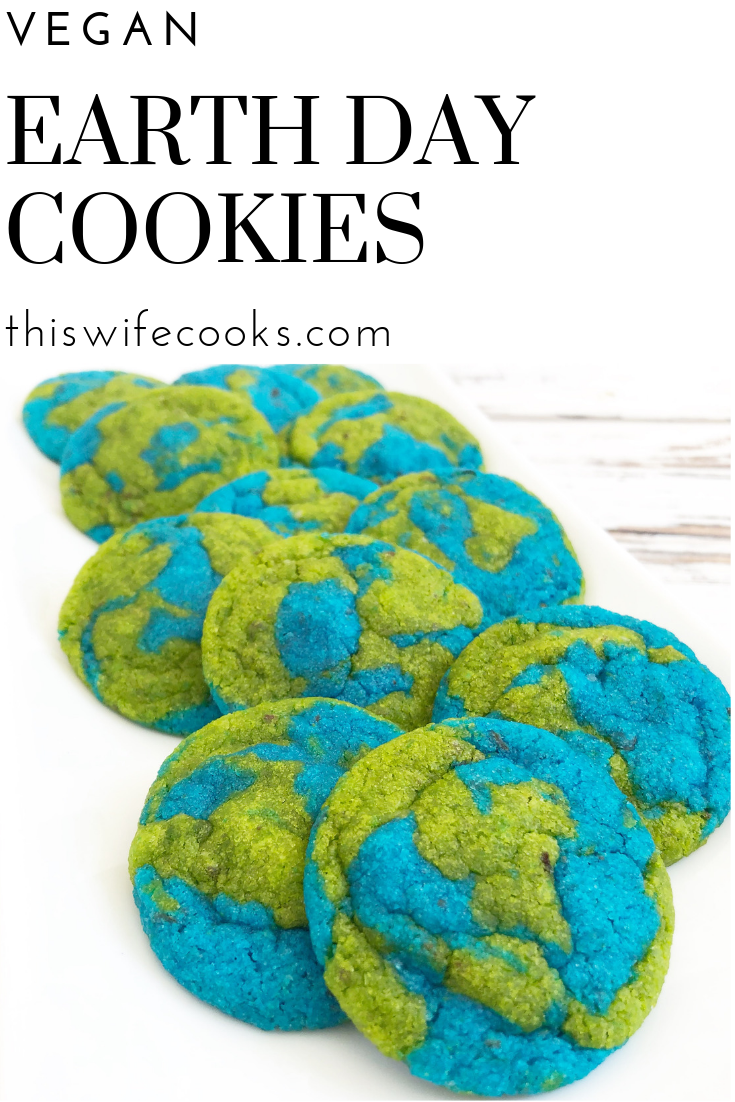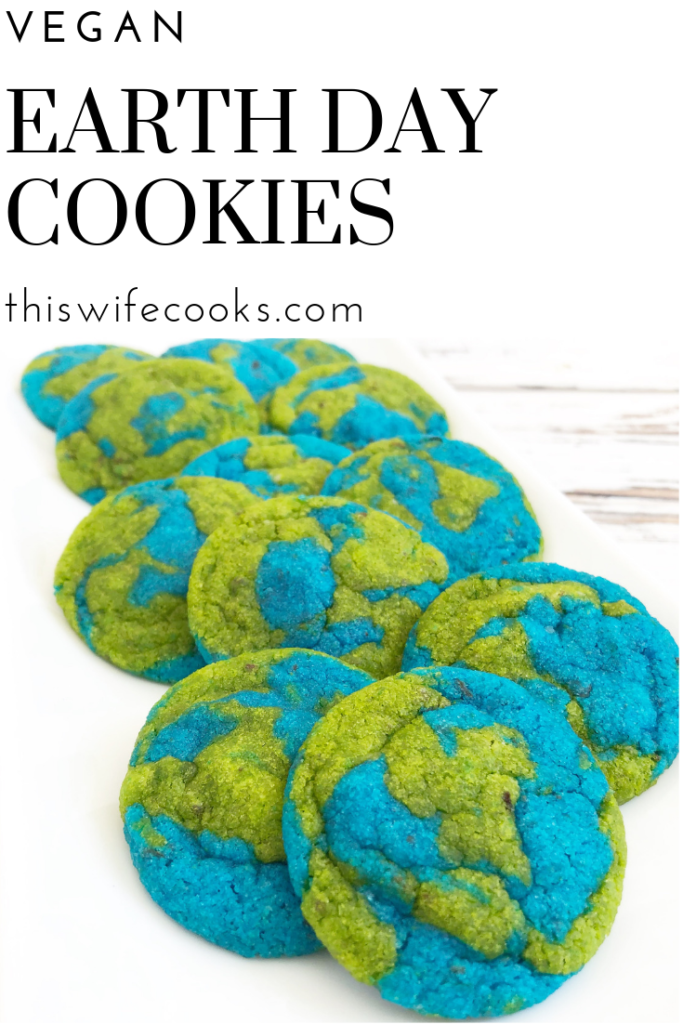 ---
---