Vegan BBQ Tempeh Caesar Salad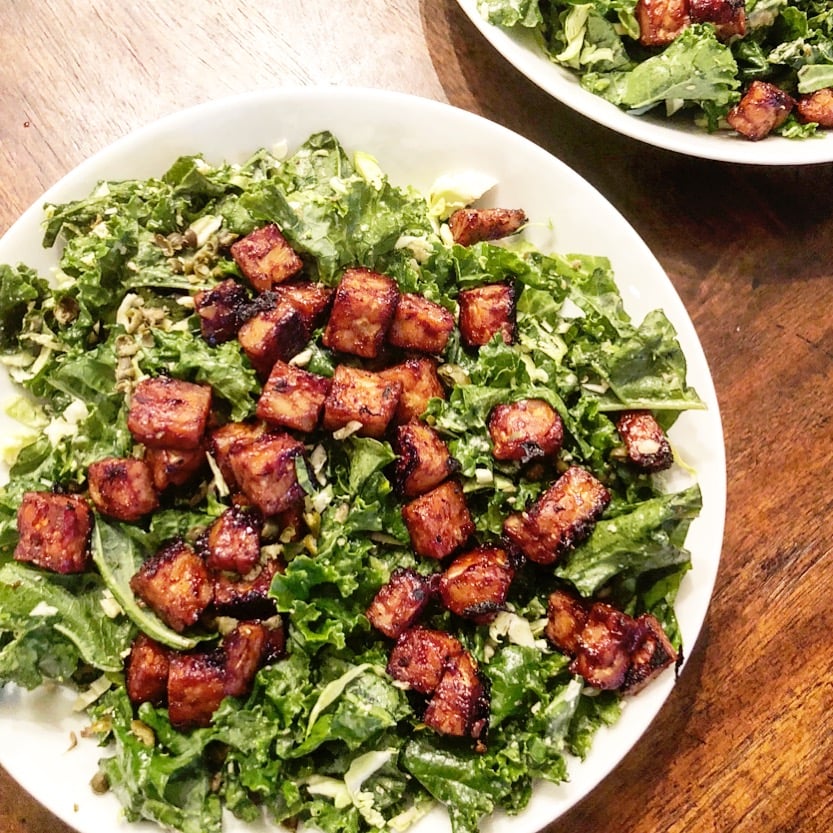 For Salad Night this is definitely a new favorite in our house!
A twist on the classic Caesar, this salad is not meant to sit on the side of some other dish. You'll want to make this one the main event.
A few notes about the ingredients:
Use what you have on hand!
The kale can be easily swapped out for romaine or whatever lettuce or other salad greens you've got sitting around.
Likewise with the tempeh. Extra firm tofu works beautifully here with the same baking method.
You could even save a few minutes on the dressing prep by using a good quality vegan Caesar from a bottle. Homemade is best but I would by lying if I said I've never used that shortcut. 😉
Toast up some garlic bread on the side and dinner is done!
Here's another tasty recipe to add to your Salad Night rotation: 
Cold Soba Noodle Salad with Asparagus and Cucumbers – Light, refreshing and on the table in thirty minutes or less!
Vegan BBQ Tempeh Caesar Salad
A smoky BBQ twist on the classic Caesar salad!
Ingredients
1 8-ounce package tempeh
1/4 cup BBQ sauce
2 tablespoons lemon juice
1/4 cup cashews
2 tablespoons creamy Dijon mustard
1 tablespoon white miso paste
3 cloves garlic
1/2 teaspoon sea salt
1/4 teaspoon ground black pepper
4 cups curly kale, destemmed and rough chopped
1 teaspoon olive oil
1 cup Brussels sprouts, trimmed with leaves separated and rough chopped
1 tablespoon capers, rough chopped
Instructions
Preheat oven to 425°
Slice tempeh into thin strips and then again into chunks.
To a medium size bowl, add tempeh. Toss with BBQ sauce to coat.
Onto a baking sheet, spread tempeh in an even layer.
Bake until browned and slightly crispy for 20-25 minutes, turning halfway through.
To a high speed blender, add 1/4 cup water, lemon juice, cashews, Dijon mustard, white miso paste, garlic, sea salt, and black pepper. Blend until smooth and adjust seasoning to taste.
To a large bowl, add kale then drizzle with olive oil. Massage the kale leaves until evenly coated.
Add Brussels sprouts and capers.
Toss with desired amount of dressing.
Divide salad evenly between large dinner bowls and top with BBQ tempeh.
Enjoy!
https://thiswifecooks.com/2018/11/vegan-caesar-salad-with-bbq-tempeh/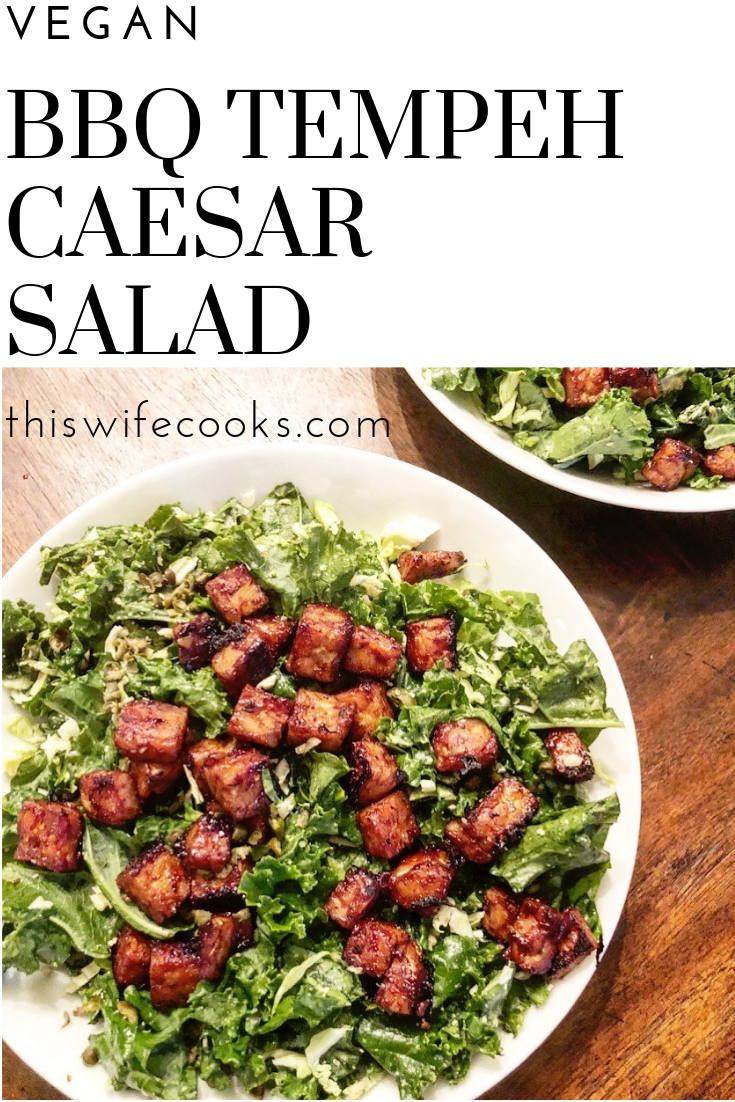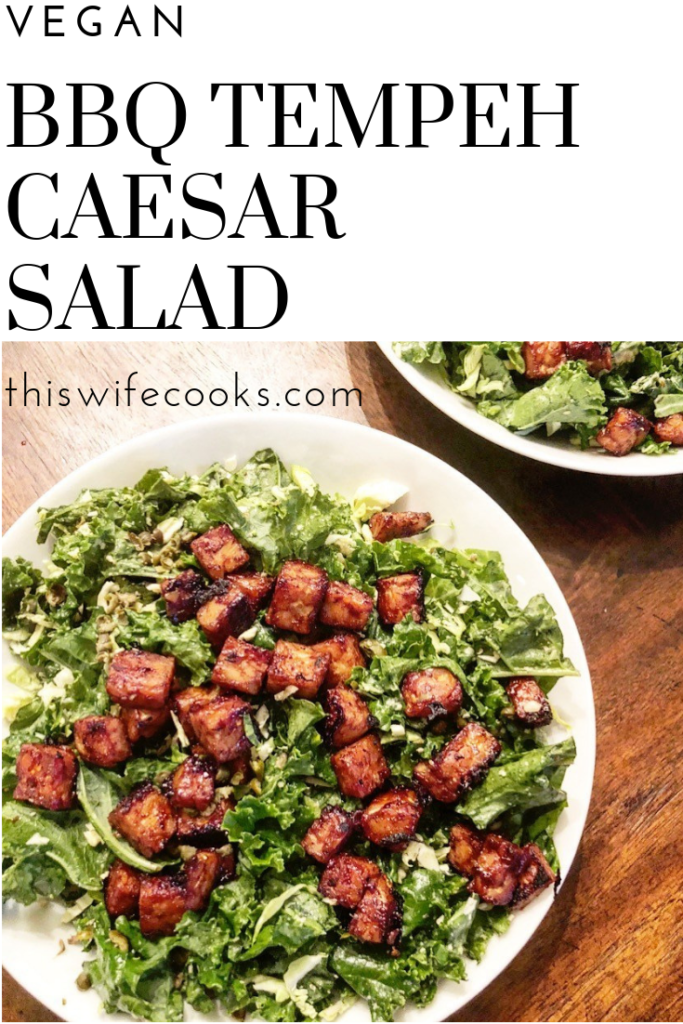 ---
---