Vegan 7-Layer Party Dip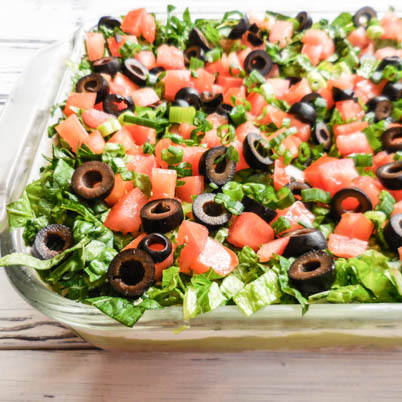 So, football season is upon us, apparently, which really only means one thing to me – game day food – and we all know you can't go wrong with the classics, right?
Here, the ever popular layer dip gets upgraded to vegan status with seven tasty layers of savory taco-spiced refried beans, an easy homemade guacamole, vegan sour cream, crisp lettuce, fresh tomatoes, black olives, and green onions.
Set it all out with a big bowl of tortilla chips and dig in… Now it's a party!
More tasty crowd pleasing recipes:
Vegan Stuffed Mushroom Dip – Loaded with mushrooms, garlic, cream cheese and hot Italian sausage, then topped with buttery Panko breadcrumbs, this is a big family favorite around here!
Tomato & Black Olive Bruschetta – Simple, elegant, and so versatile! Perfect for everything from a casual picnic lunch for two or when entertaining guests at home.
Caramelized Onion Dip – This recipe will have you ditching the pre-made onion dip for good!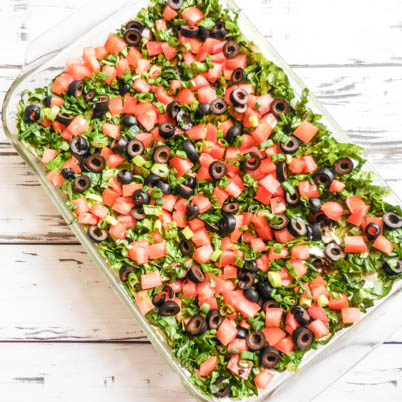 The classic party dip, vegan style!
Ingredients
2 - 15-ounce cans vegan refried pinto beans
2 tablespoons chili powder
1 tablespoon ground cumin
2 teaspoons sea salt
2 teaspoons ground black pepper
1 teaspoon paprika
½ teaspoon garlic powder
½ teaspoon onion powder
½ teaspoon dried oregano
6 large avocados
¼ cup cilantro, chopped
1 tablespoon lime juice
1 teaspoons sea salt
3 cups vegan sour cream
2 cups shredded lettuce
2 cups tomatoes, diced
2 cups black olives, sliced
½ cup green onions, sliced
Instructions
For the beans: To a medium size mixing bowl, add refried beans, chili powder, cumin, sea salt, ground black pepper, paprika, garlic powder, onion powder, and dried oregano.
For the guacamole: To a medium mixing bowl, add avocados and mash with a fork to desired consistency. Stir in cilantro, lime juice, and sea salt.
Into a 9" x 13" serving dish, layer refried beans, guacamole, sour cream, lettuce, tomatoes, black olives, and green onions.
Cover and refrigerate 1 hour. Serve chilled or room temperature.
https://thiswifecooks.com/2018/08/vegan-7-layer-dip/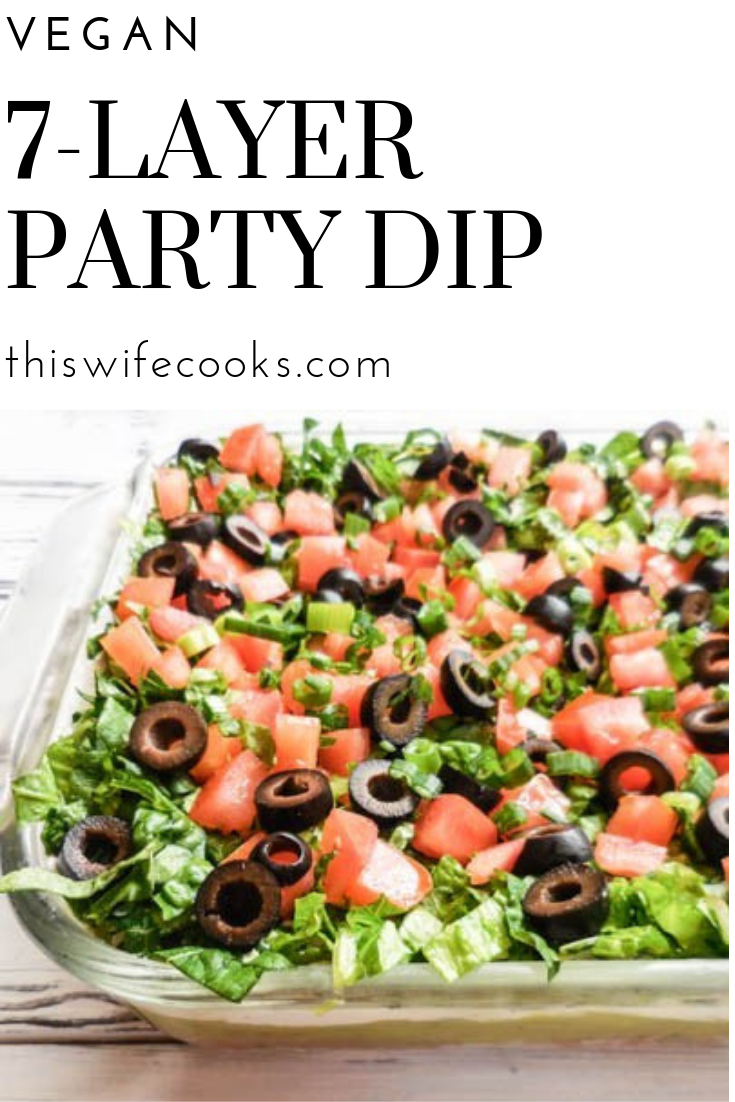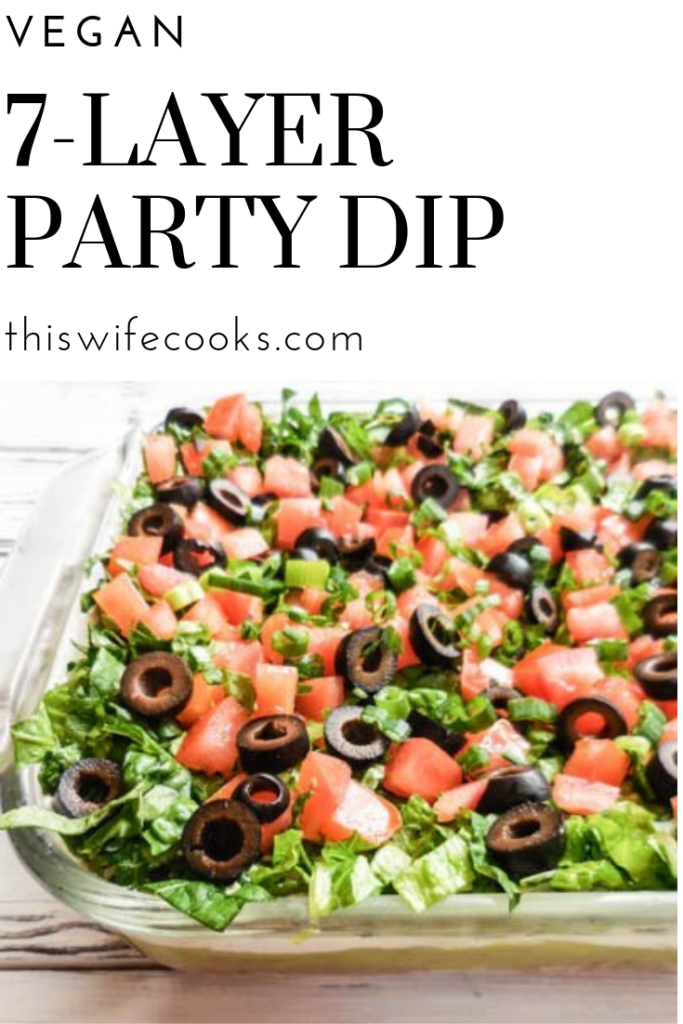 ---
---