Pasta Ratatouille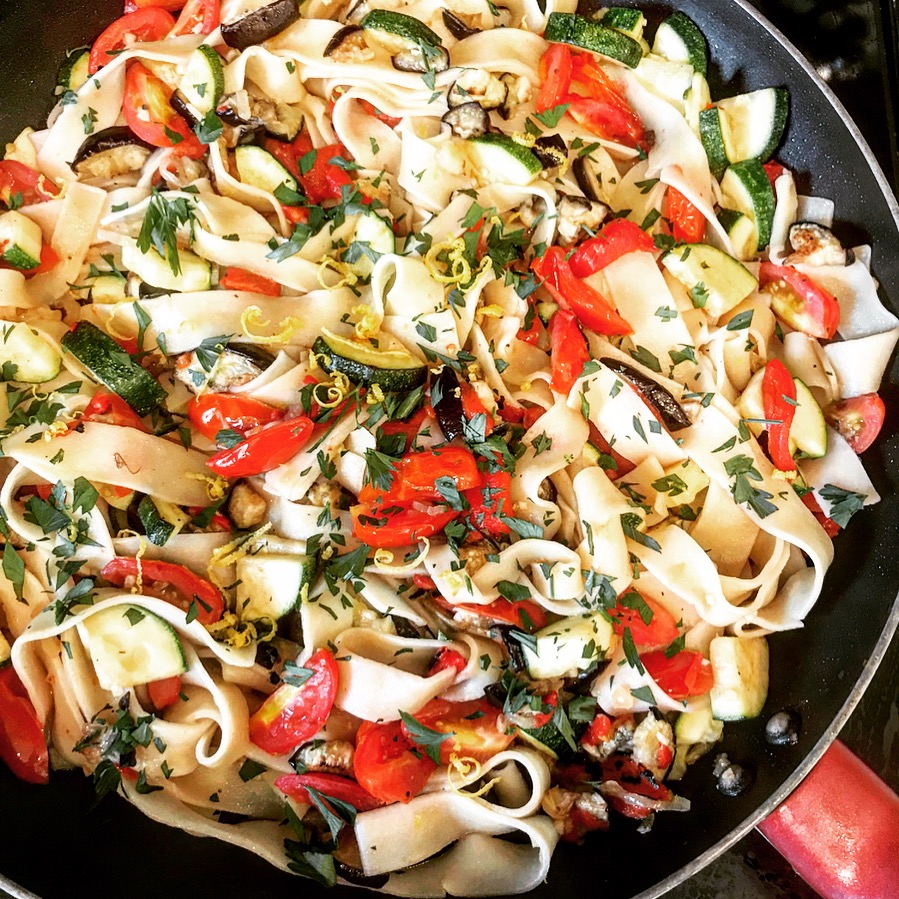 We've hit on a new family favorite with this one!
Even the pickiest of eaters at the table were practically licking their bowls clean and for good reason…
This easy to make one pot dish is absolutely bursting with robust flavors of the season – zucchini, tomatoes, garlic, eggplant, lemon, red peppers… it's all in there… and tossing everything together with fresh pappardelle pasta puts this company-worthy meal over the top.
Served with toasted garlic bread and a side of chatter about about one of our favorite family movies – Ratatouille. I mean, how could we not, right? It's so good!
Easy to make, one pot dish bursting with robust flavors of the season - zucchini, tomatoes, garlic, eggplant, lemon, red peppers... it's all in there... tossed with fresh pappardelle pasta for a company-worthy meal at home.
Ingredients
1 medium eggplant
1/2 teaspoon sea salt
1 1/2 teaspoons olive oil, divided
salt and pepper, to taste
8 ounces fresh pappardelle pasta1/4 cup shallot, thin sliced
1 medium zucchini, halved and sliced into half moons
2 cloves garlic, minced
3/4 cup grape tomatoes, quartered
1/2 cup roasted red peppers,
2 tablespoons Italian flat-leaf parsley, chopped
1 teaspoon fresh lemon zest
Instructions
Preheat oven to 425 degrees.
Trim and quarter the eggplant lengthwise then cut into 1/2" wedges. Place on paper towel and sprinkle with salt. Allow to sit 10 minutes. Onto a baking sheet, spread zucchini slices in an even layer. Drizzle with 1/2 teaspoon olive oil and add salt and pepper, to taste. Roast 20 minutes, turning halfway through cooking time.
While eggplant is roasting, prepare pasta according to package directions, reserving 1/2 cup cooking water. After drained, drizzle lightly with olive oil to prevent sticking.
To a large skillet over medium high heat, add 1 tablespoon olive oil. When oil is hot, add shallot; cook 3-5 minutes, until softened and fragrant. Add zucchini; continue cooking an additional 2-3 minutes. Add garlic for 1 minute more.
Reduce heat to low and add grape tomatoes, roasted eggplant, roasted red peppers, and reserved 1/2 cup pasta cooking water. Cook about 5 minutes, until heated through.
Stir in prepared pasta and adjust seasoning, to taste. Top with parsley and lemon zest.
Serve warm. Enjoy!
https://thiswifecooks.com/2018/06/pasta-ratatouille/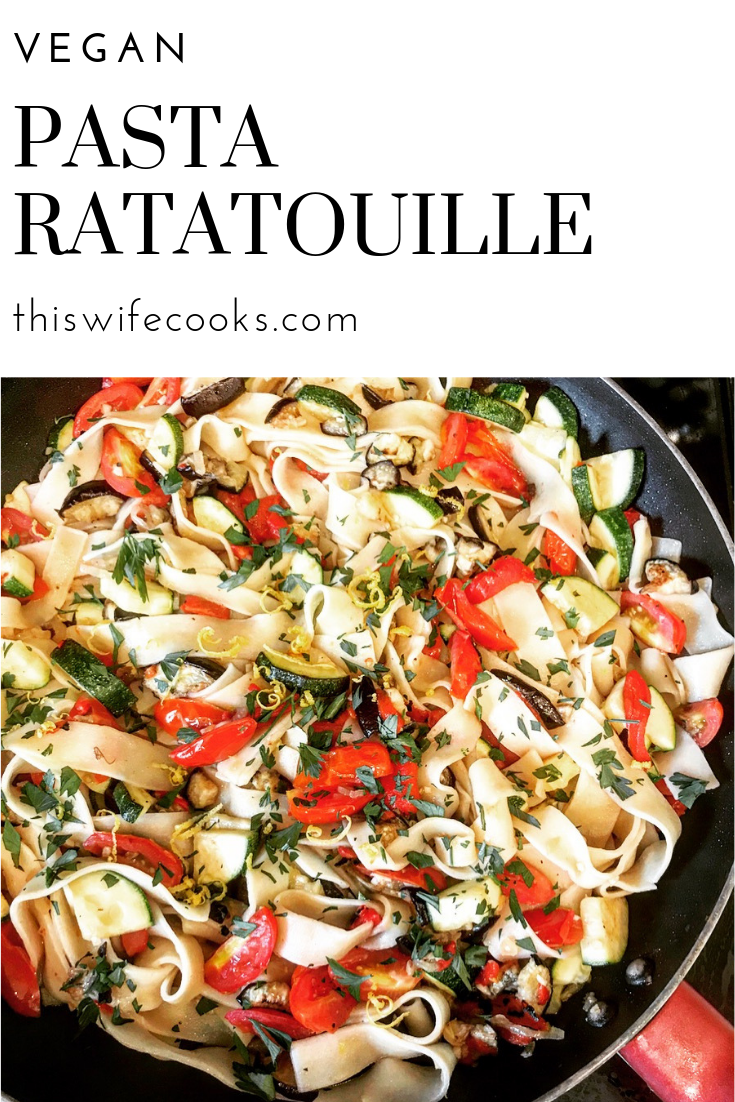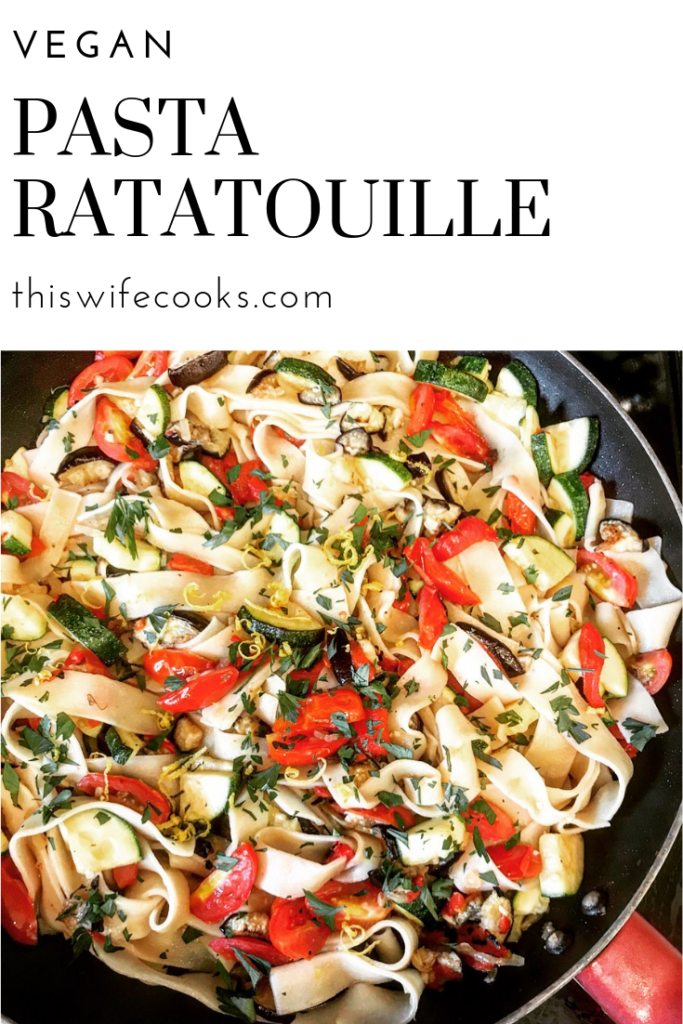 Adapted from Purple Carrot.
---
---