Easy Vegan Chocolate Cake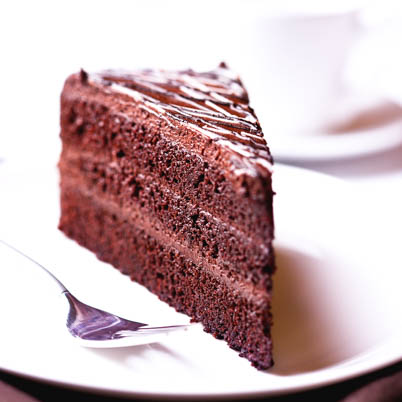 We baked a cake yesterday which is kind of a big deal around here for two reasons:
1) I just don't do a whole lot of baking in general and 2) when I do bake, it's almost always some sort of special occasion.
But who says it has to be someone's birthday or a holiday to make a cake? Not my 6-year old, that's for sure. She's slightly obsessed with the cooking show Kids Baking Championship and after finishing another recorded episode she came to me all inspired, "Mama, can we make a cake today?"
I couldn't think of a reason why not so…
When I said yes to making an impromptu, from-scratch chocolate cake, this girl couldn't get her apron and chef's hat on fast enough!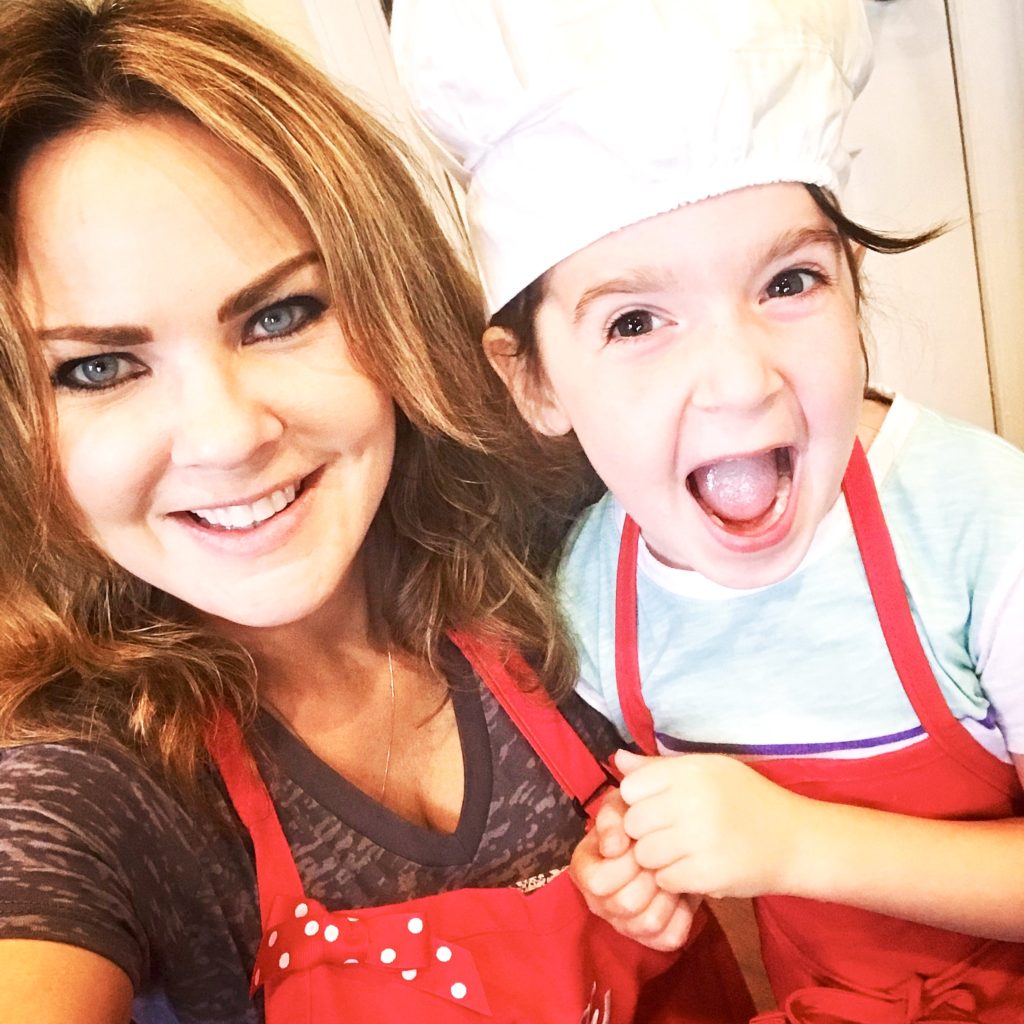 This quick and easy recipe will yield one 8″x8″ cake but if you're feeling fancy, just double or triple the amounts then pour batter evenly into however many pans for the number of layers you're going for.
This cake is delicious on it's own or with just a light dusting of powdered sugar but to make it truly decadent, this is the frosting –> Vegan Chocolate Buttercream Frosting.
For the frosting, cream together 1 3/4 cups powdered sugar, 1/3 cup softened vegan butter, 1/2 cup cocoa, 1/4 cup unsweetened almond milk, and 1/2 teaspoon vanilla bean paste. This will frost a single layer cake so adjust accordingly if you're baking multiple layers.
Easy Vegan Chocolate Cake
Easy, chocolatey, dairy free deliciousness!
Ingredients
1 1/2 cups all-purpose flour
1 cup granulated sugar
1/4 cup unsweetened cocoa powder
1 teaspoon baking soda
1/2 teaspoon sea salt
1 cup water
1/3 cup vegetable oil
1 teaspoon vinegar
Instructions
Preheat oven to 350°.
To a large mixing bowl, add flour, sugar, cocoa, baking soda, and salt.
Stir dry ingredients together then add water, vegetable oil, and vinegar.
Mix just until blended.
Pour into a prepared 8"x8" baking pan. Bake 30 minutes or until a toothpick inserted in center comes out clean.
https://thiswifecooks.com/2018/05/easy-vegan-chocolate-cake/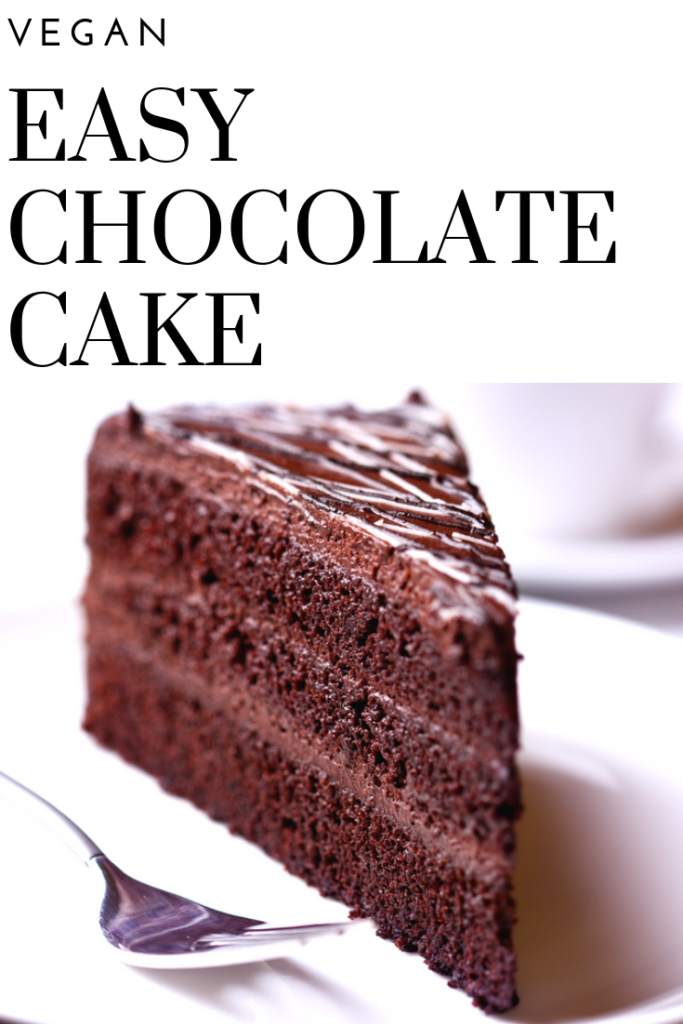 SaveSave
SaveSave
---
---