Vegan Blueberry Muffins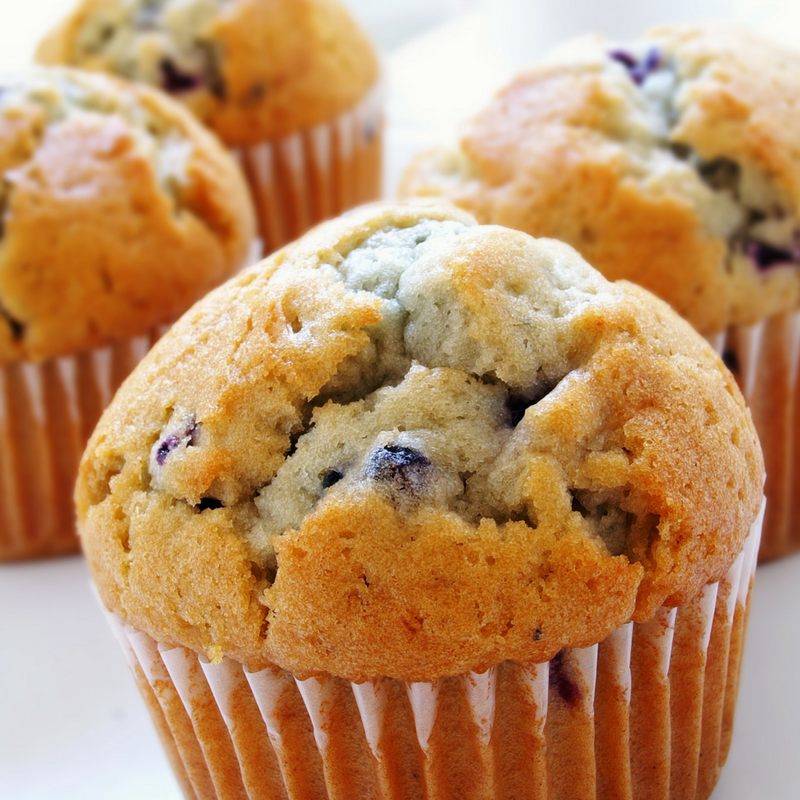 Know what I haven't made in forever?
Muffins. Of any kind.
Everyone loves them but I think I tend to forget how quick and easy they are to make.
Today though, I decided to combine our homeschool math lesson of fraction reading with a baking project. All involved agreed this was a genius idea.
So, with our assignment in mind, we set out to create a quick, easy, and tasty morning snack.
We started with a basic non-dairy batter then added frozen fruit just before baking. Blueberries seemed like a good choice and we happened to have some in the freezer but, really, I think other fruits would work equally as well.
I'm giving us an A+ for today!
Here's another blueberry recipe you might like:
Blueberry and Zucchini Muffins with Streusel Topping
Ingredients
1 cup almond milk
1 teaspoon apple cider vinegar
1/4 cup + 2 tablespoons vegetable oil
1 teaspoon vanilla bean paste
1/2 cup + 2 tablespoons granulated sugar
2 cups all-purpose flour
2 1/2 teaspoons baking powder
1/4 teaspoon baking soda
1/2 teaspoon sea salt
2 cups blueberries
Instructions
Preheat oven to 375 degrees.
To the almond milk, add apple cider vinegar. Set aside.
Into a large mixing bowl, add vegetable oil and vanilla bean paste. Mix well.
Into a medium mixing bowl, add granulated sugar, all-purpose flour, baking powder, baking soda, and sea salt. Mix well.
Gradually add sugar/flour mixture to oil/vanilla mixture. Stir well until combined.
Pour in almond milk and stir until incorporated. Gently fold in blueberries.
Into a prepared 12-muffin pan, spoon batter to fill each cup 3/4 full. Bake 25 minutes.
Allow to cool slightly before serving warm or room temperature.
https://thiswifecooks.com/2018/02/blueberry-muffins-2/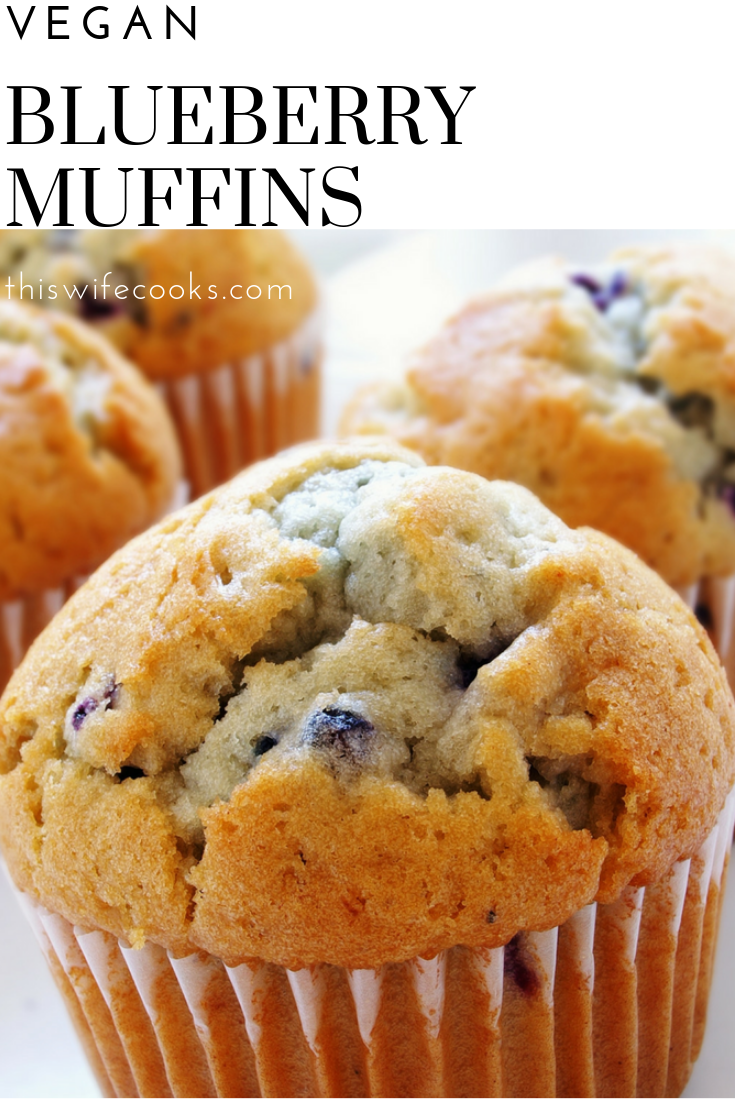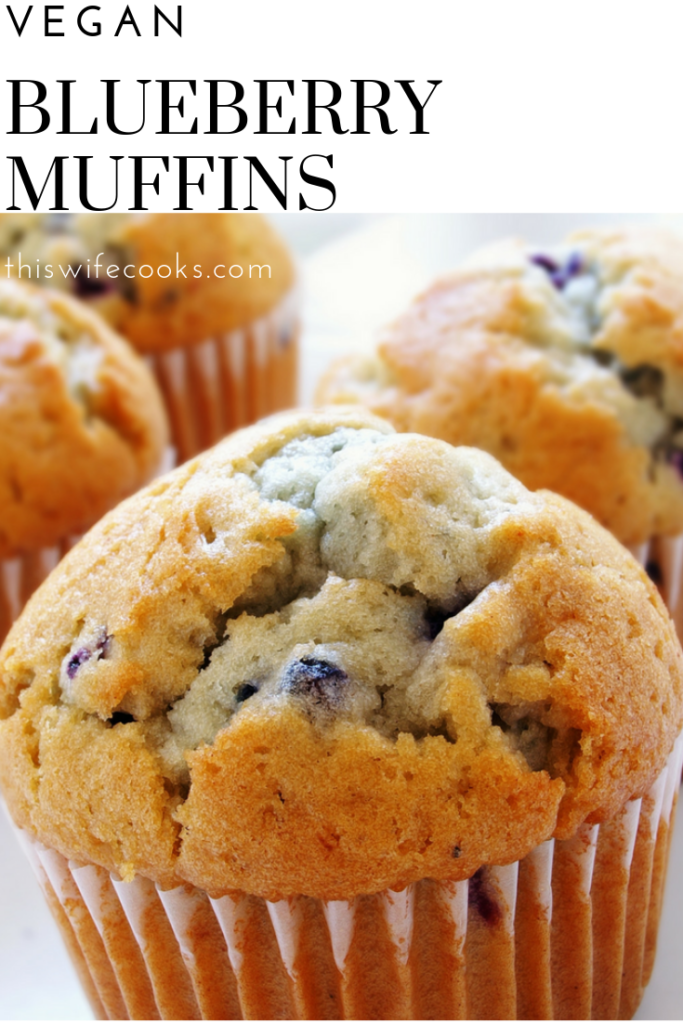 SaveSave
SaveSave
SaveSave
---
---