Easy Cauliflower Steaks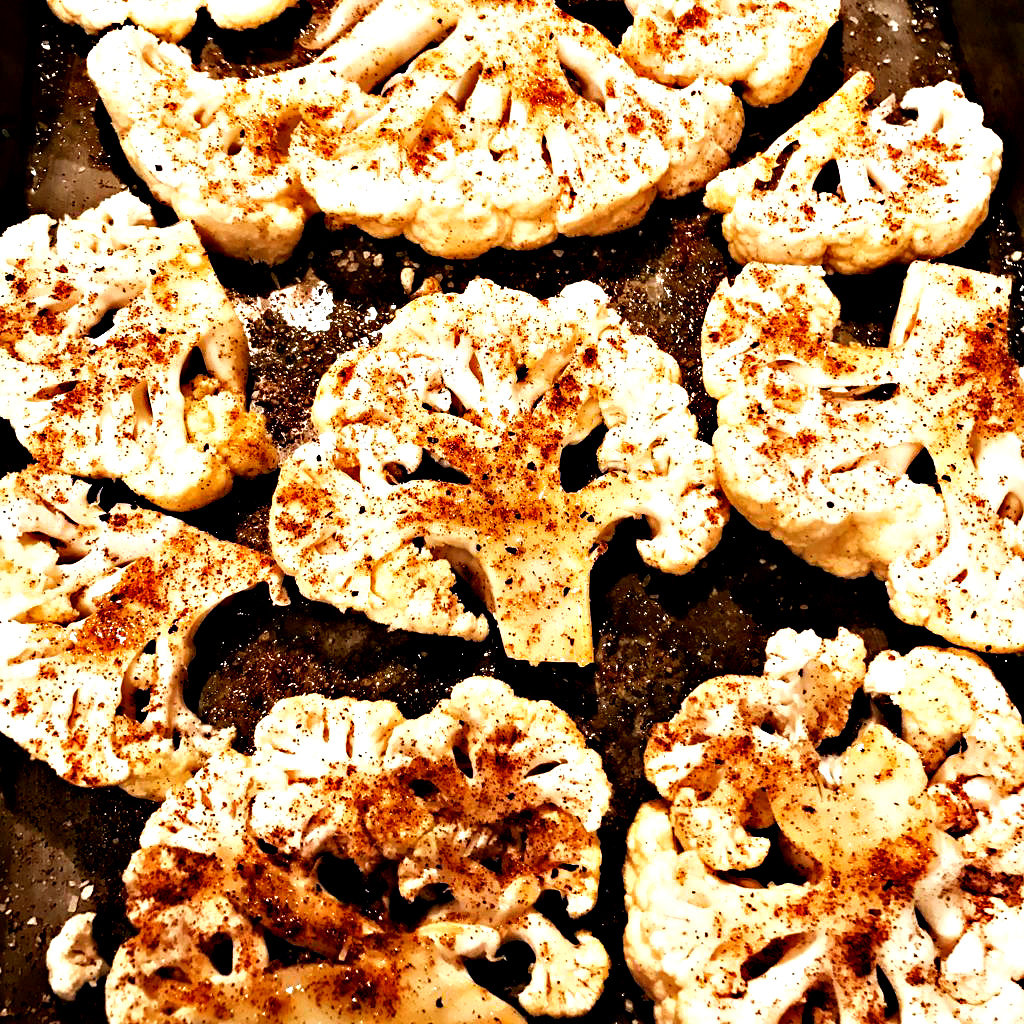 I love cauliflower steaks. They require very few ingredients, are easy to prep, and ready in under 30 minutes. I mean really, what's not to love?
On selecting the cauliflower:
Personal experience has taught me that, when it comes to slicing a cauliflower for steaks, aside from making sure your knife is super sharp, the other thing to note is, it's definitely better to go with a smaller head of cauliflower the a larger one. I truly know how tempting it is to grab a giant one (aren't they beautiful?!), especially when the price is per head rather than the pound but, trust me on this one, you want the smaller size. The larger ones tend to fall apart and you don't get that nice fan shape that looks so pretty on the plate.
What to serve with the steaks:
We like them with mashed potatoes, green beans, carrots.. Anything that goes well with meat-based steaks will work equally well with cauliflower steaks. 😉
Enjoy!
An easy dinner ready in 30 minutes or less!
Ingredients
1 teaspoon garlic powder
1 teaspoon coriander
1 teaspoon paprika
1 teaspoon sea salt
1/2 teaspoon black pepper
1 tablespoon olive oil
Instructions
Preheat oven to 425°
To a small bowl, add garlic powder, coriander, paprika, sea salt, and black pepper. Stir to combine.
Cut cauliflower from top to bottom into 1" thick slices.
On both sides of each steak, drizzle with olive oil and sprinkle with seasoning mixture.
Bake 15-20 minutes, or until fork tender, turning halfway through the cooking time.
https://thiswifecooks.com/2017/08/easy-cauliflower-steaks/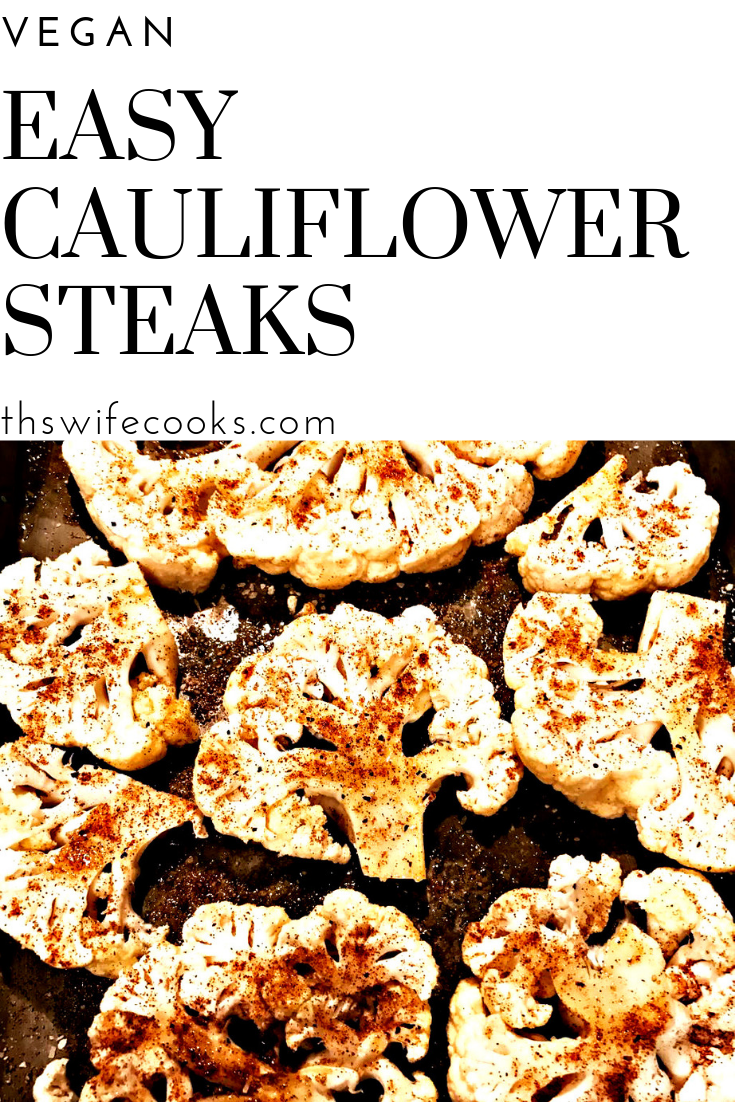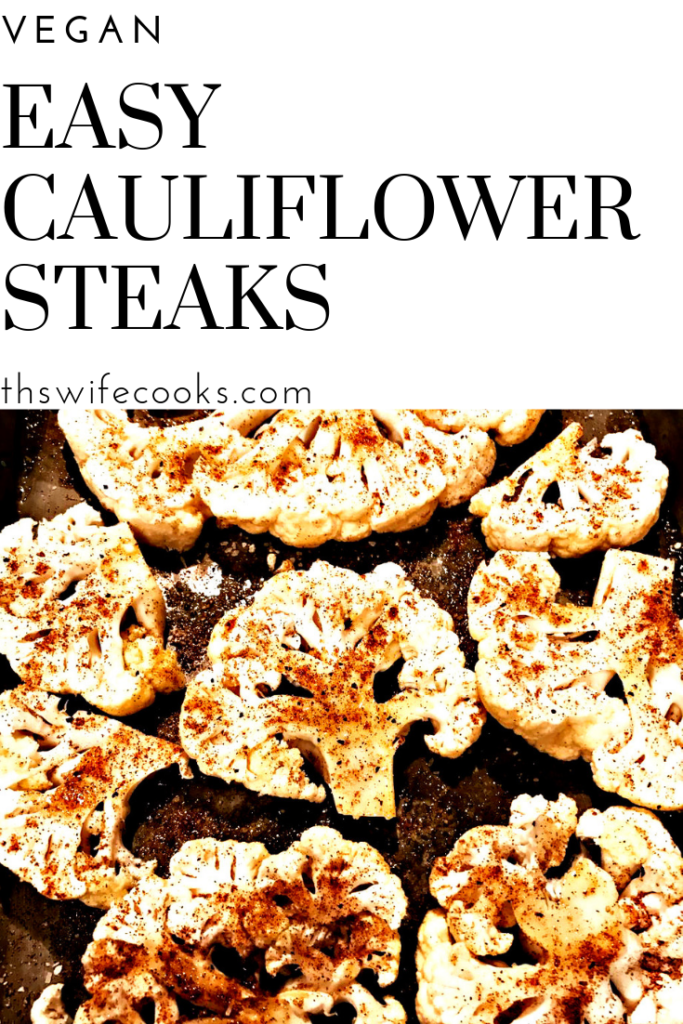 SaveSave
SaveSave
SaveSave
---
---