Vegan Curried Pumpkin Soup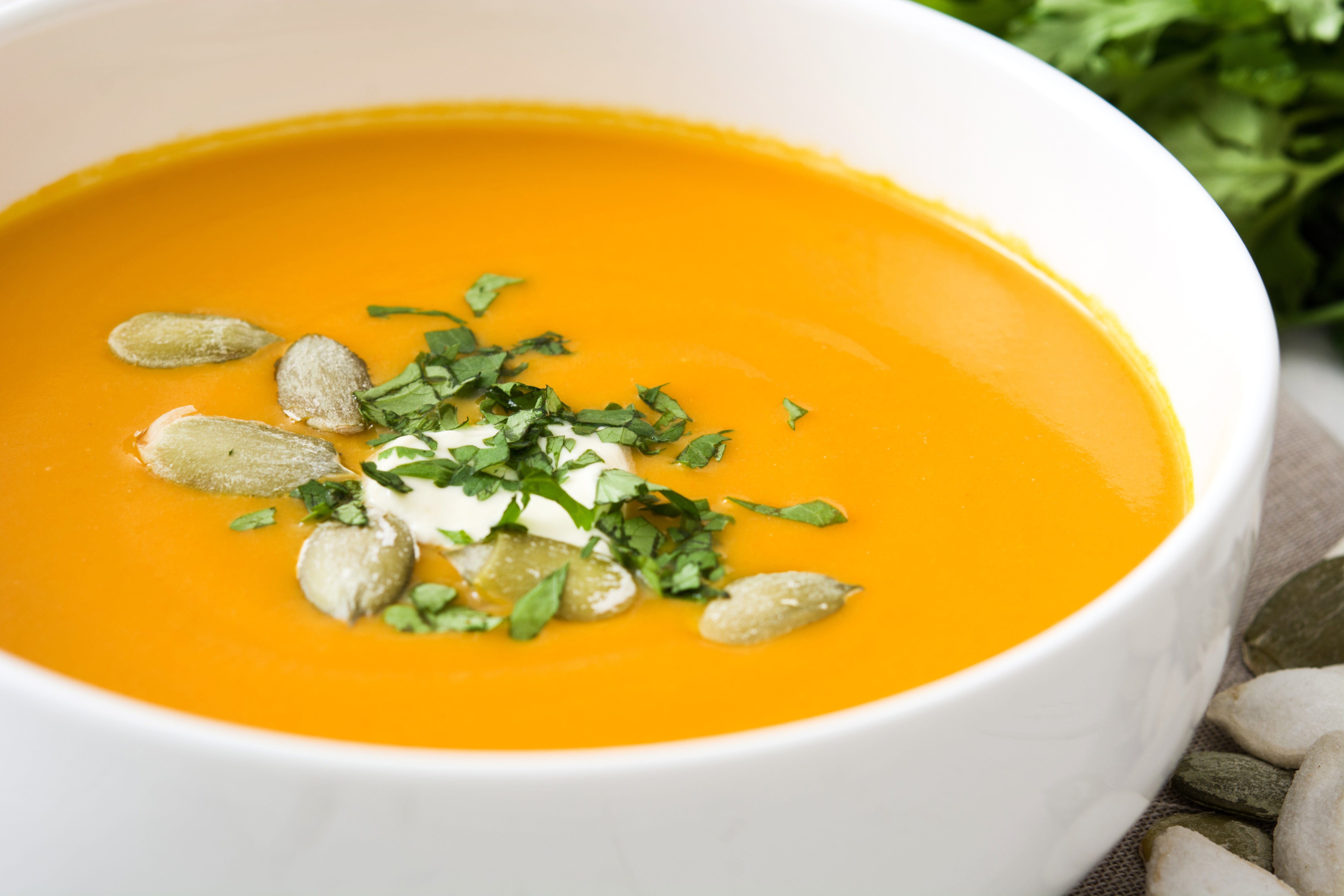 If you're like me and ready to take a break from all the super-sweet treats that are everywhere right now, but still want to get your seasonal pumpkin fix, I have just the thing for you.
This warm and savory soup is full of the flavors and aromas of fall.
Perfect with a salad for an easy lunch, this soup would also fit right in as a first course to Thanksgiving dinner.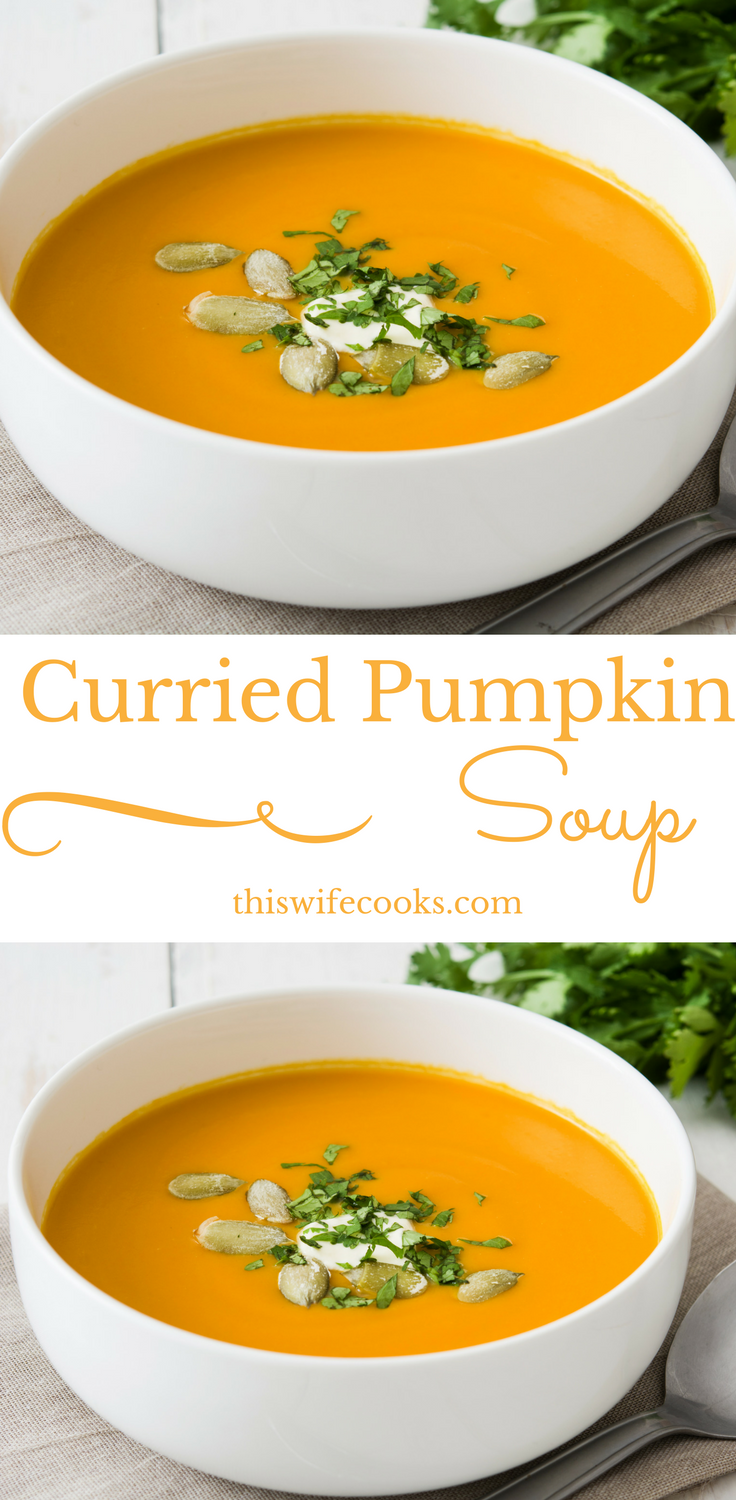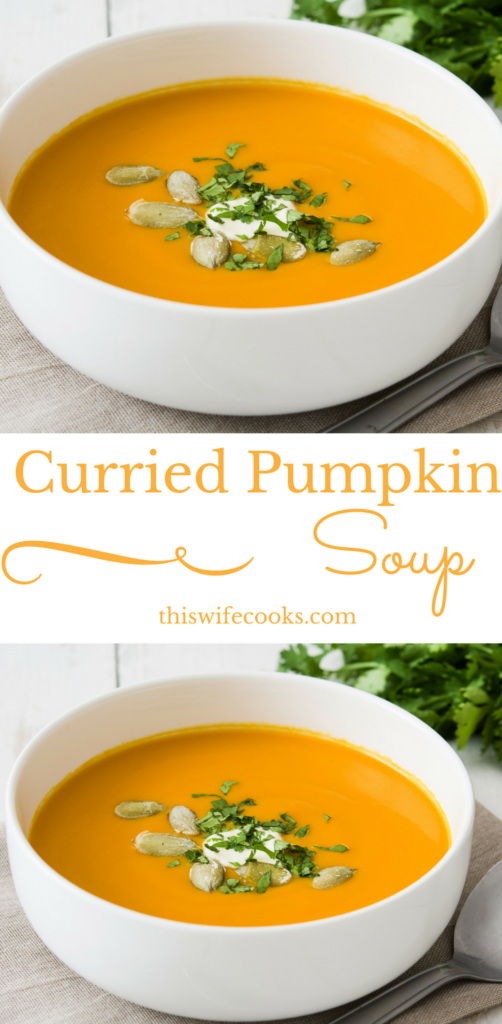 Vegan Curried Pumpkin Soup
Ingredients
1/4 cup vegan butter
1/4 cup yellow onion, finely diced
1/4 cup leek, white part only, chopped
4 cups vegan chicken broth
1 - 29oz. can pumpkin
1 tsp. curry powder
1 tsp. salt
1/4 tsp. ground white pepper
1/4 tsp. ground ginger
1 bay leaf
1 cup coconut creamer
Instructions
In a large pot over medium heat, melt the butter then add onion and leek. Cook, stirring frequently, until vegetables are softened and fragrant, 3-5 minutes.
Add all remaining ingredients, except for the coconut creamer. Stir to combine and bring mixture briefly to a gentle boil then reduce the heat to low.
Allow soup to simmer 15-20 minutes, stirring occasionally. Remove from heat and discard bay leaf.
Use an immersion blender to blend soup until smooth, or to desired consistency.
Gently stir in coconut creamer and serve warm.
https://thiswifecooks.com/2016/11/vegan-curried-pumpkin-soup/
---
---