Vegetable Stew
This hearty vegan stew definitely hits the spot on a cool autumn day!
And the recipe is very forgiving so throw in whatever seasonal vegetables you have on hand. I almost always overbuy on potatoes and celery and have found soups and stews to be an easy way to burn through those use-or-lose vegetables taking up space in the fridge.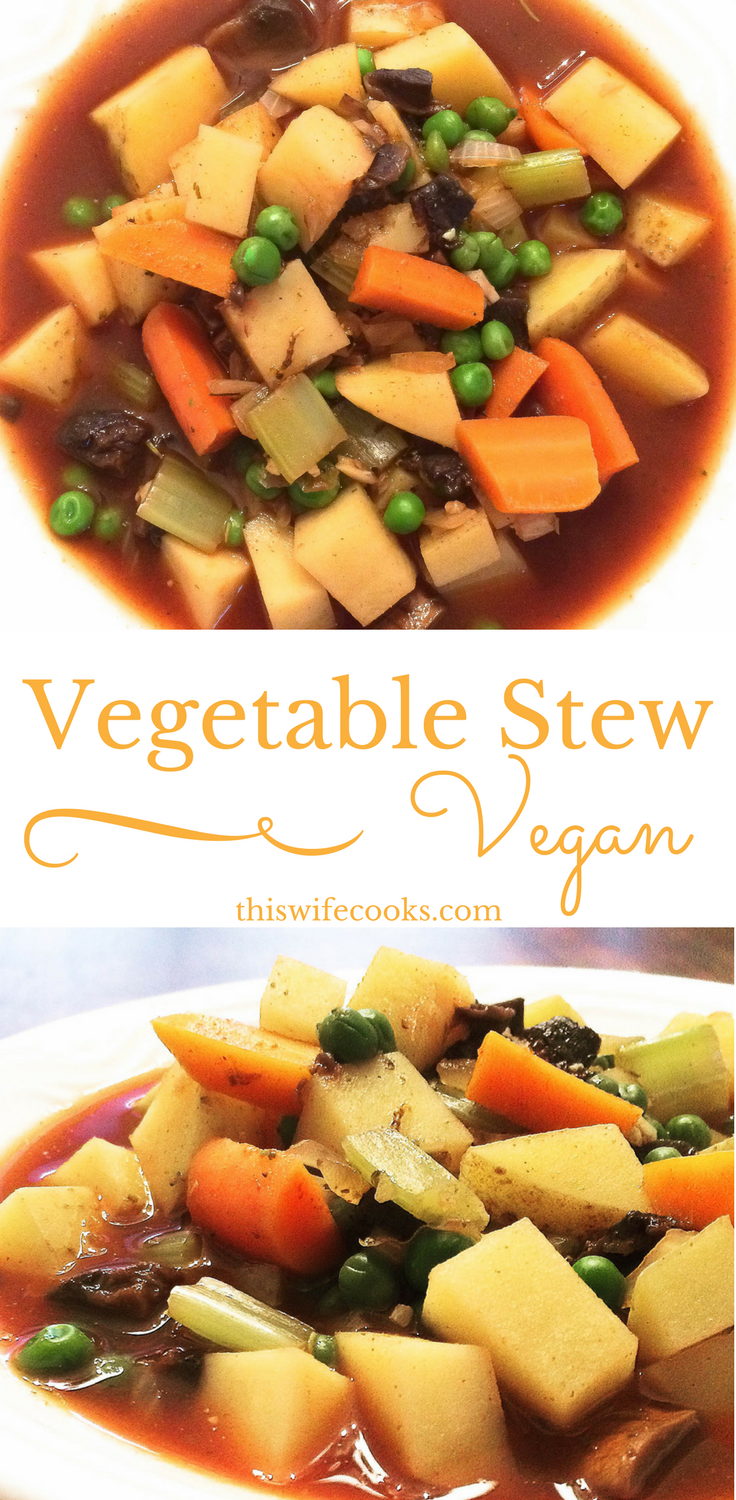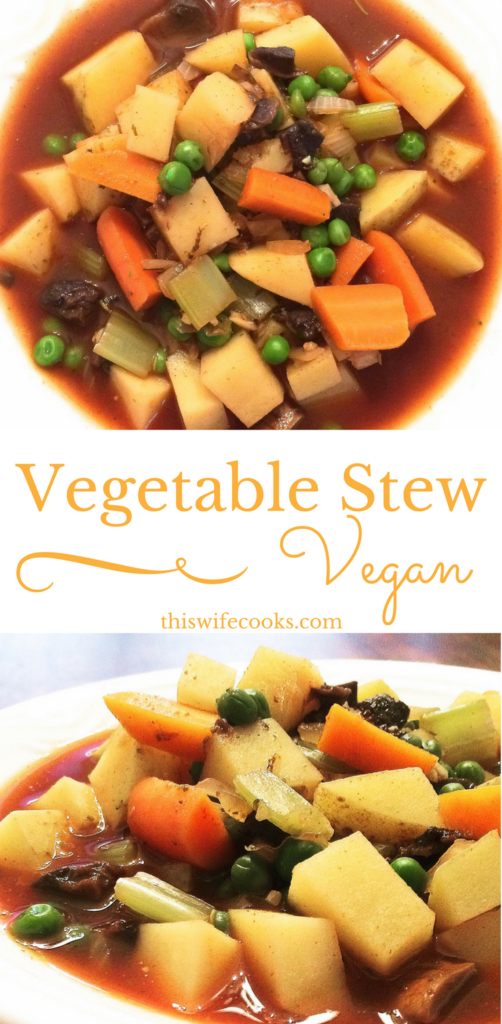 Ingredients
1I Tablespoon olive oil
/2 cup yellow onion, chopped
3/4 cup celery, large diced
3/4 cup carrots, sliced
8 oz. pkg. baby bella mushrooms, quartered
6 cloves garlic, minced
5 cups water
2 lbs. Yukon Gold potatoes, medium diced
1/4 cup tomato paste
1 Tablespoon Italian seasoning
1 Tablespoon paprika
1 teaspoon dried rosemary
2 cups green peas
salt and black pepper, to taste
Instructions
Heat olive oil in a large pot over medium high heat.
Add onion, celery, and carrots. Cook, stirring frequently, 5-6 minutes, or until vegetables are softened and fragrant.
Stir in mushrooms and cook for an additional 3-5 minutes. Add garlic and cook 1 minute more.
Add the water, potatoes, tomato paste, Italian seasoning, paprika, and rosemary.
Bring to a boil then reduce heat to low.
Cover pot and allow to simmer, stirring occasionally, 15-20 minutes, until potatoes and carrots are fork-tender.
Stir in peas and cook, covered, an additional 3-5 minutes.
Adjust seasoning to taste and serve warm.
https://thiswifecooks.com/2016/10/vegetable-stew/
---
---