Penne with Artichokes, Walnuts, and Olives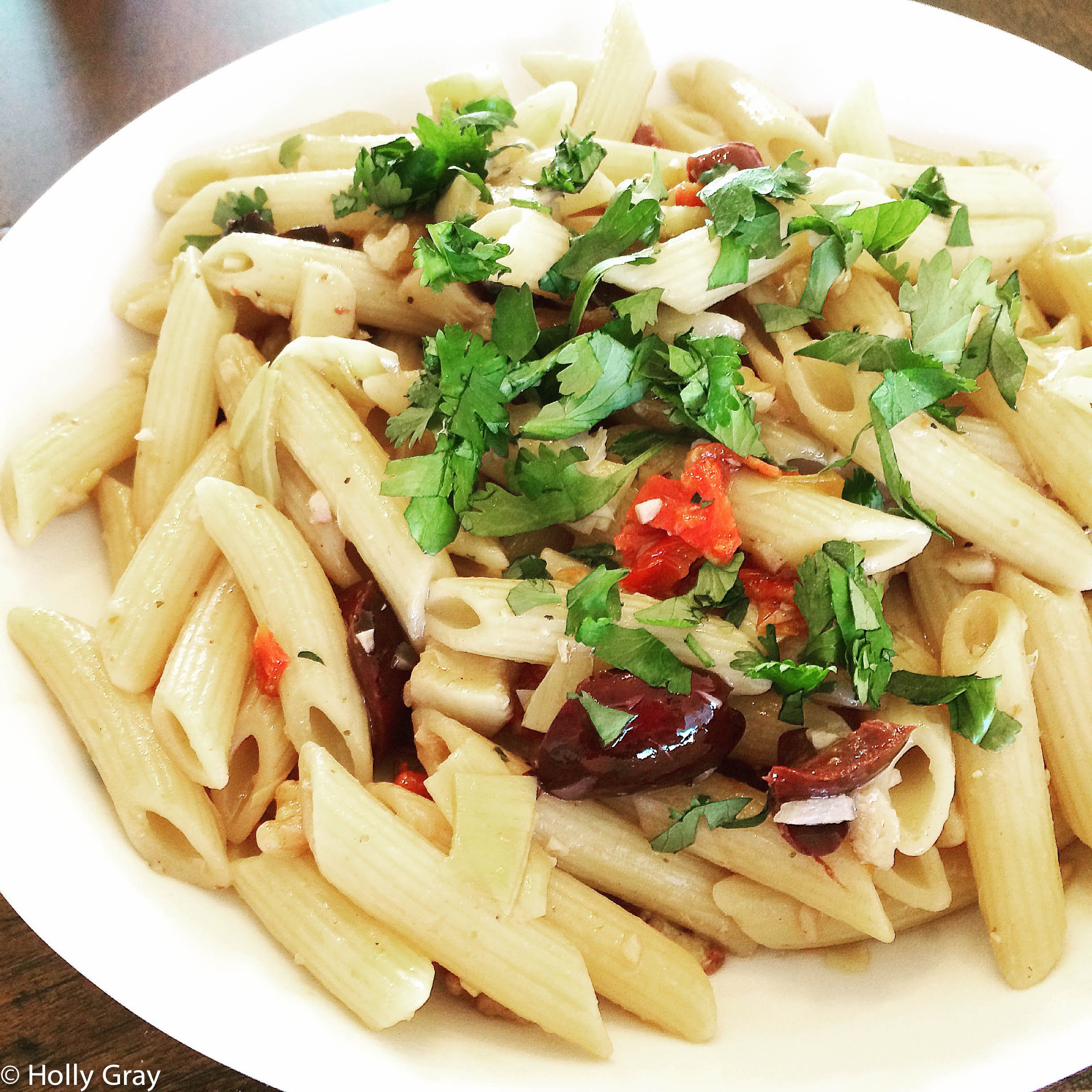 This is such a delicious dish. The greatness lies in the simplicity.
All the flavors – the artichokes, the walnuts, the sun-dried tomatoes, the kalamata olives – they're all just so good together.
I served this with a simple bowl of mixed olives from the olive bar at the market and that was all that was needed to round out this meal.
And the family inhaled in it record time so this one's a keeper, for sure.
Penne with Artichokes, Walnuts, and Olives
Ingredients
1lb. penne pasta
2T olive oil
5 cloves garlic, minced
1/2 cup walnuts, chopped
1 - 14oz. jar artichokes in oil, drained
1/2 cup kalamata olives, halved
1/3 cup oil-packed sun-dried tomatoes, drained and chopped
1/2 tsp. sea salt
1/4 tsp. black pepper
3/4 cup vegetable broth
2T fresh Italian parsley, minced
Instructions
Cook penne according to package directions. Drain and return to pot.
Heat olive oil in a large skillet, over medium heat. Add garlic, stirring frequently, for one minute.
Stir in the walnuts, artichokes, olives, sun-dried tomatoes, salt, and black pepper.
Add the broth and reduce heat to a simmer for 3-5 minutes.
Pour over the pasta and toss to coat.
Adjust seasoning and serve warm.
https://thiswifecooks.com/2016/07/penne-with-artichokes-walnuts-and-olives/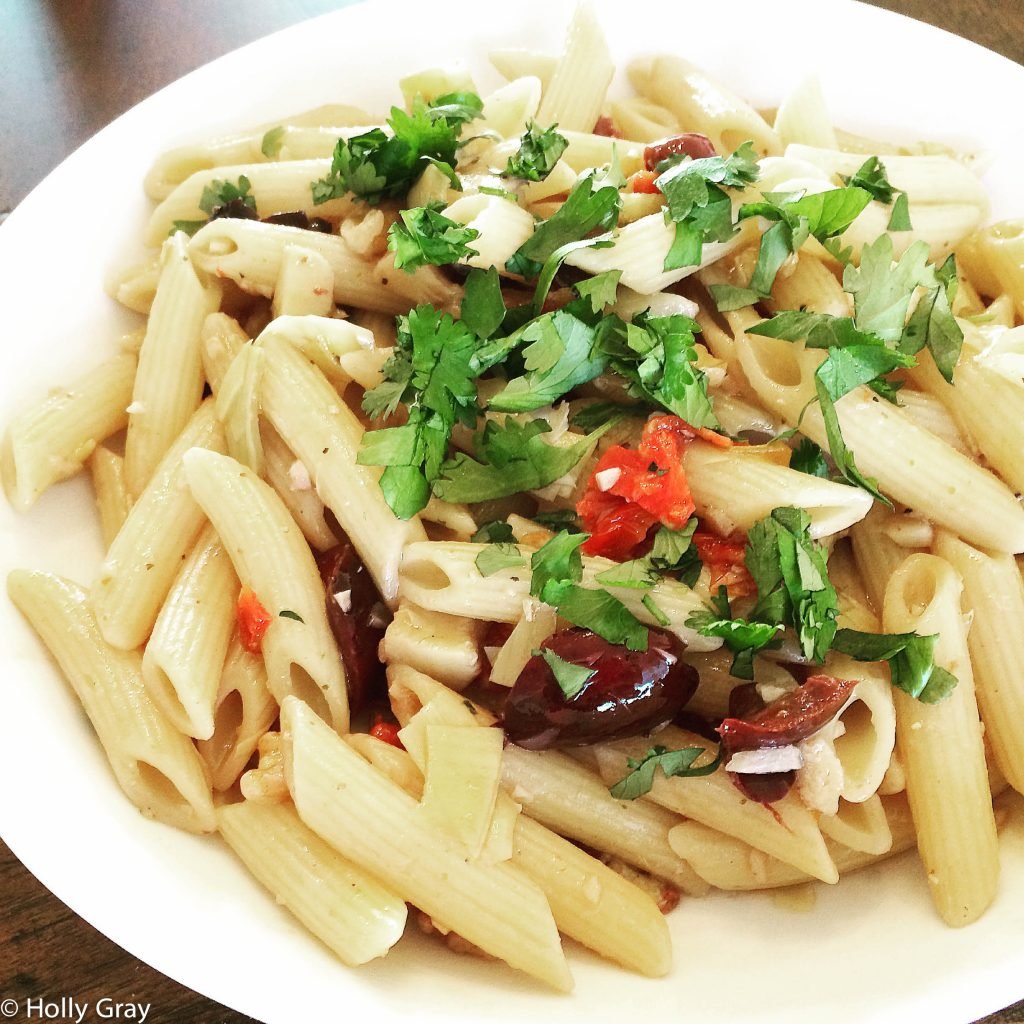 ---
---