Classic-Style Stuffed Eggs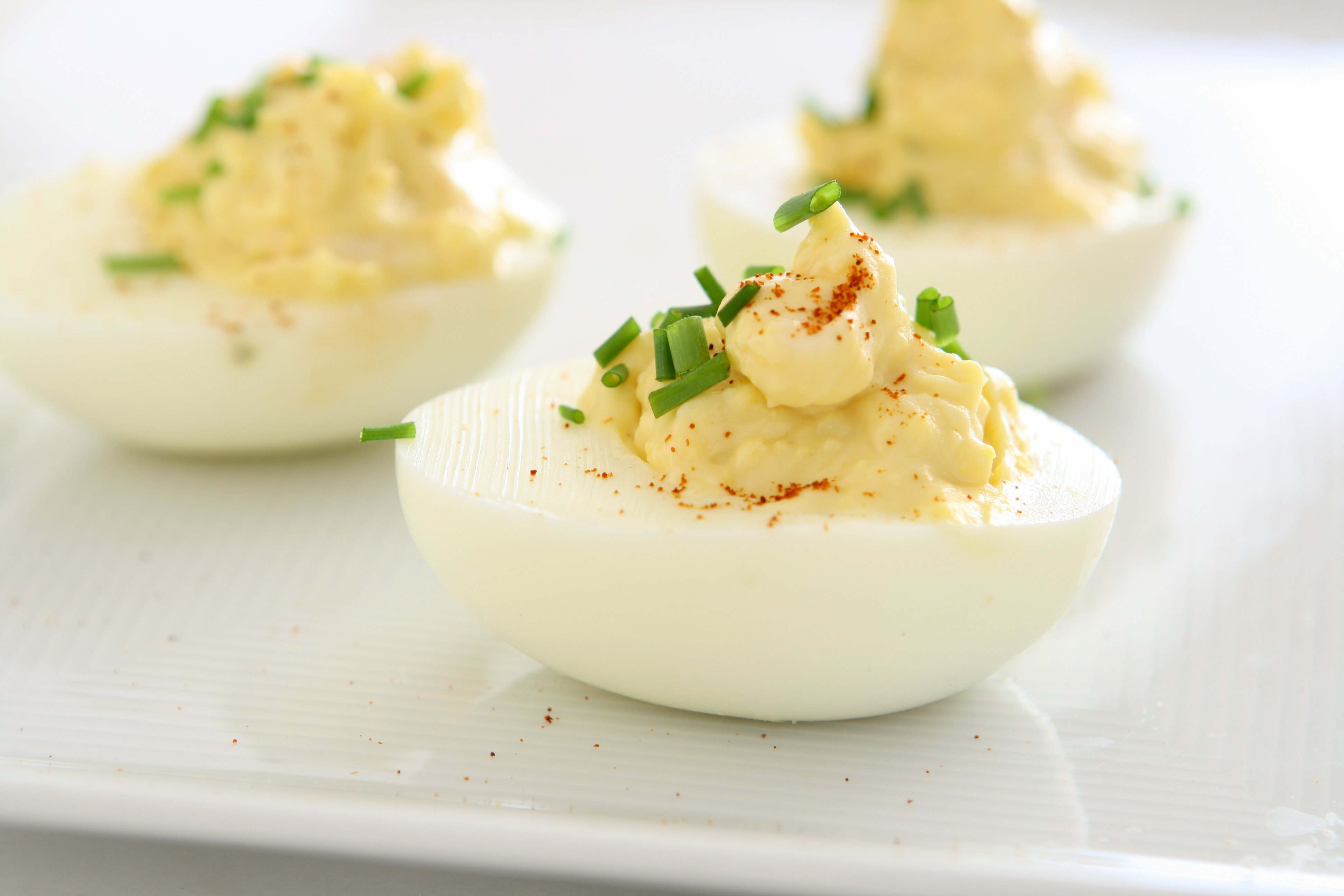 Do you call them stuffed or deviled eggs?
I said "deviled eggs" forever until only recently when I saw this style referred to as "stuffed" and thought it sounded nicer.
Anyway, I usually serve stuffed eggs as an appetizer but, know what I've learned lately? They're pretty darn good for breakfast, too. And so easy to make!
This is the tried and true recipe I have been using for years.
What I love is the little touch of savoriness that you get with the Dijon mustard (please don't use yellow; it will not be the same) along with just the right amount of tanginess from the white wine vinegar.
I like Martha's method for hard boiling the eggs — Place eggs in a large pot and cover with an inch of water. Bring to a boil, cover, and remove from heat. Allow the pot to stand, covered and off the heat, for 14 minutes.
I don't even know how many years I've been cooking eggs this way and they are perfect every time!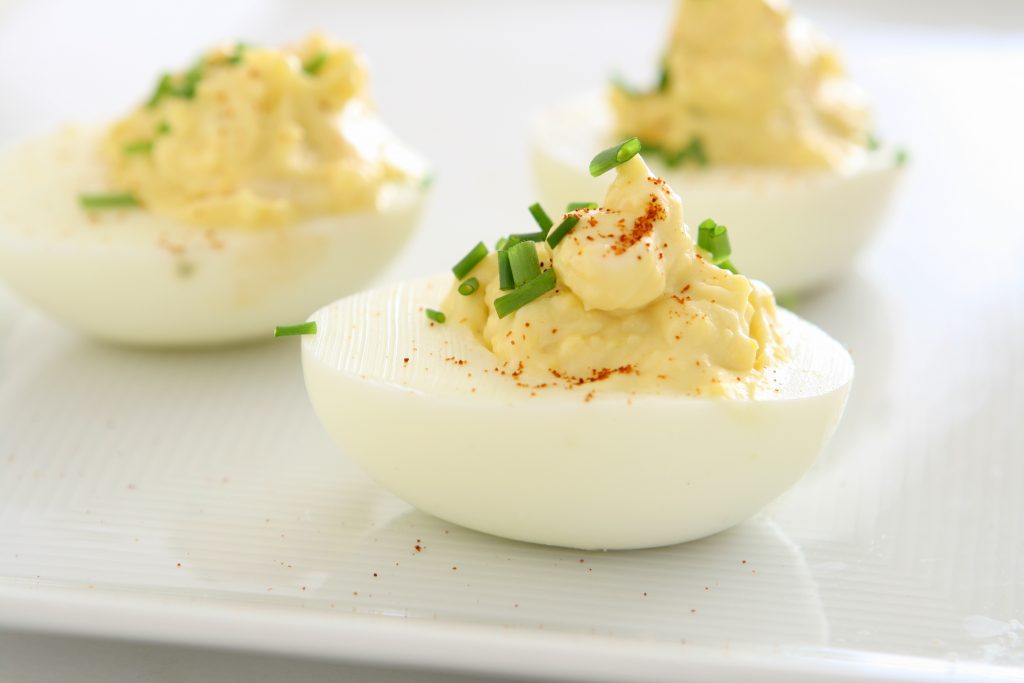 Classic-Style Stuffed Eggs
Ingredients
6 eggs, hard boiled and peeled
2 T mayonnaise
1 tsp. creamy Dijon mustard
1 tsp. white wine vinegar
1 tsp. chives, chopped
1/4 tsp. cayenne pepper sauce, or to taste
salt and pepper, to taste
Instructions
Slice each egg in half and scoop yolk into a small mixing bowl. Use a fork to smash and break up yolk to desired consistency.
Add the mayonnaise, Dijon mustard, white wine vinegar, chives, cayenne pepper sauce, salt, and pepper. Stir together well and adjust seasoning to taste.
Scoop equal amounts of filling into the eggs. Garnish with additional chives and serve room temperature.
https://thiswifecooks.com/2016/04/classic-style-stuffed-eggs/
---
---