Baked Falafel Pie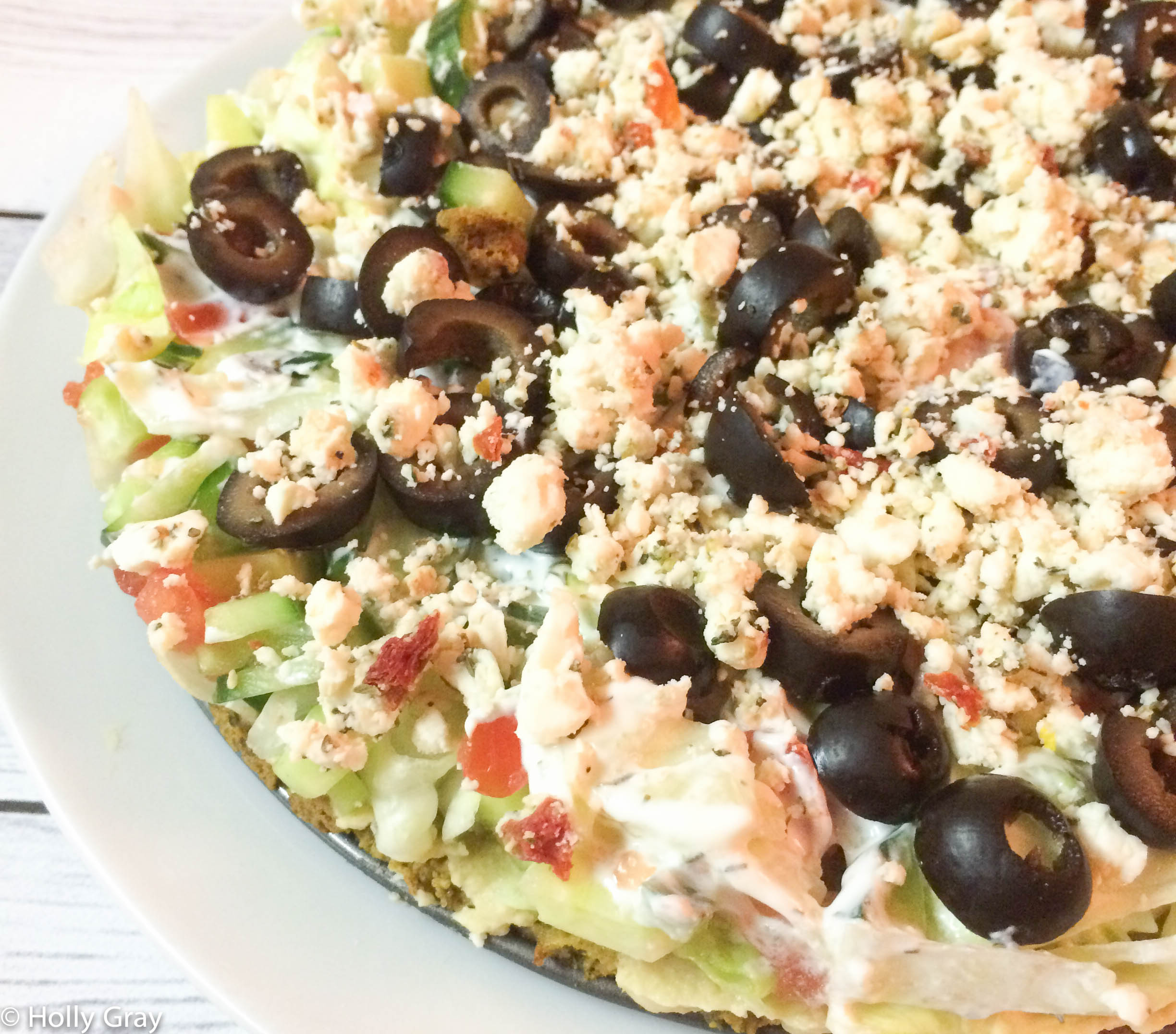 Hi! Welcome to This Wife Cooks!
Today, we're making falafel pie. We're starting with a base of oven baked falafel and layering it with hummus, tomatoes, cucumbers, lettuce, kalamata olives, and Mediterranean-style feta. Then we add the final touch – tzatziki sauce – to round out the recipe.
In a hurry? Not a problem. You can have this meal on the table in 30 minutes or less!  And it it's one of those dishes that looks like you spent way more time on it than you actually did.  Sounds great, right? I love having recipes like this on hand for busy days.
The trick is that we're going to take the semi-homemade route here. (Nothing wrong with that!) Good quality, pre-made hummus and tzatziki sauce along with the falafel mix can be definite time savers!
Note: While the recipe does work fine with a traditional pie dish, I've come to prefer using an 8″  springform pan. It just makes for easier serving and the presentation is nice because it allows you to see more of the layers.
Complete the meal with these Zesty Cream Cheese Stuffed Olives as an appetizer and a simple spinach salad on the side.
Hungry for more? Follow me on Pinterest for lots more recipes and meal ideas!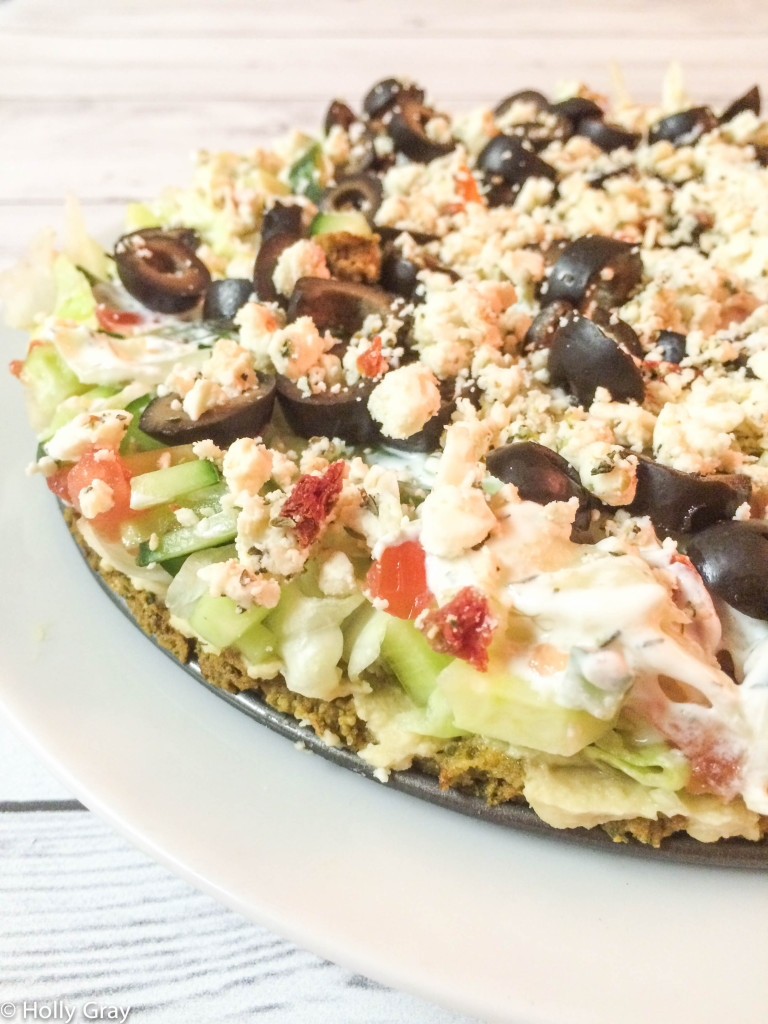 Ingredients
1 - 5oz. pkg. falafel mix
1/2 cup water
1/2 cup hummus
1/2 cup cucumber, diced
1/4 cup tomato, seeded and diced
1/2 cup lettuce, shredded
1/2 cup kalamata olives
1/4 cup Mediterranean-style feta, crumbled
1/4 cup tzatziki sauce
Instructions
Preheat oven to 350°
In a medium size bowl, stir together the falafel mix and water.
Pour mixture into the springform pan and bake 15 minutes. Remove from oven and allow to cool slightly before proceeding to the next step.
With the springform still in place, layer hummus, cucumbers, tomatoes, lettuce, olives, and feta. Finish with a drizzle of tzatziki sauce. Remove springform and serve pie warm or room temperature..
https://thiswifecooks.com/2016/03/baked-falafel-pie/
---
---