Oreo Cookies and Cream Fudge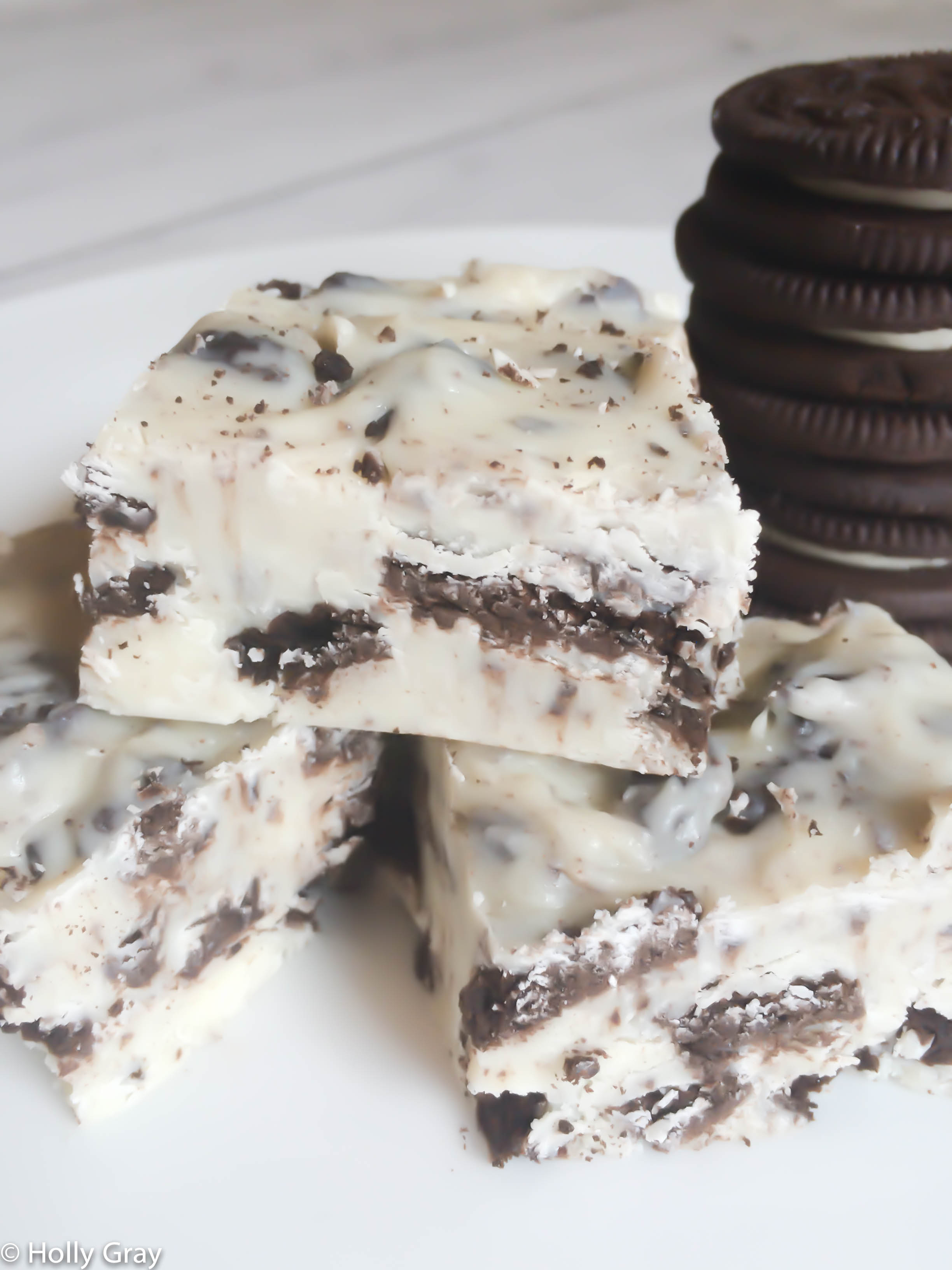 Hi! Welcome to This Wife Cooks!
Today's post is brought to you by my oldest daughter's absolute love off all things Oreo.  This deliciously rich white chocolate fudge takes only three ingredients and five minutes to prepare.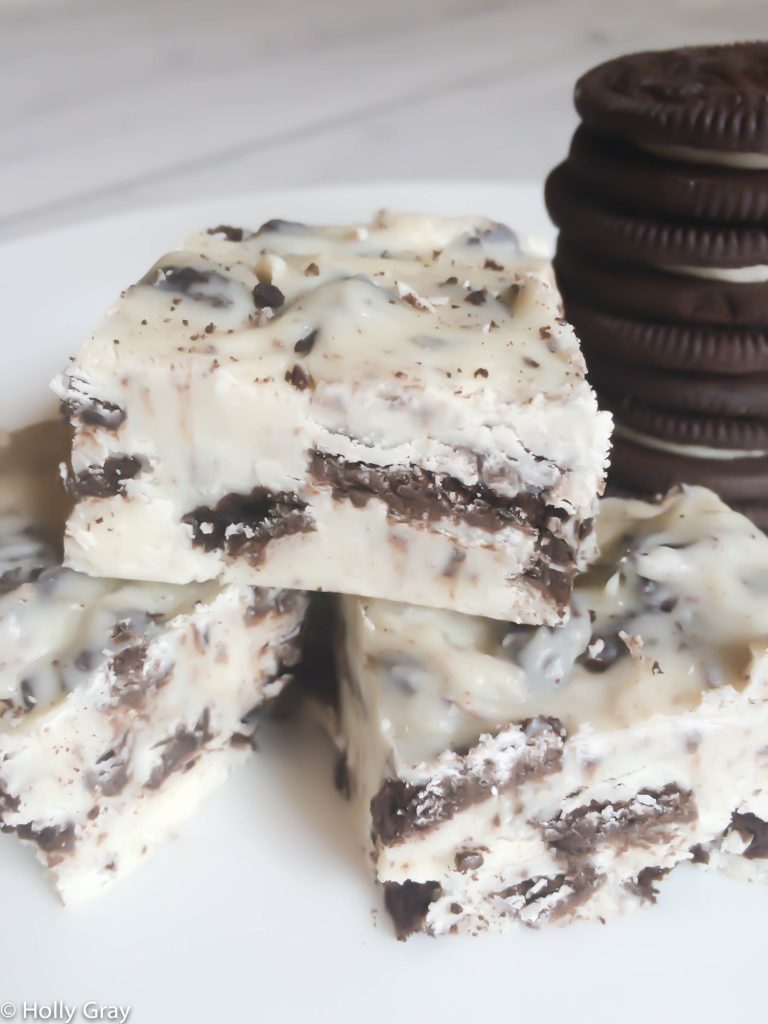 3-Ingredient Cookies and Cream Fudge
Ingredients
3 cups white chocolate chips
20 Oreo cookies
1 - 14oz. can sweetened condensed milk
Instructions
Begin by lining an 8"x8" pan with parchment paper.
In a medium size mixing bowl, crush cookies to desired consistency. (My daughter did this by hand and it worked great).
Place white chocolate chips in a glass bowl and microwave in 20-30 second intervals, stirring after each, until melted. Pour over crushed cookies.
Add the sweetened condensed milk.
Stir to combine all ingredients. Pour mixture into prepared pan and refrigerate until ready to serve.
https://thiswifecooks.com/2016/03/3-ingredient-cookies-and-cream-fudge/
---
---