Zesty Cream Cheese Stuffed Olives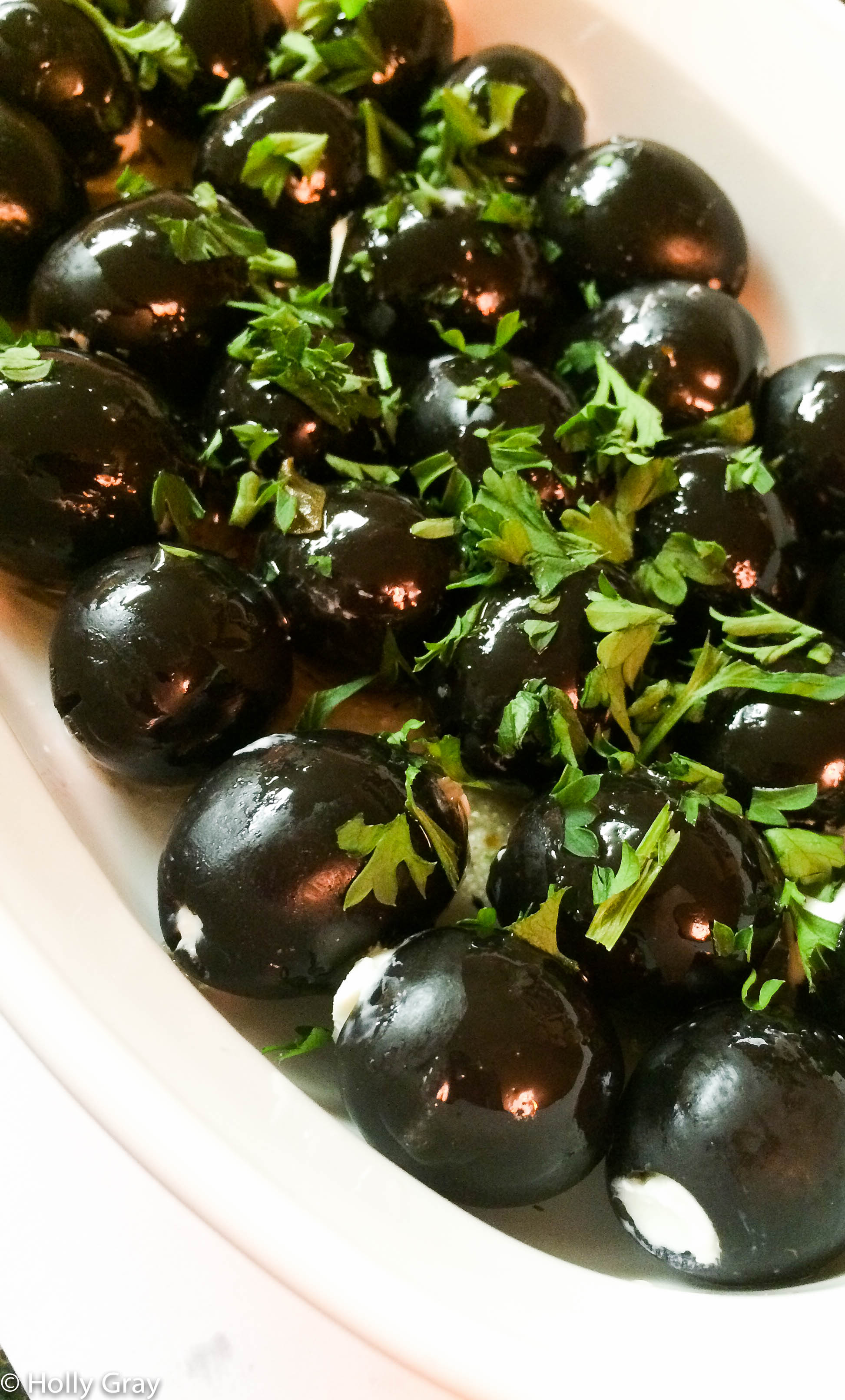 Hi! Welcome to This Wife Cooks!
I'm so glad you're here because today I'm sharing this super easy and tasty appetizer that you can throw together in ten minutes. We enjoyed the olives as a complement to our Baked Spaghetti Pie dinner but I also think they would pair well with a nice cheese and cracker spread.
Before you get started… a note about actually getting the cream cheese into the olives….
You've probably seen the trick of filling a plastic bag and then cutting the tip off. That may work for some, but not me. Somehow I always wind up with a blown out bag and whatever I had in it oozing everywhere. It's a spectacular mess every. single. time. Instead, I like to use disposable decorator icing bags because they're just stronger. The bags are pretty inexpensive and can be found in the cake decorating section of craft stores.
Be sure to check out my Pinterest boards for lots more recipe ideas as well as home decor stuff, funny quotes, etc.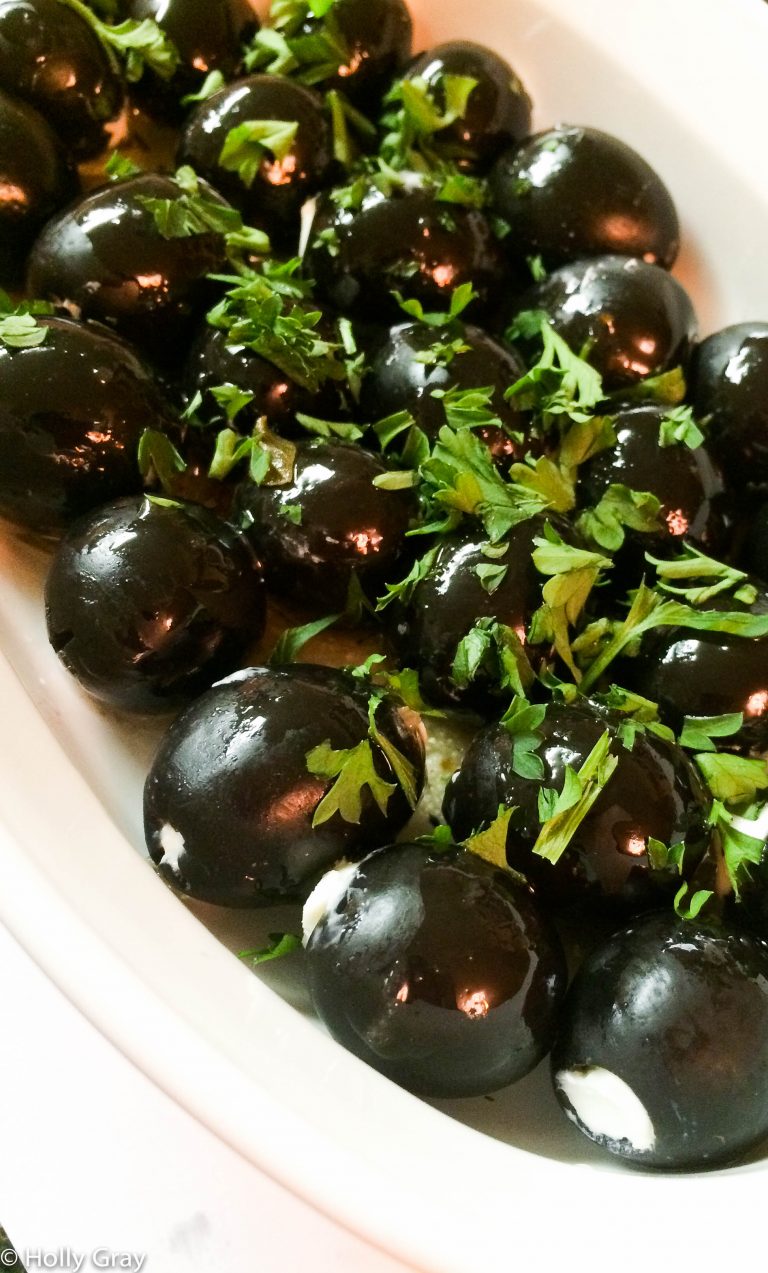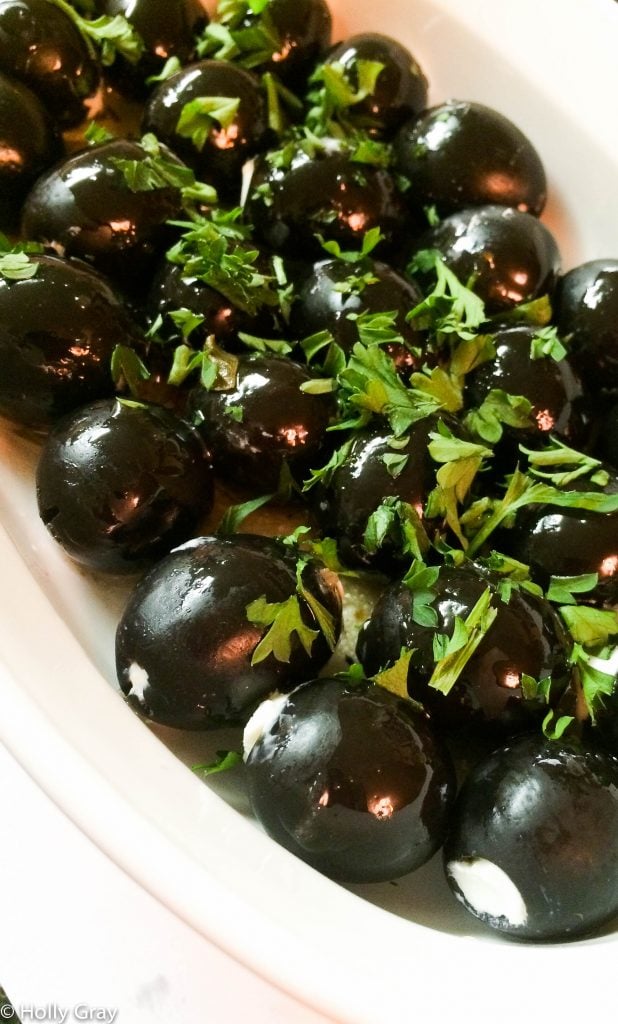 Zesty Cream Cheese Stuffed Olives
Ingredients
Zesty Cream Cheese Stuffed Olives
Author: This Wife Cooks
Ingredients
1 - 5.75 oz. can pitted black olives, drained
4 oz. plain cream cheese
1 - 2 T Italian dressing
2 T parsley, chopped
Instructions
Fill each olive with cream cheese.
Drizzle with Italian dressing.
Sprinkle with parsley.
Serve chilled or room temperature.
https://thiswifecooks.com/2016/02/zesty-cream-cheese-stuffed-olives/
Recipe from Kraft
---
---