Caramelized Onion Dip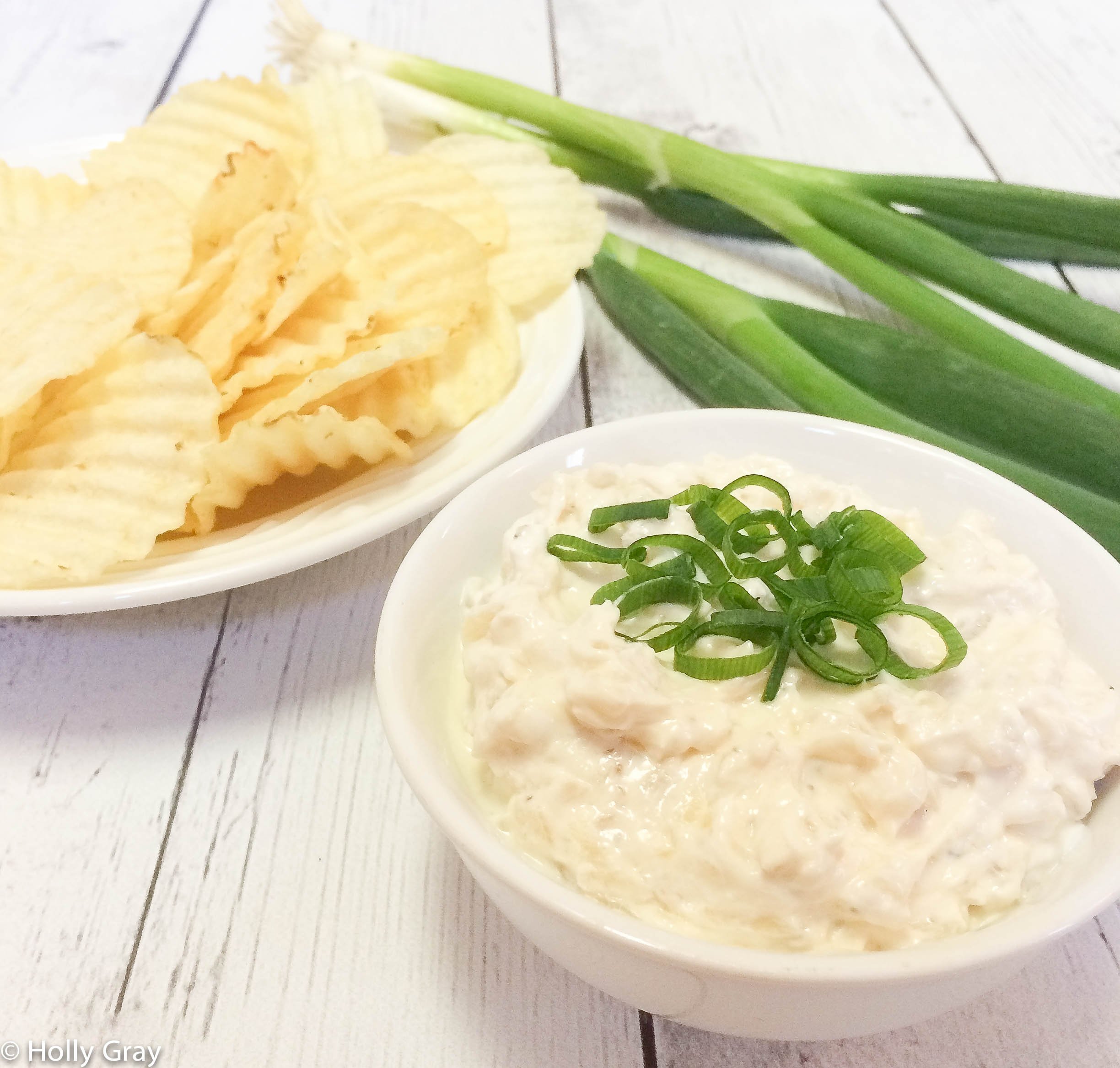 Here's a recipe that will make you want to ditch the pre-made onion dips for good!
We'll begin by lightly caramelizing thin slices of a sweet yellow onion. Then after stirring in sour cream, mayonnaise, cream cheese, and spices, we give the flavors a little time to blend before devouring with a big bag of potato chips.
Note: While you absolutely can dig in just as soon as it's ready, you'll get the best results by letting the dip hang out in in the fridge overnight. This will allow the flavors plenty of time to mix and mellow. I happen to know this firsthand because I first made this dip on the afternoon of this year's Super Bowl and went ahead with serving it during the game. NBD. We devoured a bowl of it that night without thinking twice, but then…. the next day, it was even better!
Feeding a crowd? For a tasty hot dip option to add to your spread, check out this Oven-Baked Refried Bean Dip – one of my favorites!
Hungry for more? Follow me on Pinterest for more recipes and meal ideas.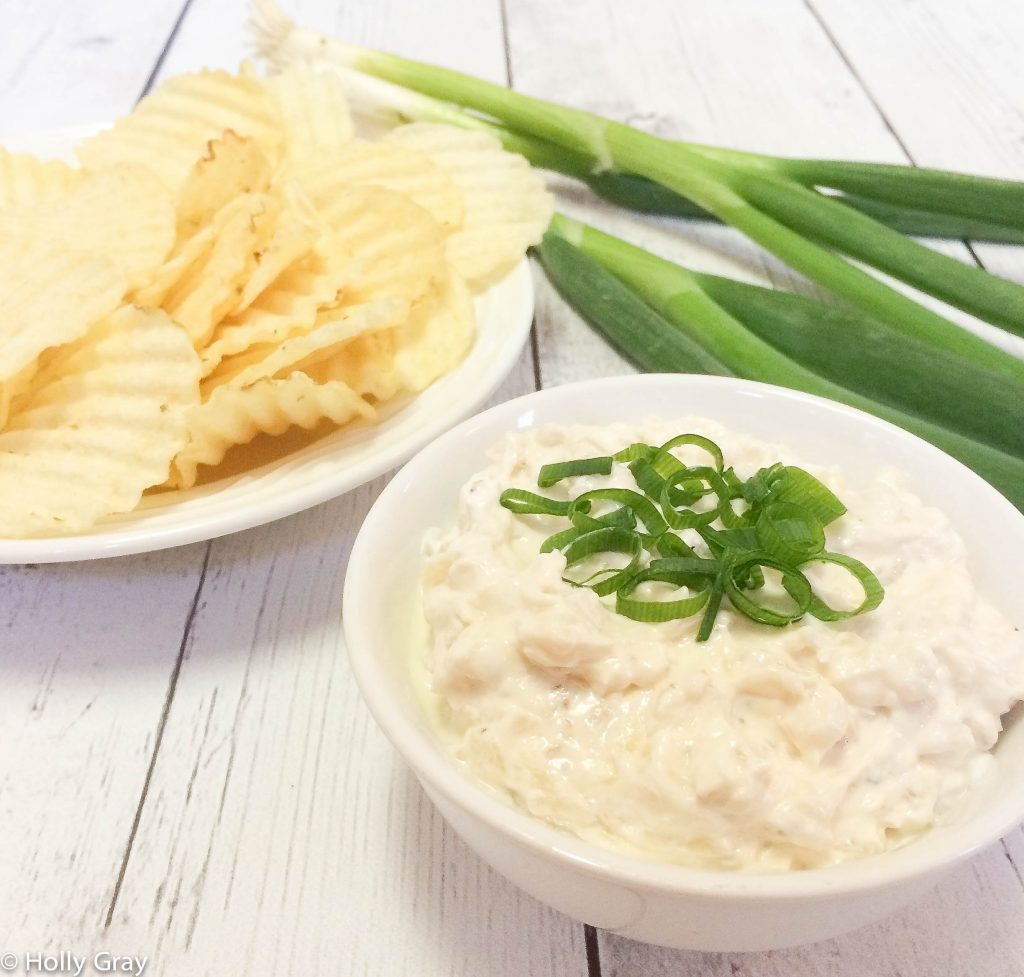 Ingredients
3T olive oil
1 large onion (1 lb.), medium diced
1/2 tsp. sea salt
1 cup sour cream
3/4 cup mayonnaise
1/2 cup cream cheese, softened
1/4 tsp. garlic powder
1/4 tsp. ground black pepper
1/4 tsp. cayenne pepper
Instructions
Begin by heating olive oil in a large skillet over medium high heat.
Add onions and salt. Cook, stirring frequently 20 minutes, or until light golden brown. Remove form heat and allow to cool.
Meanwhile, in a medium bowl, combine the sour cream, mayonnaise, cream cheese, garlic powder, black pepper, and cayenne. Use spoon or a hand mixer to blend well.
Fold in cooled onions.
Refrigerate at least 2 hours; preferably over night. Garnish with green onions and serve chilled.
https://thiswifecooks.com/2016/02/caramelized-onion-dip/
---
---