Tortellini Soup with Spinach and Tomatoes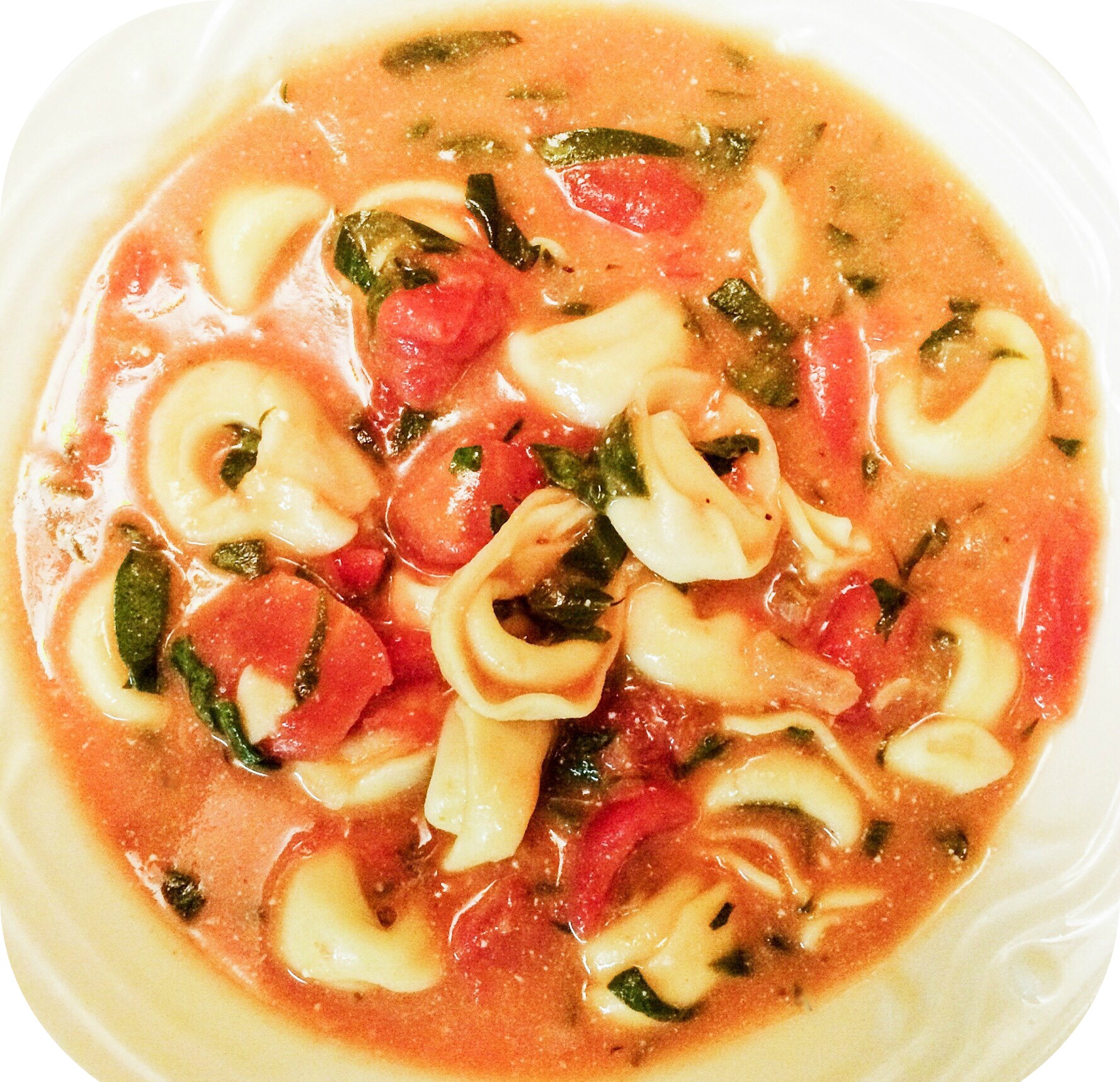 Hi!  Welcome to This Wife Cooks!
As I type this post, the family and I are in full storm prep mode… The first big snowstorm of the year, recently upgraded to blizzard status, is forecasted to arrive tomorrow…  So get your bread and milk, then settle in at home with a big pot of this tasty soup!
Bring it on, Snowzilla!!
Hungry for more? Follow me on Pinterest for lots of meatless recipes and meal ideas!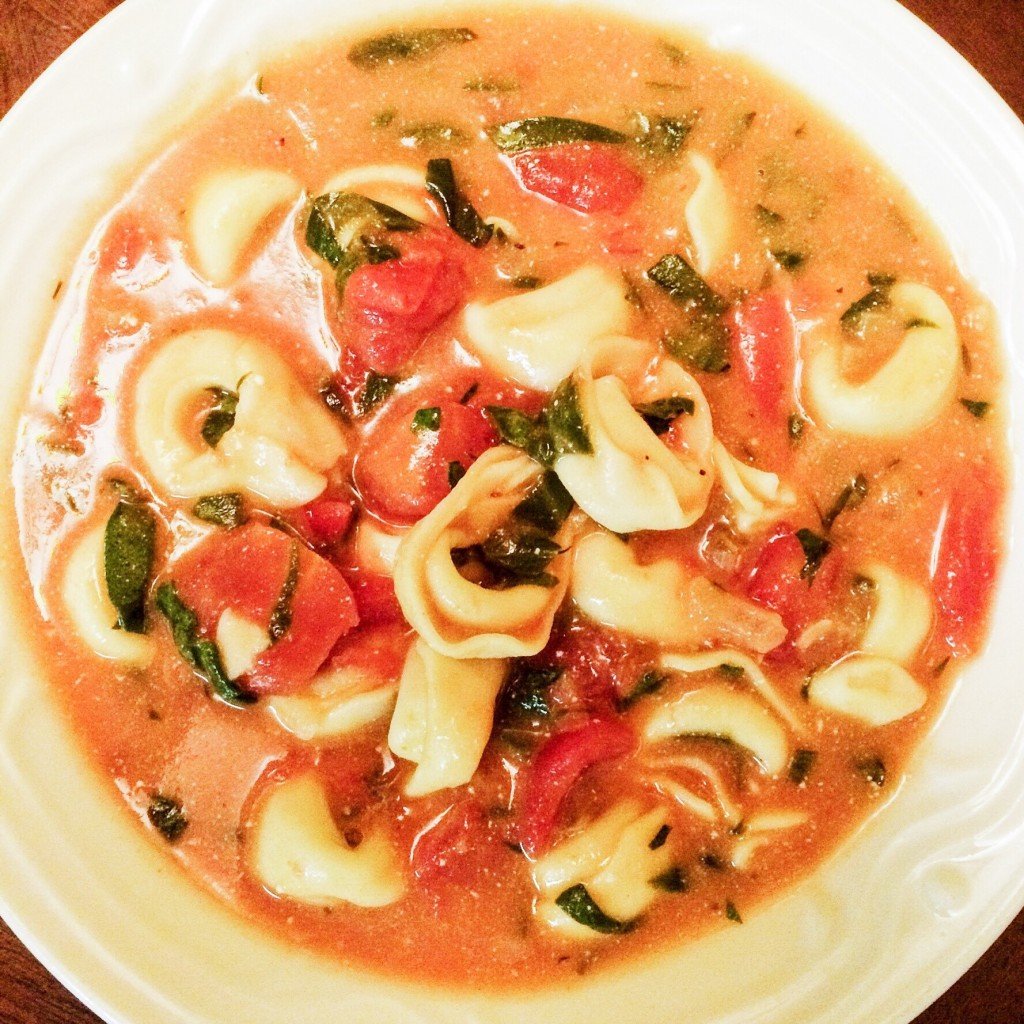 Tortellini Soup with Spinach and Tomatoes
Ingredients
2T butter
1/3 cup yellow onion, diced
2 cloves garlic, minced
1/4 cup all-purpose flour
1/4 tsp. sea salt
1/8 tsp. ground black pepper
4 cups vegetarian chicken broth
1 - 28oz. can diced tomatoes, undrained
2T tomato paste
1 - 10oz. pkg. fresh cheese tortellini
2T plain Greek yogurt
1/2 bag baby spinach, rough chopped
Instructions
In a Dutch oven, melt butter over Medium heat. Add onion and cook, stirring frequently, 3-5 minutes, until tender and fragrant.
Add the garlic and continue cooking an additional 1-2 minutes.
Sprinkle with flour, salt, and pepper. Continue cooking and stirring another 1-2 minutes, until thickened.
Pour in the broth, undrained tomatoes, tomato paste, and tortellini. Bring to a boil, then reduce heat to Low and allow to simmer 10 minutes, or until the tortellini are cooked through.
Remove from heat and stir in Greek yogurt and spinach. Once the spinach is wilted, adjust the seasoning to taste and serve hot.
https://thiswifecooks.com/2016/01/tortellini-soup-with-spinach-and-tomatoes/
---
---