Sourdough Stuffing Muffins with Apple and Fresh Herbs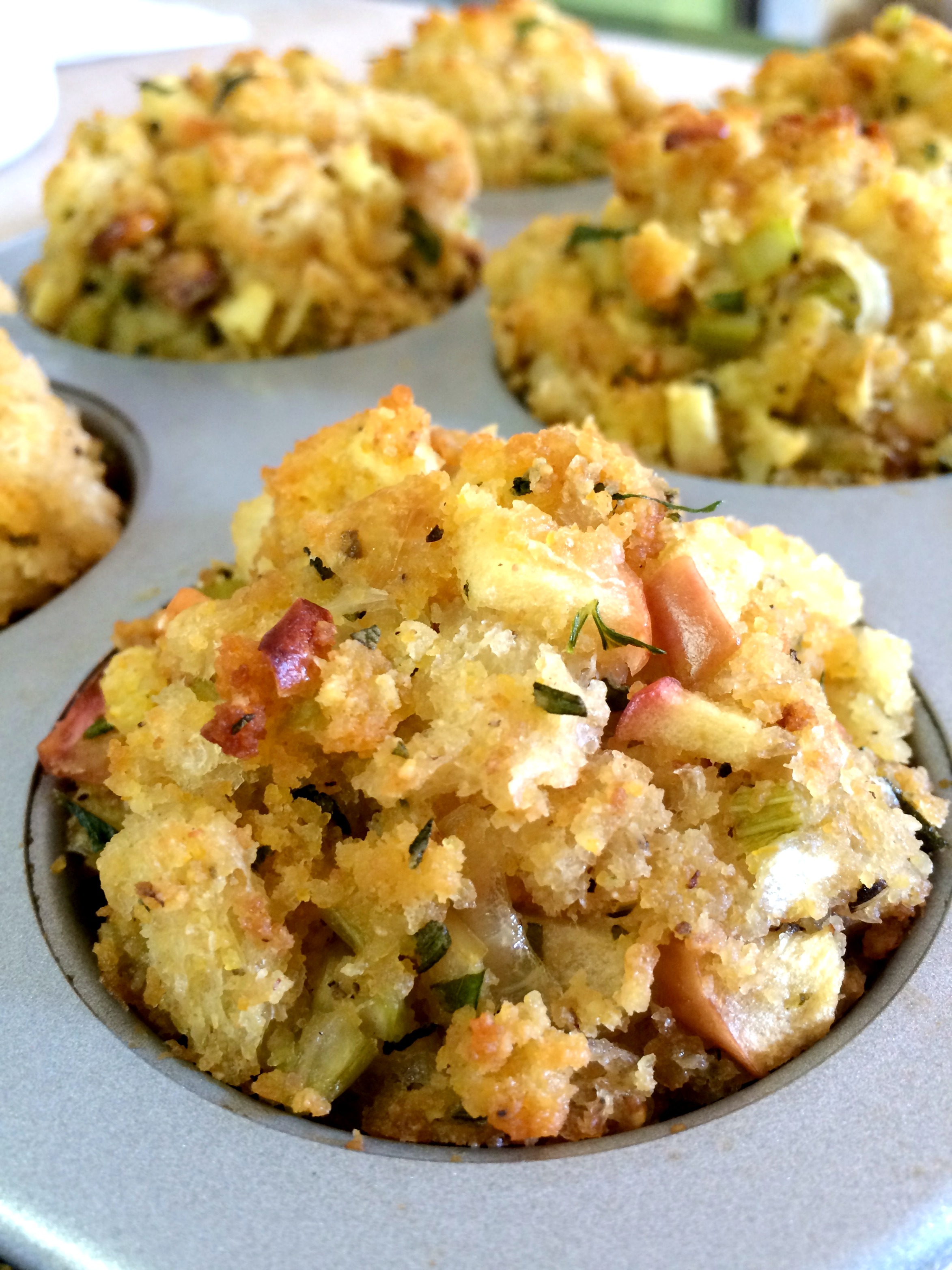 Super cute and perfectly portioned, these savory vegan stuffing muffins are a fantastic addition to your holiday table.
I like to use rosemary-infused olive oil for a little added depth of flavor but regular olive oil works just fine. And if you prefer your stuffing a little on the sweeter side, try swapping out half of the sourdough for cornbread.
More Thanksgiving Day menu ideas:
Vegan Thanksgiving Wellington – Loaded with savory quinoa, garbanzo beans, and veggies then wrapped and baked in puff pastry, this holiday roast is loved by vegans and meat eaters alike.
Holiday Roasted Sweet Potatoes – The gorgeous pop of color and irresistible flavor combination make these potatoes perfect for the holiday table
Vegan Stuffed Mushroom Dip – I knew this dip was a hit when I set it out as part of our pre-Thanksgiving snack spread and my meat and dairy-loving son declared, "Mom, this dip is insane!"
Sourdough Stuffing Muffins with Apple and Fresh Herbs
Perfectly portioned stuffing servings. Easy to prepare in advance and cook the day of the big feast!
Ingredients
8 cups cubed sourdough bread
2 tablespoon olive oil
1/2 cup vegan butter
1 bay leaf
1/2 cup yellow onion, diced
4 celery stalks, cut in half lengthwise and sliced
1 large McIntosh or Gala apple, cored and diced
1/2 teaspoon sea salt
1/4 teaspoon ground black pepper
1 tablespoon fresh rosemary, chopped
1 tablespoon fresh sage, chopped
2 teaspoons fresh thyme leaves
2 cups vegan chicken broth
salt and pepper, to taste
Instructions
Begin by preheating the oven to 350° F and spreading cubed sourdough in a single layer onto a baking sheet. Drizzle with olive oil and season with salt and pepper. Bake 15-20 minutes, until lightly toasted.
Set bread aside and increase oven heat to 375° F
In a large skillet over medium high heat, add olive oil, butter, bay leaf, onion, celery, apple, salt, pepper, rosemary, sage, and thyme. Cook, stirring frequently, 5-6 minutes, until vegetables and apple are crisp tender. Add sourdough and stir to combine.
Gradually pour in broth until all bread is soft.
Remove bay leaf and scoop stuffing into a prepared 12-cup muffin tin.
Bake 25-30 minutes, until lightly crispy on top. Serve warm or room temperature.
https://thiswifecooks.com/2015/11/sourdough-stuffing-muffins-with-apple-and-fresh-herbs/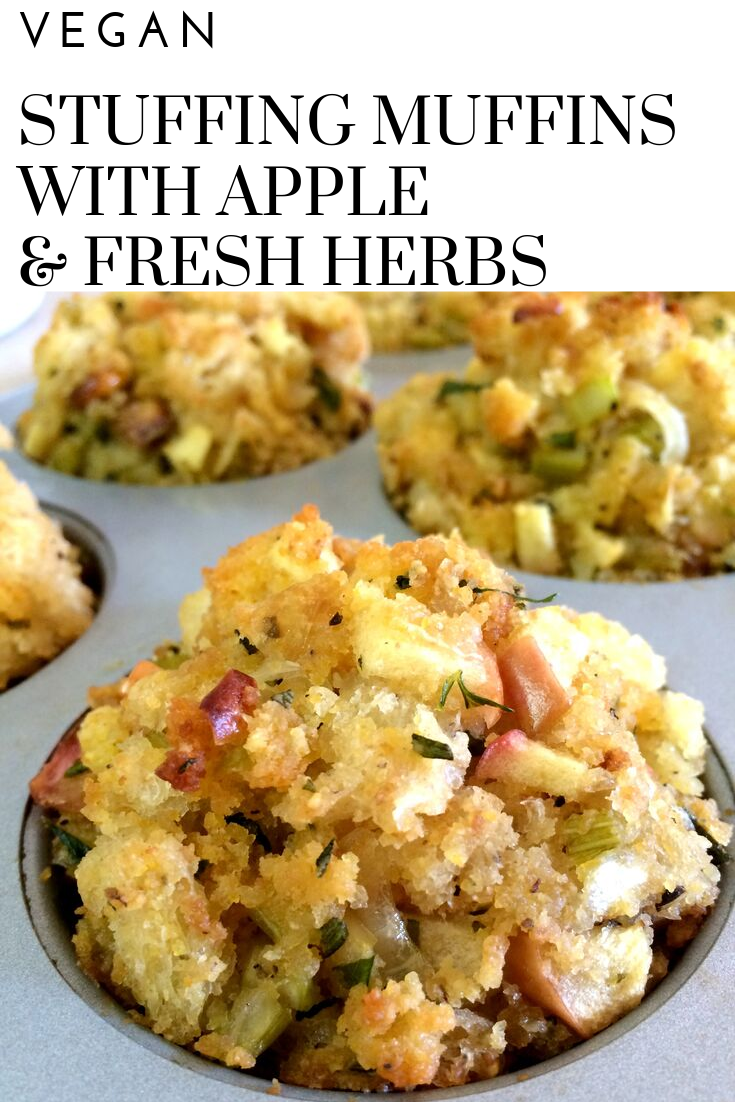 ---
---