Baked Tex-Mex Rice Casserole
One of the many things I love about summertime is how we're able to enjoy sitting outside on the back deck for dinner almost nightly. We chat while we eat, occasionally play a board game after… most evenings are peaceful and pleasant. Unless Littlest Child hasn't napped that day. She's a three-nager and definitely knows how to bring the drama to the table. When this happens, as it did just yesterday, our outdoor family meal time becomes shorter than usual. Fortunately, I hadn't spent a huge amount of time preparing the food (I'm sure you know how it is when you've worked for hours only to have it all inhaled in a few minutes).
The girls and I had sampled vegetarian tamales at Trader Joe's earlier in the week and picked up two packs along with a jar of salsa verde and Monterrey Jack cheese. (Place tamales in a baking dish, pour over salsa, top with cheese, bake 30 minutes at 350° – easy).
I served up the tamales with a side of chips and guacamole along with this tasty new creation. As I frequently do these days, my butter and sour cream were vegan versions but went dairy-based for the cheese. For added heat, use a medium or hot salsa and sub Pepper Jack for the Monterrey. Whatever you've got on hand should work fine here.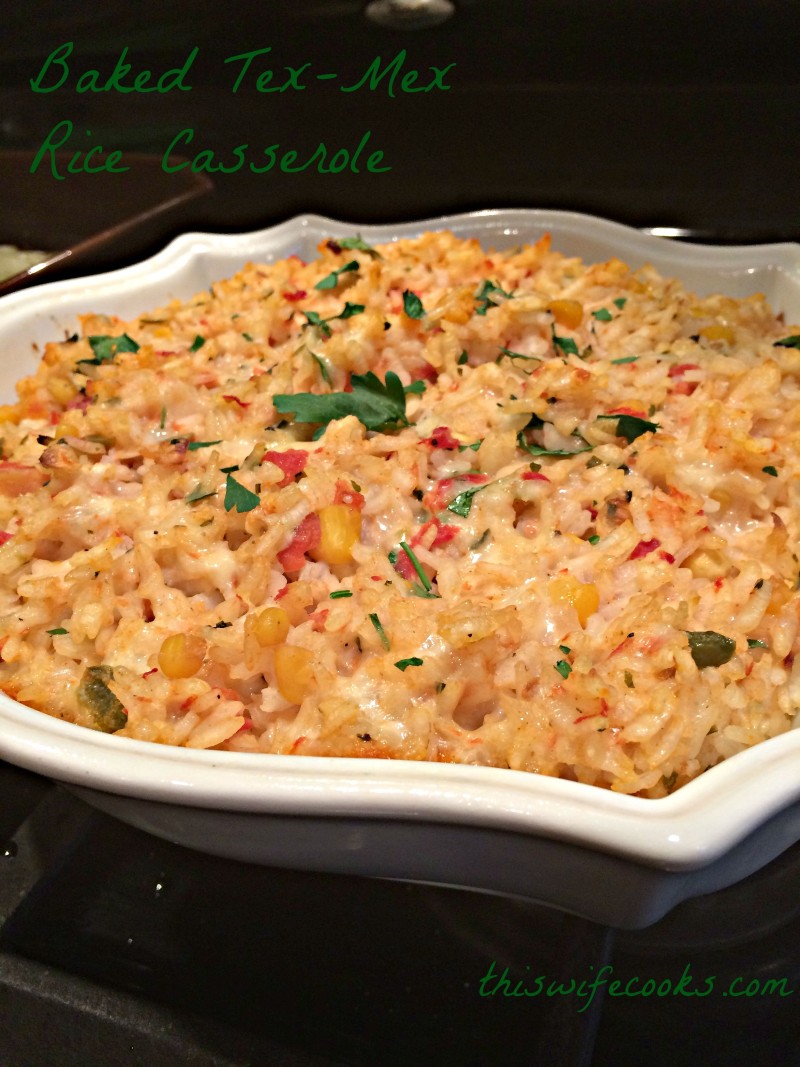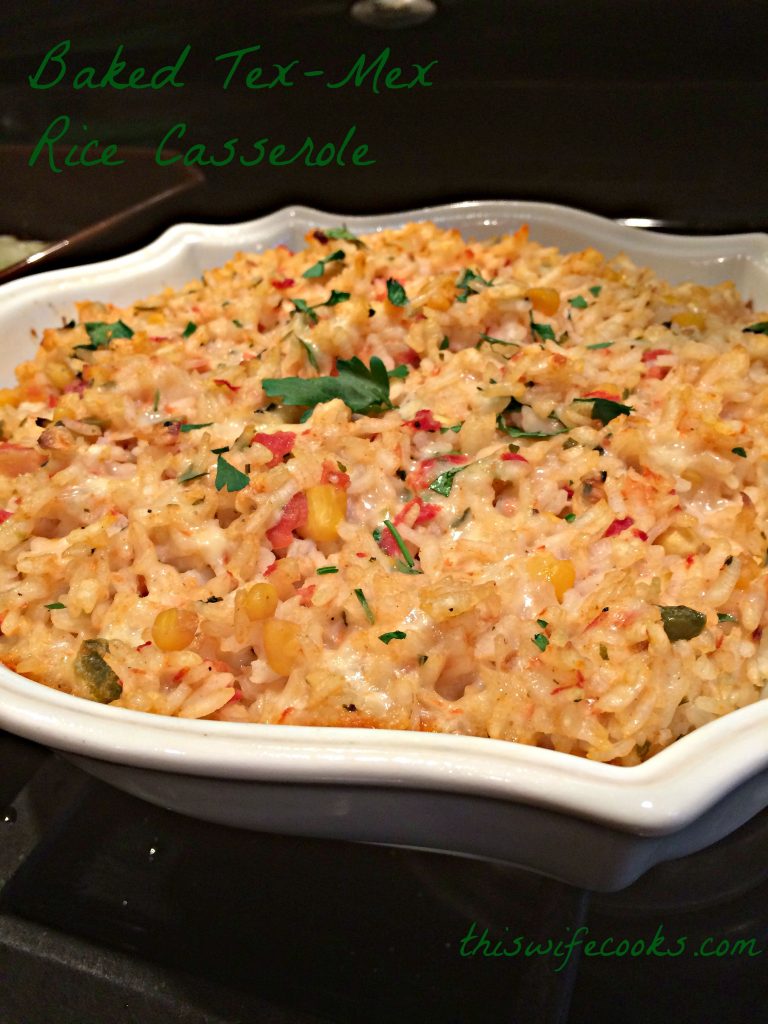 Baked Tex-Mex Rice Casserole
Ingredients
1½ cups long-grain white or brown rice, cooked
2 tsp. butter
⅓ cup yellow onion, diced
½ cup corn
1 cup salsa
½ cup sour cream
⅓ tsp. chili powder
2 cups Monterrey Jack cheese, shredded
salt to taste
Instructions
Preheat oven to 350°
Prepare rice according to package directions. Set aside.
In a small skillet, heat butter over medium high heat. Add onion and sauté 1-3 minutes, just until softened and fragrant.
To a medium mixing bowl, add the cooked rice, sautéed onions, corn, salsa, sour cream, and chili powder. Fold in cheese. Adjust seasoning to taste.
Pour rice mixture into a prepared 8x8 baking dish.
Bake, uncovered 35-40 minutes.
Follow my blog with Bloglovin
---
---