Slow Cooked Mac and Cheese
Yesterday, as I was staring into the pantry and thinking of what to make for the kids' breakfast, I realized we had a variety of partially used packages of pasta…. elbow, rigatoni, rotini, ditalini… you get the idea.
I decided to first eliminate the mini farfalle and when I referred to them as bow ties, my youngest immediately offered a correction. As far as she's concerned, that shape is known as "hair bows". Sounds good to me.
We proceeded to throw together a batch of hair bow and elbow mac & cheese for lunch. What I love about this recipe is that it is super kid-friendly and easily customizable to whatever pastas and cheeses you need to use up. For a little nutritional boost, I sometimes stir in some cooked veggies just prior to serving.
Slow Cooked Mac & Cheese
1 lb. package small size pasta
3 cups Cheddar cheese, shredded
1 1/2 cups half & half (or non-dairy creamer)
1 1/2 cups milk (almond milk works great)
1 1/2 teaspoons yellow mustard
1/2 teaspoon salt
1/2 teaspoon black pepper
_____________________________________________________________________
Stir all ingredients together in a medium size slow cooker.
Cover and cook on Low approximately 2 hours.
Time will vary depending on pasta size so check on it and stir gently every 30-45 minutes.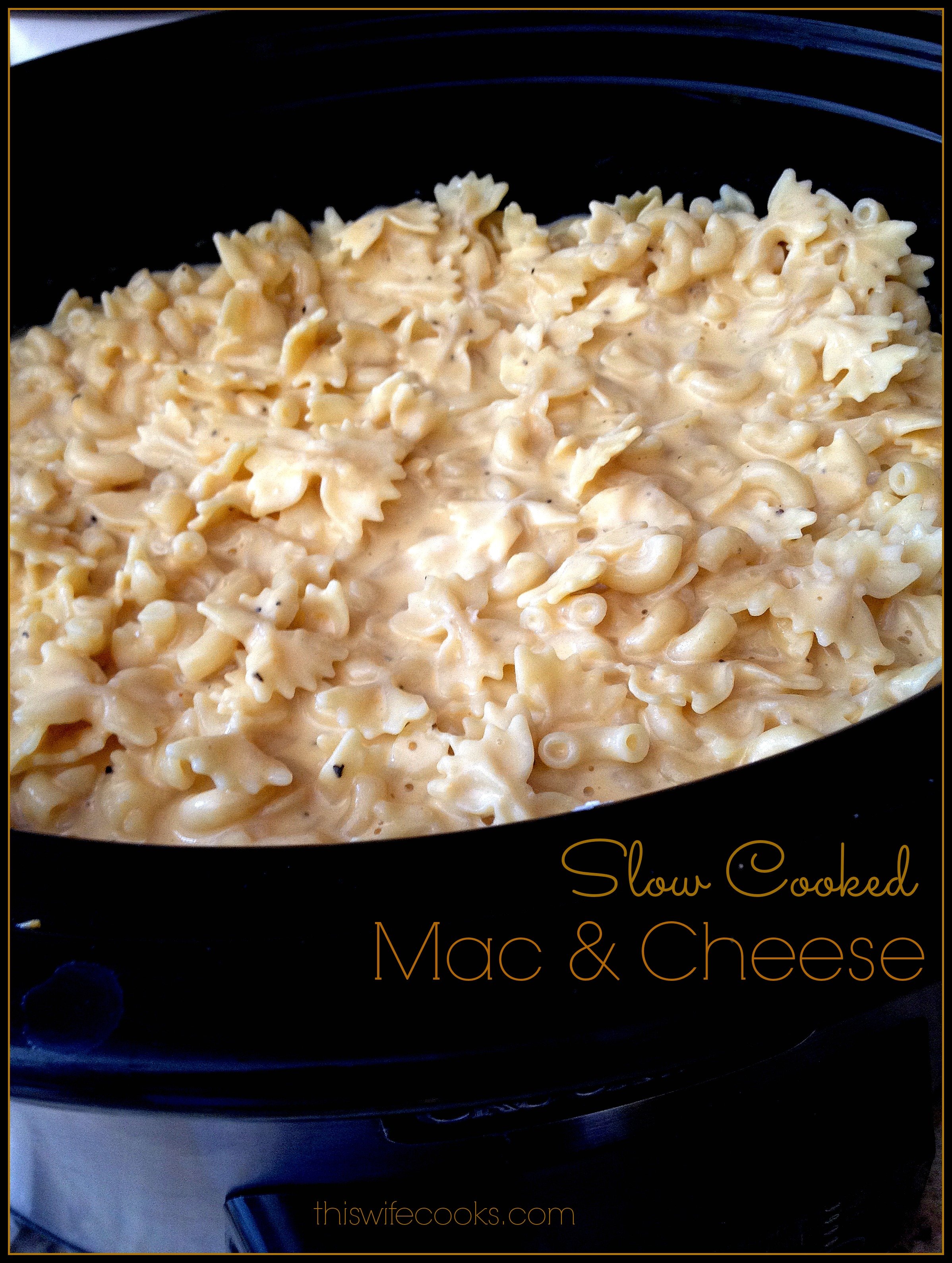 ---
---