English Muffin Bread
Some days are just made for staying home and baking bread.  Today has been one of those days for me.
It's been cold, dark, and rainy outside ever since I was awakened by a screaming toddler before the crack of dawn.  As it turns out, the cold that seems to be going around lately has officially arrived at our house.  My littlest girl is fighting a fever but, thankfully, is able to rest.  Add to that the older boy is not having a much better day.  He left a bag with clothes and Christmas presents on the Metro and will likely not see it again, had to walk through pouring rain… on and on… you get the idea; he's having an anything-that-can-go-wrong-will kind of day.
So, with nothing I could do but comfort these two, I decided to make English muffin bread.  There's probably some deep psychological root meaning behind it like the memory of my stepmom baking homemade bread and that yeasty aroma in the air.  Maybe it comforted me in some way?  I'm sure it did; it must have….maybe I'm overanalyzing.
But, about this bread… it's perfect for toast. That's it!  When there is freezing rain coming down outside and I am homebound with sick and miserable children, I just want to sit and eat toast.  That's what I did, too, and it was everything I hoped it could be.  
2 3/4c warm water
1 TBSP + 1 1/2 tsp. dry active yeast
1 TBSP salt
1 TBSP + 1 1/2 tsp. white sugar
5 3/4c all-purpose or bread flour
1 TBSP butter, melted (optional)
1.  In a large mixing bowl, proof the yeast by pouring in 1 cup of the warm water and the yeast.  Allow to stand for a few minutes while the yeast gets bubbly and foamy looking.
2.  Stir in the remaining water, salt, and sugar.  
3.  Add flour 1 cup at a time, mixing after each addition.
4.  Cover bowl and place in a cool, dark place.  Allow dough to double in size.  I let mine sit for about an hour.
5.  Punch down the dough and divide equally into two prepared 8×4 loaf pans.  Cover again and allow to rise again, doubling in size.  I allowed another hour for this.  Meanwhile, preheat oven to 350°
6.  Uncover and place in preheated oven.  Bake 25-30 minutes or until lightly golden.  If desired, brush tops with melted butter 5 minutes prior to finish.
7.  Remove from oven and turn loaves out onto a wire rack.  Allow to cool completely before slicing.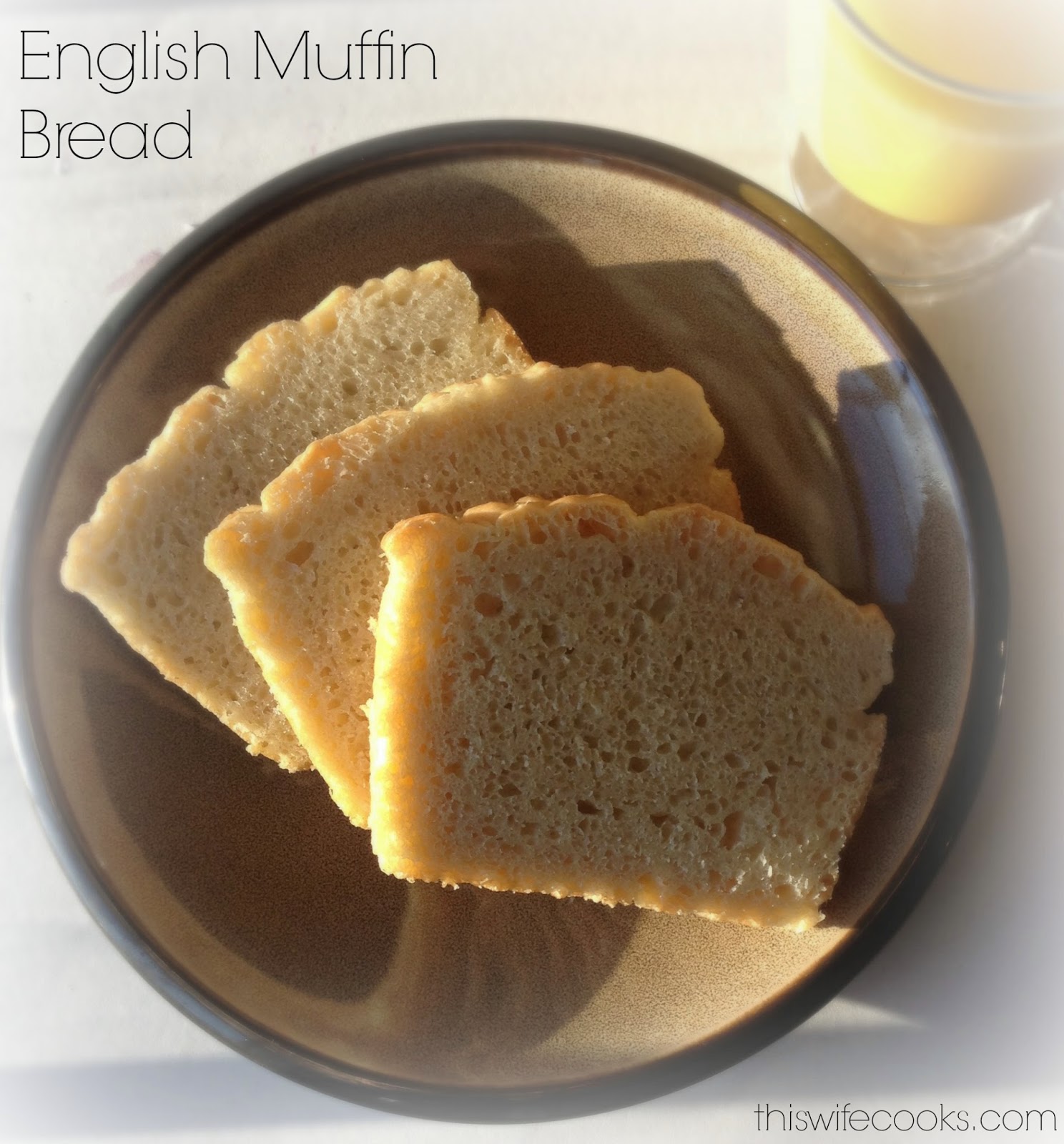 ---
---