Vegan Chicken and Wild Rice Soup
Fall is here!  Time for sweaters & boots, hot apple cider, and comfort food at it's best.  I've been making this family favorite every fall for several years now and it is always a big hit.  The recipe has evolved quite a bit from the first time I made this soup and I think it's better than ever now.
Hope you enjoy these classic flavors as much as we do!
1 pkg. Beyond Meat chicken strips
1 TBSP olive oil
salt, pepper, & garlic powder, to taste
6c vegetarian chicken broth
1 – 4oz. pkg. wild rice mix, with seasoning packet
3/4c all-purpose flour
1/2 tsp. salt
1/2 tsp. ground black pepper
1/2c vegan butter
1/4c yellow onion, diced
1/2c carrots, diced
1/2c celery, chopped
1/2c white wine, optional
2c soy creamer
In a large skillet, heat olive oil over medium heat.  Add chicken strips and cook until heated through, seasoning with salt, pepper, and garlic powder, to taste.  Remove to a cutting board and shred.
In a large pot over medium high heat, bring the broth to a boil.  Add rice and seasoning packet included.  Cover and remove from heat.
In a small bowl, combine flour, salt and pepper.  Set aside.
In a medium-large saucepan over medium heat, melt the butter.  Add onions, carrots, and celery, sautéing until slightly tender.  Stir in garlic and cook another minute, until fragrant.
Add white wine, if desired, and reduce heat to low.  
Gradually whisk in the flour mixture.
Pour in the creamer, a little at a time, whisking to maintain a smooth consistency.  Allow to simmer approximately 5 minutes to thicken, stirring occasionally.
Stir creamy mixture into the large pot with broth and rice.  Bring heat to medium and allow soup to heat through; 15-20 min.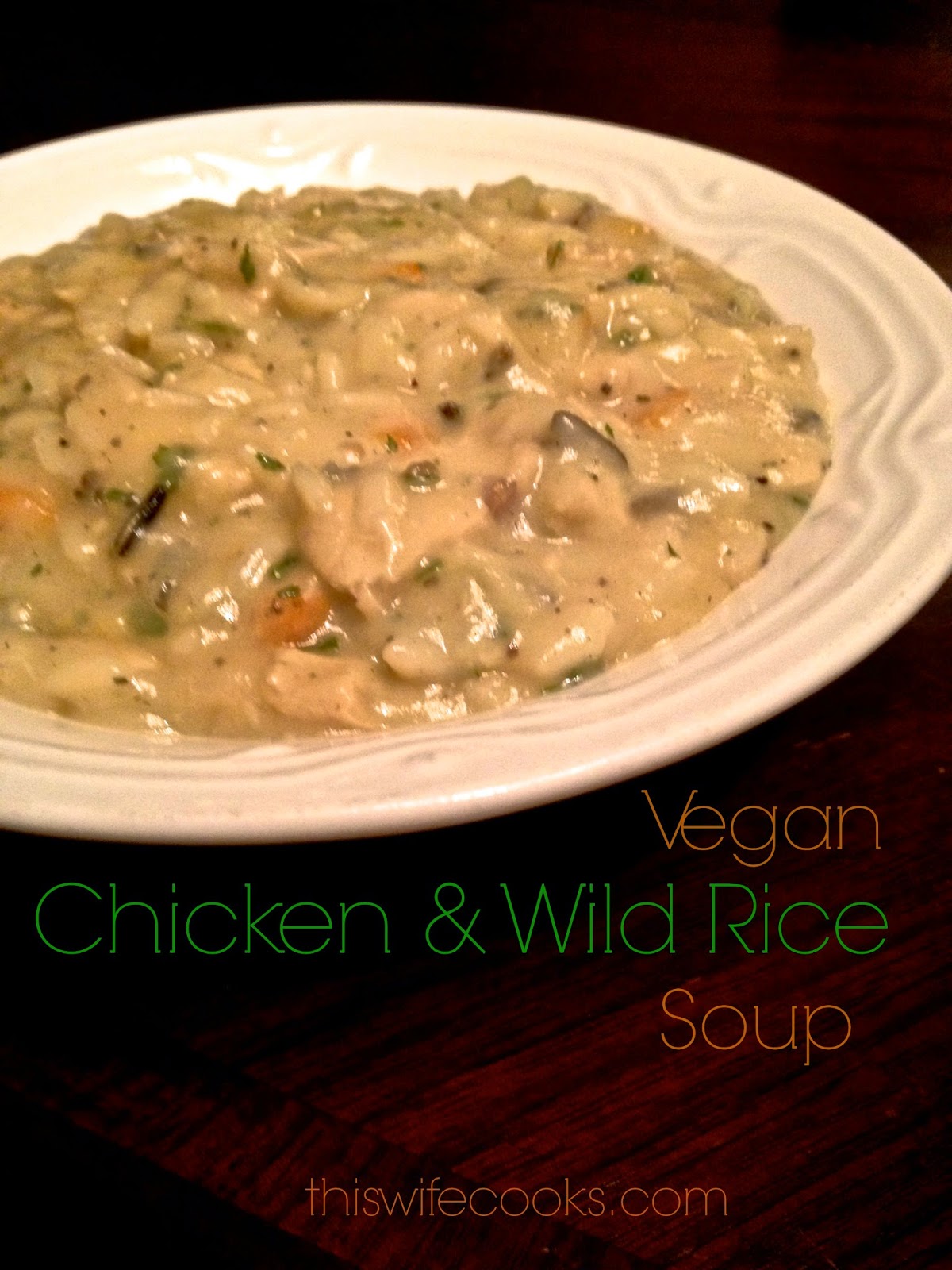 Served with biscuits for dipping – yum!
---
---