Cheesy Broccoli Twice Baked Potatoes
I love a big baked potato for dinner!   Aside from the classic-style buttered potato, BBQ vegetarian chicken had been my go-to favorite, until now.
Served these up with sides of Clean Out the Fridge Soup, here, for an easy and tasty dinner!
5 Russet potatoes
1c broccoli florets, chopped
3-4 TBSP butter
2 TBSP green onions, chopped
1 TBSP fresh parsley, chopped
1c sharp Cheddar cheese, grated
1 tsp. salt
1/2 tsp. black pepper
paprika
1.  Preheat oven to 385* and bake potatoes approximately 1 hour, or until tender.  Meanwhile, in a medium skillet, sauté broccoli in 2-3 TBSP water until cooked through.  Drain and set aside.
2.  Slice length-wise across each potato and remove tops.  Scoop out insides, leaving enough potato that the skin holds its shape.
3.  In a medium mixing bowl, mash the scooped out potato with butter until it reaches your desired consistency.
4.  Stir in the green onions, parsley, Cheddar cheese, salt, and black pepper.  Adjust seasoning to taste.  Spoon mixture back into the potato skins.
5.  Bake 15 minutes.  Garnish with a sprinkling of paprika and serve warm.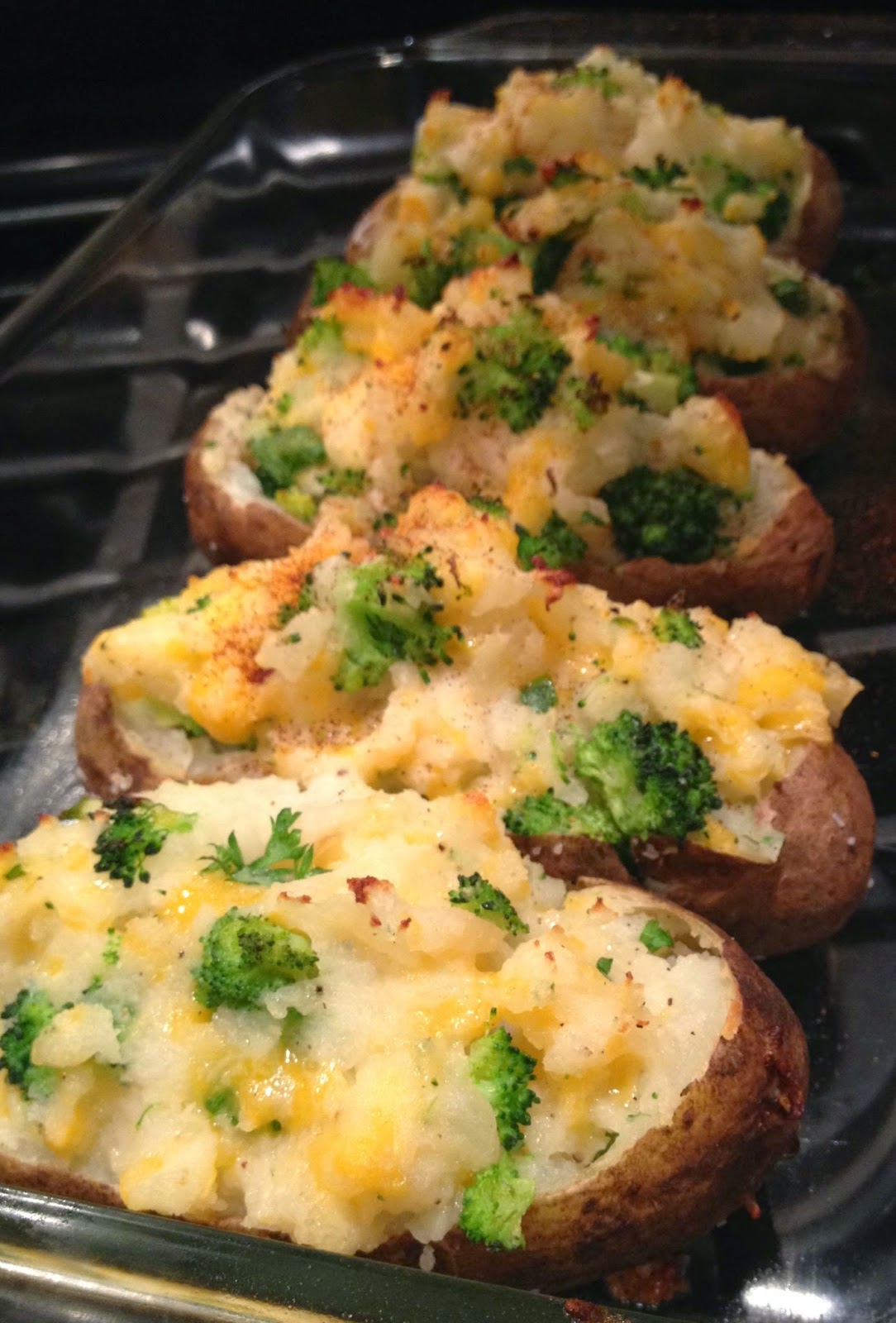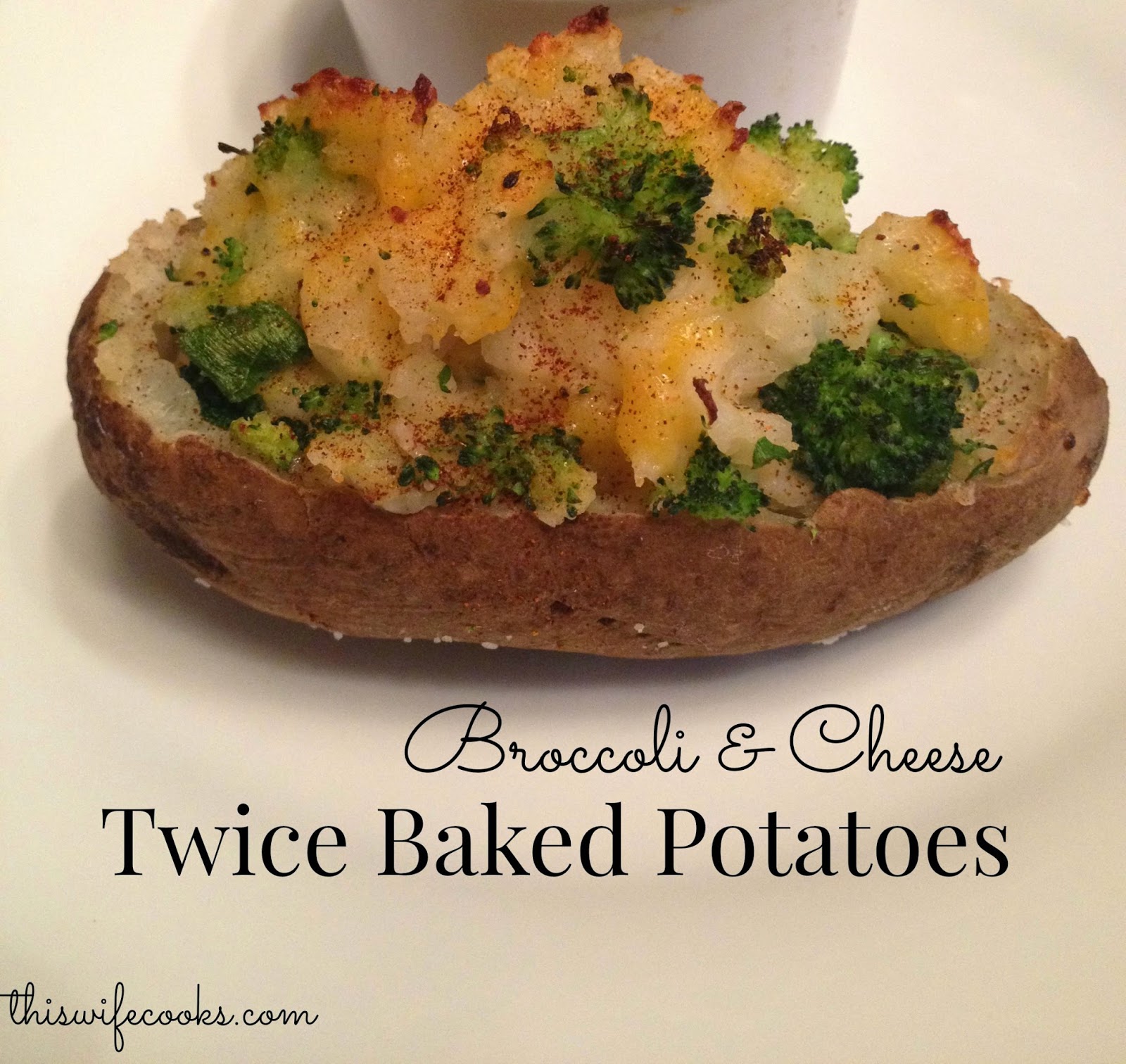 ---
---