Beer Braised Collard Greens
Happy St. Patrick's Day!
Today is March 17th, which means today is all about all things green.
People are clad in green, wearing shamrocks, and drinking green beer so it seems only right that today's recipe is one for, you guessed it – greens!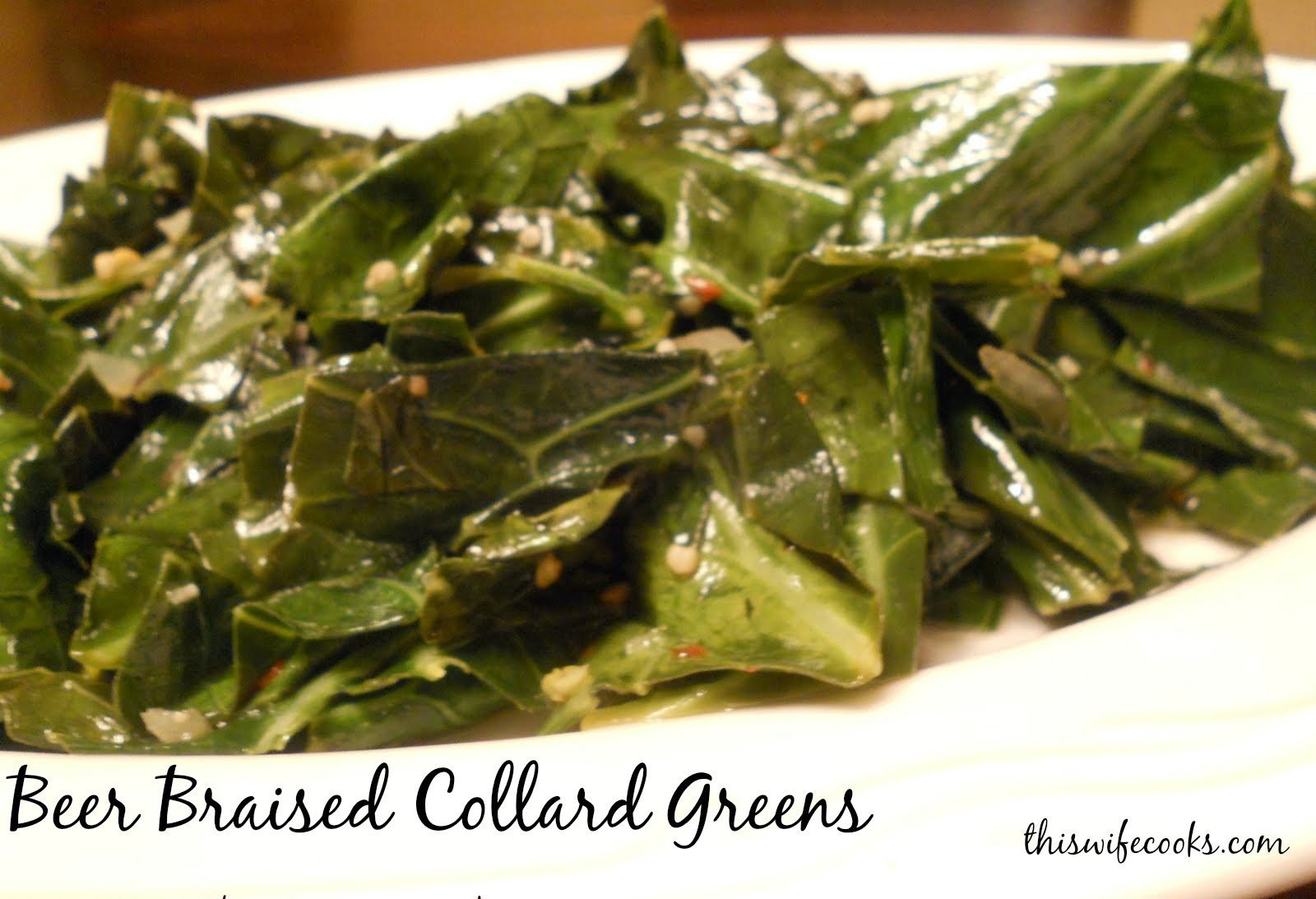 Beer Braised Collard Greens
Ingredients
2 T olive oil
1/2c yellow onion, diced
3 cloves garlic, minced
1 lb. fresh collard greens, cut into 2" pieces and stems removed
1 (12oz.) light beer
1 TBSP brown sugar
1 tsp. salt
½ tsp. red pepper flakes
Ground black pepper, to taste
Instructions
 Heat olive oil in skillet over medium high heat. Add onion and garlic and cook, stirring continuously for 1-2 minutes or until onion is softened and garlic is light golden brown.
Add collard greens, beer, sugar, salt, red pepper flakes, and black pepper.
 Allow to simmer 30-45 minutes or until collard greens are wilted and beer is reduced slightly.
Remove from heat and serve immediately.
https://thiswifecooks.com/2014/03/beer-braised-collard-greens/
---
---