Pimento Cheese Dip
Pimento cheese will forever remind me of hot summer days spent swimming at my grandparents' house as a kid.  I remember pimento cheese sandwiches were pretty standard lunch fare served alongside a nice cold can of Tab (do they even still make that anymore?).  It was so common, my Dad and I used to joke about going to Nana's house for pimento cheese sandwiches.  And while we're there, maybe we'll jump in the pool.
And it wasn't even good pimento cheese; it was the one that came in a plastic tub from the grocery store.  I'm not even certain whether it had actual cheese in it at all.  It was bad, which was exactly what made the joke so funny for us.
This is not that; this is the good stuff:
1c sharp Cheddar cheese, shredded
1/4 lb. cream cheese, softened
1/4c mayonnaise
1/8 tsp. garlic powder
1/8 tsp. ground cayenne pepper
1/8 tsp. onion powder
1/2 jalapeno pepper, seeded and minced 
1/2 (4 oz.) jar diced pimento, drained
salt and black pepper, to taste
1.  Throw everything in a bowl and stir until well blended.
2.  Chill until ready to serve.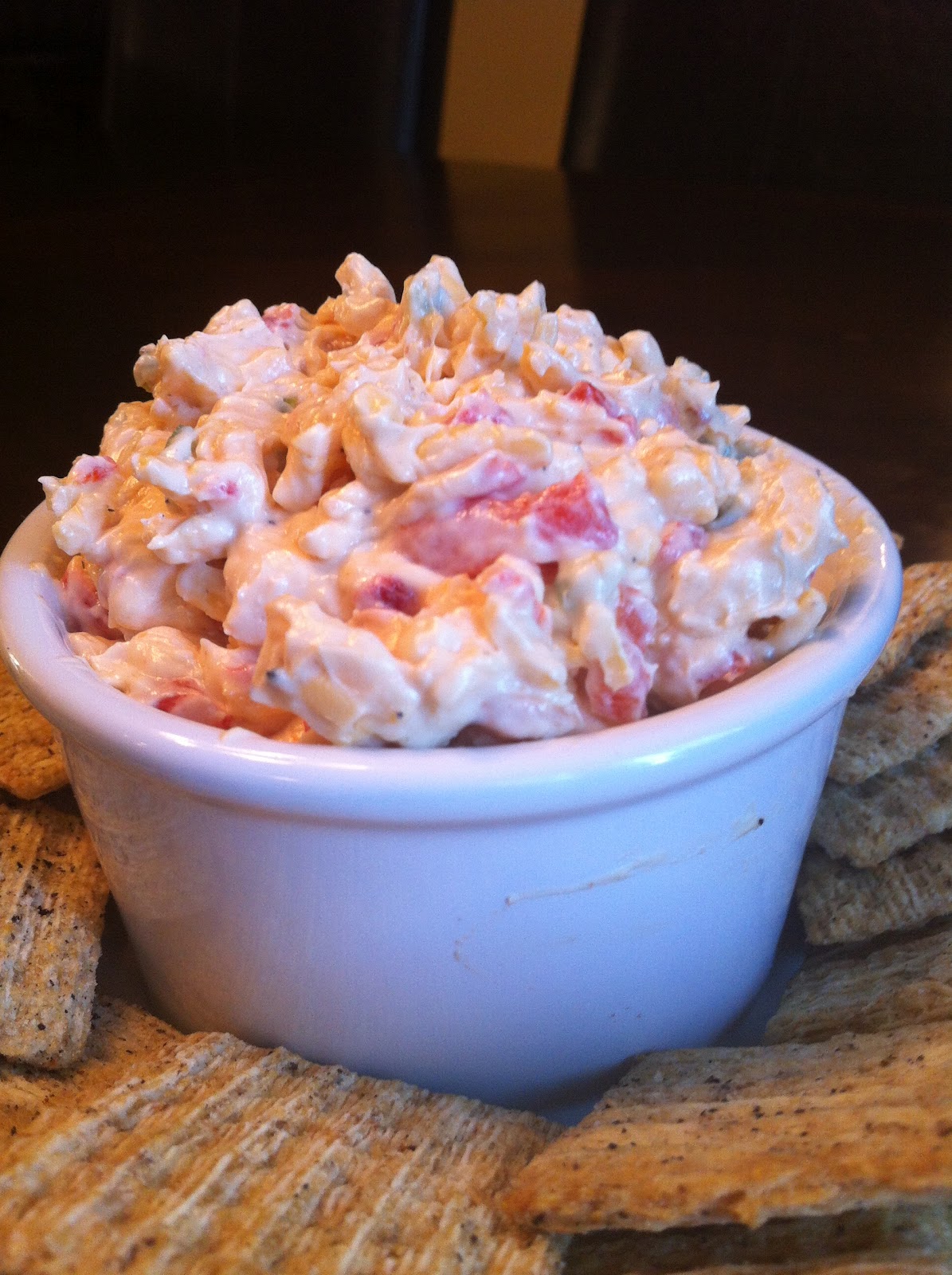 I like to serve this with the cracked black pepper Triscuits.
So good!
---
---