Classic Fettuccine Alfredo
So simple and so satisfying… can't go wrong with a classic.
Enjoy!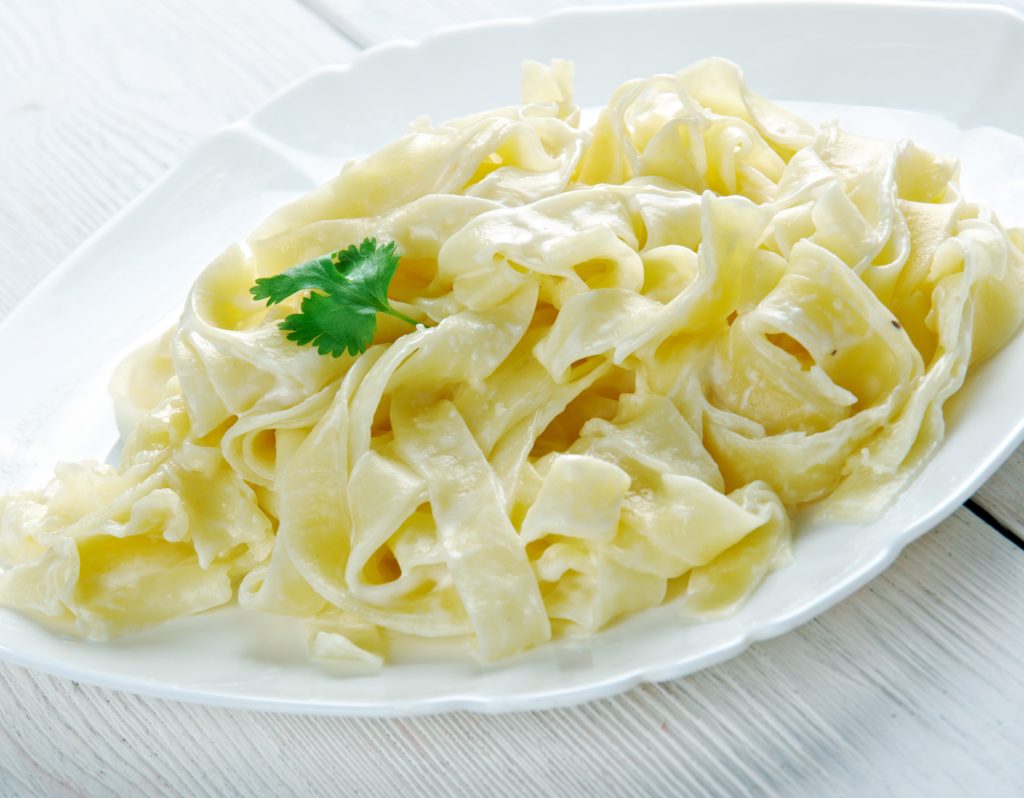 Classic Fettuccine Alfredo
Ingredients
1 - 12oz. pkg. fettuccine pasta
4 TBSP butter
4 TBSP all-purpose flour
1c. heavy cream
1c. vegetarian chicken broth
1c. Mozzarella cheese, shredded
1/2c. Parmesan and Romano cheese, shredded
3 TBSP Italian flat-leaf parsley, chopped
5 cloves garlic, minced
1/2 tsp. ground nutmeg
1/4c. white wine
salt and pepper, to taste
Instructions
Cook pasta according to package directions; set aside.
In a medium-size sauce pan, melt butter over low heat.
Add flour. Cook and stir with a whisk until well blended. (2-3 min.)
Add cream and broth. Stir to blend.
Add remaining ingredients and continue stirring over low heat until cheeses are melted and sauce is a smooth consistency.
*If the sauce starts to get too thick, just thin it back out with a splash of wine or broth.
Toss with prepared pasta and serve warm.
https://thiswifecooks.com/2011/02/amazingly-good-alfredo-sauce/
Served this last night with 
Roasted Romas
and sauteed zucchini.
---
---