Egg Drop Soup
The star of the show at dinner last night was
definitely the egg drop soup. 
The beef and broccoli was good but it was the
soup that everyone raved about!  This was so
much better than anything I've had in a restaurant.
You really must try it:
4 cups vegetable broth
1 tsp. fresh ginger, finely minced
2 TBSP fresh chives, chopped
1/4c. green onions, chopped
1/4 tsp. salt
white pepper, to taste
1 1/2 TBSP cornstarch
2 whole eggs
1 egg yolk
1.  Reserve 3/4c. vegetable broth and pour the rest into
a medium saucepan.
2.  Stir the salt, white pepper, ginger, chives,
and green onions into the saucepan, and bring to a rolling boil.
3.  In a small bowl, stir together the remaining broth
and cornstarch until smooth. Set aside.
4.  In small bowl, whisk the eggs and egg yolk together using a fork.
5.  Stir in the cornstarch mixture gradually until the soup is the desired consistency.
6.  Remove pan from heat.
7.  Drizzle egg a little at a time from the fork into the
boiling broth mixture.
Egg should cook immediately, forming the "ribbons".
8.  Garnish with chopped green onions and serve hot.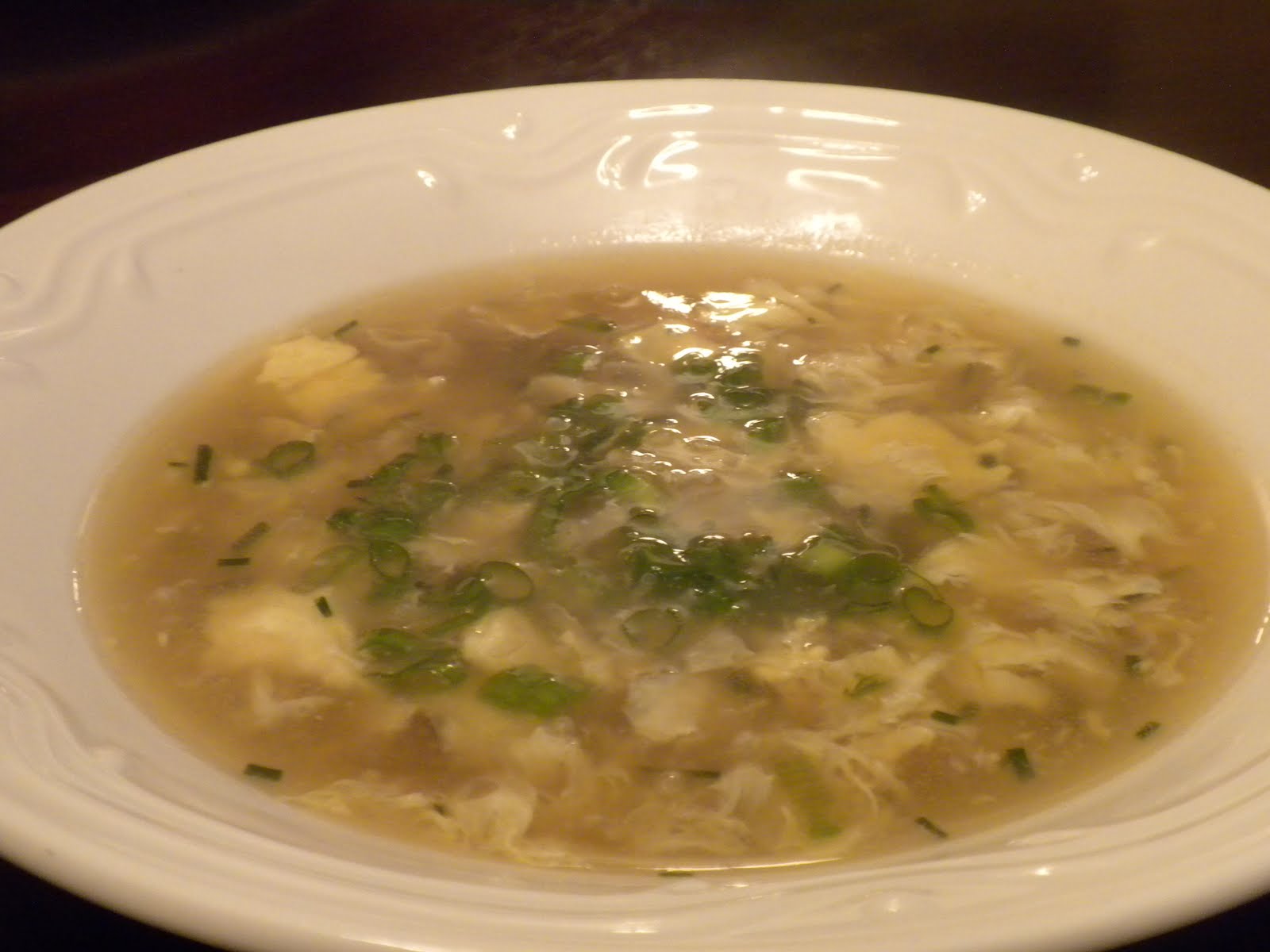 Hubby requested I make a double batch next time!
---
---