Pumpkin Fettuccine Alfredo with Fried Sage and Capers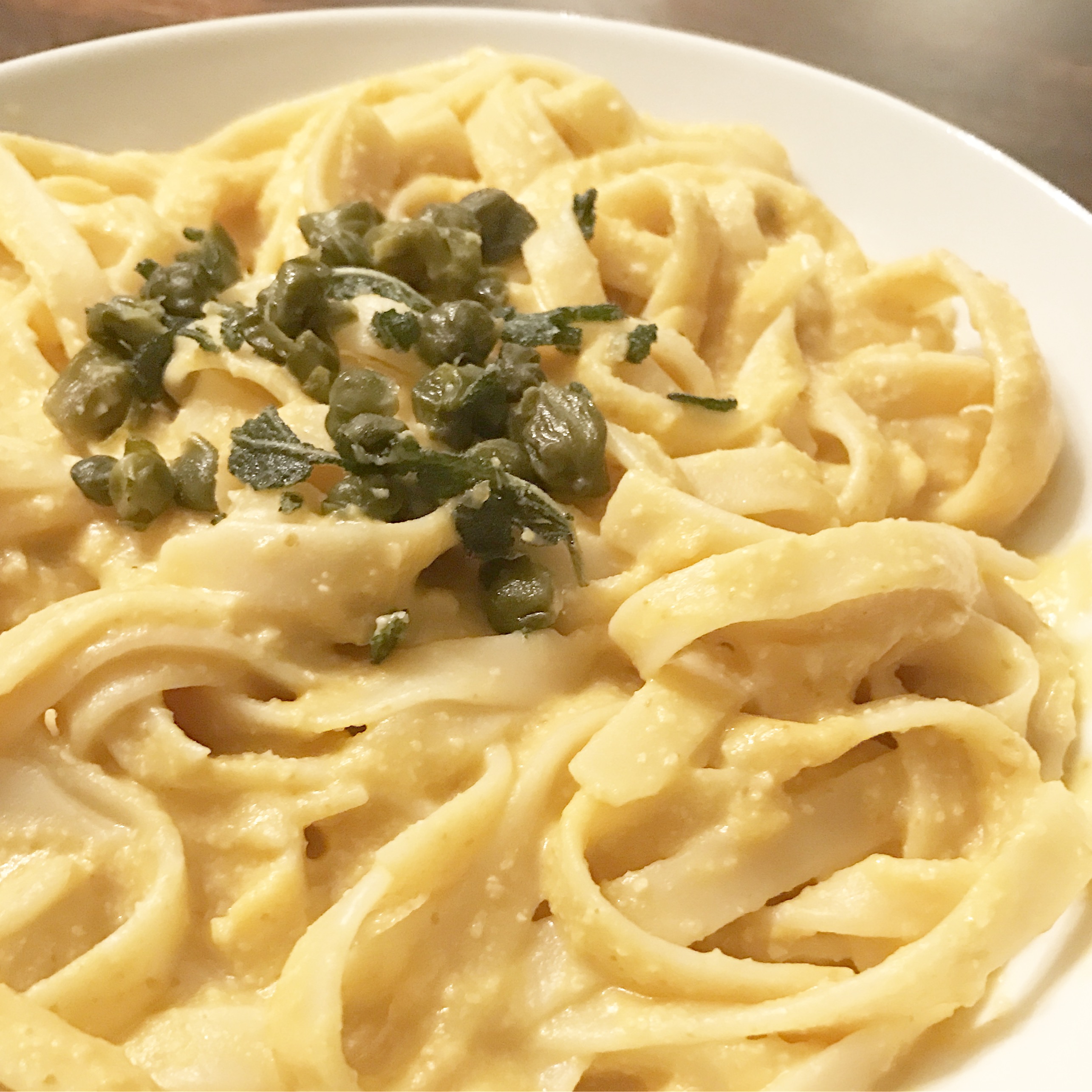 All the creamy goodness you love in an Alfredo pasta made lighter by substituting traditional dairy with lighter, plant-based ingredients.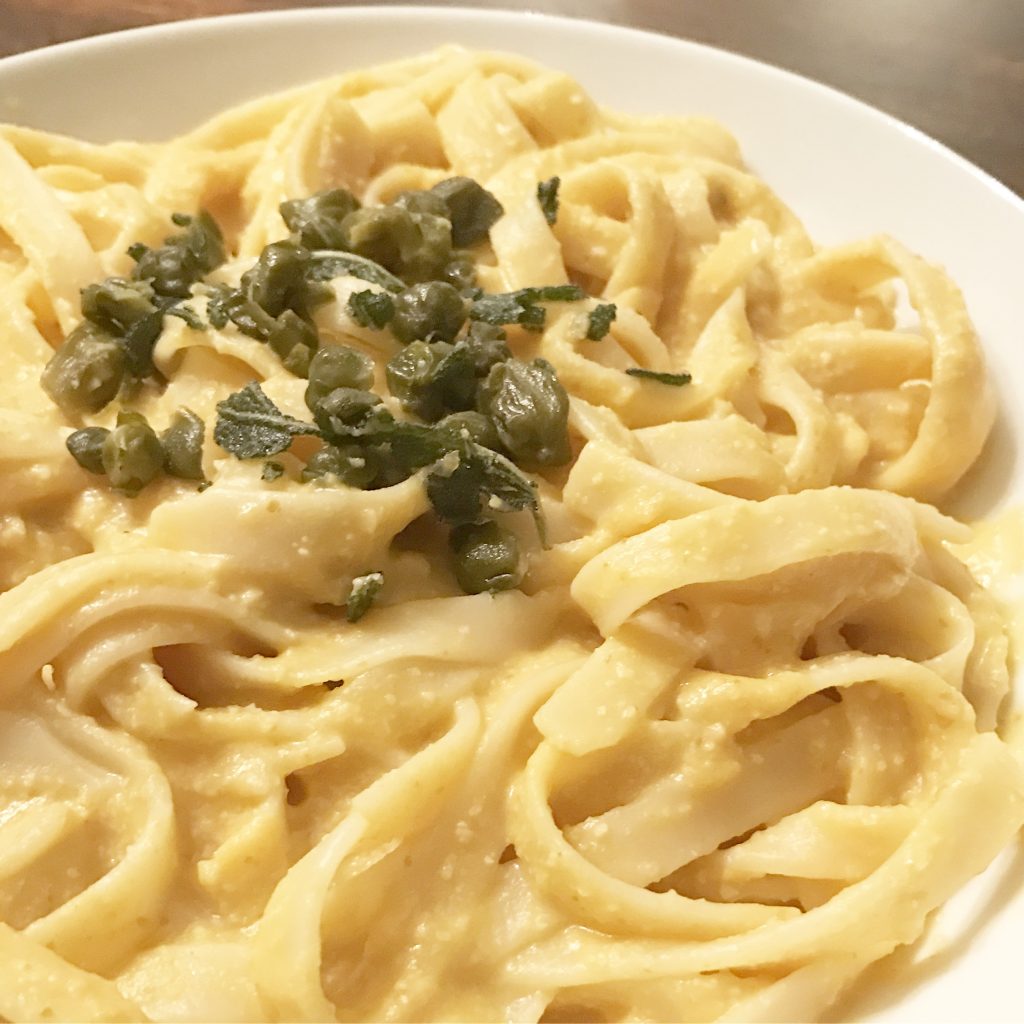 Pumpkin Fettuccine Alfredo with Fried Sage and Capers
Ingredients
12 oz. fettuccine pasta
2 Tablespoons olive oil
1/4 cup fresh sage, divided
2 Tablespoons capers, drained
1 medium shallot
1 - 15oz. can pumpkin
2 cups coconut milk
1/2 cup cashews
herbed seasoning salt
Instructions
Prepare pasta according to package directions, reserving 1 cup of the water. Drain and rinse with cold water. Set aside.
Heat olive oil in a small skillet over medium high heat. Add sage and capers and cook until sage is crisp, 30 seconds or so. Remove sage and capers and place on a paper towel; sprinkle with salt.
In the now empty pot used to cook the pasta, melt butter over medium high heat.
Add shallot and cook, stirring frequently, until soft and fragrant, 3-4 minutes.
Add pumpkin, coconut milk, cashews, 1/2 of the fried sage leaves, crumbled, and the reserved 1 cup pasta water. Bring to a boil, then reduce heat to simmer 5 minutes.
Use an immersion blender to blend the sauce until smooth. Adjust seasoning to taste with the herbed salt.
Add fettuccine to the sauce and toss to coat. Heat through and serve warm topped with the remaining fried sage leaves and capers.
https://thiswifecooks.com/pumpkin-fettuccine-alfredo-with-fried-sage-and-capers/
Adapted from Purple Carrot.
---
---