Easy Oven Fries
I'm not sure why people buy frozen fries when real, fresh potatoes are so much better than anything that comes in a bag. I guess the bagged versions are supposed to be some kind of time saver, but really? How long does it take to chop up some potatoes, season them the way you like it, and pop them in the oven?
4 russett potatoes with skins, sliced
2 TBSP olive oil
1/2 cup vegan Parmesan cheese, or to taste
2 teaspoon. garlic powder
1/2 teaspoon ground black pepper
1/2 teaspoon sea salt
1 teaspoon Italian seasoning
Preheat oven to 425 degrees F and line baking sheet with parchment paper.
Place all ingredients in a large bowl and toss to coat.
Spread the potatoes over the baking sheet.
Bake until the potatoes are easily pierced with a fork,
about 25 minutes.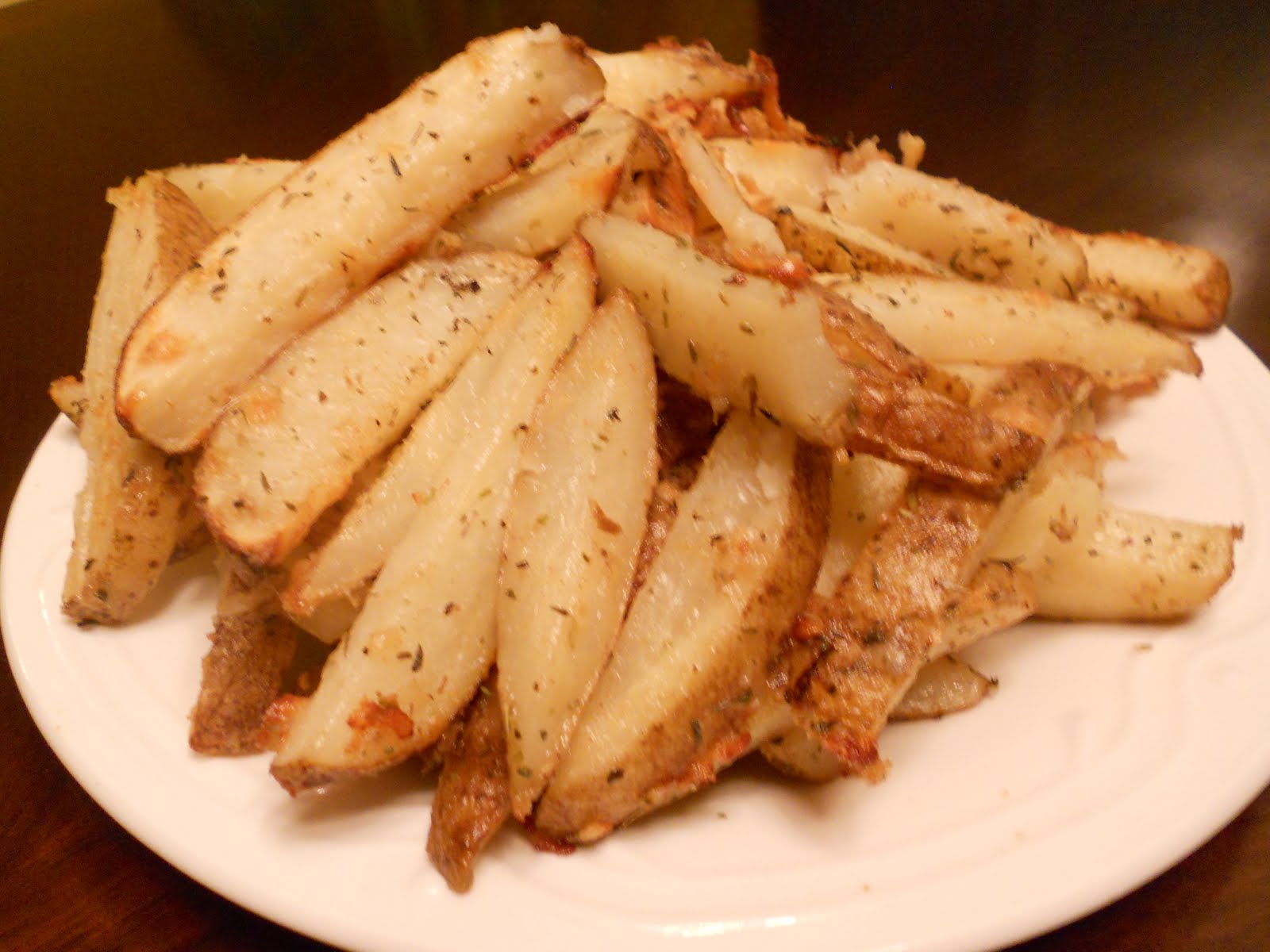 We had these last night with grilled burgers topped with bacon,
bleu cheese, and guacamole.
My son took one bite and said, "These fries are awesome!"