Our Favorite Banana Bread
I have tried alot of banana bread recipes over the years. Some were good, some were not so good. I had just about given up on finding a really great recipe for using up all those old bananas that we always seem to have lying around, until I found one that is consistently delicious every single time. Here's what you need:
2 c. all-purpose flour
1 tsp. baking soda
1/4 tsp. salt
3/4 tsp. cinnamon
1/2 c. real butter, softened
3/4 c. brown sugar
2 eggs, beaten
6 or 7 overripe bananas, mashed
chopped nuts, 1/2 – 1 c. – optional
1. Combine the flour, baking soda, salt, and cinnamon in a large bowl.
2. Using a mixer, cream the butter and brown sugar. Add the eggs and bananas until well blended.
3. Stir the banana mixture into the flour mixture, until everything is evenly moist. Stir in the nuts.
4. Grease and flour, or spray, a loaf pan and add the batter.
5. Bake at 350* for an hour, give or take about 5 minutes.
6. Allow to cool for about 10 minutes before turning out onto a wire rack.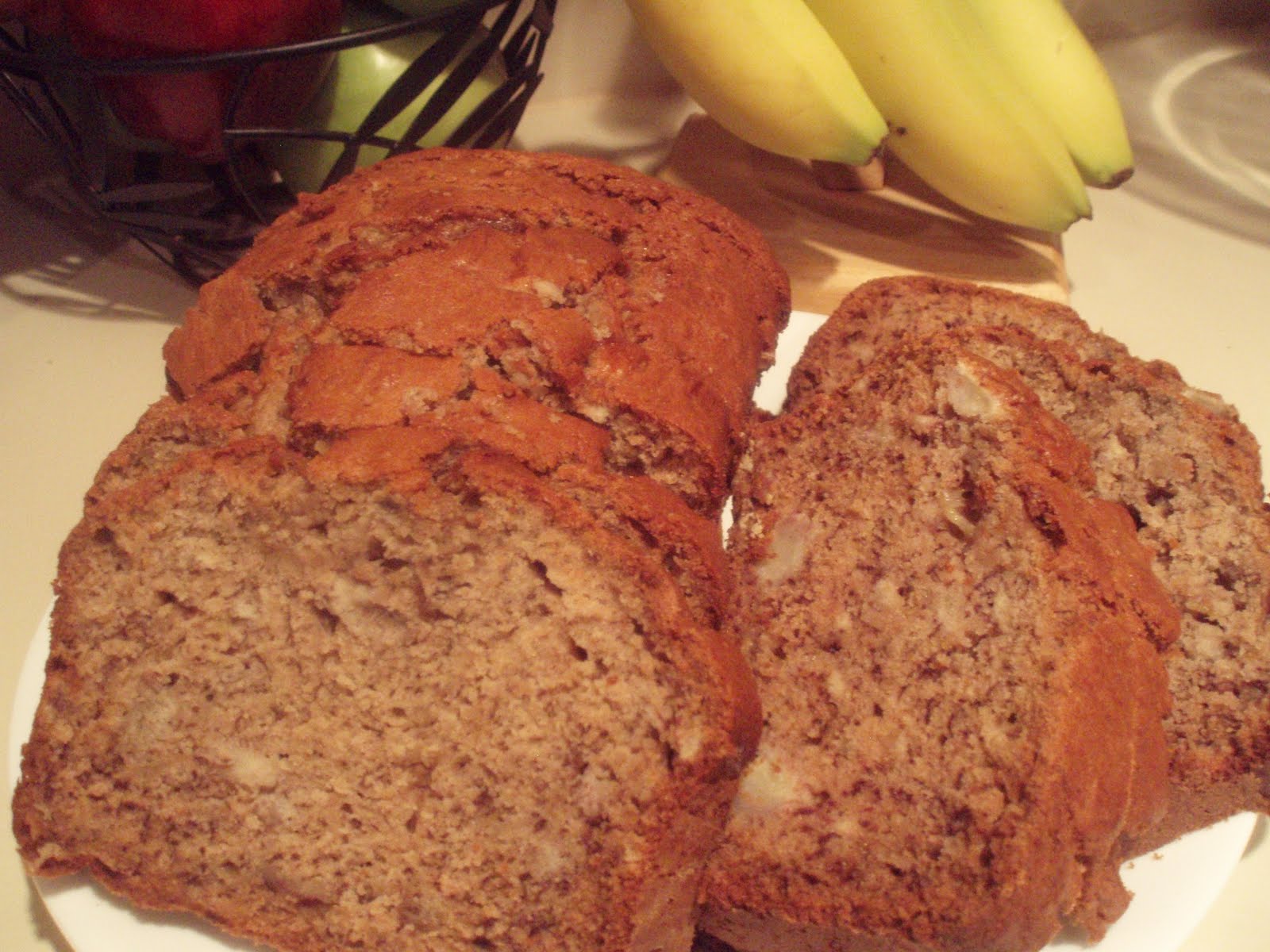 * I don't know why but banana bread always seems to taste better the next day. That's just my observation and not one that prevents us from eating it the same day at all.
---
---