I love muffulettas! There is just something about the briny olives and cheesy combo that I find dangerously addicting.The original plan with this recipe was to try adding a little fresh oregano but when I went to the garden, I discovered someone had eaten every bit of what used to be a rather large plant – all the way down to the ground! Herbs are disappearing like crazy this year and we haven't caught the culprit yet. So, no oregano, but still delicious.
1c kalamata olives
1c green olives
3 cloves garlic
1/2c fresh basil
1 TBSP olive oil
4 slices provolone
4 slices mozzarella
medium size Italian bread round
1. In a food processor, add kalamata olives, green olives, garlic cloves, fresh basil, and olive oil. Chop to a chunky texture. Refrigerate for an hour or two, or until ready to use (within 24 hours).
2. Slice Italian round lengthwise and layer alternating olive salad and cheeses.
3. Place in a 350° oven for a few minutes; just enough to soften the cheese. Cut into quarters and serve.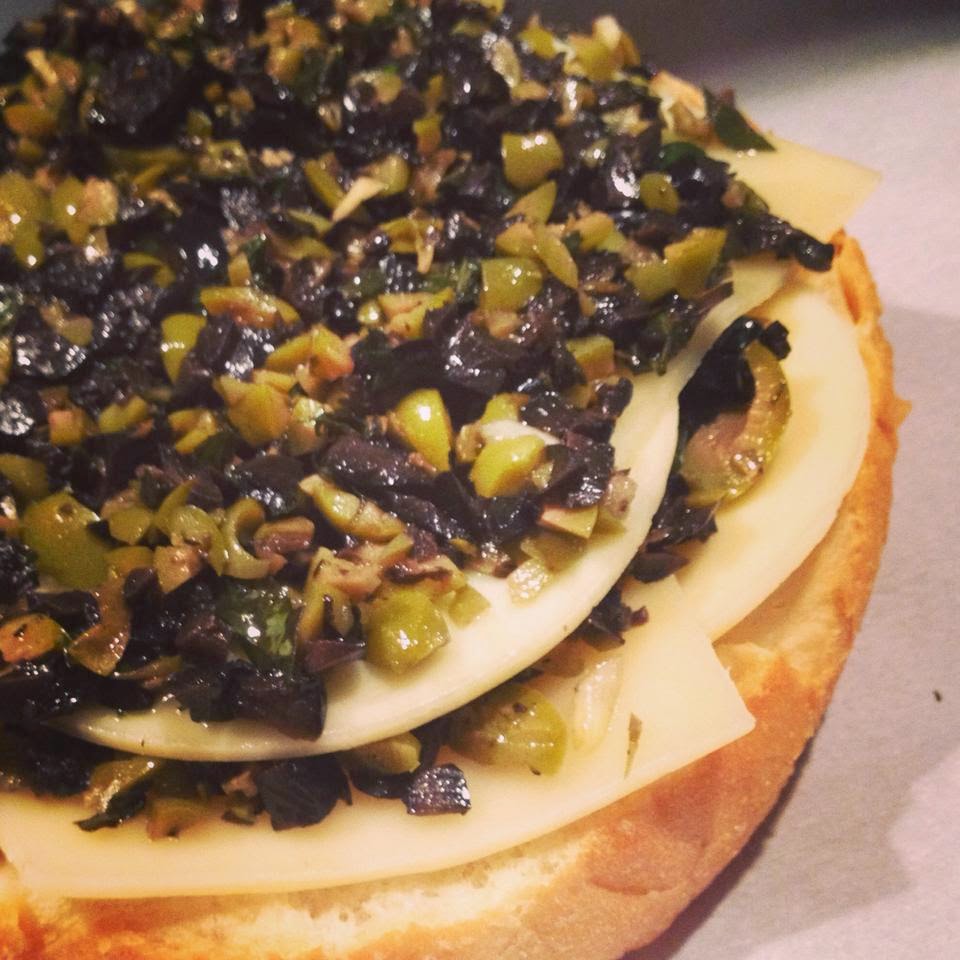 The olive salad is also yummy for snacking with crackers!