I recently had a craving for a meatball sandwich that just wouldn't go away. Eventually, there was nothing left to do other than throw all previously made dinner plans out the window and address the situation. It was easy – just grabbed a package of meatless meatballs from the freezer section, some mozzarella, and a bag of sub bread. I thought I was set until I got home and realized I didn't have any sauce… but then I found a can of tomatoes in the back of the pantry and was back in business.
A word on the meatballs: I used Gardein for this recipe (the fennel-infused flavor is delicious), and found the heating times to be way off. If you're starting with frozen, there's just no way they're going to heat through in just a few minutes. I sped up the process by popping them into the microwave for maybe 2 minutes before adding them to the sauce.
I still eat dairy cheese about half the time and that's what I used here but obviously vegan mozzarella would work fine.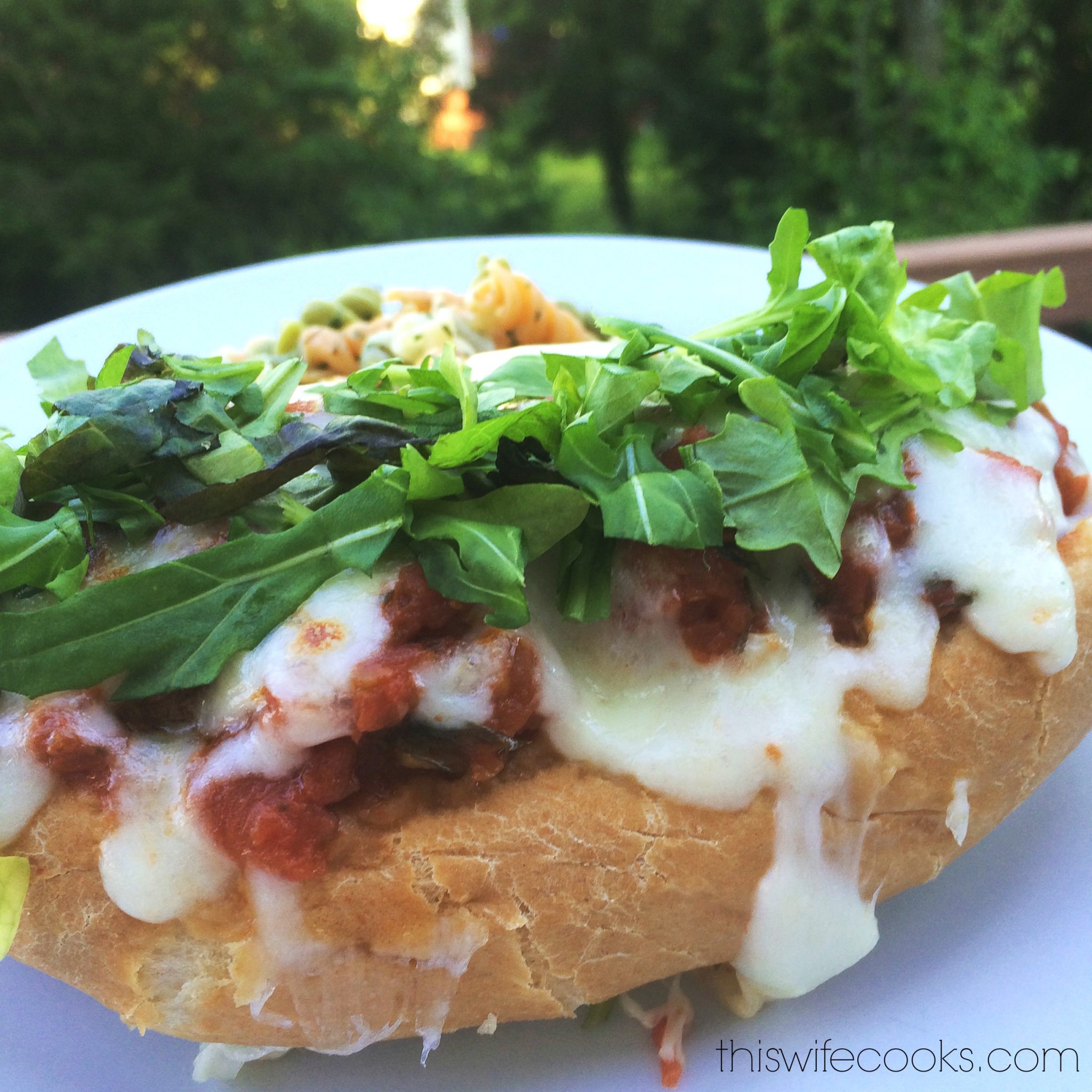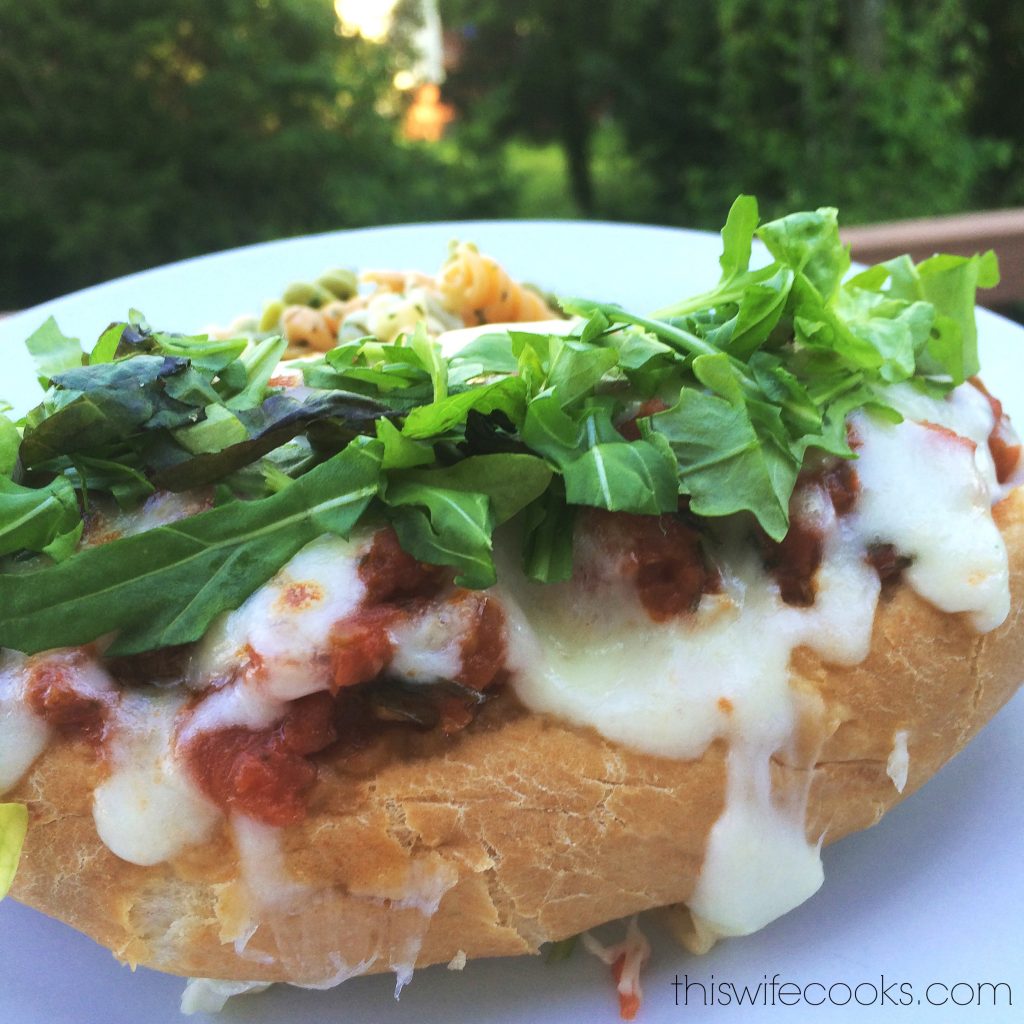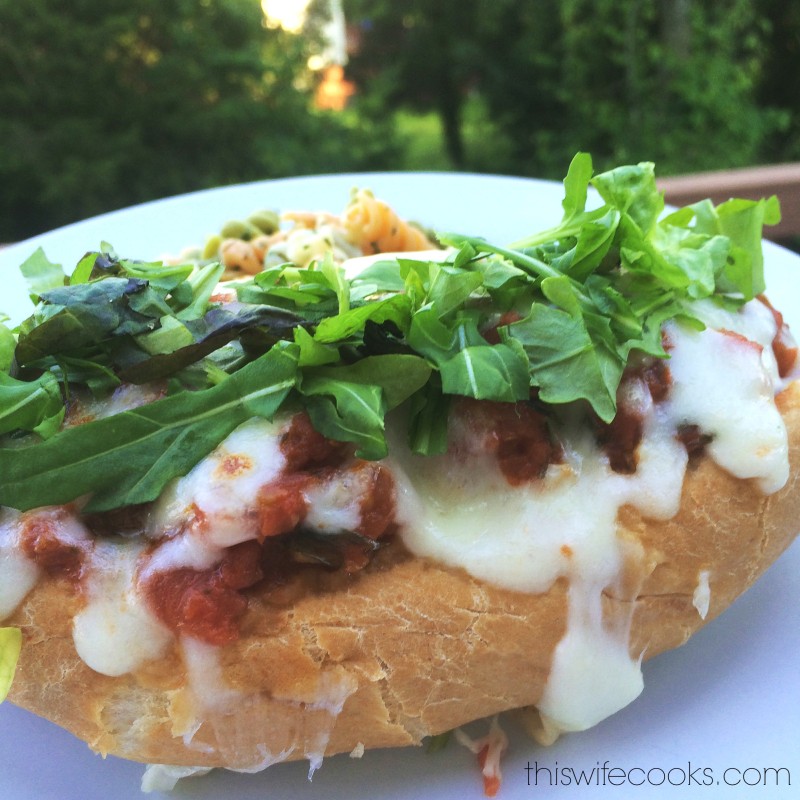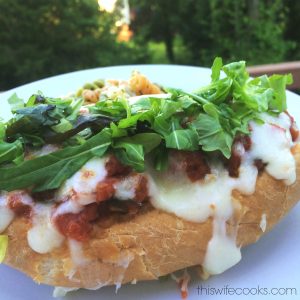 Ingredients
1

teaspoon

olive oil

2

cloves

garlic

minced

1 14-

oz.

can diced tomatoes

1/4

teaspoon

red pepper flakes

2

teaspoons

fresh parsley

chopped

1/8

teaspoon

dried oregano

or 1/2 tsp. fresh, chopped

salt and pepper

to taste

1

pkg. of 12 meatless meatballs

pre-heated

2

cups

baby arugula

1

cup

mozzarella

shredded
Instructions
Begin with the sauce:

In a small saucepan, heat oil over medium heat.

Add garlic and cook 1-2 minutes, until softened and fragrant.

Add tomatoes, red pepper flakes, parsley, oregano, salt, and pepper.

Bring to a boil, then reduce heat to low. Simmer, stirring frequently, until heated through.

Add the meatballs, stirring to thoroughly coat with the sauce and heat through.

To serve:

To each split sub roll, add a handful of arugula.