I originally posted this last fall but, since I am planning to bake the first pumpkin of this fall season today, I decided to repost this entry:
In all the years I have been baking with pumpkin (pies, cakes, muffins, cookies, etc.) I have never, ever used a real pumpkin. I know the stuff in the can is labeled Real Pumpkin but I'm talking about the non-canned variety that only shows up in the grocery stores in the fall and winter. Not the big, jack-o-lantern ones, the other ones. The ones that sit with all the other gourds that I don't know what to do with, besides decorate. I actually set out today to buy a can of pumpkin for a cake recipe but, upon discovering that the store did not have canned pumpkin in stock, I decided to try baking a whole one. What I found is that it's ridiculously easy, fills my house with an amazing aroma, and a medium size pumpkin yields about 3 cups.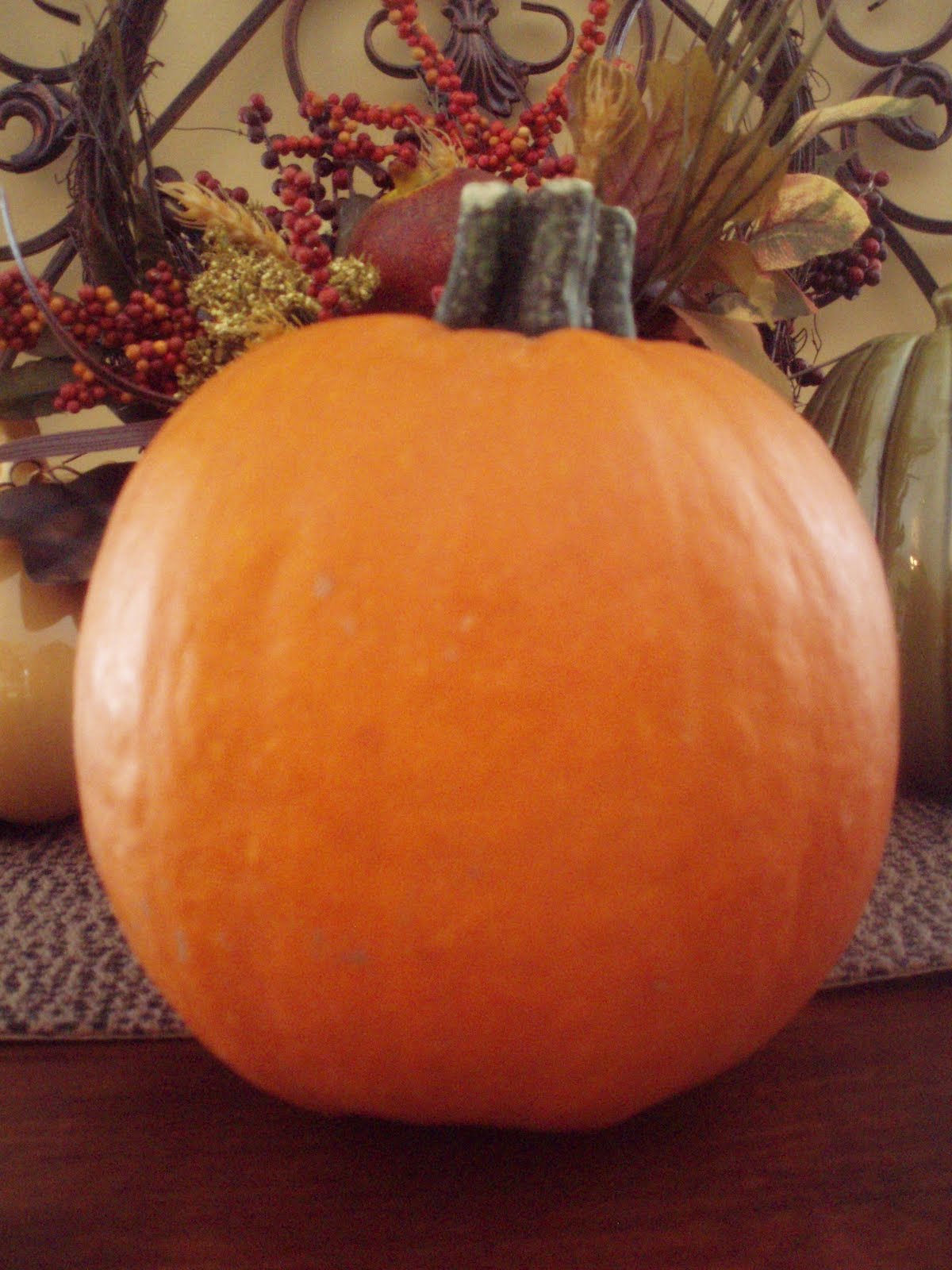 This is how I did it:
1. Cut the top of the pumpkin off, close to the stem.
2. Cut the pumpkin in half, lengthwise,
and remove the seeds and stringy stuff.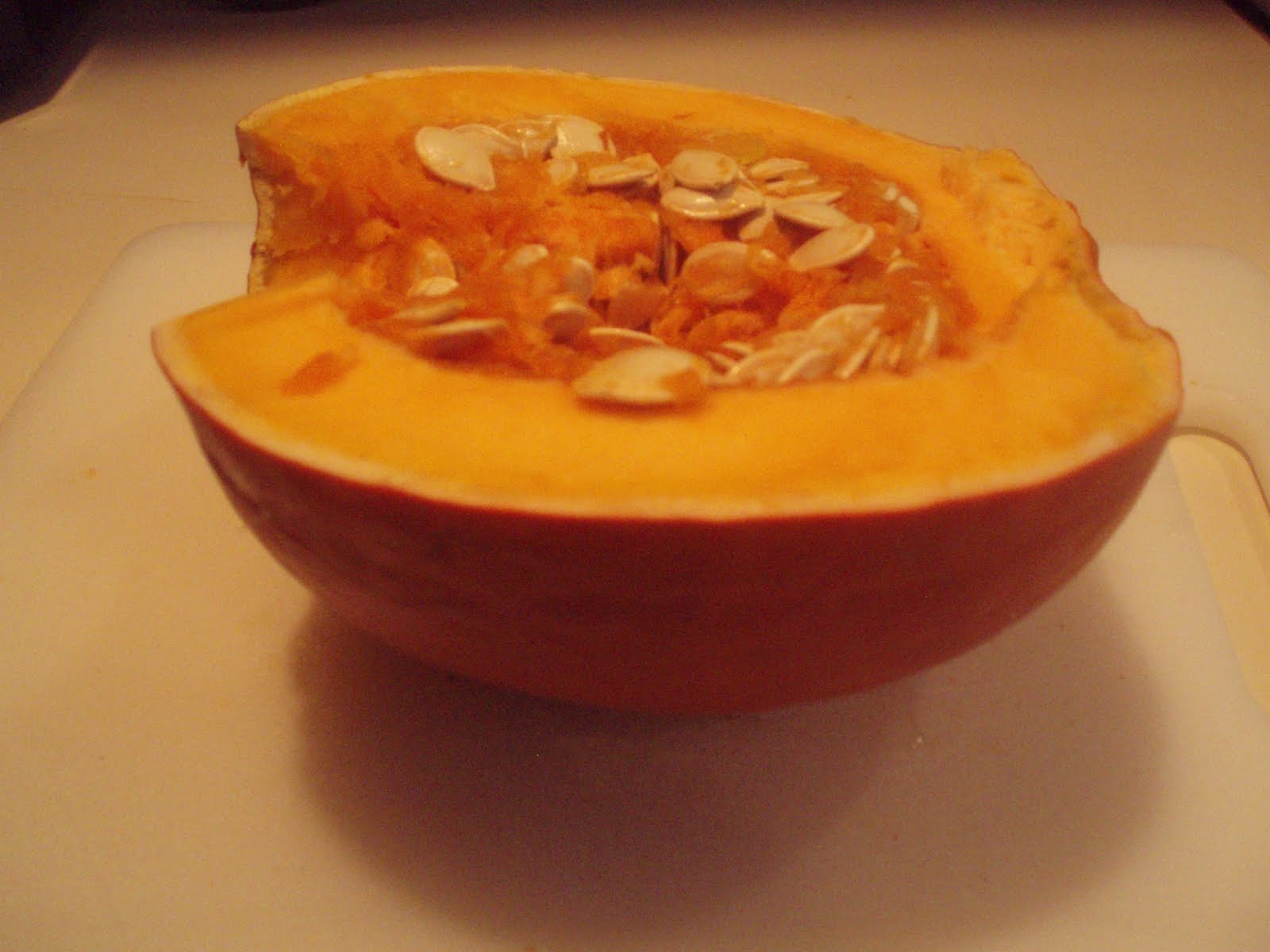 3. Spray a baking pan and place pumpkin halves in pan, face down.
4. Cover with foil and bake at 375* for about 1 hour.
5. When cool enough to handle, scrape pumpkin out of its shell.
At this point you can mash or puree, if you like,
but mine was so soft that it wasn't necessary.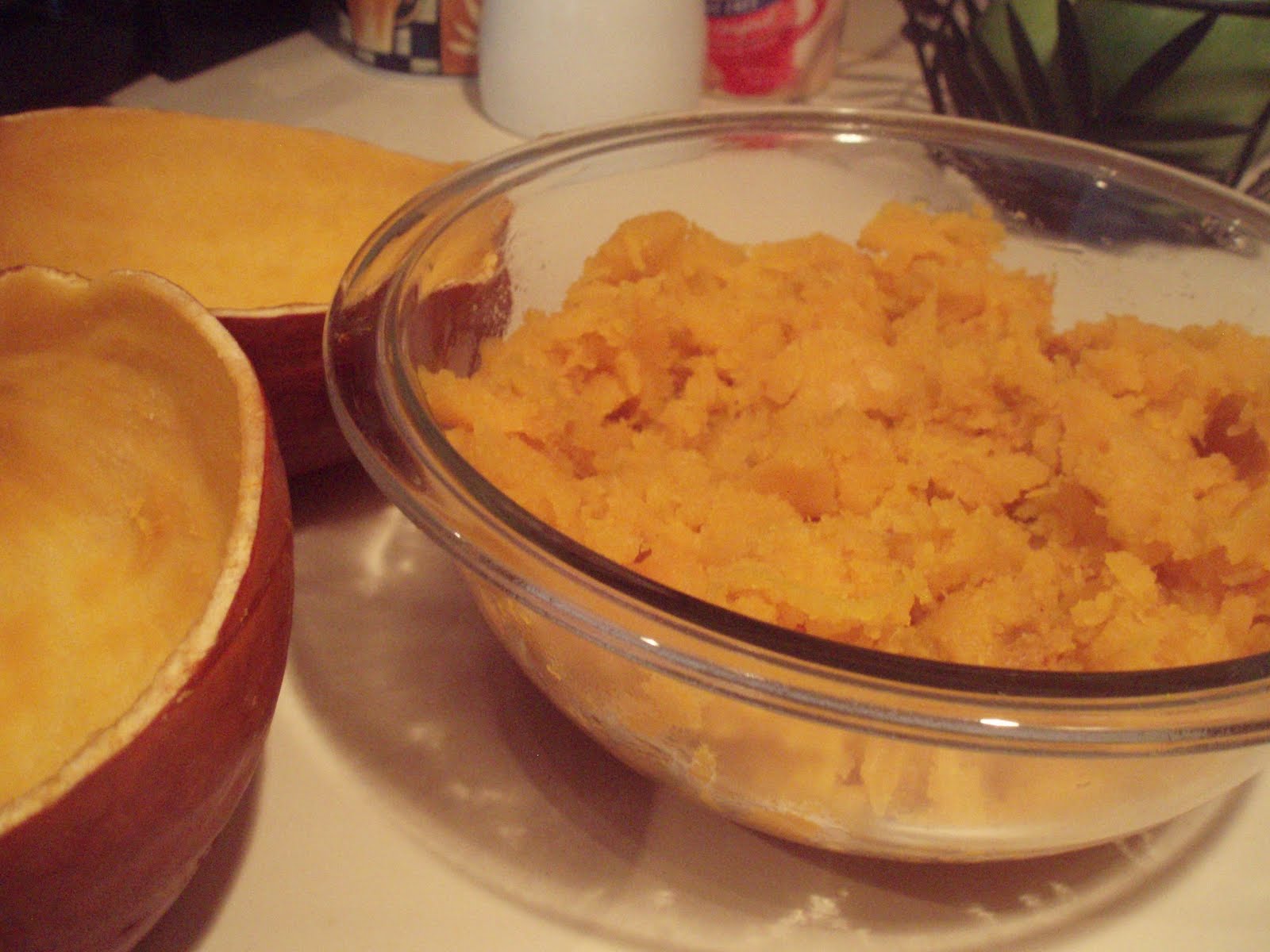 So easy! I may never buy canned pumpkin again!