Homemade Soft Pretzels
I love soft pretzels!
Actually, I just love bread, period. I don't even care what kind of bread it is; just give it to me. Confession: If the husband has a working dinner, I can make an entire meal for myself out of bread and butter alone – and savor every bite!
But about the soft pretzels… Is it my imagination or are the pretzels at the mall just not as good as they used to be? Or, more likely, maybe I'm spoiled now by making them myself at home.
Either way.
This recipe yields 12 pretzels which, I know, is kind of a lot. Especially since they really are at their best when fresh out of the oven so adjust the ingredient amounts accordingly. And play around with toppings. I finished half the pretzels with coarse sea salt and the other half with cinnamon sugar. Both were tasty but the more classic salt version was definitely my favorite.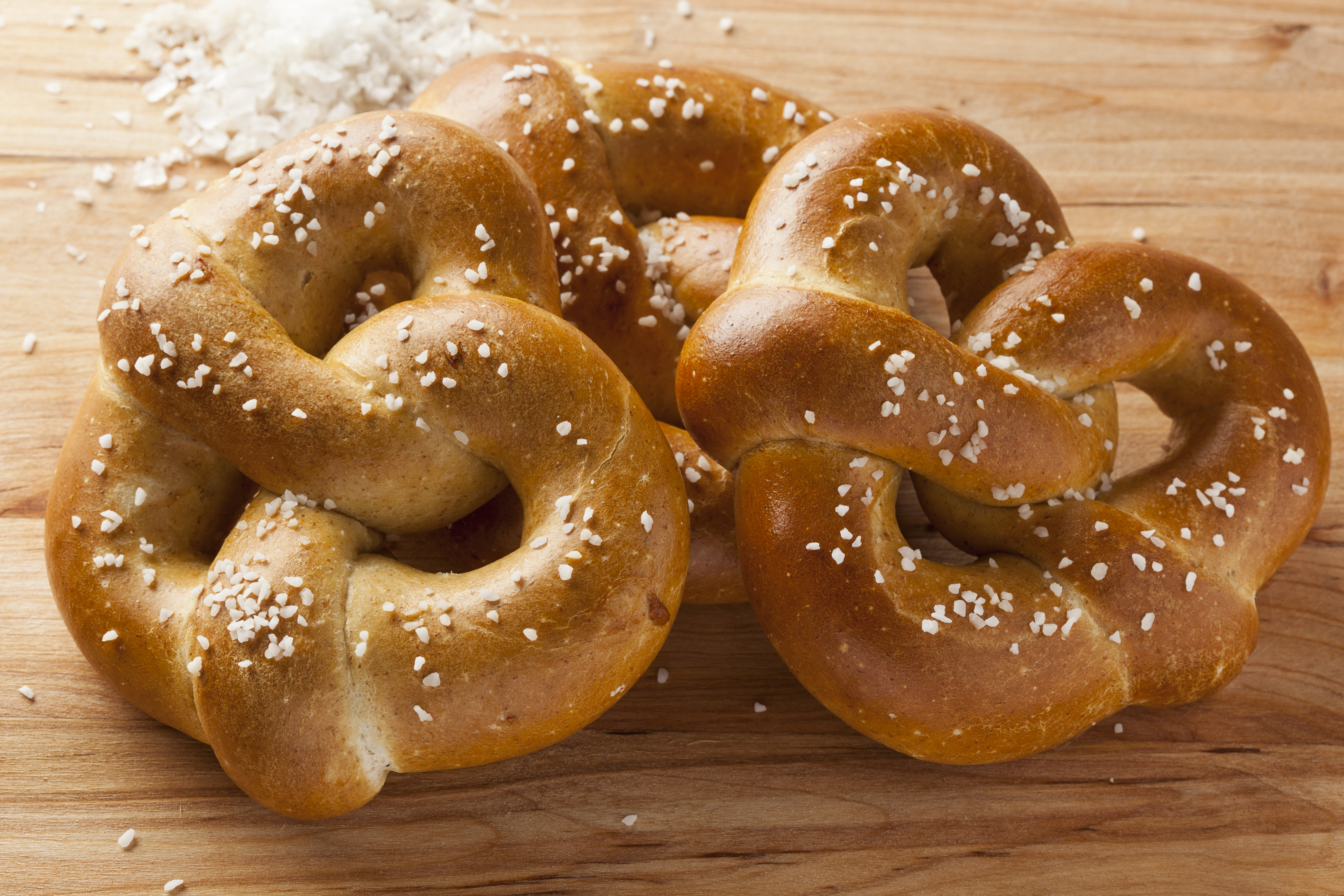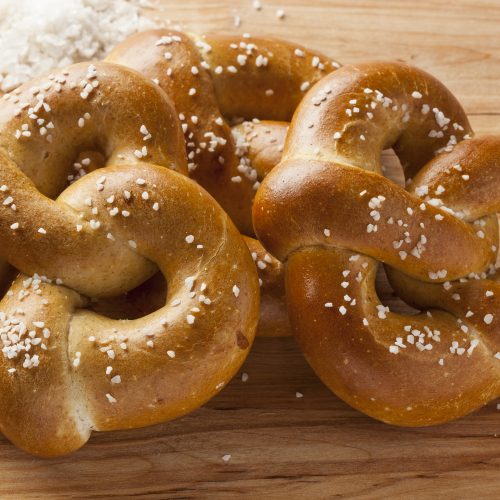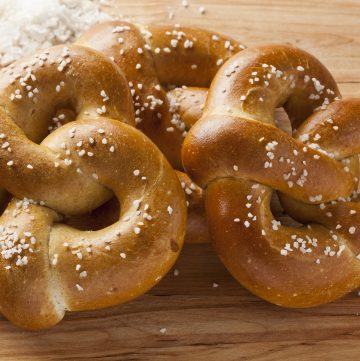 Ingredients
1 -

.25oz. pkg active dry yeast

2

T

brown sugar

1 1/8

tsp.

sea salt

3

c

warm water

divided

3

c

all-purpose flour

1

c

bread flour

2

c

warm water

2

T

baking soda

2

T

butter

melted

2

T

sea salt
Instructions
Begin by adding yeast, brown sugar, and salt to a large mixing bowl. Pour in the warm water and stir gently to dissolve the yeast.

Stir in flour 1 cup at a time until fully incorporated and a dough is formed.

Knead the dough until the consistency is smooth, around 8-10 minutes.

Lightly oil a medium size bowl. Add dough, turning to coat. Cover the bowl and allow dough to rise, undisturbed, for 1 hour.

Separate dough into 12 pieces. Roll each piece into a 3' rope and twist into a pretzel shape.

Combine the remaining 2 cups of warm water and baking soda in an 8" x 8" inch dish and line baking sheets with parchment paper.

Dip each pretzel into the baking soda water and set on a parchment covered baking sheet. Allow dough to rise again, 15 - 20 minutes.

Meanwhile, preheat oven to 450°

Bake for 8 - 10 minutes, or until golden brown. Brush top with melted butter, and sprinkle with desired toppings. Serve warm.