Hearty Vegetarian Enchiladas
Every once in a while, I can serve a vegetarian meal hearty enough that the kids don't even question whether or not it contains meat. This is one of those dishes. It's a heavy dinner and I frequently only serve chips and guacamole on the side, which seems to be plenty for us. Here's the recipe:
1 green pepper, chopped
1/4 c. white or yellow onion, chopped
3 cloves minced garlic
1 TBSP olive oil
1 can black beans, rinsed and drained
1 can diced tomatoes with green chiles
1/4 c. salsa
1 TBSP chili powder
1 tsp. ground cumin
1/4 tsp. crushed red pepper flakes
2 c. brown or white rice, cooked
8 – 6″ flour tortillas
1 c. salsa
1 c. cheddar cheese, shredded
3 TBSP fresh cilantro, chopped
1. In large skillet, saute green pepper, onion, and garlic until tender.
2. Add beans, tomatoes, 1/4 c. salsa, chili powder, cumin, red pepper flakes and bring to a boil. Reduce heat and simmer, uncovered, until heated through and mixture begins to thicken slightly.
3. Add rice and cook an additional 5 min., stirring to blend everything together.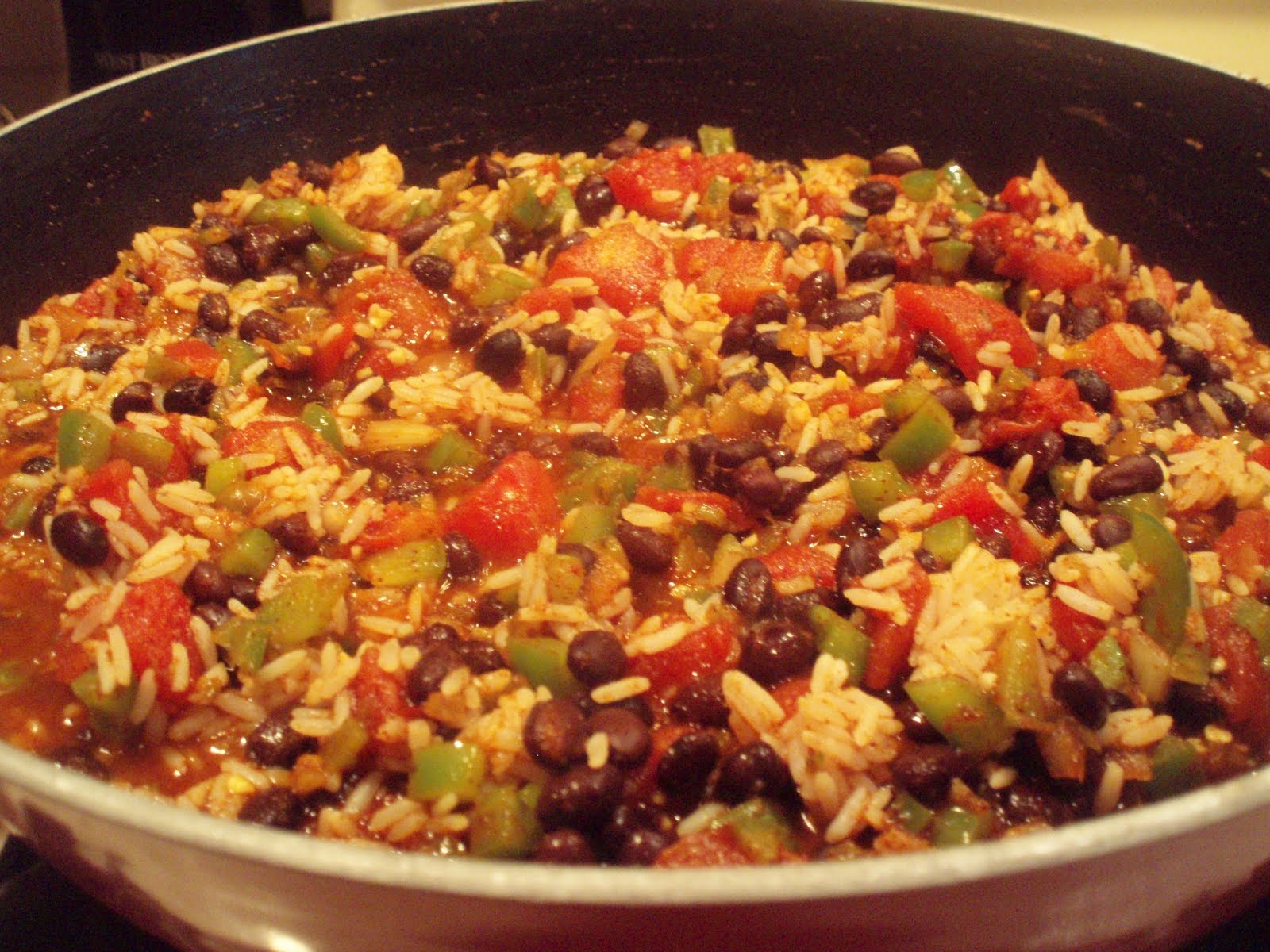 4. Add 1/2c. of the mixture to each tortilla, carefully roll up and place in a greased 9×13 glass pan.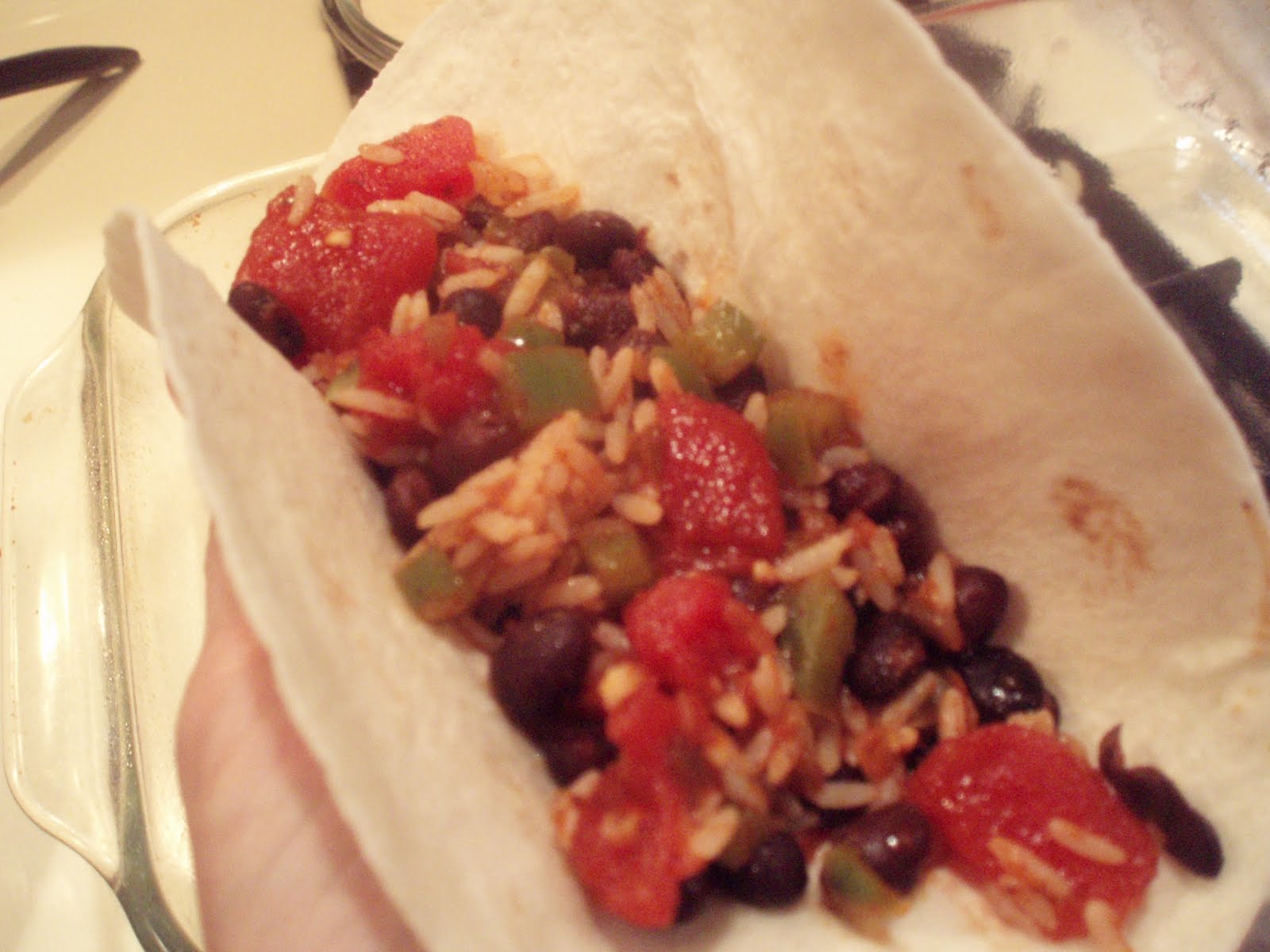 5. Pour 1c. salsa over the rolled tortillas
6. Cover and bake at 350* for about 25 min.
7. Uncover, sprinkle with cheese and cilantro. Return to oven for 2-3 min., or until cheese is melted.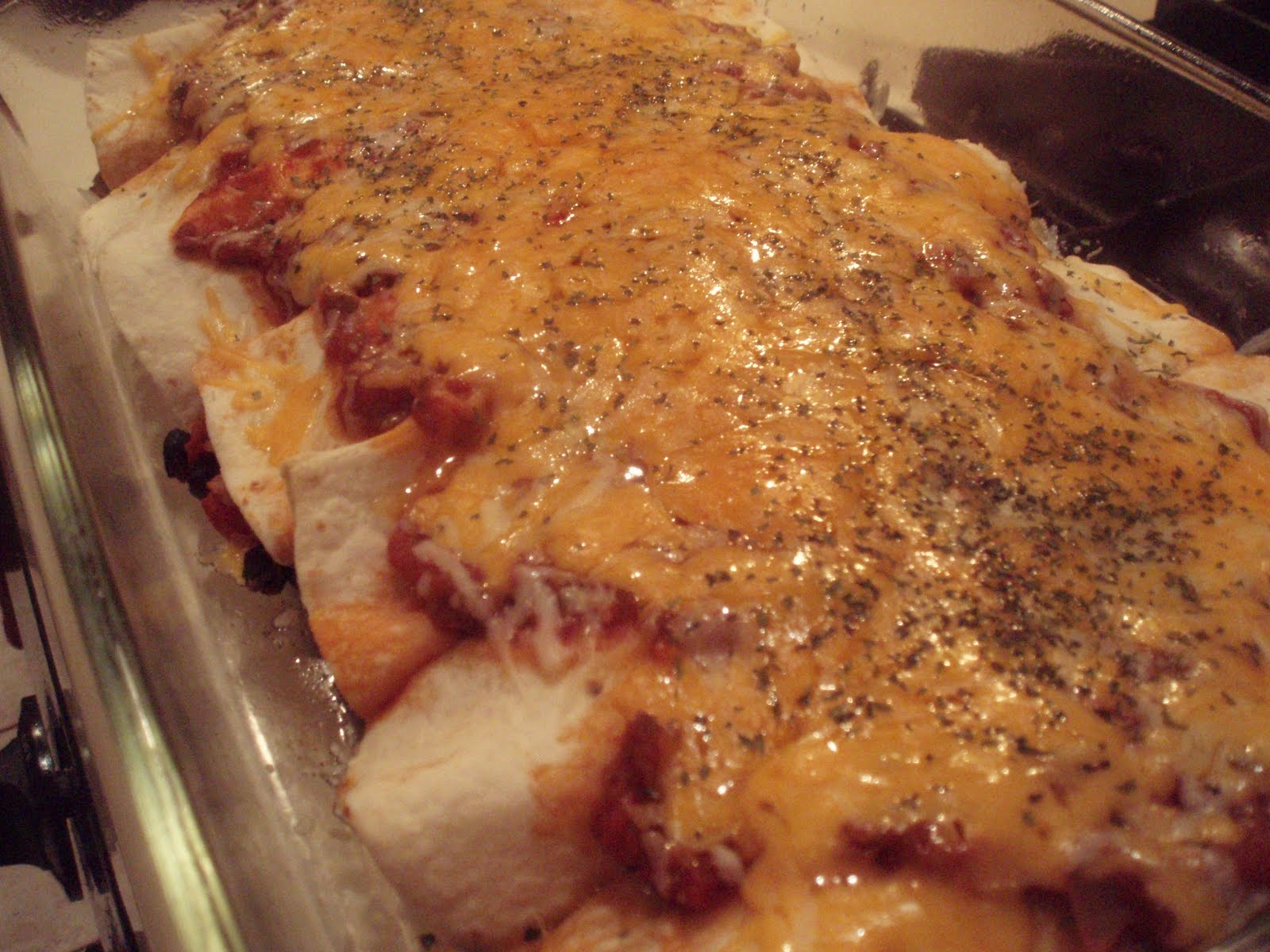 ---
---